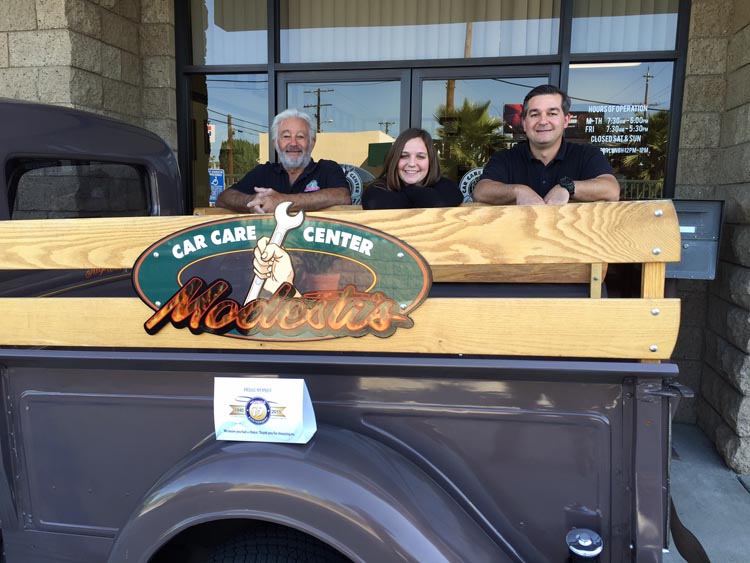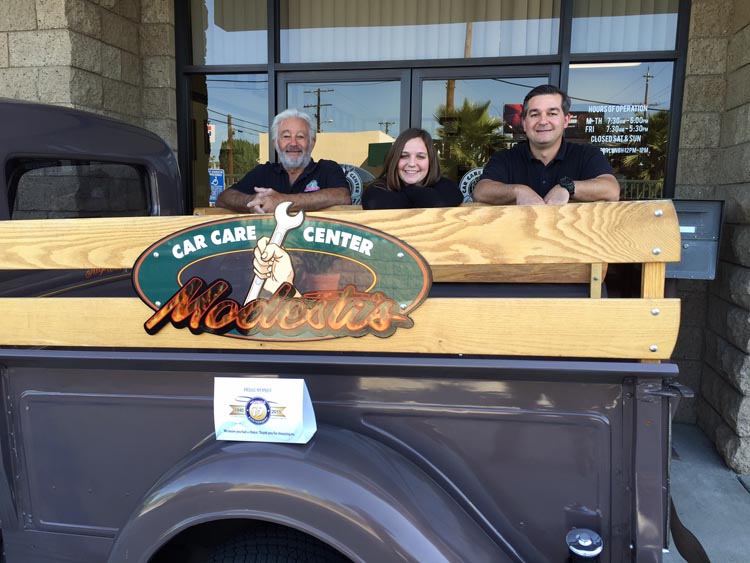 Today we'd like to introduce you to Nick Modesti.
The founder John Modesti:
The history of Modesti's started back in 1972 when John Modesti opened up his first Honda auto repair and performance products shop. He moved his shop to Culver City, Ca in 1975. In 1978, the shop became incorporated and the performance products portion was phased out. 1996 started their expansion process and, after a few years, the construction of the present-day Modesti's location was finished and the rest, as they say, is history. We are still a family owned and operated shop with three generations of Modesti's working here now. John and Colette Modesti are still the owners. Nick Modesti is the business manager, Today we service most makes and hybrid models too.
Has it been a smooth road?
I don't know that anyone in business has a smooth road. I believe we have been blessed with a strong client base and a great team. We are always trying to outdo ourselves by improving and offering added value to our services for our clients. The fast pace of changing technology in the cars we service and repair is always a challenge to keep up with. But our team is consistently up to the task! Each of our technicians is required to take over 32 hours of training classes per year. Through this continued education, our technicians are able to keep up with cutting edge vehicle technologies, and to know what's coming in the future.
We are members and very involved in the Automotive Service Councils of California which helps us with a variety of challenges that we face in the automotive industry such as future technologies, new laws that affect our business and motorists as well, training, and much more.
We'd love to hear more about your business.
Modesti's Car Care Center is an automotive service and repair shop with a proven track record of excellent service and repair for nearly 5 decades in Los Angeles, California. We are well known for our expertise working on most import and domestic vehicles, as well as hybrids. Our mission is to maintain your car at a level that will allow you to keep it for as long as you want to.
We have clients that have been coming to our shop for over 10, 20 and 30 years! Every client that walks through our door is treated like family. We are on a first name basis with most of our clients, and realize that we are in the people business but we happen to fix cars.
At Modesti's we are incredibly proud of having served our community for the past 45 years. Since we opened our doors we have been family owned and operated, and we now celebrate 3 generations of Modesti's that work at our shop today!
Is our city a good place to do what you do?
We have been in Los Angeles / Culver City for 45 years. The area has really changed since we started, including the area directly across the street from us which used to be Howard Hughes Aircraft. The Playa Vista development has filled in the surrounding area with technological commerce, unique shopping, and a modern residential neighborhood.
At Modesti's Car Care Center we are optimistic about the future of automotive repair and service in the Los Angeles area. We look forward to many more years to come doing what we do best; continuing to provide the best service we can to our wonderful clients and their vehicles.
Contact Info: