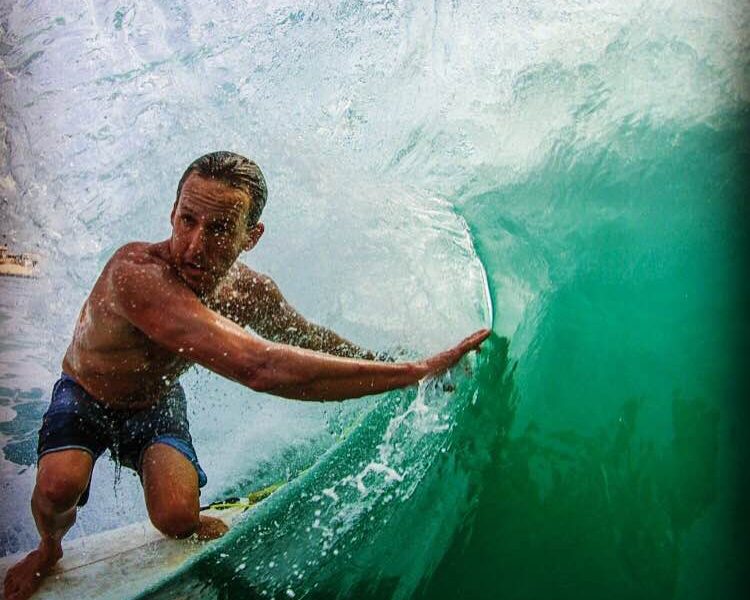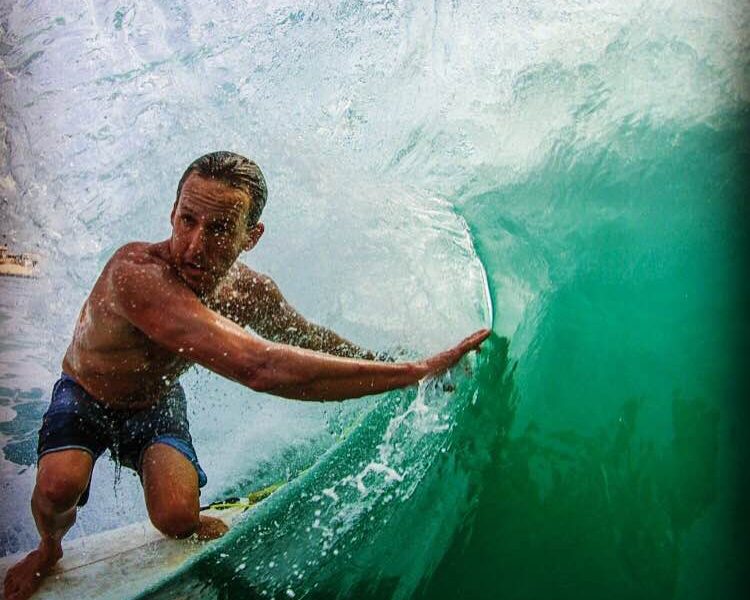 Today we'd like to introduce you to Nick Fowler.
Nick, can you briefly walk us through your story – how you started and how you got to where you are today.
I like to say we are in the business of destroying peoples' lives at Aloha Brothers Surf Lessons. Myself and all of my instructors, we are all hopelessly addicted surf addicts striving to turn on as much of the populace as we can get our hands on. We are hooked. I think the secret to our success is our genuineness. People instantly see how much we care about surfing and as a result, it's very infectious.
Honestly, for the longest time, I avoided starting this company because I love surfing so much. I was afraid it was going to force to give lessons on days when I would rather be surfing. Lo and behold, it did and at first, I resented it so much. It had me face to face w/epic conditions 7 days a week but frequently wouldn't allow me to experience them while I pushed beginners into whitewater. What kept me going though was how much I was able to vicariously enjoy watching people encounter surfing for the 1st time. Knowing that I was able to bring that much happiness to someone's life became a very rewarding feeling. As the company started to grow, I also was increasingly able to assign instructors to lessons that I normally would have to do myself on the good days. Honestly, it started to become the best of both worlds because ultimately I craved the interaction w/total beginners because they reminded me of how much fun surfing was when I first started and having an amazing, well-trained staff enabled me to take a day off here and there which kept me from burning out. It was the ultimate win-win scenario!!! I wake up every day now and pinched myself I feel so blessed. I may not be religious, but I am definitely spiritual and BLESSED is the only word to accurately describe how I feel…
Overall, has it been relatively smooth? If not, what were some of the struggles along the way?
Oh lord, this whole interview could be on struggles. I'll keep it as brief as possible, but yeah there has been bizarre amounts of back-end drama getting this company off the ground.
For starters, once you start doing significant amounts of volume and have a thing or two to lose, insurance becomes a must! Well, I shopped around to over 200 insurance companies before 1 finally accepted us. I pay a large fortune every year (it keeps going up up and away) to make sure my clients and my instructors are properly covered. I feel fortunate that I was finally able to locate a company to cover us. I never dreamed it would be so hard to have the luxury of paying thousands and thousands of dollars a year. Bizarrely it is a luxury. I can sleep easier at night these days.
Another thing that people don't realize is in order for surf lesson companies to operate "legally" in LA county we need permits from the Beaches and Harbors of LA. Permits cost 15% of gross. That's right, gross, as in before taxes paid out to City of LA, State, and Federal, not to mention insurance costs and instructor salaries. It's pretty aggressive and rarely enforced which can be frustrating. In order to be above board though and to grow w/peace of mind, it is what it is. What's crazy though is the quantity of schools out there scattered throughout LA county that doesn't even bother paying the permit fees that operate freely on a daily basis. Someone somewhere please help us all!!! lol Seriously, though, this needs to be fixed someway, somehow. When I had operated briefly w/out a permit I was told I would be receiving a cease and desist in the mail. Talk about sleepless nights. An attorney friend punted the case around to again over 200 lawyers and nobody wanted to come near it. Thankfully I was ultimately able to secure the necessary permit and pay an arm and a leg for it as a result. I feel lucky to have it. I just wish it was a more transparent process, it is very opaque.
Alright – so let's talk business. Tell us about Aloha Brothers Surf Lessons – what should we know?
We teach surf lessons for complete beginners, offer coaching for intermediate and even advanced surfers as well. We are getting into surf camping trips up and down the coast and have plans for surfing retreats in foreign countries in the not too distant future.
We are different from most schools in the LA area thanks to the talent level of our instructors. In the summer time, many of my pro surfer friends I grew up w/in Hawaii will come out and help instruct to make extra money. I literally have a big wave world champion (Jamie Sterling) helping out w/lessons from time to time. It's not impossible by any means to find that caliber of instruction elsewhere, but it is rather rare in LA.
We are the only company to date in LA that has perfect reviews on Yelp and Trip Advisor. Ok, I did get us 1 four star review once on yelp, so out of 258 reviews (yelp is currently filtering 58 of our 5-star reviews), 257 are 5 stars. The guy who wrote the 4 star gave me a 5 star on another reviewing platform Thumbtack. So I guess it's like a 4.5 star? hahaha On Trip Advisor out of 130 reviews we are all 5 stars, which is just insane. We don't even have a company van or a store. We work out of our cars. So it really speaks volumes on the level of service we provide in the water because it is extremely no frills on land. It's no small miracle that today's yelper/trip advisor hasn't punished us yet for our lack of accouterments if you will. We don't have lockers (you can leave stuff in your instructor's trunk, though) or showers. You even have to carry your boards to the beach. Lol, I really hope I am not scaring people away right now!!! lol
Any shoutouts? Who else deserves credit in this story – who has played a meaningful role?
The amazing surfers, many of whom are pros I grew up surfing within Hawaii molded me into the surfer and instructor I have become today. There are too many of them to mention. As far as starting the business is concerned I did it all on my own. Costco enabled me to buy my 1st soft top for $108 and the rest is history. My clients come from all over the world and have every sort of job you can think of. Some fly in once a month on private jets just to take lessons from us and others are inner city youth that we periodically hook up for free. We really deal the whole spectrum. As a result, though many of my clients are very educated and provide me with invaluable advice between waves. Legal, tax, marketing, etc… I have so many of them to thank, but the list is too long.
Pricing:
A standard group lesson is $85 (4 ppl max per instructor)
A private lesson is $160
A duo private lesson is $255
All lessons are 90 minutes long
Contact Info: