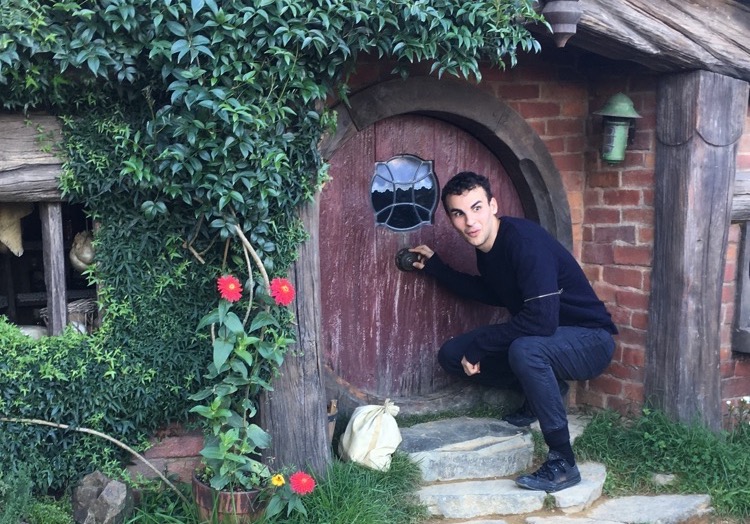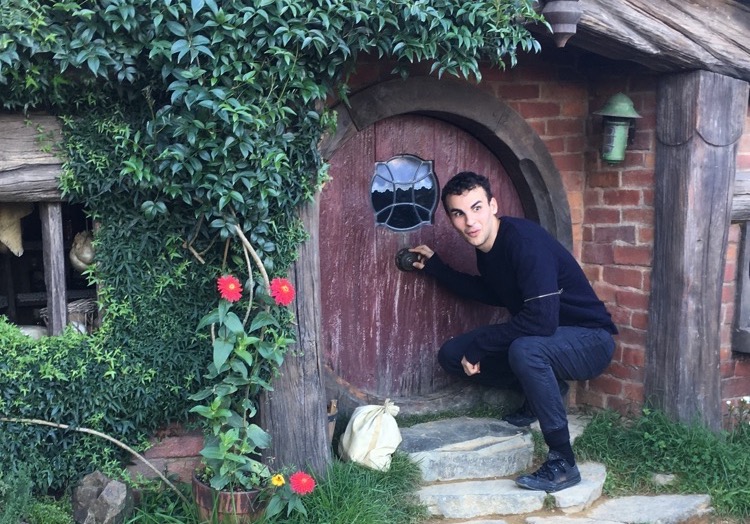 Today we'd like to introduce you to Nick Abcarian.
Every artist has a unique story. Can you briefly walk us through yours?
I had the incredible luck of growing up in Hawaii. For a front yard, I had a beautiful beach with fish filled tide pools, and for a backyard, mountains and rainforests. My visual environment was highly stimulating. As a child, I spent most of my time pursuing outdoor adventures. However, in the evenings, I'd return home and devour any book I could get my hands on (especially if they had pictures). I've always been magnetically attracted to images. Drawing and creating them felt as important to me as drinking water. It served as the perfect pressure valve for my wild imagination. My mother painted as a hobby and always supported me in pursuing my creative inclinations.
I loved reading French comics and graphic novels like "Tintin" and "Asterix & Obelix." My parents weren't fans of superhero comics (with all the men in tights punching each other). Peering through a window into another world, and seeing a story unfold visually… it's still one of my favorite things. When I expressed a desire to be an artist and make comics when I grew up, I was shut down by a lot of adults (surprise!). The words "starving artist" were burned into my brain. I was devastated and gave up on art for years.
Fast forward to my junior year of high school, where once again, I began drawing all over my notes. I needed to find a way to justify pursuing my artistic passion. This led me to discovering graphic design and illustration. I moved to Los Angeles to study Fine Art and Graphic Design at USC, and then pursued further design education at Art Center College of Design.
Please tell us about your art.
Outside of client work, I spend a lot of time drawing and painting. I enjoy expressing feelings, ideas, and stories through images. I don't have a rigid process, it's all very intuition-driven. For me, a great image is one that reminds people of good memories, provokes thoughtfulness, or awakens forgotten feelings. A great image should resonate with people. I tend to think of my drawings as visual poems.
Often, when I make a drawing for someone, they want to know my thought process in creating the image. What does it mean, what does it represent, what was I inspired by, etc. Sometimes I cave and explain, but I prefer that the image serves as one half of a dialogue. Ideally, I hope that people will complete that dialogue by connecting the image to their own experience and derive more personal and nuanced meaning.
Lately, I've been fascinated by sequential imagery. If a picture is worth a thousand words, then a series of images in sequence is worth..well, a lot more. At the moment, I'm developing my first graphic novel, which has been equal parts challenging and rewarding. It's a bit like making a movie by yourself, but with far fewer restrictions. The only limit is my imagination (and time, of course).
I draw inspiration for my work from all over. French/Italian graphic novels and old films are a steady part of my diet. And Japanese aesthetics. I'm a huge lover of Japanese design and woodblock prints (shin-hanga and ukiyo-e). An interesting thing about Hawaii is that there is a huge Japanese population there that immigrated in the 1800s. There's a subtle Japanese aesthetic and cultural influence all over the islands. I think that had major impact on my taste in visuals.
Choosing a creative or artistic path comes with many financial challenges. Any advice for those struggling to focus on their artwork due to financial concerns?
It is definitely a challenge. Ultimately, the way I see it, you have two options: either find a job that utilizes your artistic skillset (e.g., design if you are a visual artist), or get an unrelated day job while you pursue your personal work. The advantage of the first option is that you get to engage with your craft at work, although some find that to be soul crushing. Either way, it's pretty common for artists to do a lot of their work in their spare time. Of course, the ideal scenario for many is to commodify their personal work. That involves a lot of hustle and luck. You have to get your work in front of the right people at the right time. I would love to work full time making my own graphic novels. However, my motivation for creating my art is not financially driven. I'll create my art, whether it is lucrative or not. I once made a drawing for my cousin as a Christmas gift, and the image moved him to tears. That's the sort of thing that motivates me to draw.
How or where can people see your work? How can people support your work?
I post some of my personal work on my website and Instagram. I'm always open to commissions, and I'm happy to sell prints upon request. Another way to support me is to hire me for illustration or design work! 🙂
Contact Info:

Image Credit:
ME
Suggest a story:VoyageLA is built on recommendations from the community; it's how we uncover hidden gems, so if you or someone you know deserves recognition please let us know here.