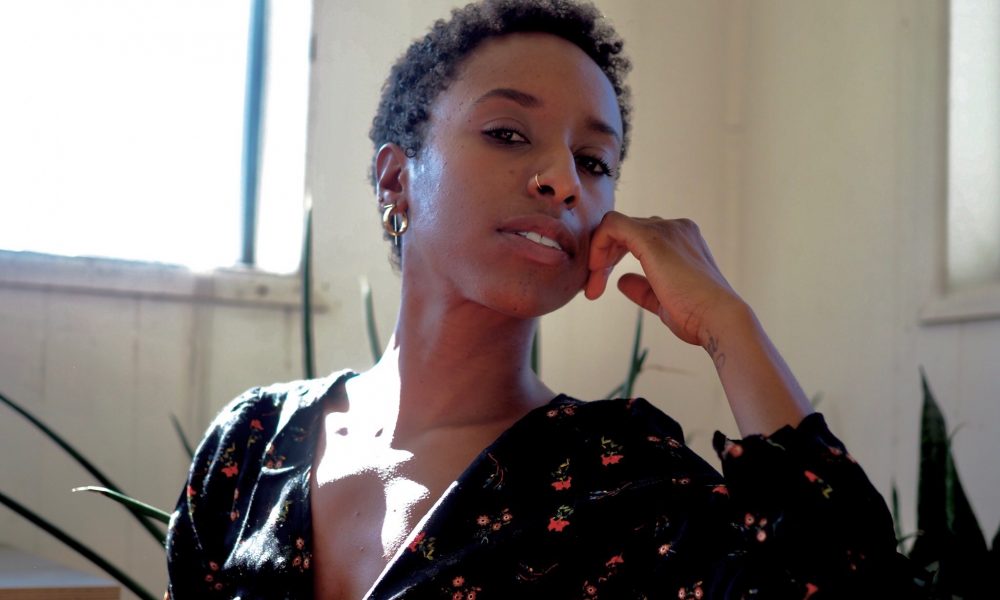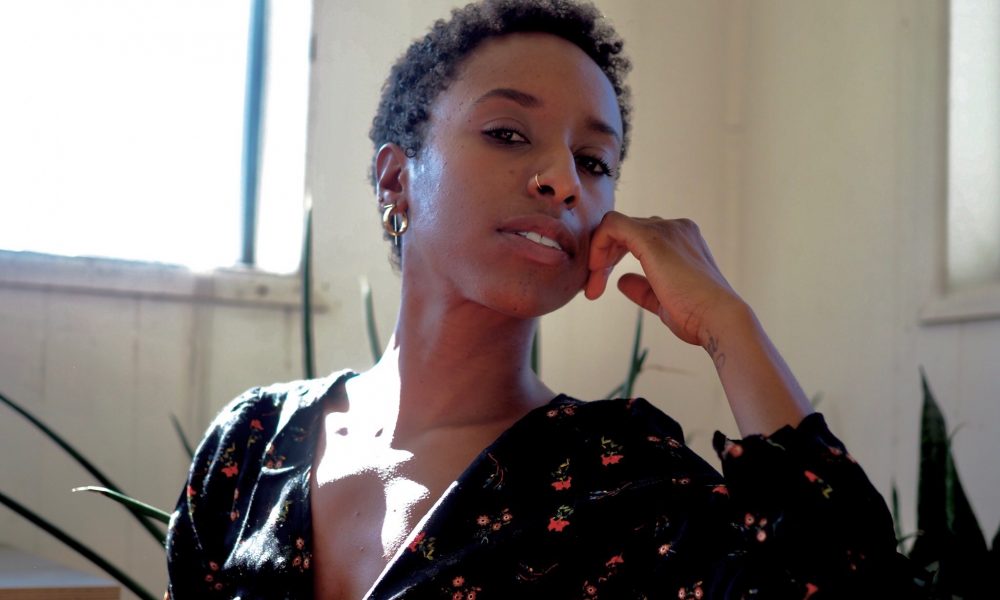 Today we'd like to introduce you to Nia Imani Ziaire.
So, before we jump into specific questions about the business, why don't you give us some details about you and your story.
I was always a very creative kid. I loved having lots of friends, and I especially loved making people laugh. Making connections with others was something I've always valued. However, my life took a traumatic turn at the age of 12 when I was diagnosed with scoliosis. I had to wear a back brace, which I hid underneath my clothes throughout middle school. Such an epic time for a young girl; boys, cliques, and belongingness! My outgoing nature turned into extreme insecurities. I was taking multiple trips to the hospital for x-rays, and my home suddenly became a very hostile environment. I felt misunderstood and doubtful of everything and rejected my body to the point where I felt completely disconnected from it. But that didn't stop me from, at least, presenting that everything was okay. I chose to stay positive for the sake of building friendships. I was friends with the popular and friends with the loner because I felt like both.
Getting to know different kinds of people and their unique stories changed the way I viewed myself. Once the teenage rebellion phase kicked in, my empathy for others turned into somewhat of a statement. I only wanted to do what felt good for me. I refused to wear my back brace, I challenged authority and everything I wasn't "allowed" to have or do, and became resentfully aware of the burdens of institutionalism and social constructs at a very young age. My rebellious nature got me in trouble a lot at home, so I was isolated from the media and connecting with others outside of school for most of my teenage years. Although I spent a lot of time alone, I grew an interest in how the mind worked.
I graduated college with a BA in Psychology, studying the cognitive development of personality behaviors. I was obsessed with the subject, but I resented school. I resented being confined to a system I didn't create myself. It just didn't feel right. I knew that continuing my education wasn't my path. Besides, nothing in my academic career was able to fill the disconnection I felt from my body.
After I graduated, I fell in love with a friend, then suddenly, it was over, with no remorse. This was the wound that changed the course of my life because it was deeper than a breakup for me. It was an awaking of my pain body. The trauma I carried from my past surfaced to my awareness, and nothing I learned in college was able to help. Needless to say, I fell pretty hard into depression and isolation.
It wasn't until this point that I really dove into my creativity. I was into visual arts and used social media platforms like Snapchat and Instagram as a means to escape into my creative expression. I also enrolled in a life drawing class, which was HIGHLY therapeutic. Spending hours at a time listening to the sound of brushes, pastels and pencils against a canvas was my solace then. There was something about the stillness in the room while we directed our full attention to our work. I was also in awe of the live models that posed nude in their power, despite the shape of their bodies, and admired the space of patience and non-judgment that was held for them.
Shortly after my drawing phase, I took my first yoga class and fell in love all over again. Even though my initial intention was to strengthen and tone my body, its teachings offered a more intimate connection. It was exactly what I needed to heal, and without much thought, I decided to enroll in teacher training and became a 500hr certified yoga instructor. I was finally able to fuel what I was missing in college – inner wisdom. So I pursued a career. Although self-employment was fitting for me, it was a huge struggle as a teacher. I quickly realized money wouldn't come as easily as a 9-5, and while chasing "success," I burnt myself out pretty badly. I was at it for five years, and I just recently crashed! I'm talking chronic pain and over-exhaustion. All the people I was sharing energy with took a toll on my body. Plus, there was no creative inspiration coming in, which was reason enough to trigger depression. Thankfully, my intuition told me to stop, so after much resistance, I did.
As yoga continues along the journey with me, I fell in love again… with music. Now, I could go into more detail about it, but my story gets pretty redundant. Art and mindfulness are the themes of my life. I live…I experience great things, and not so great things…reconnect to Self…pick up a skill or medium… feel better, and then do it all again. No experience is planned perfectly, but nothing ever really stops me. I just prioritize listening to my intuition, and Self likes to show me different routes to the same place – peace. The tricky part has always been to allow myself to be content with whatever path that is.
Overall, has it been relatively smooth? If not, what were some of the struggles along the way?
Absolutely! There's always a struggle. I think the biggest struggle for me was, and still is, coming to terms with all the tough lessons that humble me. My values have never changed, but there's a sense of humility that comes with being an advocate of those values. There have been many times where my voice was a little headstrong and opinionated. I had something to prove then, but I have to ask myself now; what is my intention? Is my rebellious childhood ego speaking for me, or am I coming from a place of authentic love and service? The biggest part of the work is moving forward, and not judging myself, or anyone else for who they were, but who they choose to be today.
At the end of the day, our struggles don't really matter so much. They're are just as inevitable as our wins. Again, it's about making an active change to move forward.
Seed To Ascend – what should we know? What do you do best? What sets you apart from the competition?
Seed To Ascend is a holistic service brand that provides mindfulness tips, methodologies, insight and coaching to artists. It was born out of my own burnout, chasing this liner idea of what success is supposed to look like as an artist. I believe that sharing myself in my fullest expression can encourage others to do the same in healthy ways. My services, in a client to coach setting, are to provide personalized steps towards regaining the personal power to live a stress-free and creative life.
I target professional and pursuing creative's because we're aware that there ARE steps to a more fruitful life. We've taken them already, and we take them everyday to do what we love. Art is very sacred to me, so I see it more as therapy than entertainment, or any means to fame. I only want to align with other artists who want to authentically precede this life in a positive way. I believe that if artists do the work to heal themselves, the world would heal as a collective. It's time to redirect our focus if we want any kind of change.
I specialize in self-care. My approach derives from tantric philosophies, chakra psychology, art therapy, and intuitive work. I'm known for my warm and calming energy.
What sets me apart from other coaches is that I'm also a pursuing artist looking for ways to create a life that works for me. Coaching is a co-creative experience, and I'm open with my clients about exchanging knowledge as opposed to acting like I know everything! There's no real thriving with that mindset. I'm also a huge advocate for sexual empowerment. Aside from my own, I don't know very many black coaches who consider sensuality as a practice towards enriching the quality of our lives.
What am I most proud of? Well, everything it took to bring me to this point.
What is "success" or "successful" for you?
I define success by how I choose to structure my life, my willingness to stand by it, and how to make it work abundantly for me. I choose me, always, and choosing me feels way more successful than conforming to the capitalistic version of it.
My criterion for my coaching business is very important to me because if I don't stick to it, I'll be setting myself up for a bad experience:
1. You must be ready and willing to make a change within yourself and your life.
2. You must be serious about your well-being:
3. You must be committed to yourself.
Contact Info:

Image Credit:
Maya Chizam, Bj The Photographer
Suggest a story: VoyageLA is built on recommendations from the community; it's how we uncover hidden gems, so if you or someone you know deserves recognition please let us know here.