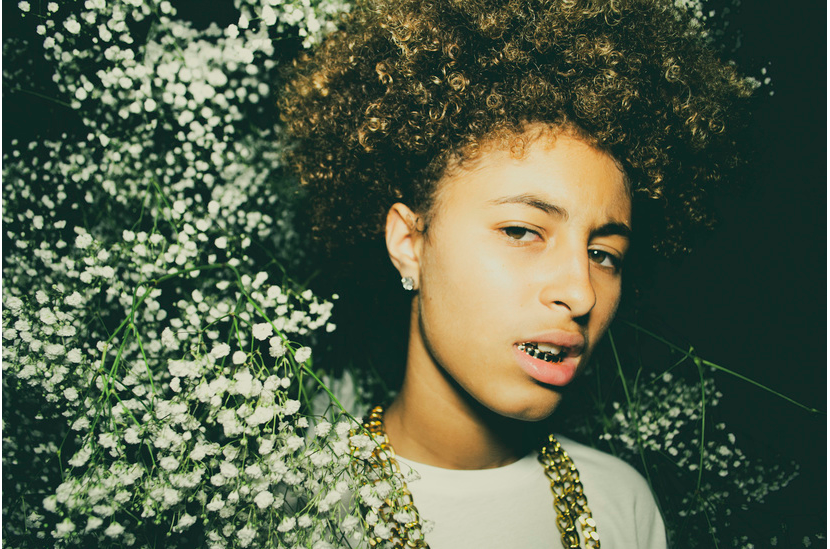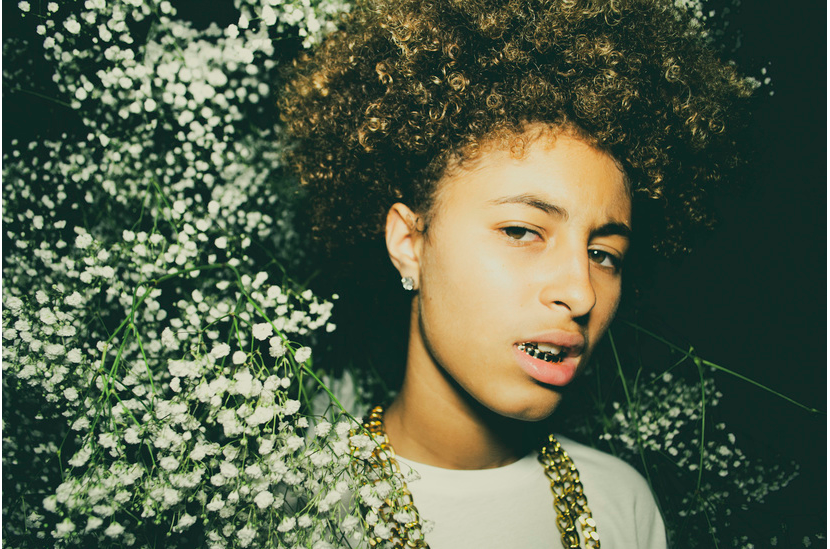 Today we'd like to introduce you to Nhandi Craig.
Nhandi, please share your story with us. How did you get to where you are today?
Ever since my mother was pregnant with me, she never ceased to play jazz to me by putting headphones on her stomach. Because of this, I believe I developed a strong love for Jazz. Like me, my mom had a heavy influence of Jazz music during her childhood as my grandfather always played it in the house as well as having a small jazz band that played around town and in front of live audiences. My grandfather was such a great saxophone player that he had the chance to open up for impeccable jazz greats such as John Coltrane, Miles Davis, and so many others. He also was a avid jazz collector and had thousands upon thousands of records to include original reel to reel tape recorded jam sessions.
Since my mom was passed along this musical experience and knowledge she found it important that I continue my grandfather's legacy one day expressing a great love and appreciation of music. I can remember how she exposed me to so many Black Jazz musicians and composers who historically changed music. As a result, I fell in love with other genres such as Hip-Hop, House, EDM, Rock, Funk, Soul, and R&B just to name a few.
At the age of 8, I would enjoy watching a family friend make beats and listen to how much she enjoyed producing and in my spare time, she would let me play this video game called DJ Hero (mimics Djing like how Guitar Hero mimics playing the guitar). Once I received the game for Christmas, I completely fell in love with the game and beat it so many times! My mom noticed how invested and intrigued I was while playing it so she asked if I would be interested in learning how to DJ. Being the quirky, interesting, adventurous kid I am, I didn't decline her offer.
Soon after I enrolled into Scratch DJ Academy in West LA where I learned and mastered my craft in the art of DJing. When I first attended, I instantly fell in love with it. As I began to slowly proceed with learning how to Dj, I got my first gig at a San Fransisco Pride event where I performed for hundreds of people and then later on that evening dj'd at the Supper Club, one of San Francisco's hottest clubs in the bay. From all of the exposure, either by way of social media or word of mouth, I was booked to compete on "America's Got Talent" during season eight and made it to the finals. Shortly after my appearance on the show, I finally graduated from Scratch DJ Academy at the age of 10, which made me the youngest student within all of the locations they have nationwide to receive my plaque of completion and mastery.
All this and little did my mom and I know that the Obamas happened to see me on AGT. We got an email from the White House Presidential Assistant asking me if I was available to spin at the White House for the 2014 Easter Egg Roll which had an attendance of 30,000 people! I got the chance to DJ for and meet the First Family! The First Black Family in the White House! Meeting the Obamas was such an incredible and lovely experience! As I continued to flourish in my career with gigs I got from the publicity I gained from being at the White House, by the age of 12, I began to work as a radio DJ and one being the youngest for Real 92.3fm. I am proud to say that at 17, I am still the youngest iHeartRadio employee in the world and have a weekly show every Saturday.
As I have grown over the years so has my career. I've been able to open up for amazing acts such as Kendrick Lamar, Chance the Rapper, Big Sean, Drake, Future, Cardi B and plenty of others through radio station events like the "Real Birthday Bash", and the "Real Show". Other highlights that I've experienced were spinning at the International Music Summit in Ibizia, Spain, at Jimmy'z Night Club in Monte Carlo during The Grand Prix Weekend and opening for Syd tha Kid during her Los Angeles Tour. I've also performed at the iHeartRadio Music Festival in Las Vegas with over 35,000 people in attendance. With all of this I am also producing my debut self-titled EP, "nhandi" which be released by Summer of 2020.
Overall, has it been relatively smooth? If not, what were some of the struggles along the way?
It has definitely been very difficult to balance school with work and my personal life. Doing what I do puts me in a much different category of teens my age because I have a job that not even most adults have. My mother resigned from her job as a principal, where she earned a six-figure salary, to help support me in my passion. Since then it has caused for us to financially have some challenges. My passion has affected my social life and the people who are in it in ways that are kind of disappointing. It's hard to find genuine people who want to be my friend for Nhandi and not for the Dj or musical prodigy I aspire to be.
As a single child with a single mother, with an adult job and adult responsibilities, it is very troublesome to be a kid even when I have the time on my hands to do so. Doing this and sacrificing my childhood has changed me mentally in ways that are difficult to put my finger on, hence why I've found therapy to really allow me to stay balanced and keep me centered. Being Nhandi is hard. I feel lost with who I am at times and walking in my shoes can be extremely versatile, yet lonesome and complicated. I can go on, and on, and on about my struggles as sometimes the quantity of them can outweigh the success. However the quality of my drive, my passion, the happiness I feel, my muse; that's what keeps me at peace, focused and determined.
Tell us more about your work.
I am a 17-year-old Dj and Producer who has been in the game ever since the age of eight. I am best known for Djing on iHeart Radio's Real 92.3 and Djing at sold-out events. I am most proud of being able to Dj for the first black president in the United States and Djing at the sold-out iHeart Radio music festival in Las Vegas in front of 35,000 people. My talent has also taken me across the world where I was able to marry my passion for music with many Italian fashion brands. What sets me apart from others is the sheer experience that I've been so humbled to attain at such an early age in my life. My determination, optimism, and hunger is of great value and I am very passionate about my special craft I've been blessed with.
What is "success" or "successful" for you?
I define success as learning from failed experiences. If you don't fail or better yet, expect to fail, you are not in any way bound to succeed. Failure promises that you are making progress as long as you are growing and moving forward from the lesson. It molds you into a stronger individual with more determination and perseverance. Success also takes sacrifice. There are moments where I decline spending time with friends or family, because I may be going to the studio or working on my music. But many who know me see the dedication that I have and support my choices as well as being my biggest cheerleaders and encourage me (while understanding) to keep moving forward.
I also look out for how the universe changes my environment around me. When I lose friends or people in my life I significantly hold dear to me, it's a sign that the universe is detoxing and cleansing my environment so that I can have room to tackle another opportunity. Sometimes there is also a feeling like the world around you is falling apart and as shitty as it feels, is very expectant of moving up the ladder of success. The process is not easy, and there are times when it feels unattainable, but one must trust the universe and the process in order to clearly visualize the bigger picture. There are SEVERAL people to thank in this process and how they continue to support my success. But the one person who I thank the most and is always grateful to is my mom. Without her guidance, her own personal and professional sacrifice and commitment that she has in seeing me through this while supporting my passion, would have never, ever been possible.
Contact Info:

Image Credit:
james sean photography, flashpoint grafix
Suggest a story: VoyageLA is built on recommendations from the community; it's how we uncover hidden gems, so if you or someone you know deserves recognition please let us know here.