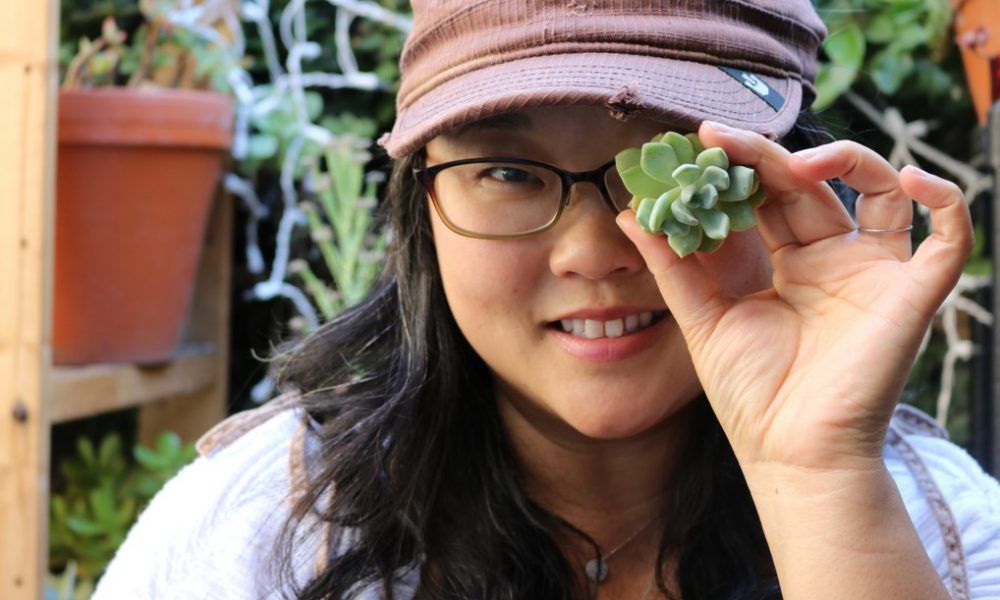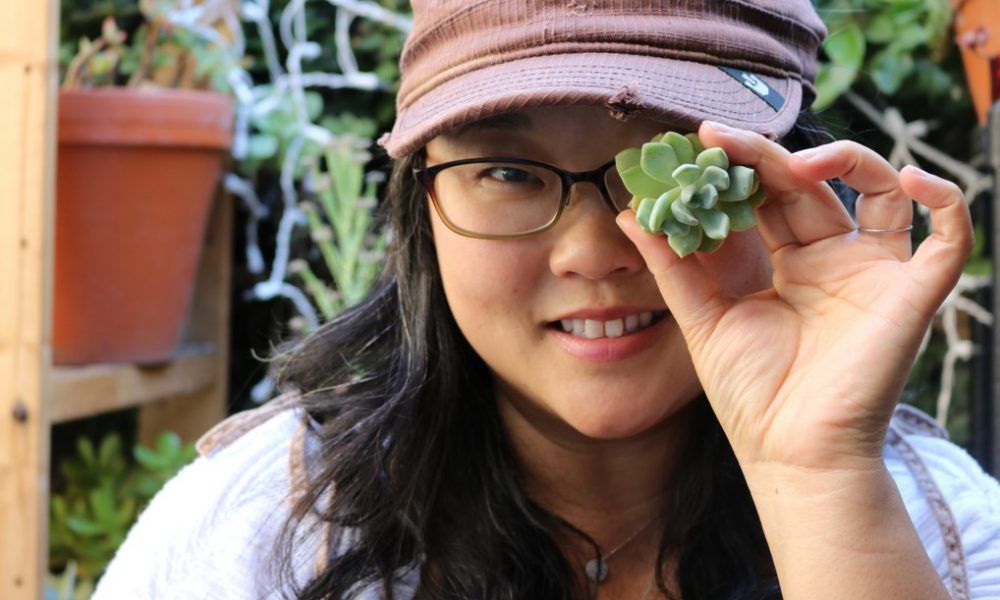 Today we'd like to introduce you to Nessa Coe.
Thanks for sharing your story with us Nessa. So, let's start at the beginning and we can move on from there.
Mine is a long story about discovery, but I will try to hit only the main important parts. I started out doing retail management for years only to be secretly (maybe not so secretly) wanting to do something creative as I have always had the creative bug ever since I was a tiny human. A work injury had left me jobless and injured at home with nothing to do but contemplate what I was going to do with my life once I got back on my feet. I started off small with an idea from my sister about making aprons. I, of course, gave it the "Nessa" flare by adding a touch of whimsy and vintage. I then slowly started selling at local markets.
At first only at small venues. Then slowly gathered enough courage to try something bigger. This big step was The Melrose Trading Post located at the Fairfax High School. My brand was slowly changing and I started to get more and more obsessed with succulents.
One year later I decided to ditch the aprons (even though I loved them!) and go head first into SUCCULENT EVERYTHING. This was possibly the best decision I had ever made. I started with unique arrangements and quickly started to make my one-of-a-kind succulent string art. People are always ask me how I came up with the idea and my answer is always the same, "It was a happy accident!" The arts have always been a huge part of my life. So, it's no surprise that I had this crazy idea to try something new and that I'd never seen before and it just felt right.
I decided to try and take a childhood project that helps children learn to focus, concentration, and motor skills and give it a happy little makeover. I didn't know if it would work but figured I had nothing to lose, I might as well try.
Ultimately my very first design was the elephant, which is a crowd favorite to this day and will be a design that I will always have because it has such a special place in my heart.
This sparked my little creative brain and the designs started to flow. What people didn't see was my husband in the background supporting every move I was making and constantly asking me, "what's next?" I would always try to have an answer. First it was a Succulent Lunchbox then succulent jewelry then my fav, Kokedama!
I've now found another love! Kokedama! Succulents, surrounded by moss, wrapped in a string?! it meshed with everything I was doing and I couldn't get enough of them!
Two years later and I have found the flow of my little growing business and I couldn't be happier! I continue to have a wonderful relationship with The Melrose Trading Post and I see the market grow every week. For the past two years, I have also grown to be a part of several other markets. My favorite being Jackalope Arts Festival in Pasadena. These guys put on an amazing market that I haven't seen matched by anyone!
I look back at my journey of discovery and I must say, every bump and crack in the road has been all worth it and at the end of the day I actually get to be one of those people that can say, "I love what I do!" Finding my place as a small business owner has been amazing and I can't wait for what happens next!
Overall, has it been relatively smooth? If not, what were some of the struggles along the way?
I am fortunate to have a supportive partner who helps me along the way. That doesn't mean there weren't struggles. I had to learn how to deal with an injury that affects me on a daily basis and how this would play a part in everything I do. Of course, learning how to effectively put myself out there so that I could be noticed as a unique and one-of-a-kind small business owner was and is tricky. Like lots of creatives, I like to stay at home and just create. Unfortunately, in a social media world that isn't always the best thing. People want to not only see the product they've never seen before but, they want to meet the maker and know that they are getting something special and original. I try to do that with every person I meet. I love seeing the people who purchase my work. I ultimately want to make everyone happy. That's one of the reasons why my company is called happi*ness handcrafted. Because I want people to get happiness out of everything I make. So much so that I had to put it into my name. Not from a factory, but from me, happy Nessa, happi*ness handcrafted.
Please tell us about happi*ness handcrafted.
At happi*ness handcrafted everything is made by me. With my two hands. I make succulent arrangements that you wouldn't normally see. By using random and unique pots and planters I try to create arrangements that catch your eye and make you think, oh wow! I never thought of using that as a planter before. The running joke in my household is, "you could put a plant in it!" I also love creating arrangements that make you look at it and just stare for a second because it is so pleasing to the eye that it forces you to stop for a second and forget what's going on around you and just take in the fact that succulents are so amazing and unique and perfect in their own way, just like people.
I also make Kokedama. Kokedama is Japanese for moss ball and the most awesome new fad that is slowly making the rounds everywhere! The Japanese have been making these for centuries so I didn't want to stomp on something so beautiful with such an amazing history. I Have modernized it a bit by taking advantage of my slight OCD and given it some "Nessa" flare. Haha! I use thin, brightly colored string and wrap the moss in a very planned out way to give it almost a geometric look and feel. I make twine hangers for them so that they can be hung or I have little plates for sale so that they can be a table top arrangement. My newest item is making Kokedama using faux succulents and adding little lights. It creates such an amazing feeling and allows people who don't know how or don't have the time or space to care for a living plant.
I saved the best for last. Succulent String Art! I take you back to when you were a kid and you were given nails and string to create a design, but this time there is moss and faux succulents in the mix. Having something like this is so amazing for several reasons. Either you have a room that doesn't get any light and you are dying to have some greenery in there or you are not a plant person and your green thumb is actually black. Some have lights, some don't and has a wood backing. All woodwork is done by  me. I took the hassle of putting those tiny little hangers on the back and mounted a professional wire on it so you can take it home and hang it up immediately. Of course custom orders are always exciting and welcome.
I also make smaller designs on discarded books. This is so fun and looks great on a shelf or table! Plus it's giving these old books a chance at a second life as art. I always try to be resourceful with the products I create thus creating as little waste as possible and using whatever is already out there in the world.
I told myself if I was really serious about selling my creations and starting my own business, then I had to be different than anything else I'd seen. It's easy to get lost in a sea of makers and shakers so being different and unique is key.
If you had to go back in time and start over, would you have done anything differently?
That's a tough question because every bump and stumble has pushed my small brand in a direction and every direction has put me in the position I am in now. I think it's mostly learning what sparks people's interest and what still aligns with what I am trying to put out there. I put a piece of me in everything I create and I just want everyone to be able to get some sort of happiness out of what they are purchasing and experiencing.
Pricing:
I try to think about what I would pay for the arrangements I make and I know people work very hard for the money that they make. So my arrangements are very affordable and start at only $6.
Live Kokedama are only $15 and the Light Up Faux Kokedama are $25
Wood String Art Mini $12 Large Wood start at $50 Books $30 (of course all of these prices are subject to change)
Contact Info:
Phone: 310.902.2688
Email: nessa@happinesshandcrafted.com
Instagram: happi_ness_handcrafted
Facebook: happinesshandcrafted
Twitter: hapi_handcraftd
Image Credit:
All photos were taken by me.
Suggest a story: VoyageLA is built on recommendations from the community; it's how we uncover hidden gems, so if you or someone you know deserves recognition please let us know here.