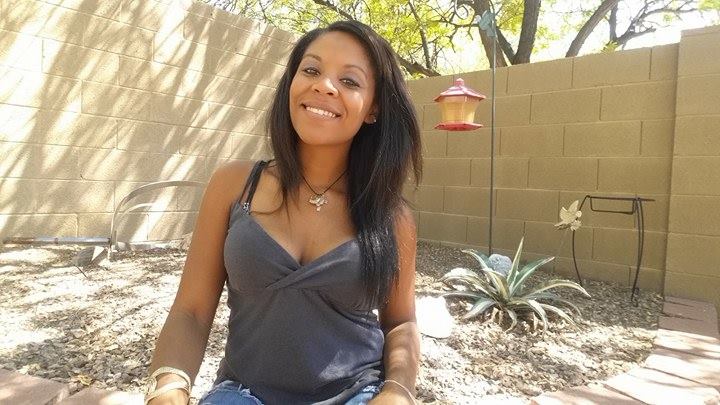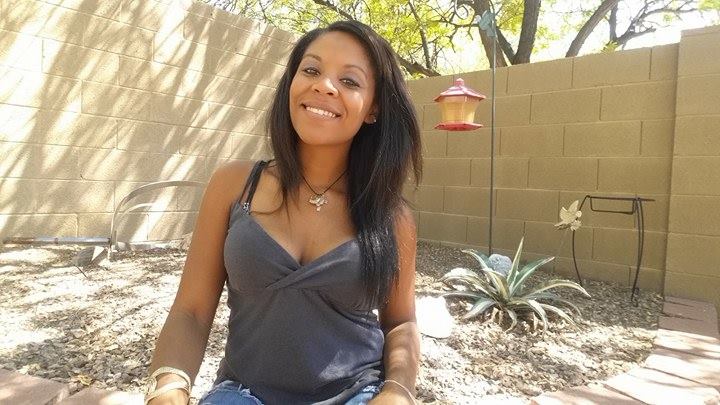 Today we'd like to introduce you to Nelise Chapman.
Nelise, can you briefly walk us through your story – how you started and how you got to where you are today.
Ever since I was a little girl, I was very observant of the world around me and the people in it. I was shy and quiet and liked to stand in the shadow of my very outgoing mother's light. I never really wanted to be seen. I just had a very keen sense of things around me that were not always noticeable or seen to others. I would watch body language, the way someone's mouth moved when they spoke, how their tone of voice would change based on what was being spoken, and more importantly, there was an energy that people would exude that didn't always align with what I was seeing with my physical eyes. I didn't know what in the world it was at the time, but I know now.
What I mean is this, what I noticed the most through my observations as a child was many people were very good at lying- perhaps not intentionally- but nonetheless, I always felt something was off about many people I would come across. They smiled. They were polite.
They laughed. They were good at making their life seem good. You would never know anything was wrong, at least not outwardly. I couldn't figure out why I would watch people who seemed happy, yet I would feel sadness. And, more often than not. It was very confusing.
Example number one: There is a woman I remember in particular, I was about 7 years old, and I remember her having a conversation with my parents. She was smiling and very animated in her conversation. Everything seemed great on the outside. I kept looking at this woman and all I kept feeling about her was she was sad. Very sad. I couldn't reconcile this, so I came out my 7 year old face and said "Why are you so sad?"
Quite shocking to her, I'm sure, she looked at me with a half smile and a perplexed look on her face.
"What did you say, sweetie?" She said to me.
I said it again, "Why are you so sad?"
I watched this woman's face change, tears welling up in her eyes, and she said "I'm not sad, I'm Okay."
"LIES!" my grown-up interpretation of what my 7-year-old self was probably thinking.
Her whole energy changed. I remember. She was not the same animated, smiley woman I had been watching.
Come to find out later, her husband had just left her and her whole life was being turned upside down. Apparently, this is what she confessed to my parents after I went skipping off to go mind my own business.
The point of this story is, I got into this business because ever since I was little, I wanted to heal people and their broken hearts (Again, my adult interpretation)
As a child I just wanted to help people with their problems. And I was good at it seeing below the surface of what was being said vs. what was really true.
I was known as an "old soul" growing up because I would give very deep wisdom to people at least twice my age about their problems. I would see the truth about how people were feeling even when they didn't outwardly show anything was wrong. Wisdom that everyone knew couldn't possibly be coming from a child my age.
I wanted people to be happy. I wanted people to love each other. I wanted people to be understood instead of misunderstood. I wanted people to feel important and to remember that they are important, no matter what was happening in their lives.
As an adult, I went through various careers from massage therapy, to medical assisting, to caregiving, to now owning my wellness and transformation business…basically, trying to find my way. It probably felt like I could never commit to just one thing. I had to look at the common denominator, all I wanted to do was help people feel good again. I found my niche. And it's the greatest work I've ever done in my life.
Has it been a smooth road?
Absolutely NOT. I say this shaking my head and chuckling to myself.
I've never been one to choose a smooth path. I would always find the bumpiest terrain possible and gravitate towards it. All a part of my life's growth and evolvement.
I remember my therapist, as an adolescent, told my mother "she needs a piano to drop on her head first before she can see she needed to make a different choice."
Oh well, the bumpy road made me. And for that I can only be grateful.
Struggles…
I constantly struggled to not give up on humanity in general. It's a challenge trying to help people, especially people who don't think they need help, lol.
I'm also a single mother now. I have 3 beautiful children, and trying to pursue my dream with them in tow had definitely been a struggle. Trying to grow myself up and them at the same time,
Believing in myself for the longest time was probably my greatest struggle, especially being a mom. I had people telling me, I needed to put my dream on hold to focus on my kids. I was going through divorce. I was moving around trying to find stability. Trying to figure out how to do this "mom" thing.
Trying to turn my purpose and passion to help heal people into a reality based business was completely foreign to me. I had no business sense. Didn't go to school for business… all I had was God, my mother, and myself. Who knew that combination would be all I needed to figure it all out.
However, the journey is great.
So, as you know, we're impressed with Love NElise – tell our readers more, for example what you're most proud of as a company and what sets you apart from others.
I founded my business Love NElise, co-own a business called SheLife Center, and I am the directing manager of Master Creations Enterprise.
I am a jewelry designer, life coach, energy healer, crystal healer, and author
As a life coach, I specialize in love and relationships, Spiritual Awakening, and teen social struggles.
As an energy healer, I practice a modality called Shekhina Flow™ Energy therapy specializing in fertility healing and heart work.
As a jewelry designer, I create wearable art using healing crystals to promote inner beauty and healing and outer beauty.
I'm most proud to see my own progress, where I started from and what I've been able to accomplish starting from so little.
Seeing what I love the most and what I care about the most that impacts humanity on such a deep level come to life is the most fulfilling work I could do.
What sets me apart?… My heart. My deep caring for every single person that I come across.
There may be a lot of life coaches, a lot of energy healers, and we all may have similar beliefs, but each of us has a different story. A unique experience and perception of the way we see life, that makes us different. Our experiences and the road we travel to qualify us to do this kind of work and drive us to change the world is what sets us all apart.
I don't know about everyone else and their intentions for why they do what they do. I know my intention is to never let someone leave my presence without knowing that they are of vital importance to this world. No matter who they are, what they've experienced, or the road they've traveled. Their uniqueness is needed. Their story, their experiences help shapes the world we see. My work comes to share this and teach it as I learn it and continue to grow everyday from my experiences.
Let's touch on your thoughts about our city – what do you like the most and least?
I love Orange County. I love California. It has such a vibrant and hopeful energy of creative people who want to shape the world through their passion.
I love the beach. The vibe is just awesome.
What I like the least… The traffic. The end. That's it, lol.
Contact Info:
Website: www.LoveNElise.com
Phone: 949-510-9543
Email: LoveNElise@gmail.com
Instagram: @LoveNElise
Getting in touch: VoyageLA is built on recommendations from the community; it's how we uncover hidden gems, so if you know someone who deserves recognition please let us know here.