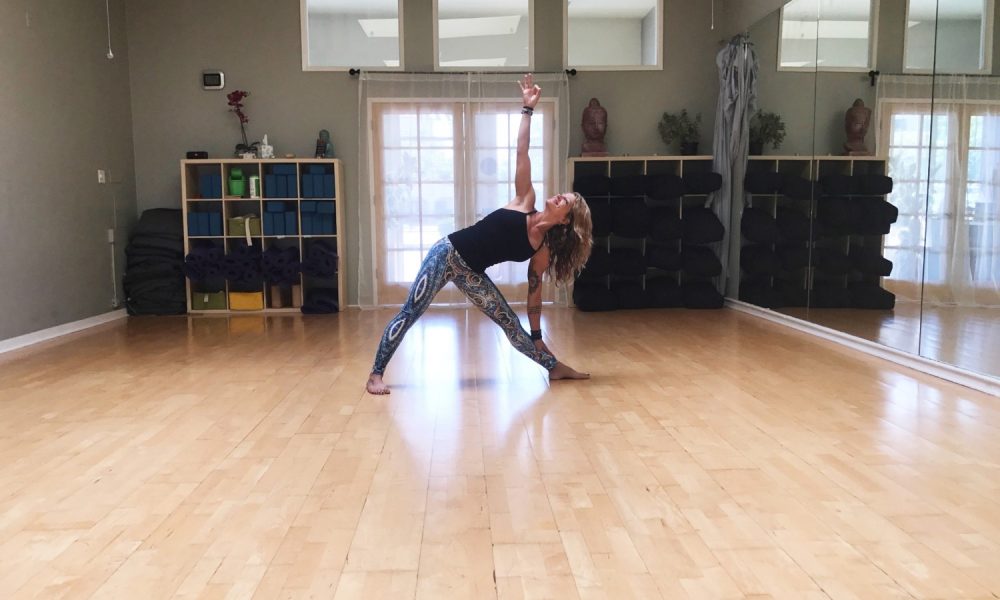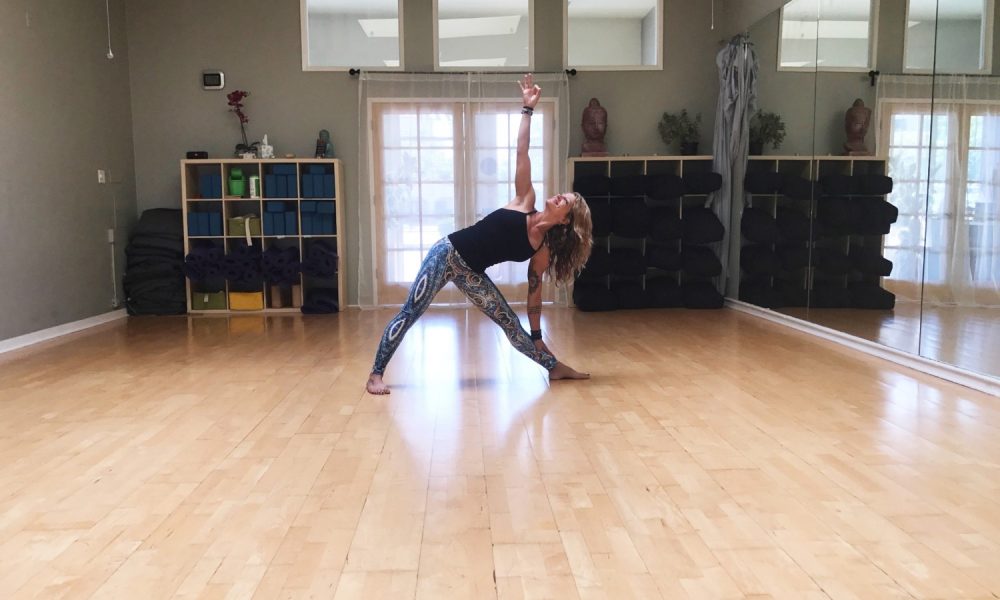 Today we'd like to introduce you to Nathania Stambouli.
So, before we jump into specific questions about the business, why don't you give us some details about you and your story.
Until August 2016, I was a marketing director for a wholesale liquidation company in Los Angeles, working in an office inside a warehouse making a good living, but I was checked out and uninterested in my work – I wanted to break free of the 9 to 5 grind but had no idea what I wanted to do with my life. January 2015, I signed up for a yoga teacher training (I had been practicing for years) just to deepen my own practice and within 2 weeks of starting training, I knew I had found my calling. I quit my career of 10 years, started teaching yoga full time and changed my life. I led a couple of yoga retreats and thought this would be my life for a while, when out of the blue the woman who trained me to teach yoga approached me with an offer to take over her yoga studio. She was looking to move on after 15 years of studio ownership, and thought I would be a good fit. I had no intention of owning a brick & mortar business, but I mulled it over. Meanwhile, having dinner with my cousin one night he mentioned interest in investing in a yoga studio. In two completely unrelated conversations, I ended up with an offer to take over a yoga studio, AND financing to make it happen. This was a sign I couldn't ignore – life pointing me in a very clear direction and I had to take it. It wasn't my plan, but I couldn't have imagined it any more perfectly. I've now been running GODA Yoga since August 2016 and it has been my greatest pleasure to breathe new life into this iconic and beloved neighborhood studio.
Has it been a smooth road?
Any worthwhile road is never smooth – the bumps in the process are part of the magic! Ensuring a smooth transition in ownership is a challenge, especially when you're dealing with a service-based business that sees a lot of in-person customers every day. I wanted to stay true to the essence of the studio but immediately streamline processes and make administrative changes as well as renovate the space. Making my mark on the studio while maintaining the integrity of what had already been built was a challenge at times – but I am very welcoming of feedback and people have been great about letting me know what's working and what's not, and I've been tweaking things as I go along. In a community like this, talking and listening to people is key.
Finding what our community is all about was also a struggle at first. What kinds of workshops do people want to see? What events will they attend? There was a lot of trial and error – canceled workshops and events that weren't well attended. I added classes and then removed them from the schedule. I had to see what worked and what didn't in order to decide how to move forward. I'm not afraid to try things and then say "woops, well that didn't work." I'd rather try than not know.
Finally, as a new business owner one of my biggest challenges was not focusing too much on how the business did day-to-day, but rather to keep my eyes on the big picture and keep up with forward momentum. I had a lot of sleepless nights the first couple of months until I got used to the idea that everything ebbs and flows, and the only way to succeed is to ride the waves and keep swimming.
We'd love to hear more about your business.
We are a truly inclusive yoga studio in the heart of downtown Culver City. We specialize in offering a wide range of yoga services to individuals of all shapes, sizes, ages and levels of fitness and physical ability. We offer one of the widest ranges of yoga classes including Vinyasa, Hatha, Restorative, Yin, Therapeutic, Deep Tissue Release, Kids, Special Needs Kids and Pre/Post Natal. We offer beginner classes every day of the week and we love introducing new students to the practice of yoga. Our students range from 2.5 years old to almost 80!
Los Angeles is increasingly becoming the mecca of flow and power yoga, and GODA provides a welcome counterbalance to all the fiery practices you can find around town.
We offer yoga for children with special needs – typically on the Autism spectrum – as well as classes for kids.
We believe in the physical, emotional and spiritual healing power of yoga for ALL people and approach everything we do from this place, always striving to be as inclusive as we can.
In a quest to provide wellness education beyond the physical practice of yoga, GODA offers a variety of workshops in other topics like breathwork, yoga philosophy, healthy eating, meditation, sound healing, partner yoga and even martial arts!
Is our city a good place to do what you do?
Yes, Los Angeles is a wonderful place for a yoga or movement studio. While the market is arguably very full, there is so much room for innovation and for offering something with a different spin. Angelenos always want to try new things and there are pockets of the city that don't yet have many of these types of studios. I'm of the opinion that there's more than enough to go around for everybody – we just each have to find our place in the market.
Pricing:
2 Weeks of Unlimited Yoga for $30
Unlimited Yoga for $125/month and Package Prices as low as $10/class
Contact Info:
Image Credit:
Goda Yoga