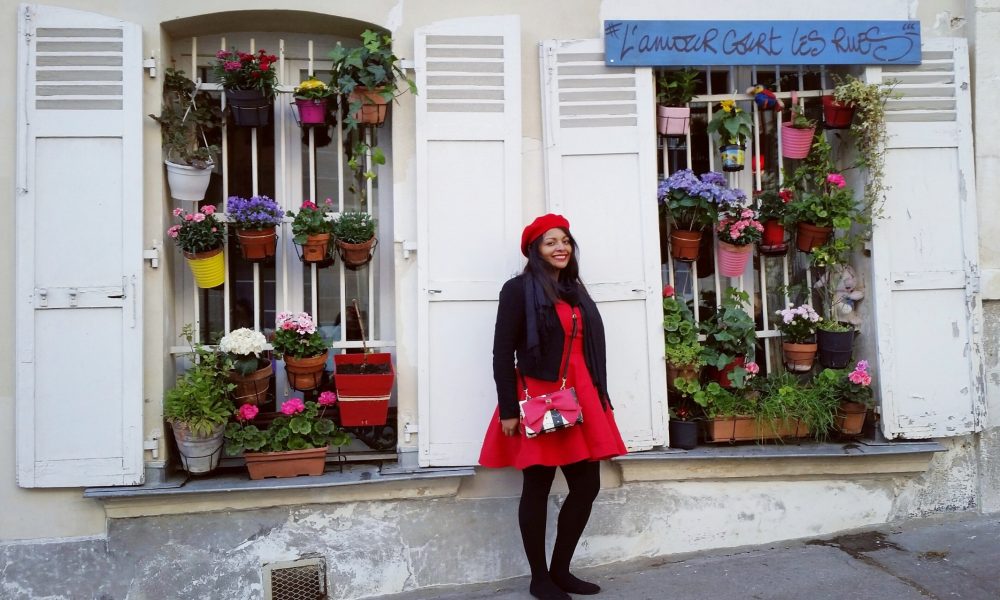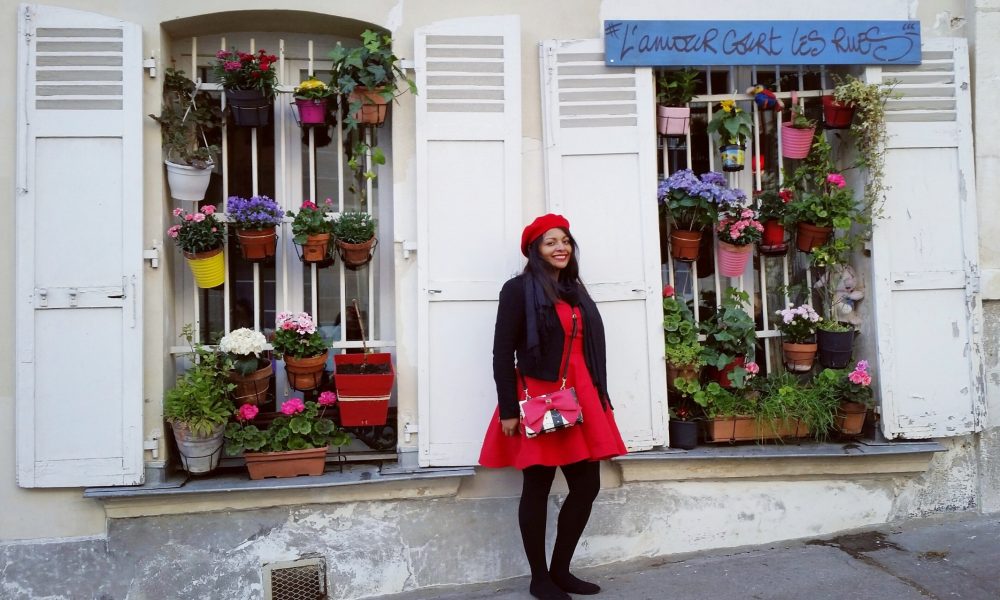 Today we'd like to introduce you to Nathaly Lopez.
Thanks for sharing your story with us Nathaly. So, let's start at the beginning and we can move on from there.
I was born in El Salvador on August 25th, 1985 during the Civil War. My aunt raised me and put me into an Adventist private school to protect me. She taught me that I was a valuable person and that I should pursue my dreams as crazy as they seem. I started drawing at a very young age. I suffered from childhood depression thanks to the abandonment of my parents and the war itself. I didn't speak much.
I mostly observed, art was my outlet. I used to watch Salvador Dali art performances and videos as a child. I also became fond of old school black and white Disney cartoons. I loved to listen to fairytales on the radio and was very fond of nature. I did a lot of drawings and calligraphy as a child. I also used to steal pieces of fabric from my seamstress and created outfits for my teddy bears.
There were times that I had no materials and I would break a piece of brick or coal and sketch with it. Art became my voice. I was brought to the USA in October of 1996. It was very difficult. I was used to a different lifestyle. Learning a new language, getting used to the cold weather, making new friends. I hated it! I became stubborn and refused to learn the language. I wanted to go back home. But, I fell in love with books and dictionaries.
I learned the language through reading and music. I was doing well at school. I had advanced classes. The school decided to put me in multiple art and social classes. I had a wood shop, animation, art, social studies, computer. I had the freedom to express myself once again. I went to Millikan High School in Long Beach and joined advanced art classes. I was also good at Math and Chemistry.
My language skills had also improved and was put into regular English classes with the US natives. My speaking wasn't the greatest yet. I started art competitions with multiple guilds, museums, and schools. I tried pastels on charcoal paper, graphite, encaustic, tempera, etc. But, one day, my art teacher introduced me to watercolor. She taught me the process of stretching watercolor paper and the quality of brushes and paint.
When I first tried it, it was like I was meant to be a watercolorist. Since a child, water tranquilized me. It was no different in painting. I had great control of the water and its transparency. After High School, I started working and living on my own. My mother became mentally ill and struggling with her cause me to become utterly depressed. I enrolled in college for some art and CAD classes, but I had no ideas on what to do as far as a career.
I had no mind for it. I just tried to stay alive. Good thing, my best friend really pushed me and supported me. Unfortunately, her life was cut short. She was hospitalized with an unknown disease. She was in a vegetable state. She passed away six months later in March 2005. I wanted to live for her more than ever. In my early 20s, I worked as an accountant. Still thinking what to do as far as a career.
I knew I wanted to do something in the art field, I just didn't know what. One day, I went alone to a matinee show at a local theater. I stayed for the credits, and I saw the title Art Director. It caught my attention. I liked the sound of it. I went home and googled what it was. I became enamored of it. Everything around me became about filmmaking. I saw it in ads, on billboards. When I told my family, friends, and colleagues, everyone laughed.
In Latin culture, there's this belief that you cannot reach the unattainable. There's little to no support for the career-oriented minds, Being the stubborn woman that I am, I made my career a tunnel vision. I didn't care about not having support. It was what I wanted, and I was going to attain it whether people liked or not.
I've always been very determined, driven, and goal oriented. I had no idea where to start my career so, joining a film school was the best idea I had. I joined LA Film School in 2009. In there, I learned from Cinematography to Directing. My main focus stayed at Production Design and Art Direction. I graduated in 2011 with my first job as a scenic painter in the film Battlefield America. I ended up taking over the entire Art Department.
I just had the leader spirit in me. Through that job, I met another producer which brought me on to do music videos with him. Then I met many more filmmakers that have helped me get to where I am. And the rest is history. I've been doing films, commercials, music videos, tv shows for the last eight years. I've struggled just like everyone else in the business. The film business is not as glamorous as it appears.
It's grueling hours, lots of sleepless nights, a lot of sweat and tears. It's serious hard work. We also had so many different personalities to deal with. Filmmaking is about unity and collaboration. I've had my insecurities at times, but I just brush them off and continue trying to become better at my job. I am currently working on a comedy film starring J. Lee, Seth Green, and Sza.
I have also started the process in joining The Art Director's Guild Local 800 in hopes to improve myself at my craft, work on much larger projects, and create a much larger network. Lastly, I hope that I become much bigger than I expect. I'm planning to stay in the business for a long time. I want to be an inspiration to others to pursue their dreams. Everything is possible. When it comes to picking a career, listen to your gut.
Keep your eyes open. Keep your eyes on the goal, and you can achieve anything.
Overall, has it been relatively smooth? If not, what were some of the struggles along the way?
I definitely hasn't been a smooth road. Joining the school was hard because I had no support from my parents. I had to get huge loans to join the school. I cried on my last loan because there was little to no chance of getting it. Going to school in the USA is very expensive. I wish young adults had much more opportunities to go to college.
Education is the best expense for the country and the community. You make many friends in the business, but you also make enemies. Not everyone is going to like you, and you must accept that. You can be the nicest, most talented Art Director and there will always be someone who thinks low of you. Don't let that get to you.
You doubt yourself at times. You become frustrated when things go very wrong. Everyone is watching you. If your job is not done, no one else can do their job. Your time is limited and so are your budgets. There is never enough time and budget for the Art Department, so you can get really stressed out. Vacations after a few months is a must. I learned to stop overworking and rest once in a while.
We'd love to hear more about what you do.
I am a Production Designer. I am the person who is responsible for the whole look of the film including the set designs, hair, makeup, costumes, and special effects. I collaborate with the Director and Director of Photography to create the visual feel, aesthetics, and style of the film during Pre Production.
I am also the leader of the Art Department. The Art Department coordinates with the Production Designer to build, paint, dress the sets and to make sure the set has all the elements discussed during pre-production. I specialize in films, music videos, commercials, tv, theater, etc. I have many things that I'm proud of.
There are specific props that I've created that weren't just challenging but also masterpieces. Through another Production Designer Friend of mine, I met Hunter Lee Hughes. He presented to me this idea of creating films based on the poetry. I love poetry, so I said yes instantly. I had no idea what I was getting myself into.
It's probably one of the most creative films I've ever worked on. It's called Guys Reading Poems. I designed this vintage puppet theater. I had to create six replicas of it at different stages of enlargement and destruction and piece of art. One of the boxes was built just to recreate the interior for camera purposes. I was nominated for Best Art Direction at the Action on Film Festival.
I also won the award for Best Production Design on the short film Gringa at the Southern Short Awards for a Cuban Director Claudia Murray. We brought Cuba to LA with the set design. I had almost forgotten that in this business you not only get paid for doing what you love, but you also get recognized for your craft. What sets me apart from others is my leadership and self-respect.
I have a lot of filmmakers coming to me telling me that they never met a Production Designer that is hands-on and can paint and build and decorate. Being in the indie world has taught me to get my hands dirty and not just sit on a chair drawing and answering phone calls form the Director and Cinematographer, but to help my team accomplish the final goal of finishing the set.
At the beginning of my career, I was named The Magician. I made sets from anything. I would use many different materials to create illusions. Sometimes, the budgets were so small that I had to get really creative. My artistic background with multiple mediums helped me a lot on this.
What is "success" or "successful" for you?
I define success by the drive, determination, and goal to never stop learning your craft.
The film business is always evolving and so are you. The day that you decide you're done learning, that's the day you've failed.
Contact Info:
Image Credit:
Nathaly Lopez, Michael Pessah, Cameron Schmucker
Getting in touch: VoyageLA is built on recommendations from the community; it's how we uncover hidden gems, so if you know someone who deserves recognition please let us know here.