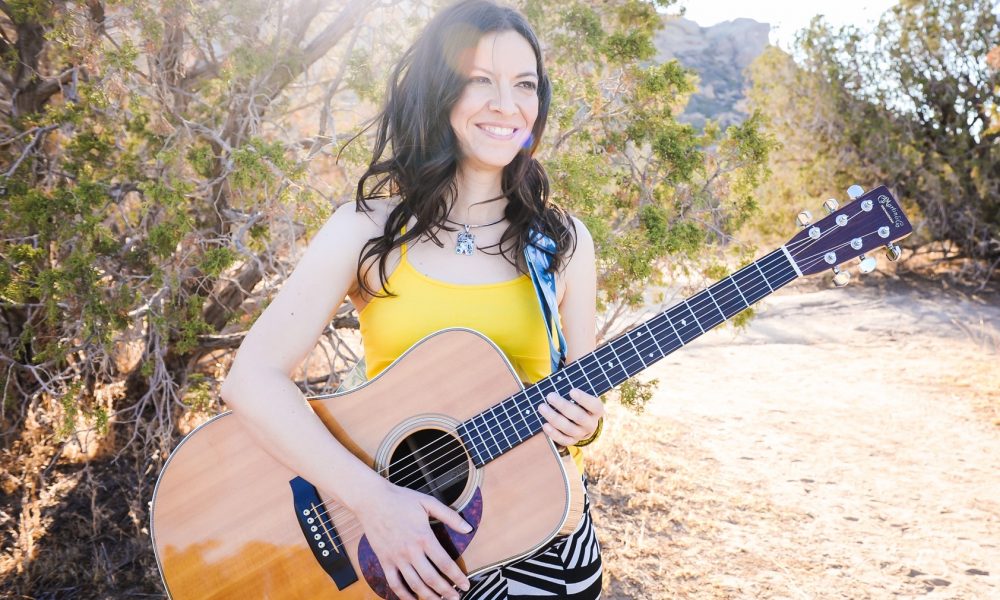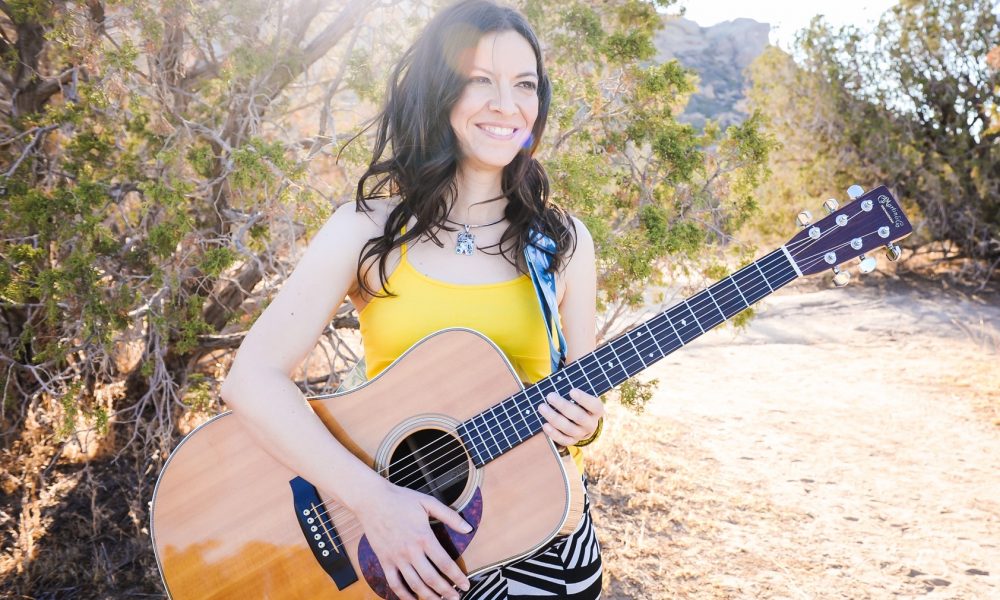 Today we'd like to introduce you to Natasha Wood.
Thanks for sharing your story with us Natasha. So, let's start at the beginning and we can move on from there.
I was born and raised in West LA to a multicultural family. My mom is from Brazil, so growing up, I was surrounded by Brazilian music. From Jobim, Caetano [Veloso] and Gal [Costa] to chorinhos and forró tunes, we were always listening to awesome music. I have wonderful memories of trying to dance the samba and frevo in my Brazilian grandparents' living room in Westwood, as well as visiting Rio de Janeiro and sitting in a big circle with my cousins in my aunt's backyard, with everyone playing guitars and percussion instruments and singing. Those times were magical!
My paternal grandfather was record producer Randy Wood, who founded Dot Records, one of the most successful independent record labels of the 50s and 60s. My grandpa was a huge inspiration to me — he grew up during the Depression in rural Tennessee, and through his intelligence, entrepreneurship, honesty, and hard work, he went on to open his own record shop and eventually become a pioneer in the music business. I remember spending afternoons as a kid at his recording studio, Studio Masters, on Beverly Boulevard, getting my photo taken with artists like Little Richard and Paula Abdul and sneaking into Studio A to play the beautiful Steinway piano – I still remember how quiet that room was. You could hear a pin drop!
I started out studying piano when I was about six years old and kept going until I was in college. Although my focus during that time was classical music, I would frequently compose my own piano pieces and experiment with the classical pieces I was learning.
Plus there was a lot of different music playing around me at all times– not only the Brazilian classics but also the old school R&B my dad played on the radio, the Broadway tunes my mom enjoyed listening to, and the Joni Mitchell, Joan Baez, and James Taylor songs my aunt would sing when I visited her in San Diego. My uncle, John Wood, is a professional jazz pianist, and I remember being mesmerized by his ability to improvise and play these beautiful, lush chords on the spot. I've been pretty lucky to have such a musically talented and supportive family!
While studying abroad in Ecuador one summer, I picked up a classical guitar and was so enamored with how it felt and sounded. Almost instantly, I became inspired to try playing and singing some of the Brazilian songs I'd grown up listening to. I was pretty hooked after that! I had always enjoyed creative writing, so I think it was a natural transition for me to start writing my own songs and lyrics. Being an avid traveler, I've always paid a lot of attention to the music I've heard in different countries, and consciously or unconsciously, some of these different musical styles have made their way into my compositions. I think I've picked up musical inspiration almost everywhere I've gone – from India to Africa to the South Pacific.
Despite all the time I devoted to music, I actually had a different career path in the works. I've always loved animals and been interested in science, and I decided early on that I wanted to work in a helping capacity to serve animals and the community. For this reason, I became a veterinarian with a special interest in shelter medicine.
For several years I played in a duo with bassists, mostly performing Brazilian covers and original songs. After finishing veterinary school on the east coast and moving back home to LA, I decided to venture out on my own as a solo artist and focus more on my original music. I recently accomplished my goal of recording and releasing my first solo album, "Part of Me." It was an incredible experience seeing the arrangements I'd had in my head for so long come to life during the recording process.
Has it been a smooth road?
I would say one of the major obstacles I've had to overcome both in music and in my everyday life is my extreme shyness. People meeting me today will say that I'm quiet and introverted, which is true, but it's a far cry from how I used to be. When I was a little kid, I had a serious accident and went through multiple surgeries that kept me out of school for a year. When I went back to school, I was very detached and isolated from the kids in my class; it was really hard for me to fit in, and everyone thought I had changed significantly from the outgoing kid I was before. During this time of loneliness and isolation from my peers, I became very bonded to my pets and started focusing on creative pursuits like writing and music.
Even though I had performed in many classical piano recitals growing up, it wasn't until the end of high school that I mustered up the courage to sing solo in front of an audience. I sang "Aquarela do Brasil" in Portuguese with a Brazilian band that was visiting my school — because I was the only Portuguese speaker in the school and sang in the choir, it was kind of by default that I got to sing with the band. While it was absolutely terrifying to me, there was something incredibly thrilling about it at the same time. That experience opened my eyes to how rewarding it was to sing Brazilian music in front of a crowd and see the positive response from the audience.
As I played and sang out more often, I started to build confidence in front of audiences and gradually became more comfortable interacting with new people. I'm definitely still an introvert, and performing in front of crowds can still make me uneasy, but I've come such a long way and become so much more social, all because of my musical journey.
Another challenge I've faced has been balancing my music career with my career as a veterinarian. My veterinary work is extremely demanding intellectually, physically, and emotionally, and I devoted many years of intense studying to get here. Honestly, when I get home at the end of a 15-hour day of nonstop action and stressful demands, it's pretty hard to think about doing anything creative. So I have to be really disciplined with my time on the days I'm not at work. During my four years of veterinary school, it would have been very easy to put music on the back burner, but anytime I tried, it felt like something inside me was dying. So somehow I managed to keep up with both school and music – I guess sleep is optional for me! [Laughs.]
Currently, I work at a municipal animal shelter, and while I find the work extremely rewarding and intellectually challenging, I've found myself approaching compassion fatigue and burnout on several occasions and lifting myself up to continue my music at those times seemed almost impossible. It would take something special, like a rocking open mic, a new song I was hooked on, meeting inspiring musicians, or getting a random new song idea in my head to help turn things around.
I'm certain that animal shelter work is one of the most difficult jobs out there, because we have to deal with trauma, suffering, and death on a daily basis, and it's like fighting an uphill battle – you try to fix problems in the community that seem to have no end, and meanwhile, the public heavily criticizes you because they don't understand how hard you're working behind the scenes to try to make things better. But I feel really fortunate that I can make a living doing something I'm passionate about and have music to escape to at the end of the day. My work also influences some of what I write about — to be honest, a good number of my songs are about some of the wonderful animals I've gotten to know!
We'd love to hear more about your business.
I'm most known for my Brazilian influenced original music that also has elements of jazz, folk/Americana, and world music, and lyrics that tell interesting stories. I think my music is very difficult to categorize because the songs are all quite different from one another.
But because the songs are genuine and open, I think they're easy for people to connect with. I like writing melodies and stories that are memorable, and throwing in a chord progression or form or time signature that's kind of a curveball, while still keeping it all accessible to the listener.
Is our city a good place to do what you do?
LA is definitely a challenging place for musical artists because of the fierce competition – I mean, everyone wants to be here! This means the bar is raised really high, and in order to stand out, you have to push yourself and be your very best.
I consistently notice that the quality of talent at gigs, open mics, and other events is higher in LA than in many other places. Despite the downsides of LA – the traffic, the distances, the sky-high cost of living, the difficulties of maintaining relationships with people when so many are just passing through — there are few cities on earth where you have such a wide array of culture, talent, music venues, and opportunities at your fingertips.
Contact Info:

Image Credit:
Sara Cozolino, Brandon Peters, Crystal Larsen, Rachel Galey, Michelle Fonseca
Getting in touch: VoyageLA is built on recommendations from the community; it's how we uncover hidden gems, so if you know someone who deserves recognition please let us know here.