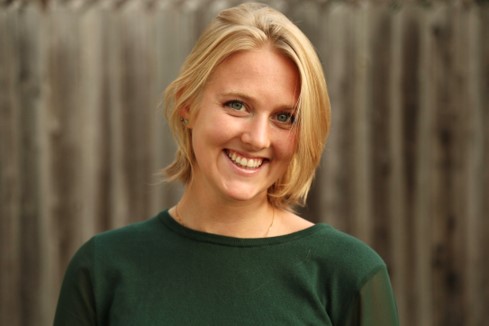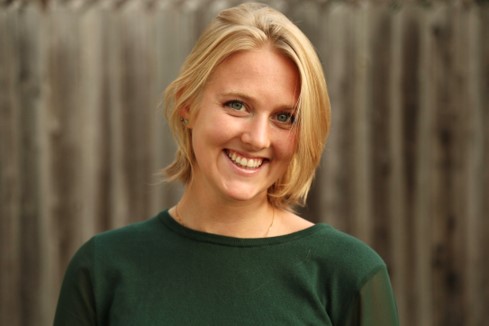 Today we'd like to introduce you to Natalie Cherry.
Thanks for sharing your story with us Natalie. So, let's start at the beginning, and we can move on from there.
I don't quite know where I started as it appears that my trajectory keeps shifting as I go. That trajectory being neuroscience and art, and my destination shifts as I learn more about the world of both science and biology and what careers it has to offer, as well as how I learn to express myself (mainly from looking at other fellow artists).
I guess it would be most accurate to say I've had two constant trajectories that dominate my attention to varying degrees based on what has been available to me during different time points. My father is incredibly analytical, and my mother is incredibly empathetic, and mental illness is incredibly common though still highly stigmatized and misunderstood. Thus, I began reading about psychology as a teenager trying to make sense of the world, like most of us.
Ironically, I refused to follow science or biology as I appeared to be relatively average in biology and drama was during the same period as science, so I naturally decided science was boring and I wanted to be the center of attention. 😉 I now know that teachers have a lot to do with it and I do think the fact that both Drama and French were at the same time as Biology and Science changed my course during my high-school years which were dominated by exploring ways of self-expression.
Long story short, I was drawn to the classes I enjoyed during high-school and dropped the ones that didn't capture my attention. After graduating high school, I realized that career-wise I was more interested in improving human health than artistic expression, yet I found art (mainly doodling on my walls at home, much to my father's dismay) and dance to be an incredibly helpful practice for my own mental health. I'm not the best with words, so I find it a lot easier to express myself and to spend time healing by creating.
This was mainly through dance until I traveled for two years, and during that time dance was harder to continue, so I grabbed a book and started drawing. Eventually, I picked up watercolor and started playing around with that, thinking that maybe I had a career in architecture, which was short lived. I also visited a friend in Boston during that time and fell in love with the intellectual electricity and decided I needed to move there. I studied for my SATs and applied.
When I got into Boston University I was still unsure whether I should move across the continents, but my dad said "just try it," and so I did. I majored in Neuroscience. During college, I wanted to continue the painting I started in my gap year but couldn't find an affordable watercolor teacher at a time that worked for my schedule, as I was at school and also competing with Fusion, Boston University's hip hop troupe. Thus, I started a business painting personalized cards and small artworks that I could do on my own time.
I called it 'Colour-In-Cards' and it motivated me to continue painting throughout college and helped me cover supply costs. Post graduation, I was unsure what to do as the world of science and biology was relatively new to me. Unsure whether to return to South Africa or stay in the United States, I decided to move closer to my sister in Los Angeles and find a job at UCLA, where she was studying choreography at the time.
I found a job in Development, raising funds for Neuroscience as I contemplated future career opportunities, which lead to my second job at UCLA as a Staff Research Associate II for the Cognitive Neuroscience Laboratory under the direction of Dr. Itzhak Fried, which is what I am currently doing today. The lab works with epilepsy patients who are undergoing Phase II in their clinical process. This means that they have intracranial electrodes implanted into brain tissue to localize seizures, again, strictly for medical purposes.
But while the patients are in the hospital waiting to get seizures, we run simple games with them to try better understand the neural mechanisms of the brain. We're really only touching the surface of how the brain operates, and most invasive brain research relies on animal studies. I remembered doing surgery on a rat during college and ended up silently crying about it in plain site of all my classmates… so I realized that animal studies were not in my trajectory mainly because most jobs end up having to dissect the animal.
This is necessary, I understand, in order to meaningful medical progress, but I realized there are some, though few neuroscience jobs, working with humans. In college, I volunteered in a Parkinson's Disease Physical Therapy Neurorehabilitation Clinic, which was my first introduction to working directly with people, and my appreciation for it has only grown when working with epilepsy patients at UCLA.
I really admire the strength and humor people have even in stressful moments, and it is inspiring to be part of a lab that provides an incredibly rare opportunity to directly record from individual brain cells. In this lab, I have begun to learn how to build the micro-electrodes and also run low-level stimulation during sleep studies. This stimulation is meant to mimic natural brain activity to help improve memory consolidation – which is essentially the process of stabilizing memories after they are initially acquired.
We hope to establish stimulation as a future tool to improve memory function, similar to Parkinson's Disease patients who have neural implants to improve the quality of movement. But this is a bit of a tangent ☺ I really hope to continue to work with technology to design and build tools to propel neurological research. This job, however, is only part-time and therefore I have begun bartending for events; something I had previously done in Boston during college.
As a Development Coordinator, I organized several events for educational and fundraising purposes. These events hosted celebrities such as Norman Lear, Billy Idol, Willie Geist, Lisa Kudrow, Goldie Hawn, Talinda Bennington, and Candice Bergen, to name a few. They focused on exploring current mental health issues and potential programs to ameliorate affected individuals.
This was a bit of a serendipitous collaboration of my desire to learn more about the brain and may need to settle my feet in Los Angeles and build a network. It was helpful as it leads me to my SRA II job and has also been helpful as a solo bartender at private events. Something which I hope to expand and maybe even start my own little bartending business. I also recently began painting again, from the encouragement of friends and family.
Currently, I am working on 20 or so pieces to put into different coffee shops/galleries around LA. I have a few requests I will be working on before returning to completing that personal goal.
Great, so let's dig a little deeper into the story – has it been an easy path overall and if not, what were the challenges you've had to overcome?
I did not study science in high school, as previously mentioned. Another reason I moved to the USA because if you can keep up, you can study science, whereas, in South Africa, you basically have to choose your career in grade ten when you pick your subjects and then you can only apply to University courses that you have a background in. This makes sense if you know what you want to do, but if you're like me, you need a bit more of an unorthodox path. The USA system was a perfect fit.
Moving was hard, I wanted to return home for the first two years but eventually stayed as Neuroscience was not offered as an undergraduate degree in South Africa and I was enjoying what inspiring and supportive friends I had made. Additionally, trying to keep up in science without a solid foundation was akin to learning information in a new language without yet knowing that language well.
Thus, everything took me significantly longer to grasp than my peers, but I was lucky because my peers were also interested in helping people and therefore were great partners to help me catch up. I don't think I would have managed without them. They also became my home away from home and still provide me with a solid support system.
We'd love to hear more about what you do.
I think most of this was already covered so I'll focus on the second half:
I am incredibly proud of the work we do because it is pretty much one of the only places in the world where you get to have access to human neural information.
It's not easy to find willing participants, as you can imagine not everyone wants to have things poked into their head. But we work with a very talented team and in a fortunate circumstance where the research helps pass time for patients, hopefully, will benefit them in the future and inform our understanding of the brain.
From an art perspective – I'm pretty proud of most things I paint because I never know what it will look like. There's an important aspect of play involved, so I just go with my instincts and see where they lead me.
Do you look back particularly fondly on any memories from childhood?
Writing songs and making music videos on the beach with my sister and close friend, Sulene. Sulene is actually the person I visited in Boston because she attended the Berkley College of Music.
So the current story is I moved to Boston because of her. Then I moved to LA because of my sister. It was fun just creating and being sandy and swimming in the ocean in the summer.
Contact Info:
Image Credit:
Ella Gabriel
Getting in touch: VoyageLA is built on recommendations from the community; it's how we uncover hidden gems, so if you know someone who deserves recognition please let us know here.