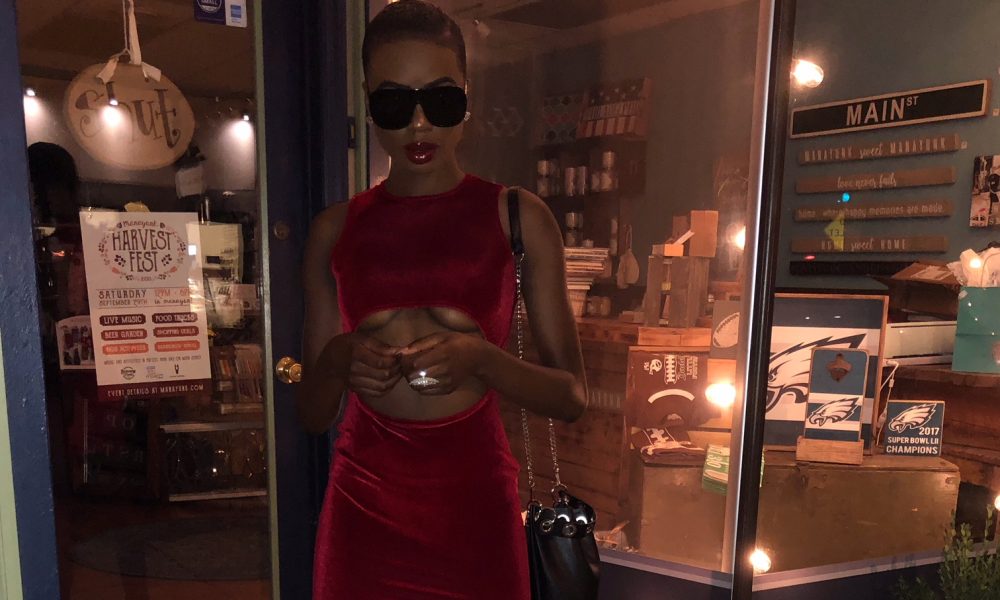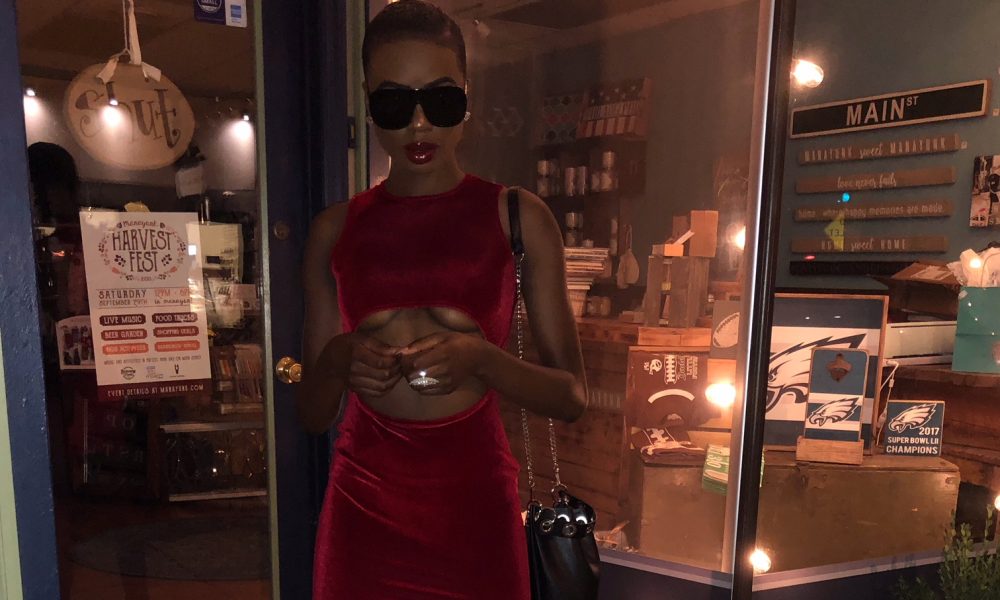 Today we'd like to introduce you to Natalia Lewis.
So, before we jump into specific questions about the business, why don't you give us some details about you and your story.
Where do I begin?
I've been modeling for roughly three years now. My journey started straight off of house arrest at the age of 17. I know house arrest! Before modeling, I use to fight and stay in trouble all day every day. House arrest honestly was what humbled me and helped me to realize that being in trouble all the time, and the path that I was going down literally wasn't for me.
Fresh off of house arrest, my friend Maggie just so happened to ask me to model with her in a photo shoot. I remember telling her that I wasn't a model and that wasn't for me. Yet, here I am on the verge of being a full-time fashion model. God definitely used her to help introduce me to the next level of my life.
In 2015, I started to really pursue this whole modeling dream. No guidance, no direction, just a vision, and faith. Before getting strong in my print work I only did runway work. I remember casting for every show in my hometown of Philadelphia, PA and booking nothing, I came across Philadelphia Fashion Week the biggest show in my city and they cast me. After all those castings, I finally booked something. But that alone taught me perseverance. I love them so much because they really jump-started everything for me and helped open a lot of doors for me. From there, I've walked in NYFW and modeled for numerous brands in my city and the surrounding cities. Anybody that says they've gotten anywhere alone is a lie. So many people have helped me. They've seen my diligence and gave me opportunities to take advantage of.
Fast forward to 2018, I've been admittedly pursuing this goal for 3 years now and honestly this year is the first year I literally put my all into my craft. Literally everything. I eat, breathe, and sleep modeling.
On 1/10/18, I packed everything and moved roughly 3,000 miles across the states from Philadelphia to Los Angeles. Here, I've accomplished so much and it hasn't even been a full year yet. I've walked in LAFW two season straight, Art Hearts Fashion Show, Ashton Michael's private show, Walk Fashion Show LA, I've been on the back cover of Veni Magazine, a three-page spread in Ellements Magazine, on a billboard, and numerous other things. I've technically been bi-coastal flying back and forth to keep my relevance on the East Coast as well as the West Coast. So, it's been an exciting experience. Especially, as a freelance model. Booking and managing myself, walking indoors that most freelance and even signed models haven't is a blessing in itself.
On May 6th which is also my best friend's birthday and four days after mine, I held my first of many model seminars. The seminar was in my hometown of Philadelphia, PA. I kept the prices of my tickets stupid cheap because my goal was to give back and help out, I remember when I first started and I walked into the wrong doors and made so many mistakes that I wouldn't have if I just had someone around to give me some sense of direction. Granted I am nowhere near where I want to be, but I do believe that I'm somewhere. Why not help? Over 40 people attended my seminar and I gathered an exceptional panel of other creatives just to give different perspectives of the industry. Everyone left with one edited headshot, a full stomach, new knowledge, and runway tips. That was by far one of the best days of my life. It's so crazy to see myself and how far I've come because a few years ago I wouldn't envision half of the things that I'm doing for myself.
It's just so funny how God works.
These three years and life, in general, has taught me so much. If I could tell you guys my life story I would but the last thing I want to leave you guys with is. If you have a dream or see yourself doing something. DO IT! Don't wait, take leaps of faith. Life isn't life without risk. We all go through somethings but it's to shape us and prepare us for the next level of our lives. The two most important days of your life are when you were born and the day you find your purpose. Walk in it.
Overall, has it been relatively smooth? If not, what were some of the struggles along the way?
This modeling journey hasn't been the easiest journey for me, but it's been worth it. The struggle is super real but so is God. I can honestly say you learn more in the journey that you do the destination.
The crazy thing is pursuing this dream as far as accomplishing things wasn't a struggle for me. It wasn't easy but nothing you work for comes easily.
The hardest thing for me was losing all the friends that I lost, the sleepless nights, and just not being destroyed mentally. This isn't something for someone weak minded to pursue, It's so many times I had to choose my dream over my friends, shoots over my friends, shows over my friends, and no matter how much I act like I don't care. I really don't like for the people around me to be mad at me or to let people down, in general,
I honestly just had to understand that chasing a dream comes with honestly being lonely. One thing I've learned is everyone isn't meant to go with you to every level of your life. You meet everyone for a reason and some people leave your life after they've served their purpose. That was super hard for me to learn and understand because I never want people to feel like just because I elevated or changed the ways that I think I'm better than them or overall just no longer have time for them.
But, as I've gotten deeper in this journey, I've meant tons of beautiful souls and now even some of my old friends they understand my life and they support it. It took a while to help me cope but definitely losing people was one of the biggest struggles I've had to overcome while chasing my dreams.
Natt Lewis – what should we know? What do you guys do best? What sets you apart from the competition?
My business is literally my brand. All I do is model. I eat breathe and sleep model. I specialize in print and runway. That's literally what I'm known for.
I'm most proud of the year of 2018 as a whole. I've done many things for the first time and I was on a billboard in the middle of Los Angeles. That was one of the proudest moments of my life. The second proudest moment I've had was walking into a magazine store on Hollywood BLVD and seeing myself. That was a highlight in my life. Simply to see some of my hard work pay off a man that feeling is unmatched.
The thing that sets me apart from so many people would have to be my work ethic like I'm going to grind until I can't anymore. I don't believe in breaks or vacations because, resting stunts your growth, and I'll have plenty of time to rest once I get to my destination.
Another thing that I believe sets me apart from others is the fact that I genuinely want to see everyone win. Even if people surpass me or do better than I. I'm super okay with that. My prayer is to make so I can put other people in an easier position to win. I was never chasing this goal just for me.
What is "success" or "successful" for you?
I feel like the definition of success can only be defined by the limitations you out on yourself. Like are you really successful or just comfortable with where you are? Everyone has long term and short term goals that they want to someday achieve and things that they want to accomplish. But as you accomplish one thing and move on to the next, you grow and learn. As you expand so does your list. Your limitations change as you no longer are ignorant to next level things. I, Natalia, can't define success. I can define being comfortable or accomplishments but not success. Or maybe I just haven't experienced it yet. I have no set criteria. I don't know what's in store for me. I'm just letting God order my footsteps and taking advantage of every possible opportunity thrown my way.
Contact Info:
Phone: 323-396-6226
Email: natalialewis97@gmail.com
Instagram: @nattlewis

Image Credit:
Runway Images – Photographer: Getty Images, Designer: Michael Ngo, Makeup Artist: Cheyanne, Glow: Polaa, Black & White Picture – Photography: Carolina Salazar, Makeup: Natalia Lewis, Designer: Oscar Utierre, Red Dress, Green Dress, White Top – All Shot By Chris Blackwell, All Makeup: Monica Alvarez, Blue Picture – Zebra Print Underwear, Photographer: Paige S Wilson, Makeup: Natalia Lewis, Yellow Dress – Shot By: Michelle, Makeup: Natalia Lewis, Styled By: Wintry Smith
Getting in touch: VoyageLA is built on recommendations from the community; it's how we uncover hidden gems, so if you know someone who deserves recognition please let us know here.