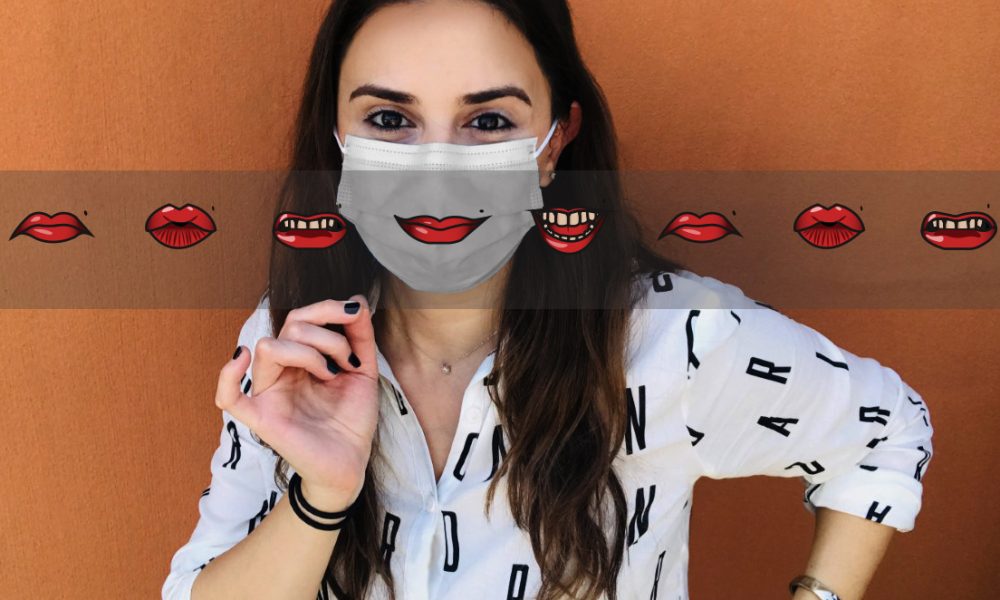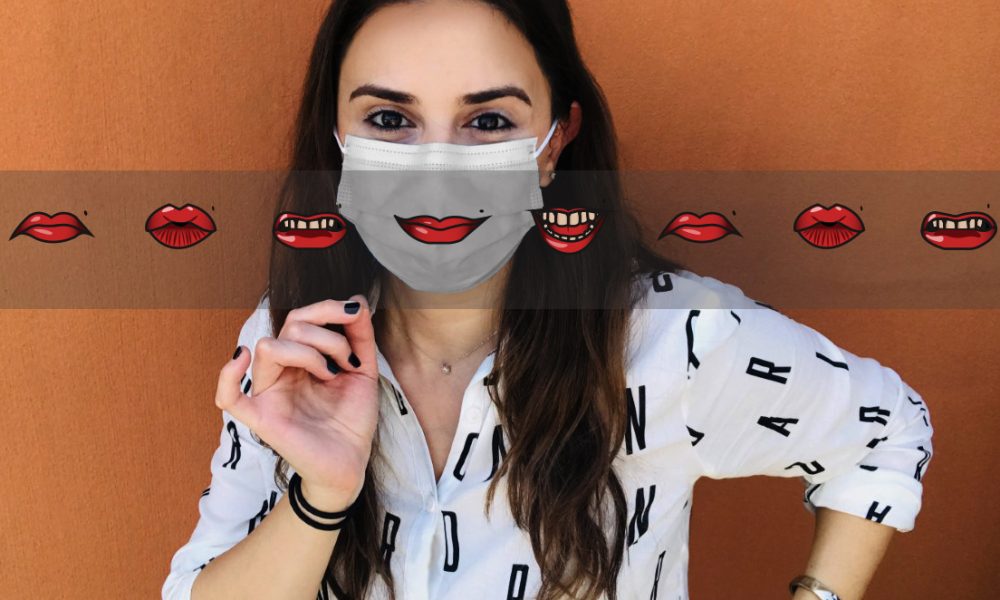 Today we'd like to introduce you to Narine Avakian.
Narine, can you briefly walk us through your story – how you started and how you got to where you are today.
Of course! I was born in Beirut, Lebanon to Armenian parents. As a child, various forms of Art were my source of oxygen. With the encouragement of my parents and aunts, my brother, Nareg and I spent the better part of our childhood at Levon Shant – a cultural center that became our second home. If I wasn't at school, you'd find me at Levon Shant. I'd start Dance lessons on the first floor, then haphazardly throw on sweats over my leotards and climb up to the third floor for Music Theory classes. There aren't many things in my life I try to avoid like the plague, but this class was one of them. My brother is the music aficionado. I'm happy to say I couldn't play a musical instrument to save my life. Thankfully, I was an acceptable Alto every time I made my way onto the fifth floor for choir rehearsals. Ironically and for no particular reason, I had never signed up at the fourth floor which was designated to Fine Arts. But I do remember my heart skipping a beat every time I heard a sculptor's hammer strike the chisel as I passed by. It felt like home.

Due to the economic climate in Beirut, my parents decided it was time to relocate. I left half of my heart in Beirut and carried the other half with me in my suitcase, along with my very treasured and "extremely important" drawings I had accumulated in my first 12 years. Life in the United States threw me in for an extreme loop. The culture shock at this age weighed heavily on me. However, I was very thankful that finally, I could comfortably be who I was. Lost between two worlds, being in two places simultaneously, but never in one place fully, definitely took its toll on me. It took me more than 10 years to finally accept the reality of the move.
Until that moment, my mother saw me struggle in my youth. She arranged for me to audition for my first theatrical role at the Krikor Satamian Theater Group in Pasadena. She had seen me reenact random movie scenes in front of mirrors way too many times, so she knew without a doubt that it would pique my interest. I eagerly started at the age of 14 and worked with several directors across Southern California. Today, I consider myself blessed to have been part of 34 productions both nationally and internationally, including plays, operettas, short films, and miscellaneous gigs. Everyone I have worked with has been such a great addition to my life. Friends I have accumulated over the years have become the second family I would do anything for. Without the support of my loved ones, it's hard to imagine where I'd be, and I am forever indebted to them. 
In addition, over the years, I've helped my parents grow their pastry business.  It is something I am very zealous about, because I believe in my father's talent for edible creations. Maison Rafi Patisserie now stands as one of the hot spots in Glendora.  Our customers drive from Las Vegas, Rancho Cucamonga, Orange Country, Bakersfield, Ventura, Los Angeles, and countless other locations to pick up boxes of Mediterranean/European sweets before hitting the road. I'd arrive to a long shift at the store after a long day of classes, working six days a week, sometimes seven. I'd sacrifice turning in homework here and there due to work because I was invested in shaping our future as a brand. As long as it didn't majorly affect my grades, I was willing to accept my decision because I had a devised plan on how to proceed later. As I continued to progress in the design field, I applied those learnings to the pastry business. Helping them in their success in any way I could, was the least I could do to show my appreciation for having parents that have always been my backbone and support system.
My first two years of college were dedicated to Architecture. I really loved it, but felt like my end goal was Multi-Disciplinary Design. So, I changed the trajectory. I found my purpose in the Environmental Design Program at Cal Poly Pomona and received my BFA in Graphic Design. My professors were outstanding individuals, who cultivated a passion in me to truly self-reflect and become the best version of myself in the design arena. 
Along with school, my continued pursuit of acting taught me proper communication. It taught me how to empathetically and tactfully interact with the audience and guide them to a feeling or resolution. There would be nights where I had to put in energy, I didn't necessarily have, to project to a massive crowd. There was so much vibrant power in being able to make them laugh and forget their worries, even for a brief moment in time. However, any small hindrance to my performance could make me miss the mark at an extremely crucial second. When you want to make something happen, however, you find it in you to make it happen. It's there, I promise. The primary foundation of design is communication. On stage, I have to forget myself in order to make room for the character I am impersonating. In visual communications, I have to create boundaries between myself as an individual and as a designer, who is creating to solve a client's problem via visual communication techniques. All these worlds colliding together were crucial in achieving success catered to different target audiences.  
Has it been a smooth road?
In hindsight, the only consistently smooth thing in my life has been the ice cream in the freezer. I strongly believe I've always subconsciously and consciously sought out roads that haven't been "smooth." The idea of working smart, not hard, is a bit misunderstood. Essentially, those who work hard are the only ones who will have the ability to work smart. I'm a firm believer of working hard first and accumulating smarts as I go.
"Good" design is never born on smooth or convenient roads. It's blossomed out of chaos and conflict, because that is where pure solutions can exist. In school, aiming for a higher standard always landed me in courses where most of my classmates had prior knowledge of the programs and concepts. I had to constantly teach myself and put in twice the effort to even the playing field. When assigned projects, I would immediately come up with a solution in my head and would try to make the intermediary process fit my final vision. Often times, this prompted me to freeze in my own thoughts. A professor, whom I truly admired, approached me and asked me to stop overthinking and working backwards. I have experienced a lot of earthquakes in California, but her statement shook me to my core in the best way possible. I pulled myself together after graduation because I knew it was time to finally invest in my own career. My focus quadrupled; lists became my best friends and organization became my religion. 
Apart from school, I was always aware that I placed myself in challenging situations, whether or not I was ready to tackle the issues at hand. "Say yes now, figure it out later," was muttered countless times as I sported a poker face while my brain thought "Nar, it's time to finally purchase the entirety of 'For Dummies' book series." With hard work, determination, and a bit of luck, anything can be achieved. Talent alone is never enough when it comes to success. Timing is key too. It involves saying "yes" to opportunities you may not feel like you are "ready" for. People think we grow taller as the years go by. My silly theory states that we grow a couple of inches every time our hearts pound from fear. If something you do doesn't scare you, then you are not mentally ready for growth. 
It is common knowledge that our souls are composed of two parts: one that holds us back, promotes endless self-doubt, and pushes us down a well of negativity; the other offers peace, acceptance, and positive energy. So, in essence, if there is conflict within us, there is conflict everywhere, all the time. Science, art and design can rarely exist without it. From its microscopic to its universal tiers, life will always thrive on friction. There are factors in life we don't get to choose such as eye color, age, sexual orientation, race, and the country we are born into. However, there are also factors we can control such as mental durability, patience, determination, poise and morality. It is up to us to decide which part of us we need to cultivate and push forward – the negative or the positive. Perhaps the concept of "smooth" is found in our perception and not in the problems that arise. In the last couple of years, I have been fortunate enough to mentally separate myself from daily challenges and feel at peace with myself, regardless of external factors. When you have a loving hand that encourages you and pushes you to the limit, you can't do anything else but smile internally. 
Thankfully, everything I have requested from the universe in all aspects of my life, I have received and cherish deeply. So, I wish to put this out there and challenge my future self to pursue a Master's in Science Degree in Biomimicry. If I go for it, I know it's going to be another "not-so-smooth" battle, but hey, at least it won't be anything like experiencing the year 2020. 
We'd love to hear more about your business.
Years ago, I used to frequent a restaurant that had amazing atmosphere, service and food. Some unknown factor changed, however, and I found myself not necessarily looking forward to visiting as often. Food quality and service had remained the same, but something just didn't feel quite right. I couldn't pinpoint the cause until I came across older photos of the restaurant setting. And then it dawned on me: they had changed the lighting! Warm, welcoming lighting was replaced with its cold, blue-hued, and uninviting counterpart. This shift in ambiance had indirectly prompted me to stop investing in an establishment I was once very fond of. That split second of awareness is what defined who I am as a designer. Understanding design psychology and the concept of intersectionality across multiple industries both in and out of the arts became my obsession. 
My passion is to promote businesses and non-profit organizations through a multi-disciplinary design approach. I always say that excellent design is 90% research and 10% execution. An aesthetically high-end design will miss the mark if factors are not studied properly. My business philosophy is to combine ideas from all facets of the design field in a creative way that would make my clients stand out. If you feel sick and visit your physician, you would hope that they would at least start with the most obvious exams all the way to the most complex before operating on you, if need be. In order for design to be effective, you have to dissect every intertwined element in the formula starting from its most basic principles. For example, if a children's dental office is not pulling in enough patients and approaches me to design EDDM brochures for advertising, I can surely deliver. If budgeting allowed, however, I would offer to build the children a sofa in the shape of a friendly toothbrush for them to photograph with in the waiting room. Not only would social media presence skyrocket and attract the attention of new patients, but the children would also look forward to visiting again, creating a healthier atmosphere. The dreaded fear of visiting the dentist is now replaced with the fun memory of the sofa. Research development and perception of psychology in design is imperative for developing innovative ideas. Well-calculated risks are extremely crucial for progress and I am here to help you take that risk.  
Is our city a good place to do what you do?
Our city is a fantastic place to do what we do. There is so much innovative spark and character around. However, surroundings are only important to a certain extent. It is how deeply we are willing to observe the world around us that will determine our value. A hike in the woods can inspire me just as greatly as a night out in the city. Perhaps watching the way paint dries on a wall might seem more interesting to me than watching a particular movie, depending on how mentally present I wish to be. It's the "why" and not the "where" we implement the connection between inspiring elements and a final product. The "why" is what will help us make the world a better place as innovative designers. 
Contact Info:
Suggest a story: VoyageLA is built on recommendations from the community; it's how we uncover hidden gems, so if you or someone you know deserves recognition please let us know here.