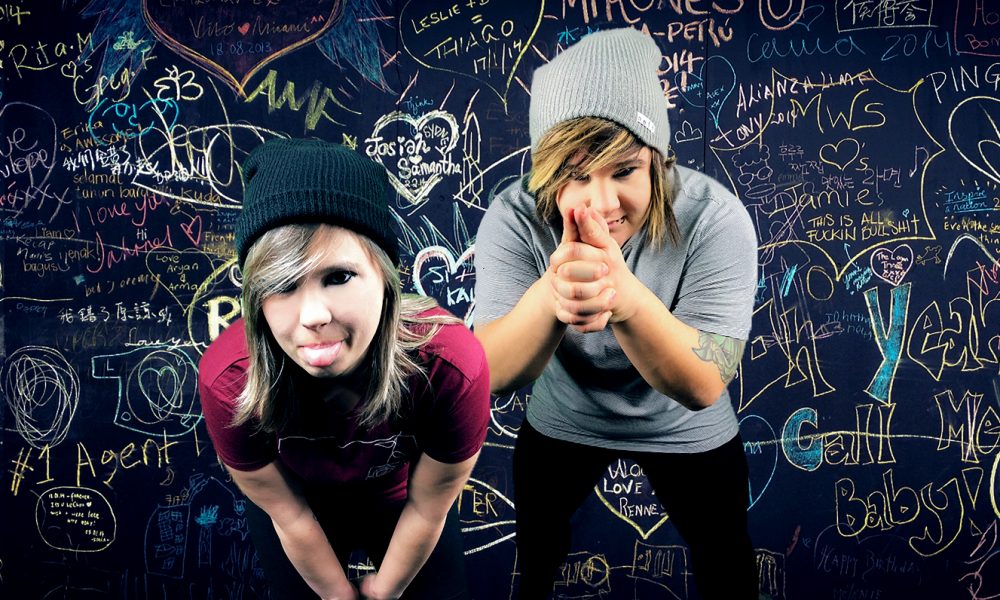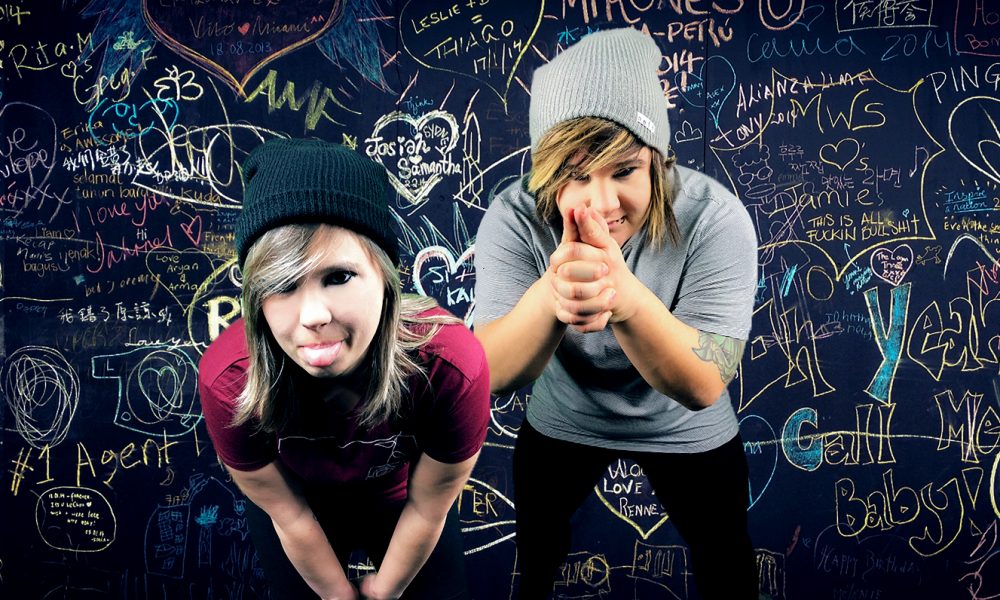 Today we'd like to introduce you to No/Hugs. Them and their team share their story with us below.
Before we jump into specific questions , let us give you some details about No/Hugs and their story.
I'm going to be honest with you. No/Hugs is an unconventional band. They don't look how you think they would. They don't sound how you think they should. But neither did David Bowie or Lady Gaga and that's what made their journey so addicting to follow. So let's talk about just that. What makes this band so damn good and what turned our heads around when it comes to their music:
1.) Narcie, this incredible front woman with a voice so huge and energy so massive that can blast straight into your soul.
2.) A strong and non-apologetic message in who they are and what they stand for. Social media flooding with kindness and acceptance.
Three national tours later, 2018 found No/Hugs at the Vans Warped Tour after an invitation to play was directly extended by the man who brought so many pop/punk legends in our life, Kevin Lyman.
In 2019, the band completed its first international tour after being invited to open for Greek Rock Legend Vasilis Papakonstantinou in Nicosia, Cyprus. The band was extremely surprised to find out that every show on their summer tour had sold-out with their highest draw pulling 80,000 heads to see their set.
Their tour ended next to Lupe Fiasco and the birth of their single In/Tension whose eccentric message and the vibe is what earned the band this feature. The band surely has an asset of a team in both Narcie and Kat as their dedication to their craft has created a very colorful band with a message that will soon inspire the world to follow.
Talk to us about your overall journey. Has it been smooth or were there some struggles along the way?
N: I am going to try my best to not give a super vague answer to this question. Each band has its path in the music industry. As with anything in life, there's no such thing as a smooth road whatsoever. Instead of sobbing over everything that gave us a hard time, I want to focus on giving a piece of advice to anyone who might be reading this and wants to start a band or is debating whether they should keep going.
Everything happens for a reason and most things are unavoidable. Just like going on an adventure, before you get to your final destination there will be dragons to slay. People in this industry are expecting you to be an expert web designer, videographer, video editor, photo producer, photo editor, marketer, and P.R expert, as well as your manager. If you do not draw at a venue, you may NOT get a second chance at playing. It's somehow inconceivable that on-top of everything you are also not an expert promoter when you're first starting.
Most bands have no income and make no money because of an ancient venue/promoter system that no longer works or makes any sense. So understand that your hours of practice, expensive gear and musical education do not matter to most venue owners and promoters as they are expecting you to pay some god damn made up dues.
To add a cherry on top of the cake you will have to hire and fire many best friends, deal with so many band members lack of practice and dedication and to paint the picture a little clearer – you are still expected to perform better than and compete with signed bands; which is impossible when you consider their label connections and monetary investment.
So with that being said – everything above is something ALL bands have to figure out and work through themselves. There is NO right answer and no advice anyone can give you to solve a situation that you won't have to live through yourself.
Cherish EVERY moment. EVERY single person that comes out to see you and think TWICE about acting like a rockstar. Show up on time. Be polite. Be kind and generous. Help other bands in your scene. Do not enable promoters to step over you. Do not be afraid to burn bridges with scams in the industry and do not be afraid to talk about it. Do not tolerate abuse and know that not everybody that smiles at you is your friend. Be kind and write honest music.
No/Hugs – what should we know? What do you guys do best? What sets you apart from the competition?
N: We're known for our live energy and intense experience.
K: But in reality what we're known for is Narci's voice.
N: Wow.
K: I'm just joking. I believe that what stands out about No/Hugs is the fact that our music doesn't quite sound like anyone else, yet has a sense of something familiar. We don't beat around the bush with our lyrics and we bring a mean show on stage.
N: What we're most proud of is the incredible family of people from ALL OVER THE WORLD that we have accomplished in the building. Beautiful people with good hearts. I can vouch for most of our followers – if they didn't get what we were about they wouldn't be following us. Part of our message is about holding onto what's good in the world and making it shine brighter by not giving in to your darkness.
Our N/H/F is very precious to us, and we are so grateful to have the fans that we have and see it increase day by day. It is wonderful to know someone is there online waiting for you every-time you go live when you get those messages asking for your next song, waiting for the next update. We love you all. And we want you to know that.
What is "success" or "successful" for you?
K+N: Success for No/Hugs is how hard we're smiling when we listen to our music and how proud we feel every time we step off the stage.
Success is our N/H/F. Success is playing shows that are full of energy and people. Success is the recognition we receive and have received from industry pioneers and legends. Going to bed feeling like you did something good. That's a success.
Contact Info:
Suggest a story:VoyageLA is built on recommendations from the community; it's how we uncover hidden gems, so if you or someone you know deserves recognition please let us know here.