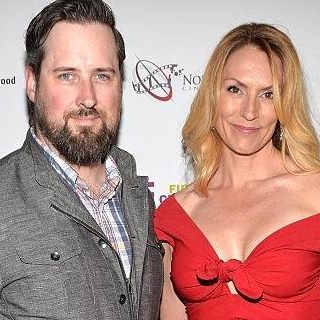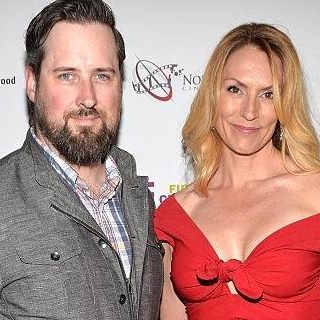 Today we'd like to introduce you to Nancy Sexton.
Nancy, please share your story with us. How did you get to where you are today?
My husband, Tim and I had wanted to start a business for a while and we had even flushed out several ideas, but once we looked deeper into them, they just weren't the right fit. And for myself, I was looking for something new to do in my life. I was a personal trainer for a long time and a writer, but I wanted something new, something creative that would build us a future. We are big believers in universal energy and the law of attraction. I told Tim that the universe was going to bring me something amazing and when it did, we would both know right away that we should do it.
On Aug. 10th of 2015, I got an email recommending a co-working space on the west side and a light bulb went off. With a few minutes and a few web searches, I found out NOHO didn't have any co-working, I also found out that co-working was hot and it was only getting hotter. Then, the name came to me, The Muse Rooms.
I called Tim so excited, he was at work, but I couldn't wait. He heard the idea and said, we had to do it, this was what we had been waiting for. Within the week, I had finished the business plan and had a vision for the space, and by Oct. 1st, when we moved in, we only had secured a third of the financing, but we weren't turning back. Come hell or high-water we were going to open.
Oct. was full of 20 hour work days, energy drinks and Advil. Poor Tim was still working his day job and then coming to the space to help me. It was crazy, fun and exhausting. Thank the universe for Habitat for Humanity Restore and Craigslist! We opened The Muse Rooms NOHO Nov. 1st, 2015, I still don't know how we did it, but we did and it's awesome!
Our design married my work style and Tim's style. He likes a desk, I like couches and lounging, so we combined the two. Tim designed the logo and I pieced together the space. We wanted an eclectic, comfortable feel with color, natural light and plants. We hate white walls and super sleek spaces, they can be boring and really cliché. We wanted warm, friendly, I can wear pajamas if I want, kind of space.
We also wanted art and inspiration where ever you look in our space. I found a gifted muralist named Kiptoe on YouTube, tracked him down and hired him. Kiptoe is so fucking great, and talented. His work really captures our vibe and energy. And lucky for us, our dear friend and amazing artist, Melanie Florio also contributed her work to our space. You can also find photography by Tim hanging all throughout, as well as other work from artists we love.
And you won't find any attitude in our space, we are so over the whole, trying to be cool, shit. Our goal is to make our membership as productive as possible, to give them more time to do other things. We listen to our membership and adapt to what they need. We love what we've created, but it wouldn't be as great, if our membership couldn't utilize it. So we listen and change according the needs of our membership. I think this is what makes us unique and special.
Cut To: July, 2016. While on a trip to San Diego, we visited a couple co-working spaces and found out that they were opening up in Pasadena. We had talked about a second location in Burbank, right off the 134, but this really put a fire under our asses to open sooner, much sooner than we anticipated.
Another whirlwind of planning, pulling together money, and finding a location and long hours consumed us. We were thrilled to find this really badass space in Burbank, exactly where we wanted. NOHO had been our proving ground, but Burbank would be our flagship. The Muse Rooms Burbank opened on November, 22nd. 2016.
I love the late 1800's, it was so full of rich culture and innovation, so this time around, every piece reflects that era in history. From the Owl Saloon (literally from the late 1800s) to the chaise lounge that looks like it came out of a brothel, or the 52ft by 7 ft. high Asian influenced dragon that Kiptoe painted in our Quiet Room.
The Muse Rooms Burbank also has two kitchen areas, loads of talking areas and a beautiful sunny courtyard as well as a boardroom and private offices.
Each of our locations offer free secure Wi-Fi, free coffee, tea, snacks and a full bar. As well as free printing, 3 free guest passes, mixers, street parking and use of a boardroom. Our members can also opt for a dual access membership as well.
The Muse Rooms NOHO offers several plans as well as 24/7 access and is an open seating floor plan and private offices.
The Muse Rooms Burbank also offers several plans as well as 6am-11:30pm access, has dedicated desks and private offices.
Overall, has it been relatively smooth? If not, what were some of the struggles along the way?
The biggest struggle for us at The Muse Rooms NOHO was finances. We only had a third of our budget, but we just dove in and made it work. Then, as our membership grew, we continued to make changes to our space. But, NOHO was nothing like Burbank. Burbank was a beast of a project and still is.
The Muse Rooms Burbank, was all us, no investors, just us and since we do almost all the work in The Muse Rooms ourselves, everything becomes a challenge 🙂
Each location has taught Tim and I a new skill. I grew up working on a farm, so I am a bit handy, but now, I can lay cement, paint like a mofo, rehab just about any kind of furniture, hang wallpaper, lay tile and patch drywall. And Tim, well he's already amazing, but he too learned how to lay flooring, carpet, do baseboards, and apply window film and more.
Opening a new business is just stressful, it's amazing, but wow it can really wreak havoc. Feb. of 2016, I was in the hospital for 4 days with acute pancreatitis. I laugh about it now, but at the time, it really sucked. I'll be really honest though, if I had to suffer from that every year to open another location of The Muse Rooms, I'd do it. I absolutely love what we have created.
Please tell us about The Muse Rooms.
The Muse Rooms is an affordable co-working space that offers hot desk, dedicated desk space and private offices to its membership in a creative, inspiring environment. We offer a space that is more about open seating than private offices. What we specialize in is our inspiring environment and affordability. Some call us an adult coffee shop, I say we are the non-judgmental workspace. Come as you are and do what you do.
What I'm most proud of is that we didn't try and duplicate what others are doing with their spaces. We did what we wanted and now adapt to what our membership wants. I love that and they do too.
I think what sets apart from other spaces is our heart and love for what we do. We have literally built our spaces with our own hands and with our own design. Everyday that I create in The Muse Rooms, is a good day.
If you had to go back in time and start over, would you have done anything differently?
Ok, wow, if I had to start over, I would have probably used cocaine! Ha. Just kidding of course, um I would have gotten in better physical shape, so that I could move easier through the day. Manual labor is no joke. Seriously. But I think I should have spoken to some builders to know what to address first in our build out. I could have saved us a lot of time if we have been better prepared.
Pricing:
Joining fee $75
Monthly Membership 8am-6pm $180/NOHO, $200/Burbank, (7 days a wk)
Monthly Membership 24/7 $230 (NOHO Only)
Monthly Membership 6am-11:30pm $230 (Burbank Only) (7 days a wk)
Other Memberships range from $130-$200 and include, Nights, Nights and Weekends or Weekends.
Dedicated Desks $400-$450, (Burbank Only) all day access, 7 days a week.
Private Offices, ranging from $650-$2000
Boardroom Rentals for members $15/hr, Non-members $45/hr
Contact Info:
Address: The Muse Rooms NOHO
4942 Vineland Ave 2 & 3
North Hollywood, CA
91601
The Muse Rooms Burbank
826 South Victory Blvd.
Burbank, CA
91502
Website: www.themuserooms.com
Phone: 8188234717
Email: info@themuserooms.com
Instagram: @themuserooms
Facebook: The Muse Rooms
Twitter: @themuserooms
Yelp: The Muse Rooms, The Muse Rooms Burbank