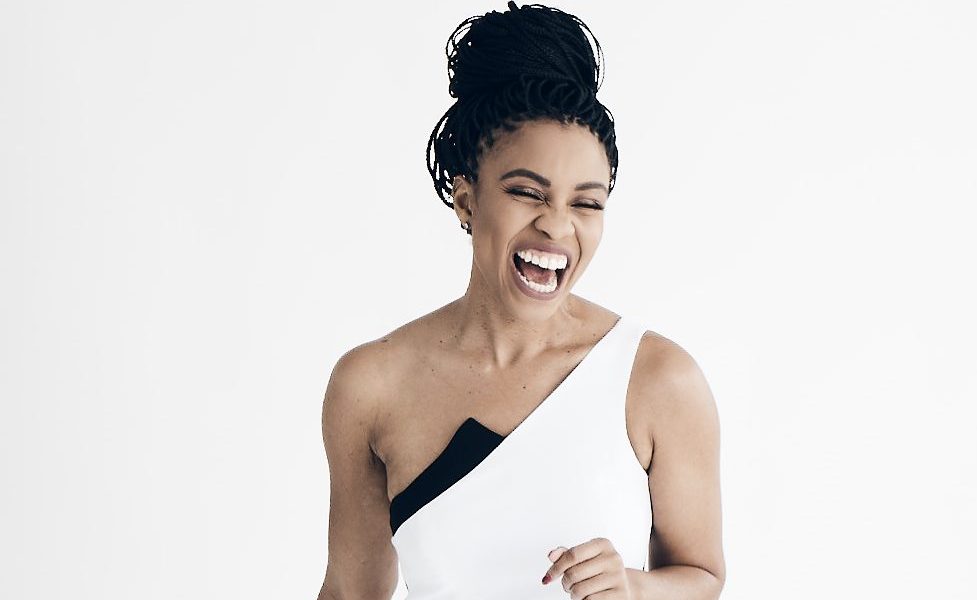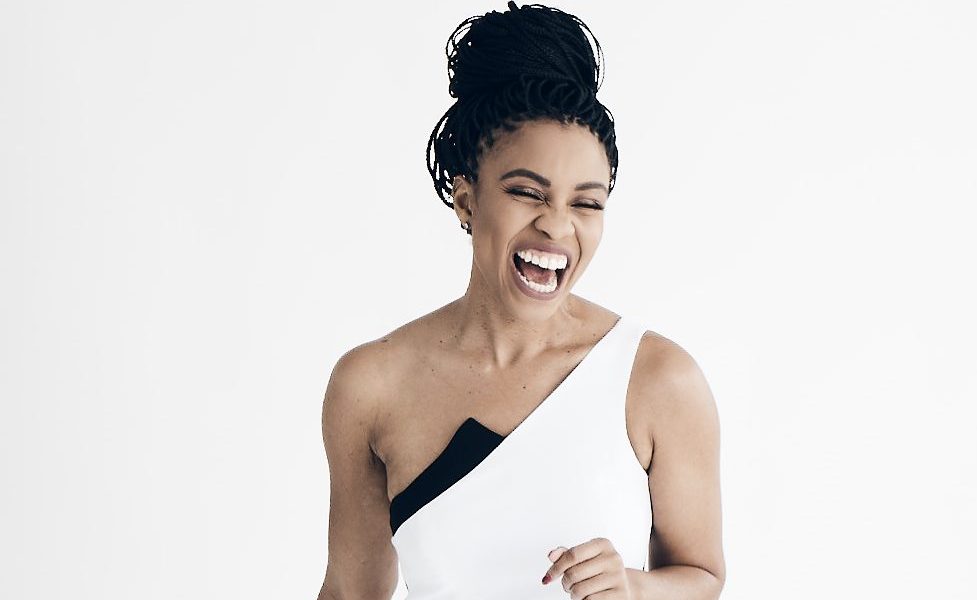 Today we'd like to introduce you to Nakea Tyson.
Nakea, can you briefly walk us through your story – how you started and how you got to where you are today.
I'm originally from Prince George's County, specifically, Clinton, MD. I grew up in a very multicultural community and found the Washington D.C. Metropolitan area provided me a diverse and impactful childhood. My father, who served as a Sergeant in the U.S. Army, was very strict on my sister and me and always told us, "surround yourself with positive people and you will have positive outcomes." I would like to believe it was that saying that guided me throughout my journey of this thing called life.
I believe the most pivotal year of my story was in 2010 when my mother stumbled upon this program called The Posse Foundation. The Posse Foundation carefully selects and trains, a small, diverse group of talented students—a Posse—to serve as a catalyst for individual and community development at liberal arts universities and college campuses. I was selected out of thousands of students to attend Bucknell University with 11 other members of my Posse on a full-ride scholarship. Those four years of my life were the most eye-opening and challenging, which lead me to some of my life-long friendships and early career pathway into broadcast media. I was able to secure internships and full-time job opportunities at companies such as Discovery Communications Inc., Edelman, and Oxygen Network.
During my time in the media industry, I've been able to work on various aspects of the business from Social Media Management, Account Management and now Brand Partnership at Complex Networks. At Complex Networks, I manage all aspects of the production of custom marketing programs for top-tier brands such as adidas and Google; and serve as the lead that collaborates with key internal stakeholders and clients to produce noteworthy campaigns across Complex Networks properties.
While my professional career was on an upward momentum, I found that I was struggling to find inner peace and balance with my pursuits of happiness. From health scares to cycles of unhealthy relationships, I was on a self-love journey to rediscover who I am. I knew that my old habits weren't going to provide new results in my life. So, I took time to do some self-development in areas that I intentionally avoided. I was afraid of revealing some truths about myself that I didn't want to face head-on. But, I knew that living in fear kept me complacent and blinded to my self-worth. Once, I was able to do the work in myself, I wanted to share that gift of self-love by inspiring others around me.
I love to talk and have an ability to provide a space for others to open up to me, so I knew that using audio was the right platform for me to launch The FearlessKea Podcast. My goal in creating the podcast was to inspire others to be bold, fearless and authentic through the unpacking of my featured guest's deepest fears. I've found that there are so many people who are navigating the process of overcoming their deepest fears, that it weighs us down mentally, spiritually, and emotionally. What if we had a platform to say those fears out loud? What if we had a platform to verbalize what our pursuits of happiness look like to us? Hence, the inspiration behind The FearlessKea Podcast.
At the end of 2019, my podcast had over 45 guests, 26.4K plays and three sponsored episodes. As I embark on this new year, the new decade, I want to re-engage listeners with a new roster of featured guests through both audio and video elements, as well as, my first live show. You can subscribe and listen to my podcast on Spotify, Soundcloud, and Apple Podcasts. New episodes to come soon!
Has it been a smooth road?
No journey traveled is every smooth. I've experienced many roadblocks and detours in my pursuit of happiness.
In 2017, I discovered a 10cm uterine fibroid on my uterus. By definition, Uterine Fibroids are benign smooth muscle tumors of the uterus that cause heavy and painful periods, lower back pain, and difficulties with fertility. At the time, I was a single, 27 yr old that was afraid, worried, and about go on short-term disability leave for a major surgery. The doctor tells you with a laparoscopic myomectomy, there is a possibility you may not be able to have children, and that if you can, you should try to have children immediately while the uterine fibroids are all removed from the uterus. Again, I was not in a serious relationship and also never thought of the idea of not being able to have children.
This was an emotional and dark time for me because I was torn between taking care of my body at the expense of not being able to carry a future little human body of my own. Through the support of God and my loved ones, I was able to get through a 5-hour surgery, recovery in 3 weeks, and find out the good news that I would be able to have children via C-section. I would never be able to have a natural birth, but at least I could have children. I think this entire experience is what catapulted me in creating The FearlessKea Podcast.
After my surgery, I realized that I can't take my mind, body or spirit for granted. As my body was recovering, I took the time to define what a healthy and happy life looks like to me. I realized that I was miserable at that point in my life and it had led me to treat myself like crap. My job at the time was a toxic environment and I had attracted a lot of toxic people in my life. Again, going back to my father's saying, "if you surround yourself with positive people, you'll have positive outcomes." Somehow, I had gotten off assignment in my life both personally and professionally. I promised myself I would live fearlessly moving forward and have never looked back.
Don't get me wrong, I still have struggles but I make it a priority to treat myself with kindness, care, and honesty.
Please tell us about The FearlessKea Podcast.
I am the host of The FearlessKea Podcast, a podcast that explores the complexities of fear and the pursuit of happiness. Each season, I interview various people of different career paths to explore their personal and professional stories of fear, faith, and the drive it takes to be successful. I record and edit each episode solely, as well as, develop social and episodic copy for the launch of a new episode.
At this point in my life, I believe my podcast precedes me more than my occupation. While my current occupation at Complex Networks has allowed me to make a major impact on the culture through strategic brand partnerships, I know that my legacy will be contingent upon the work I do outside of my job.
I am proud of the platform that I have built with The FearlessKea Podcast over the past two years and pray that I never forget why I started it in the first place. It wasn't for the accolades or popularity, it was to share the stories that so many of us need to hear and know that we are not alone in this journey to live a life free from fear.
What sets me apart from others is my ability to listen, relate, and connect with others authentically and genuinely. I'm not afraid to ask the questions that people are afraid to answer out loud. I also know that it requires trust from each person that I asked to join my podcast to make sure I share their story with integrity. I plan to continue to do that for as long as I am fulfilled in the work that God has called me to do.
How do you think the industry will change over the next decade?
The podcast industry will continue to expand via storytelling and niche content verticals. Podcasts will become a launching pad to new television series and films. There will be areas of opportunity to create more custom branded podcast episodes for advertisers and brands. I also foresee podcasts being used to drive more in-real-life experiences through experiential and brand event activations.
Contact Info:
Website: thefearlesskeapodcast.com
Email: thefearlesskeapodcast@gmail.com
Instagram: @fearlesskeapod
Twitter: @fearlesskeapod
Image Credit:
Photographer for images with the black and white suit: @ShayanHathaway; Photographer for Podcast Creative Art: @mark.c
Suggest a story: VoyageLA is built on recommendations from the community; it's how we uncover hidden gems, so if you or someone you know deserves recognition please let us know here.