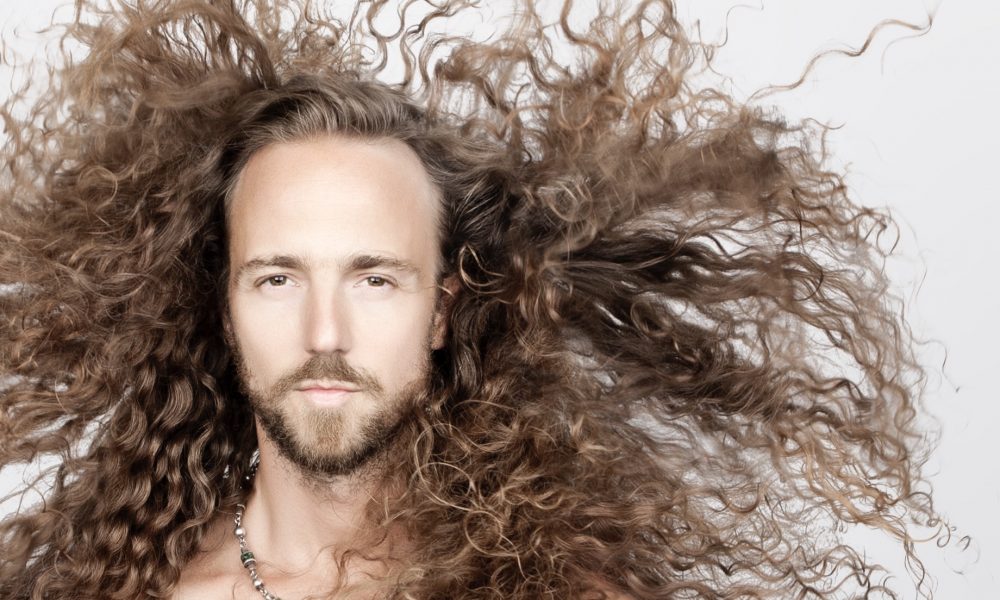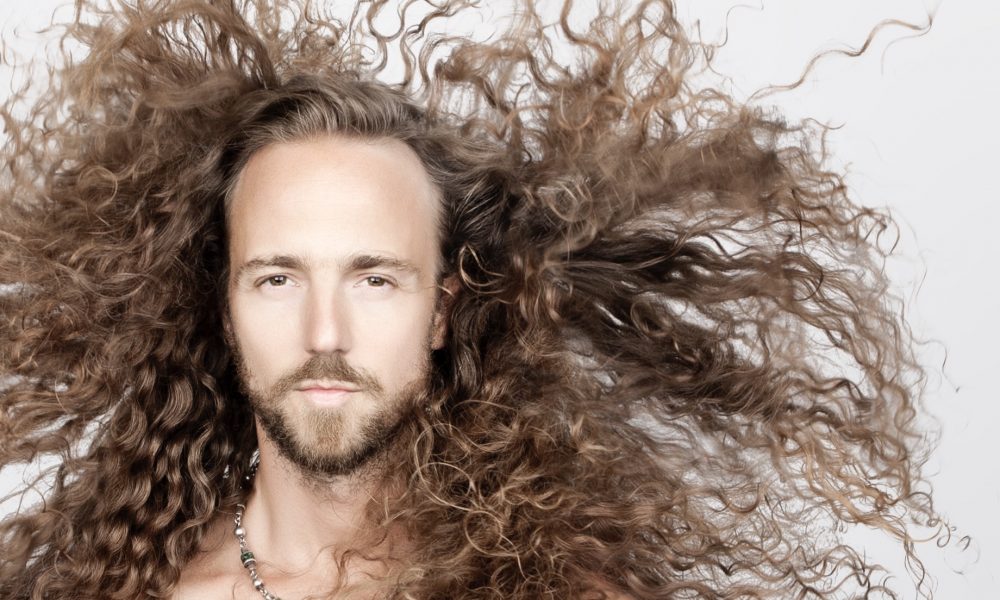 Today we'd like to introduce you to Nacho Arimany.
Nacho, let's start with your story. We'd love to hear how you got started and how the journey has been so far.
I was born in Madrid, Spain, and one of my first memories I have was asking for a piano when I was six years old. Probably because I always saw an old piano at my grandmother's house, and I was deeply connected with my grand aunt, María de Pablos, who was the first woman in Spain's history to become an orchestra conductor. By age seven, I was already combining my classical piano studies with performing as soloist singer in operas, choir and symphonic pieces leading me to share stage with soprano diva Monserrat Caballé at the Spanish National Auditorium. I was 13 years old.
I was constantly under great pressure and responsibility and was able to handle it at such young age, but somehow I knew something was missing in that constant mindset of having to be perfect on stage, with no joy during rehearsals and orchestra settings. So even with a promising musical career ahead of me, I quit performing.
At 15, while traveling Europe, I came upon an African Drum circle in the streets of Paris. I was absolutely mesmerized by the sound of the drums and even more so by the joy and energy emanating around me, listening. The love of the music and the smiles were intoxicating. Music had never felt "fun" to me until then. It was then I really felt how just playing the drum could connect and empower people so deeply.
As soon as I came back to Spain, I started studying North African and Middle Eastern percussion with a Sufi master. I was so passionate by the traditional music genre that I also studied Afro-Cuban percussion. I continued searching for more and went to Turkey and Senegal for several months looking for inspiration. My time in Senegal changed my entire perspective on what drumming and melody mean in ancient cultures. I discovered that music is a tool for giving strength to the community. The drums ignite the dance as catharsis and the voice is the prayer and the connection to Source.
I was five years into my journey with percussion studying all the different traditions of the world until I finally got in touch with the traditional music of my own land, Flamenco! The complexity of the rhythms and the language shared by the dancer's singers and guitar players was so attractive to me that I decided to dive completely into it. I started playing for flamenco dance classes and exposed myself to as many flamenco experiences I could include taking flamenco dance lessons so I can really feel and understand the language. I quit the 2 degrees I was studying at the same time at University (Pedagogy and Philosophy), and the job I had as social worker with juveniles in detention to devote everything, absolutely everything to Flamenco. After two years I got my first contract to go on and international tour with a flamenco dance company as percussionist, over the next few years, I became one of the most sought after flamenco percussionist, getting to perform with the stars and celebrities of the Flamenco scene, choreographers, guitarists and dancers, touring around the world for 15 years.
During one of the tours in Mexico in 2005, something happened…after a performance at the national theatre in Mexico City, I was approached by our lightning designer, Victor Zapatero, and he told me "you know Nacho, is not the hot superstar dancer that is bringing the energy on the stage, you from behind with your instruments, you are shifting the whole electromagnetic field of the theatre''. I had no idea what he was talking about. It was like if he was talking to me in Chinese. Once again, my whole focus was to be as precise with my playing so I can best support the music and the dance. That's what a percussionist does; always in service to create a strong foundation to singers, guitarist and dancers so they can shine and fly in their performance. But somehow this wise man, saw something in me that nobody was seeing, neither me. He told me that I should meet two shamans, and he soon introduced me to them along with Pre-Hispanic music expert Jorge Reyes. Meeting all of them, playing for them changed my life. They taught me about Mayan ancestral wisdom, Pre-Hispanic cosmology, and the power of sound to heal. All of this did awoke something that I had inside of me and was waiting to be activated. That was the moment I decided to devote my life to Sound as Healing, and my life and artistry took a completely different direction.
At the same time, I was still super active in the Flamenco scene touring constantly around the world. I got to spend some time in New York after my US tours with Flamenco dance companies. In NYC, I met Spanish jazz saxophonist Javier Vercher. This was the other experience that changed my life. Javier kindly pushed me into the world of free improvisation. I used to play very complicated flamenco arrangements and compositions that truly helped me develop world-class percussion and rhythmic skills, but there was not so much space for freedom and creativity in my playing, so the idea of been able to play completely free, with no arrangements, and more so, to jump into the empty space of creation in the moment, it was fascinating for me and scary at the same time. But when you are surrounded by trust and love, that empty and uncertain space becomes a space of freedom and ecstatic flight. As space of full expression of your soul. Jumping in with Javier and musicians like Lionel Loueke who at that moment was playing with Sting and Herbie Hancock, it was heart-opening and blew up my skills. I was doing concerts mostly improvised and also based on the music that I was starting to write on piano and guitar did also change my life. It was the support and love of these musicians and the city of New York that gave me wings.
Soon Spain was way too small for all my dreams and aspirations and after the release of my debut album "Silence-Light", a Flamenco-Jazz album infused with ancestral sounds that got into the 2007 Top 10 Jazz albums by All About Jazz Magazine. It was sadly clear that I had no more space for me to grow in Spain. In two years and with the best international reviews of the album, I got booked just two concerts, and I didn't want to continue playing as a sideman percussionist for dance companies anymore to be able to pay my bills… My commitment was composing and to keep diving in sound as healing tool. In 2008, I took leap of faith and decided to move permanently to New York to start a new life in full devotion to sound and music composition, where I can feel more understood, supported and appreciated. And it was absolutely the right move. I landed in New York on December 2008 by saying "I want to do Music for Healing" and it came to fruition. By the end of 2009, I had already completed a 9-month master training in psychoacoustics and different modalities of Sound Healing. I started working with kids with autism at a Pediatric clinic in New Jersey using rhythm and the elemental sounds of my instruments to promote self-regulation and communication skills on the kids, I got approached by the company Advanced Brain Technologies to compose and produced nine albums of rhythmic and sound frequency stimulation scientifically based music to enhance brain function (for autism, ADD and brain damage treatment among other conditions)
I sign with Advanced Brain Technologies a two years contract, and I was achieving my dream of fully devoting my life to music composition, sound therapy and healing with one of the cutting edge companies with more expertise in scientific sound for transformation. At the same time, I was also starting my private sound healing practice with clients in Brooklyn and founded my own company, The Joy of Sound. Those first three years in New York, with intense work with kids with autism at NJ clinic, the training on neuroscience I went through with Advanced Brain technologies, all the teachings I received at New York open Center Sound Music institute from the pioneers of Sound Healing, along with my own private practice, gave me the foundation to position myself at the front of Sound and Neurobiology, and soon I started teaching and giving conferences about the power of sound for transformation.
The sound therapy program I composed and produced for Advanced Brain Technologies (9 ALBUMS) was launched in 2014 at Rockefeller University during the Science and Art series with a panel discussion with neuroscientists. The program called "inTime" is now distributed in 35 countries treating kids with autism, ADD, ADHD, sensory processing disorders, brain damage and adults with anxiety, depression and Alzheimer's is one of the biggest achievements of my life that had led me to be invited to join neurologists, clinics, and universities around the world to talk about sound and rhythm for brain health. During all this time in NYC, I was also able to keep up with my artistic life performing with my Jazz Quartet and creating multimedia immersive concerts with awarded video artist Laia Cabrera. I also got to record vocals for movie soundtracks with Macedonian composer Duke Bojadziev, which gave me great inspiration. But In 2015 and after performing as solo singer and percussionist at Carnegie Hall with the Macedonian Philharmonics, I decided to move to Los Angeles to start a new chapter of my life, as I felt my New York City chapter was over. It was the time, once again, for wider horizons for my life.
Once in Los Angeles, I settled in Topanga Canyon., I started this new chapter by teaming up with award-winning psychiatrist Dr. Omid Naim. While I offered my expertise in sound for trauma treatments, he and I were giving talks at UCLA. My Sound Journeys concerts started to get popular and soon my private practice focused now in trauma release and the unlocking of the authentic voice started to get great momentum, with an actual fully booked schedule. On top of that, I was able to find great artists and musicians to keep collaborating with, getting to perform at Dolby Theatre with former new age Grammy winner Hamid Saeidi and been invited to perform as guest artist at 2017 Latin Grammy awards. Living now in Los Angeles, immersed in nature and with great balance between the artistry of musical creations and my sound healing practice in service to growth and transformation of individuals, is giving me great joy and fulfillment. I could not ever imagine a better journey for me…I'm still in awe of it all, grateful and fully open to what the future will bring to me.
We're always bombarded by how great it is to pursue your passion, etc – but we've spoken with enough people to know that it's not always easy. Overall, would you say things have been easy for you?
It was not an easy path at all. I did have to overcome two main challenges.
My first major struggle was that rhythm never came easy for me. I was always the slowest student to learn a rhythmic pattern, very clumsy with technique and my friends used to say that it was unbearable to hear me practicing. Even at my early years as a professional percussionist, I made lots of mistakes on stage due to my insecurity. It was an awful feeling, and I was always beating myself up for it. But I overcome it all with devotion and hrs of practice. I probably spent three times more practicing than any of my fellow professional percussionists, some times up to 10hrs a day. Thats how I became strong and confident in my playing
My second major struggle was that of being in a family of intellectuals. I am the son of a Neurologist and a Physicist; born in an academic environment that understands success in life by degrees… and a steady income. I choose music… abandoning university and my scholarship to complete my Pedagogy and Philosophy studies in Europe, to become a professional Flamenco percussionist. This was not supported at all by my family. My father even said to me one day, "Honestly son, do you see yourself being 50 years old, beating a wooden box with your hands?" I remember answering, "The only thing I know is that I have to be doing this. This is my passion and it will lead me to the right place." It was never expected for me that one day I would end up playing both as a singer and as a percussionist soloist at Carnegie Hall or being featured as guest artist to play the Latin Grammy Awards.
But what I had no idea at all was that devoting my life to traditional music, playing percussion on a wooden box for flamenco companies will give me the strongest foundation I will ever imagine. And that this path will lead me to create sound therapy programs based in rhythm and neuroscientific principles to treat autism, ADD, Alzheimer's, depression and brain damage.
I became an expert on how rhythm affects our neurobiology, so I can use music as medicine to enhance peak performance of the brain and promote transformation and healing.
I took over 20 years for this cycle to be accomplished. To be invited at prestigious universities and neuroscience centers around the globe, to talk and demonstrate the power of sound for brain health and transformation. To support in my daily practice with clients, the personal development, and the treatment of severe anxiety conditions, trauma and addictions with Sound and Rhythm. With great honor and pride of my own roots and my own family lineage, I am now using my father's neurophysiology books to teach my students about sound and neurobiology. It all became full circle.
The only thing that happened since that day my father told me that, is that I never stopped in my daily devotion to sound, I never stopped practicing, never stop studying what I felt I needed to learn at a specific time. What has changed is the perspective in all those that did not trusted in me when I achieved things that were impossible for them to imagine for themselves and for me. I am still the same one… persisting and devoted to what I always loved: Music and seen people transform. Now people see me playing or talking about Sound and they say, "You are a master, and so talented". The only talent I believe in and the only talent I have is the courage to persist in what I love no matter what people say. There is absolutely no mystery for mastery, it is just full commitment, devotion and consistency over the years to the craft you decided to develop. That craft that makes your heart pulsate strong with excitement and wonder every time you do it.
So, as you know, we're impressed with The Arimany Method – tell our readers more, for example what you're most proud of and what sets you apart from others.
I am a bridge between ancient music traditions and neuroscience blended with neurotechnology as medicine for human and community development. I harness the power of elemental sounds and rhythms to bring us back into health, source of creation, our own empowerment, deep flow and connection.
Over the past 15 years, I've been in the field of sound for transformation. Immersed in shamanic practices, and getting deep into neuroscience developing sound frequency rhythmic neurotechnology programs. I've realized that the most powerful healing and transformative sound in the world is the human voice.
The Arimany Method is a movement, breath and vocal technique that helps to create specific architecture in the brain to promote peak performance, fast learning, neuroplasticity, and the release of the true natural voice-based in the properties of the Golden Ratio (Nature's rhythmic pattern of harmonic growth, also present in sacred geometry and Architecture. Intrinsic to our DNA spiral patterning too) Changes in matter, consciousness and in the electromagnetic field of the body happens while using this pattern with movements and vocal exercises. Getting in sync with the harmonic pattern of growth and evolution is the ultimate goal of the method and all my work. Brain and body entrainment through Rhythm and Sound is the key for the holistic transformation that I intend to promote. The method basically incorporates all my knowledge and experience with rhythm and sound. All my years of learning rhythm and all my years of applying sound for brain development and human potential. This is why The Arimany Method is basically the only tool I use in my daily practice with clients that wants to find and connect with their authentic voice, that wants to get out from anxiety, that are dealing with addictions or depression, or that wants to get into flow states and the best version of themselves in full alignment with their purpose.
During the past year also, most of my sessions with clients has been focused in releasing trauma that includes: Sex abuse, domestic violence, childhood trauma and other conditions. I have discovered that what is in the way from living from your authenticity and your full potential and purpose is an unprocessed trauma. Not haven't felt save at an early age, losing the sense of security and trust in your environment and in yourself. That leads to the development of an identity created to survive and endure pain, but not to thrive and be inflow. Most of the people are trying to achieve success from that identity and some of them achieved it. But they achieved it under a lot of pressure and under society standards of success based in money and social status, and they came to me feeling depressed and lost in their life, with no sense of purpose. Connecting and releasing your authentic voice helps to realign again with your purpose and full embodied empowerment. This work is what now I am most excited about, as I am seen life's changing and transforming very fast. I'm witnessing beautiful and powerful processes even during the online sessions I'm doing now globally via zoom. On another avenue, I am also balancing this therapeutic and coaching work through The Arimany Method, with my artistic life, keeping on composing music for neuro-training and vibroacoustic companies focused in health and wellness, as well as writing music with international artists. That keeps me inspired in my music creation.
Live Concerts and sound journeys, had been now paused due to the global situation we are all experiencing, which somehow, it's been good for me as for the past two years, I spent most of my year on Tour, traveling non stop giving concerts, talks and workshops. Feels good to be steady for a while and taking time for my own studies and process, connecting deeply with the natural environment I live in, here in Topanga Canyon. I can focus now in my treatment and coaching sessions in person and online, so I can offer consistency in my delivery, which is very important and gratifying for me.
Also, I just launched an Online Sound Healing Training and is keeping me very busy, focused and motivated, as now Sound Healing has become very popular and there is need for good training and proper education. Because of the explosion of Sound Baths and "Sound Healers" that is happening, I felt the responsibility to put out a training that can give in-depth information and tools about it, so people can learn the basic concepts and principles about sound, and why sound is a such powerful transformative agent. Sound Healing is a craft and a discipline that entitles much more than having a collection of singing bowls and gongs, and playing them while people lie down on the floor.
As ancient as Sound is, it has so many layers to learn, there are so many modalities, different traditions, and more important, there are basic neurobiological elements and principles, that I think, a sound practitioner have to know before she or he delivers a sound bath or any kind of sound treatment. That's why I feel I am offering a very different perspective about sound. There is a bridge between the wisdom of ancient traditions and neuroscience. There is a link between sound, geometry and mathematics. There is a link between sound and architecture. And guess what, that link is You, it is within you, right there in your amazing brain and in your body as both respond to sound and vibration by default. Because everything in life pulsates and vibrates. Learning about sound is learning about life… and the learning never ends, it goes deeper and deeper.
We owe to Sound and vibrational healing modalities the respect that they deserve so these practices can be safe and well delivered, and the message of the healing powers of sound be knowledgeable and understandable so it can be trusted by the general public. Because, Yes, Sound is Medicine, and we need to know and explain why. There were people before us, teachers, traditions, scientists, and social leaders, that devote their lives to knowledge and human evolution. They left legacies to study and be inspired by. It's now on us to bring that knowledge forward with a new and actualized model that can serve and help the most of the people possible. This is the path I am in, my mission. I am grateful and honored.
What were you like growing up?
I always loved being in the mountains and loved sports. Soon after I left classical singing, at 13, I joined a ski team and focused on training and sky races. I jumped immediately into sports. I was very hungry for teamwork and play, been with my mates and share adventures in nature. It was a great contrast from the lonely feeling of a solo stage performer. Really needed it and I embraced it fully.
I loved summer camps for the same reason, the feeling of living in community, meeting and learning from people different from you, and enjoying nature, games and human connection in beautiful natural environments.
I did love so much challenges, though (I think I still do) so I guess that's why I put myself again into the pressure of ski racing and competition, but also because I loved so much the sense of speed, body control, strength and precision. I got very deep into mountain biking too.
At the same time, I was a very sensitive kid and teenager deeply touched by the figure of Jesus and very impacted by social injustice. So when I was not in the mountains practicing sports, I was dedicating my free time volunteering in hospices and working with kids with disabilities. During my time at university, I was very involved in social and political movements for human rights, nonviolence, and proper regulation of International Cooperation laws in countries under development. I became one of the University leaders for a national movement defending this cause and almost went to jail for one entire year for practicing social disobedience. That's why I was so interested and went to college to study Pedagogy and Philosophy, so I could better understand human condition and could design social – educational models of intervention that promote global equity and nonviolent conflict resolutions.
Contact Info:

Image Credit:
Mark Mann, Omar Cruz, Pablo Lecroisey, Alexis Adam, Ignacio Hernando, Guillermo Velez
Suggest a story: VoyageLA is built on recommendations from the community; it's how we uncover hidden gems, so if you or someone you know deserves recognition please let us know here.