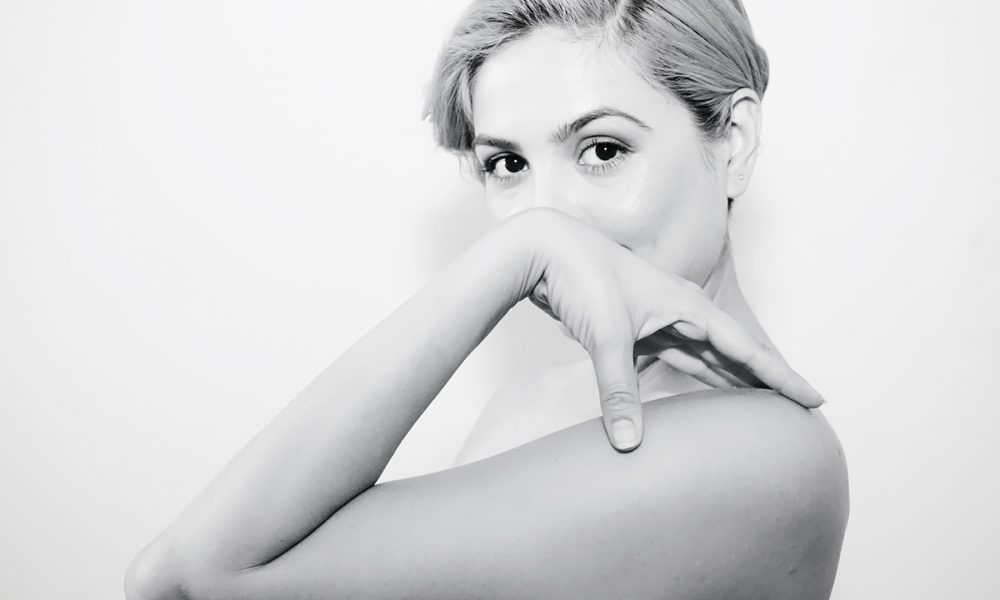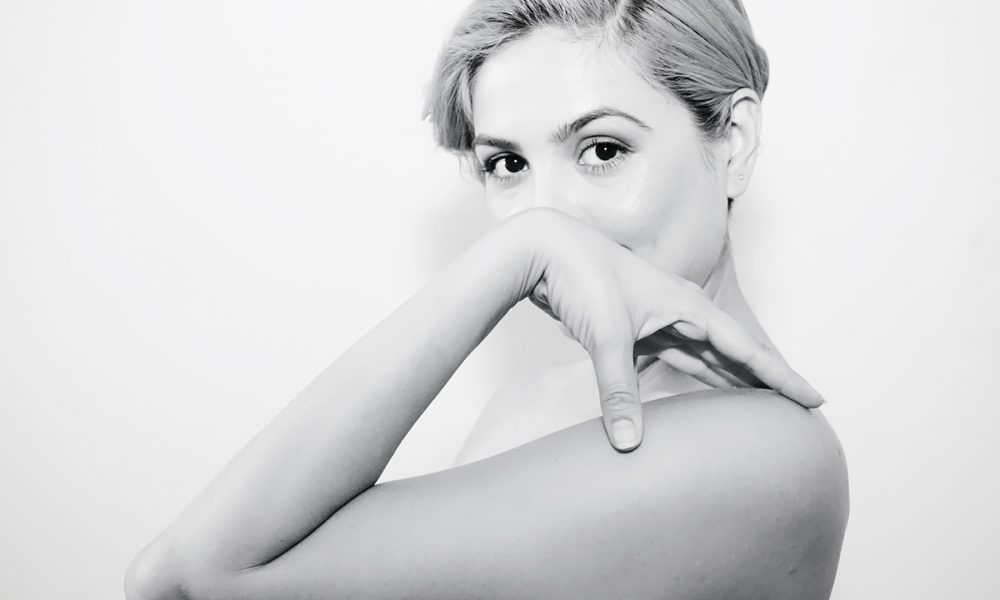 Today we'd like to introduce you to Maritza Navarro.
So, before we jump into specific questions, why don't you give us some details about you and your story.
I think the shortest way to explain how I got here is that I have always been curious. Growing up, my cousins would tease that my favorite word was, "Why?" and I've continued asking that question my whole life. That curiosity fed my desire to interview people behind the camera and it is the force that motivates a lot of my dance work as well.
Today, I am a non-fiction director and producer as well as a movement creator and director. I create work for documentary television and film and I also choreograph everything from film to music videos to live performances.
DANCE BREAK
When I moved to Los Angeles for Journalism school I thought my dancing career was over because it was time to grow up and let my childhood dreams die, at least professionally. But I truly believe that when something is a part of you, you almost magnetize it. During grad school I met some amazing dancers who created the dance collaborative LA Unbound and for the last 12 years I've been creating movement and performing in Los Angeles with them. This dance family has brought me immense opportunity to create dance work in LA. Through this network of people I've found the opportunity to choreograph music videos, film, live performances and choreograph at international festivals. I consider myself lucky to have spent my better years dancing at clubs, performing with amazing artists and fine-tuning my own dance vocabulary over the last decade.
TV
Hot out of grad school I was determined to land a gig on a documentary or series that I admired. I got lucky enough to find myself at Intervention for almost three years and let me tell you… that experience is something I've taken with me into every job I've had moving forward. Whether it's interviewing someone about a sensitive subject, thinking about story, crewing up for a shoot or thinking about crafty for the day – my decisions are always somewhat informed by my experience at Intervention. I still work with and have dear friends from my Intervention family and I'm still seeing the same therapist I found during that show! I'll be forever grateful for that consideration the show gave us.
Since then, I've worked on various shows on different subjects… History, sports, the supernatural, LGBTQ issues, sex, drugs, rock 'n roll… you name it. These days, I'm stoked to focus on mental health, female voices and queer stories – which is where my personal work has been centered – both in TV and in dance.
Has it been a smooth road?
Looking back, the biggest struggle has been faith in myself. I had big dreams for a small-town girl and I was teased a lot because of it. When people tell you negative things enough… you start to believe it. It becomes your reality. It took me a long time to unlearn that narrative and it took even longer to turn that dialogue into a motivating monologue that told me to create things that I believed in. I still get stuck in loops when my anxiety flares up, but I'm practicing and learning every day how powerful it is to tell yourself something different even if you don't believe it at first.
Another obstacle for me has been overcoming imposter syndrome. Imposter syndrome has been a huge obstacle for me when it comes to a lot of my life – whether it's professional: not being in the dance world enough or production-centered enough. My heritage: not being Mexican enough and especially in today's world – not white enough. But the most difficult and heartbreaking thing for my self-worth has been being too femme in a production world where women are taught to fit in with the "boys" in order to get by.
Professionally, it took me a long time to tie my two worlds together in a way that made sense for me. For me it's been disproving the "Jack of all trades, master of none" myth, telling myself I can be a successful hyphenate. A choreographer and a producer. I struggled for years to understand those two halves of myself. As humans, it's our instinct to label and put things in boxes to make us feel safe, but after years of therapy (so LA) I relinquished myself to the gray area and allowed myself to be both. After a while, I realized that both my mediums are inherently about story and using two different mediums to express a narrative – through video and movement. I've finally found a space for myself that makes sense to me and that has been the most empowering thing I could do… create my own label.
Culturally, it's been a wild ride. My name tells you everything you need to know about me (thanks Dad). I have refused to Americanize the pronunciation – not to be contrary for the sake of being contrary, but because that's my fucking name. It's not Meritsa, or Marissa, or Marishka. It's Maritza. Hard r like a D and itza like pizza. The true pronunciation when I greet someone took me a long time to own because of the response I get initially, if I pronounce it correctly. It wasn't until I really started feeling good about myself that I put my foot down about who I am, what I was born into – grateful for the family who created me, who moved here from Mexico and who give me all the beautiful and musical things about me. The struggle is typical… having a father who immigrated at an age where he was shamed for being Mexican, so he instilled the American dream in me. So I'm an imposter. I'll never be white and I'll never be Mexican enough. I'm working on that balance every day.
My journey and identity as a queer, femme woman has been something that's taken a while to own as part of myself and my insides. Unfortunately, while I was forming that identity I was thrown into the very male production world where I was told not to wear makeup or dress a certain way. Hey I get it, like any professional setting, there's a dress code and a way of working that protects you – for safety and just as a boundary professionally. But there were years where I felt out of place and shamed for wanting to wear lipstick, dress more feminine and just generally be myself. It's no surprise that this made it harder for me to accept myself – if I wasn't allowed to be myself. Suppressing any form of expression as a female – is the antithesis of feminism in my opinion and I'm happy to see lately that there are more and more women owning their identity on set, regardless of what that looks like. You don't have to be one of the "boys" to fit in – you are enough – even with lipstick on – and if you want to fit in, that's great too!
We'd love to hear more about your work and what you are currently focused on. What else should we know?
My latest work was made in collaboration with my dance partner Danielle Yasuda and our dance company MUDA. Our company specifically creates issue-based movement and our most recent project was an immersive, live dance experience about anxiety and depression called Hyper-Ventilate. It was the first time I was able to marry my two passions because the experience included documentary-style interviews, projected behind live movement. We are currently working on a digital installation about a personal struggle for Danielle – a series of 12 dance films accompanied by her journal entries, coming Fall 2019. So much of our work has come from personal stories and we love to utilize real voices in our movement.

I think what sets MUDA apart from others is that same curiosity for human experience and our ability to empathize so deeply as two minorities who have struggled with anxiety and depression for most of our lives. The best thing that has come from the obstacles I have faced is the amount of empathy it has created in me – with darkness comes a deep capacity for understanding. I'm not as interesting as most of the people I meet, who I get the pleasure of creating with, but I like to think I have a knack for asking the questions that bring out the honesty and emotion in both interviews and live movement.
What has been the proudest moment of your career so far?
Hands down, the best moment of my career has been talking to the audience after our live show, Hyper-Ventilate. I worked on the project for four years and to hear the response and feel the energy in the room after the show was so overwhelming.
I was really proud to be the person who brought so many talented artists together, to create a moving (literally with moving walls and audience members) experience that brought out so many emotions and most of all to be able to create art about mental health… two things we need more focus on right now. Starting a conversation is an honor and I was proud to be the one to do it.
Contact Info:
Website: Mudamvmt.com
Email: mudamvmt@gmail.com
Instagram: @muda.mvmt

Image Credit:
Main Photo + Photos of me are by – Juan Toledo; Photo of MUDA: Danielle Yasuda and I by – CK Nelson; The live photo of Danielle performing on the ground is by – CK Nelson; The live show photo is by – Gregory JM Kasunich; BTS shot by Dev Thompson. The BTS photo pictured in the group photo collage is myself with DP Eve Cohen and producer Dev Thompson – taken by Amanda Sweikow Smith.
Suggest a story: VoyageLA is built on recommendations from the community; it's how we uncover hidden gems, so if you or someone you know deserves recognition please let us know here.