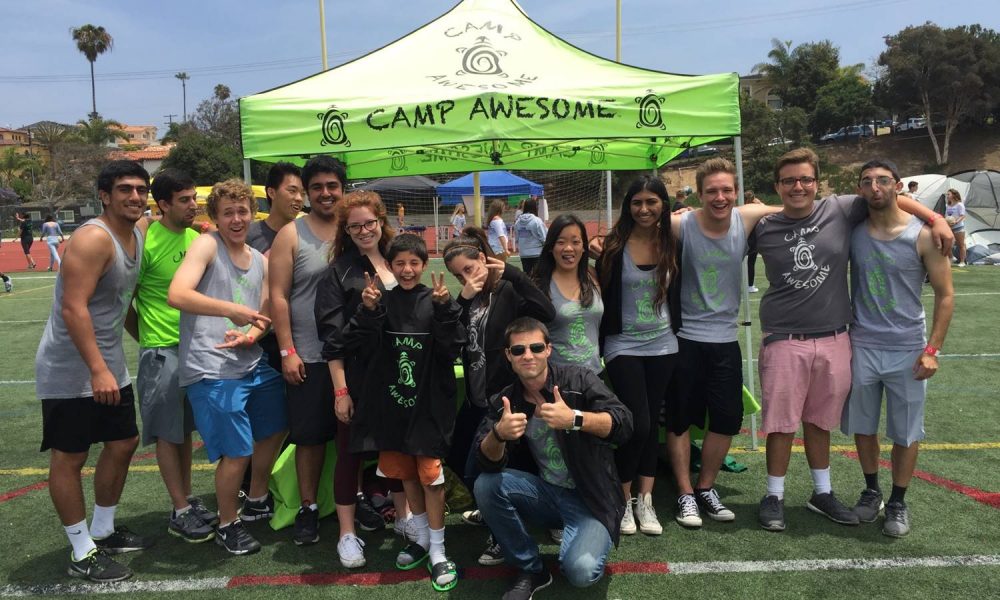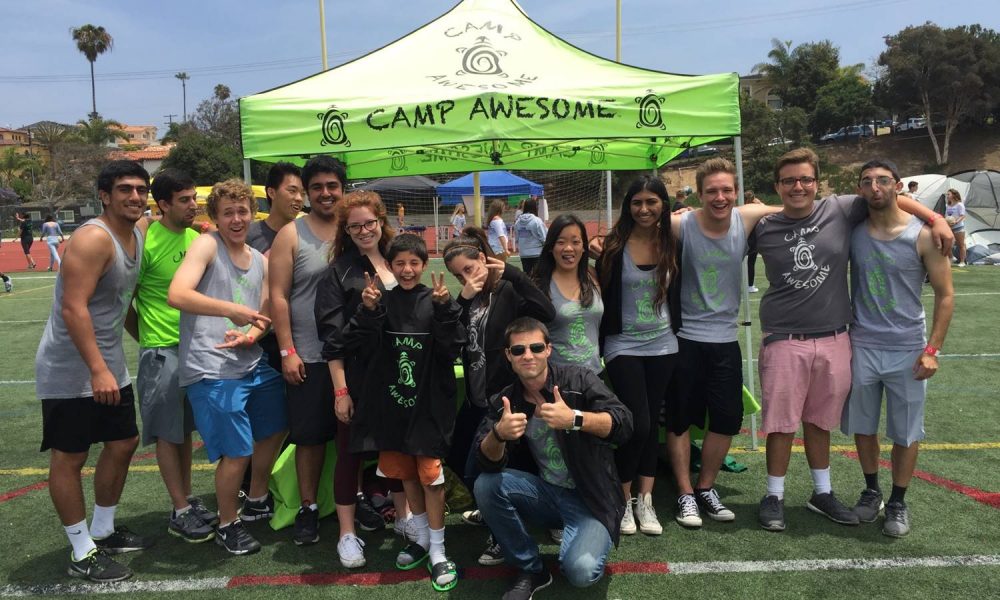 Today we'd like to introduce you to Mr. Awesome.
Thanks for sharing your story with us Mr. Awesome. So, let's start at the beginning and we can move on from there.
I have worked with kids most of my life. I started working with kids right out of high school because a friend of mine got me a job with a small company in Manhattan Beach as an instructor helping kids with training that improves cognitive processing and motor development issues for children suffering from learning disabilities like ADD/ADHD. Little did I know, this would be the beginning of a long professional career of working with kids. I started attending El Camino College after two years and began working for the City of Manhattan Beach as a Recreation Leader for the After-School Program. While being in El Camino, I had no idea about what I wanted to do, so I took a bunch of random classes from guitar to Japanese because "they sounded cool!". At the same time I began living on my own. I started working as many hours as I could in order to pay the bills, therefore I was only able to take a few classes at a time, which lead to me being on a ten year track. I started taking Recreation classes because of my job and I realized Recreation classes came easily to me. I had gained knowledge and experience from working in the field, plus who doesn't want to take classes that allow you to have fun and play games? After a few years at El Camino exploring different avenues, I transferred to Cal State Northridge where I obtained my degree in Recreation and Tourism Management. While working for the city over the course 12 years, I got promoted from a Recreation Leader, to an Assistant Supervisor, to then becoming the Teen Center Coordinator. Once I graduated, I began looking for full-time positions in the Recreation field. Like most people, I found that full-time positions are hard to find. During my time at Northridge, I had to create youth programs. At the time I never thought about the idea of actually creating a youth program as a real business, however as I gained more experience and realized limitation opportunities within the field, I decided to take the leap of faith and start my own summer camp, "Camp Awesome". After starting Camp Awesome, I never had the intention of doing it full time. The plan was to create enough experience to help me obtain a full-time supervisor or manager position. The first summer in 2012 at Camp Awesome we started with ten kids a day and by the end of summer we soon expanded to 30 kids a day. I had a wonderful time running the program, but I was concerned about the long-term sustainability of the program. Could this be my full-time job? After that summer, I was promoted as a Teen Center Coordinator, while continuing to run Camp Awesome. Eventually, there came a point where I had to pick between following my dream and working a 9-5 job, I choose my dream. I wanted to lead and build a program that could have a lasting positive impact on the community of Los Angeles. My vision was to create a summer camp opportunity for underserved communities in Los Angeles. During my time working for City programs, I had become weary of office politics and the lack of flexibility when it came to improving and being innovative. When I graduated from school I felt like I had these new age ideas and I wanted to make a difference in the world, however I learned quickly that not all programs are ready for this change.The most common phrase I heard and my least favorite was "because that's the way we have always done it."
I wanted Camp Awesome to be a place where ideas were welcomed and I wanted to have the flexibility to quickly make changes. I think these are two good reasons why the Camp has been successful. After leaving the city I briefly worked during the school year with an organization as a behavioral Instructor that mainly dealt with children dealing with autism. This job provided a great experience and was a challenge, and taught me so much about the spectrum and improved my ability to provide a great program for those in need. I became much more cognizant of the need for this type of program and focused on creating a more accessible program. Within the next year, I made the decision to invest all of my time in building Camp Awesome into the program I know it can be. I am honored and humbled by the response and growth we have seen over the past five years, and this was the only way to effectively manage its incredible growth rate and continue to provide a quality program. In five shorts years, Camp Awesome has gone from one camp with ten kids a day to three camps with 150 kids a day. I would be thoughtless not to mention a few people who have been with me at Camp Awesome since the beginning, who worked with me in the past, and who believed in my abilities. Thank you to Zach Stiffel who was the Deputy Director of Camp Awesome, Jessica McAvinue, who is the part-time secretary who manages communications with parents, and Adela Cornejo who managed and led the new Redondo Beach location this past summer and who is the on going graphic designer.
Overall, has it been relatively smooth? If not, what were some of the struggles along the way?
There has been some struggles throughout the way, however when you are working towards a goal, the more challenging it is, the more rewarding it can be. Sometimes what makes something valuable is how hard you have to work for it. Starting a business isn't as easy as it seems. It is difficult starting something from scratch, and having all the responsibilities and risks fall on your shoulders. Running a business is a 24/7 job because you have to be ready for everything that comes your way. When I started Camp Awesome, I entered a summer camp industry that is extremely competitive in the South Bay, making it a challenge to stand out. One of the questions I had to ask myself, is how can I make Camp Awesome stand out and earn the trust of its potential participants? I wanted to offer a camp that was honest and sincere to its participants. I didn't want to have gimmicks or tricks. In Camp Awesome I focus on hiring quality staff, running aweosme games and activities instead of having expensive and flashy equipment. Our philosophy is "provide us with space to play and we will take care of the rest". Through camp I sincerely would like to make a difference and positively impact children in their every day lives. Last but not least we try to provide the greatest customer service experience. I have learned it's hard to make everyone happy because everyone's expectations and needs are different. We pride ourselves on being flexible and always changing and evolving our program into what our participants want and need during summer. This is why we have been able to grow so quickly over the past five years.
Please tell us about Camp Awesome.
Camp Awesome has been around for five years and this upcoming summer will be our sixth year. I started with one campsite and ten kids a day. Now we have three camps with a combination of 150 kids a day. Camp Awesome recently expanded last year and opened Camp Awesome Redondo Beach and Camp Awesome mini which is tailored to younger kids.
I believe the success of Camp Awesome has been based on three important factors. First is the people that work at camp. These people really love what they do and really want to make a difference in Life. Second is the customer experience, we pride ourselves on trying to provide a friendly and flexible program that can work for most parents looking for an affordable camp. Third is creating value at an affordable price, We wanted all parents to be able to send their kids here, whether you're a single parent, working parent, or have other circumstances. I didn't want people to have to take out a second mortgage on their house in order to send their three kids to camp for the summer. When I started this camp, the idea was to give most people an opportunity to attend a summer camp no matter what their situation might be.
Another thing that sets us apart is our carbon footprint. We try to be environmentally friendly any way we can. We do this by using less equipment, recyclable materials and working with wildlife organizations to keep our beaches clean and safe for everyone to use. We have also partnered with Relay for Life, many little league programs throughout the south bay and volunteered as youth coaches. Over time, I believe people have seen the genuineness in our program and believe in us. They know we are trying to make a positive impact in the community and it shows when their child comes home with a big smile on their face after a long fund day at camp.
If you had to go back in time and start over, would you have done anything differently?
One thing I would have done differently is taken more business classes in college. Running programs is something I really enjoy doing, however the legal aspects can be difficult at times. If I could go back even further I would have gone to summer camps myself. Seeing the impact our program has had on children, I feel I missed out on this type of experience as a child. Making friends, learning to work with others, being a positive role model and learning new key skills are great for a child's development. I do not have children of my own yet, but when I do I want them to have this type of an opportunity growing up. This is why I created a program I would be proud to send my own children to someday.
Contact Info: