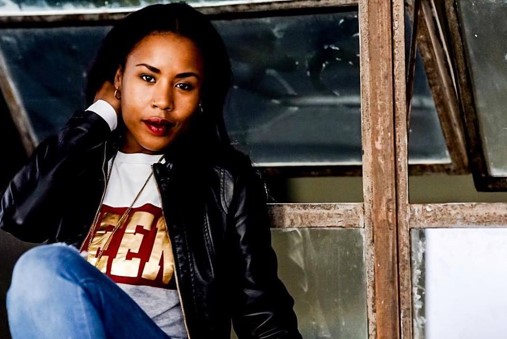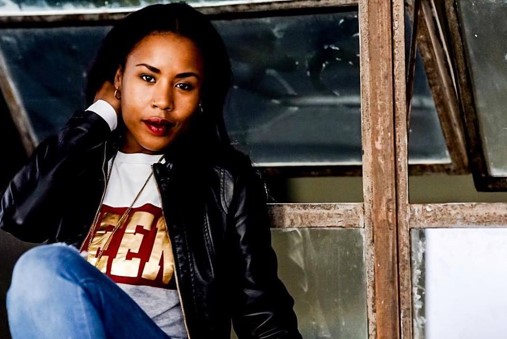 Today we'd like to introduce you to Morrisa.
Morrisa Jeanine Elliott is a music creator; with her natural talent, education, and experience she has been able to accomplish many projects creating an independent movement of her own. Morrisa began in the music industry at the age of 14 years old writing songs and singing demos for upcoming acts. She had developed a sound for her music by way of creating groups of her own.
During her college years, she had again emerged into solo performing, releasing original songs for MySpace, singing live covers and creating remixes on YouTube; building a fan base of her own. She had been acknowledged and rewarded by many industry professionals in order to proceed with her freelance artistry, writing and perfecting her sound.
For a short period of time, Morrisa was signed to a production label based out of Atlanta, GA; there she created a songwriting team that opened many opportunities for the music group itself. Unfortunately, Morrisa was put on hold and prevented to release any music as a solo artist while still involved with that production label. She then stayed behind the scenes to continue writing for others, placement chasing and producing music videos.
Her peers would say "She never stops"; and that's exactly what she did during her musical downtime. Morrisa's music is still an undeniable as she has blossomed into a well-seasoned recording artist, songwriter, and live performer. Morrisa decided to brand herself with her given names "Morrisa Jeanine"; (MJ), and with this approach #TeamJeanine the performance team had been created; including backing vocalists, backing dancers, a full band, and a visual marketing crew.
As "Morrisa Jeanine" she performed in nearly every music venue, and rising artist showcases in Atlanta including the main stage at Sweet Auburn Festival for three Years in a row. #TeamJeanine also had the opportunity of playing the SXSW festival in 2016.
During these times Morrisa had released over five musical projects of her own working with original producers based out of Atlanta, Ga and remixing classic instrumentals.
These releases included "The Good Ol Stuff: Mixtape," "Out The Game: Single," "Year XXVI: EP," "Real Simple: Single" and "Standing: Single." Since 2012, Morrisa releases all her music independently under her remote multi-media label "Verse Union Entertainment." In 2017, Morrisa moved to Los Angeles, California continuing her journey in creativity.
Since the move she has already performed 8 live local shows, released a new mixtape titled "VISIONBELLE" and a new single titled "Tunnel Vision (In The Zone)"; not only has she proceeded with her solo artistry, she has also created platforms for new upcoming artist who is new to the LA area.
"The Royal Bunch: Jam Sessions," "Vibes&Lines: Songwriting Workshops + Creation Sessions," and "The Souf Palm Show: Podcast Talk Show." Now transitioning to become a one-named performing artist to avoid confusion; Morrisa drops the "Jeanine" from her stage name. However, #TeamJeanine is still an active movement, and Morrisa is still very well connected with her team.
Morrisa's next big live show will be at the Whiskey-A-Go-Go this coming June 2019, during the 2019 BET Awards weekend. Morrisa is big on bringing the unity in community and works very hard at seeing their visions through, along with her own. Morrisa has a blog linked from her official website in order for her supporters to stay updated and engaged with whats going on with her movement.
Has it been a smooth road?
Overcoming others stating that I shouldn't move to California because they wanted me to stay around to help them or because most people fail. It was very hard to hear these things from people I believed was supporting my adventures as I do theirs. Allowing myself to let their projections of fear be removed from my thought process was a long process. This caused me to hide and go deeper within to find the confidence to move wherever I want without validation.
In 2015, had been drafted back home to Savannah, Ga in which I found a lot about who I was. I was living with my fathers only sister – my auntie who at the time had gotten very ill with M.S. My Auntie showered me with pure love and support from the time I was born, I was very very close to her. It was unfortunate that I lost my dads only sister during these times of healing I felt very wounded and broken-hearted. It was already challenging in my own life then suddenly, I had the strength of my family to worry about, I took myself on a mission trip to Canada alone to gain clarity and direction.
Moving to California in 2017 was a true challenge. Living out of Airbnb and driving for UberEats to stay in motion with the adjustment from Georgia was a really big obstacle. It is beautiful now that I look back because I was able to apply my motto of "writing is a lifestyle" to write myself sane into better mental places and imagine better situations for myself in this new environment. Overall following your true purpose was never told to be easy so I can truly say that I am always prepared for the move just had some unexpected monkeys thrown in the wrench.
We'd love to hear more about what you do.
Morrisa specializes in vocalizing lyrics to blend with the sound at hand. One of the proudest moments for Morrisa would be the accomplishments she was able to achieve in California in this short period of time. Re-launching Verse Union Entertainment and exposing the movement to new like minds is a jewel.
Morrisa is mostly known for singing, songwriting, performing, producing film and project development just to name a few. Morrisa is different because she allows collaborators to expand in their artistry by way of inspiration. Morrisa is an entertainment philanthropist; she continuously gives freely to the art and entertainment community by always connecting the pieces to the puzzle.
Morrisa often hosts events to keep the unity in the community.
Is our city a good place to do what you do?
Yes, a great city to explore and stay inspired. Find events or activities that are new to enjoy or even better finding out that you can create your own platforms to have the best experiences possible — great city vibes to bring people with common interest together as one.
Contact Info:

Image Credit:
WILL (Instagram.com/@willcat23cat), Verse Union Entertainment & #TeamJeanine
Getting in touch: VoyageLA is built on recommendations from the community; it's how we uncover hidden gems, so if you know someone who deserves recognition please let us know here.