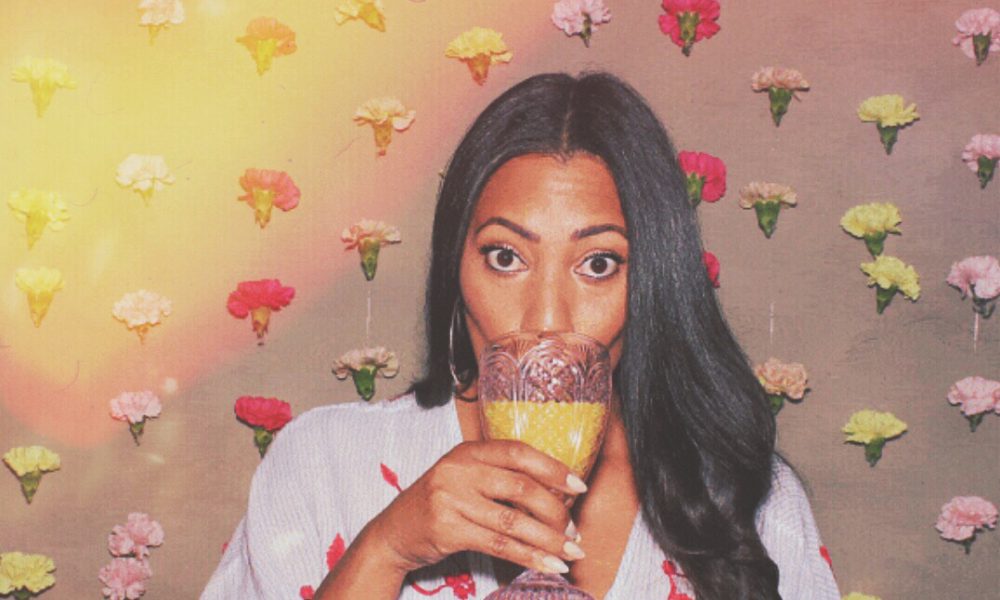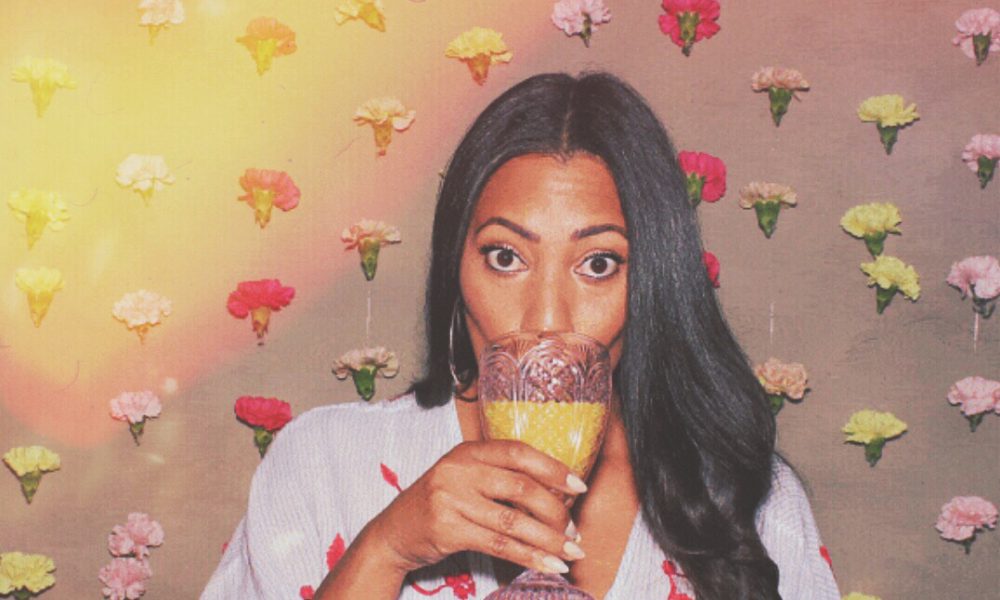 Today we'd like to introduce you to Morgan Chitty.
So, before we jump into specific questions, why don't you give us some details about you and your story.
My parents decided to move our family, from Chicago to LA to build the life they envisioned, in 1985, when I was five years old. My brother was a one year old. We were raised in Ladera Heights, a neighborhood of relatively affluent African Americans. Ladera is couched between Culver City and Inglewood. My home, situated on Slauson Avenue made for a unique experience that influenced my identity in so many ways.
Starting from kindergarten at Frank D. Parent School to Hamilton High School Music Academy to Pomona College, my early life experience was a reflection of all the things that I came to be. Globally minded, proudly Black, feminist, outspoken, a sprinkle of hood here, a dash of "bougie" there, intelligent, spiritual, fierce, kind, connected to all, and attached to none. I was a naturally bold personality gifted with public speaking ability. I was tasked with speaking at every family event from funerals to weddings to holiday dinner prayers, even as a child. I knew I'd be called upon, so I'd better be prepared.
Upon moving to LA, my parents sought to establish new routines for us, so we attended a Sunday church service. To my dismay, the fire and brimstone themed sermon, which focused on the insidious the role of the devil threatening our very existence, thoroughly disturbed me. From a young age, I knew what rang true to me and what did not. We never returned to that church and began a spiritual approach thereafter.
My parents had a passion for travel that formed my view of the world and culture, at home and abroad.
Life experiences from childhood through college make me grateful for it all; boogie boarding at Dockweiler beach, being blessed by a Thai monk in Bangkok, cruising "the Shaw" (Crenshaw Blvd) on Sunday nights, sipping mint tea with elders on the roof of a Moroccan bazaar, jazz in Leimert Park, tasting the sweet first bite of a mangosteen fruit as the Indigenous Australians in the rainforest laughed at our reactions, nameplate necklaces from the Slauson swap meet, singing the South African anthem with uniform clad school children in Soweto, palm reading at Venice Beach, Ethiopian food on Fairfax, performing in the King Day parade, bonding with Burmese refugees on the River Kwai, late nights at reggae clubs, morning meditation at Agape spiritual center, shopping at the Fox Hills Mall, marveling at the Sistine Chapel in Rome, staging sit in protests at the Dean's office of Pomona college, floating down the Mekong Delta in Vietnam.
I was privileged to live these experiences, and I never took that for granted.
Life as an adult came with its challenges. I began working and settled down. I had a host of corporate sales jobs in education and in hospitality but I was unhappy, unsatisfied, and stressed. When the company I worked for was bought out and announced that there would be layoffs, I accepted the offer without reapplying as I knew that my path leads elsewhere. But where? I had no idea.
I had always been a persuasive public speaker, a natural motivator and an engaging personality. I wanted to use my skills and talents to make a positive change in the world but I didn't know how. When a former colleague and friend, Richard Reyes offered a position at the non-profit he founded, the +ME project, I accepted. The offer had been presented before, but this time my priorities had changed. It was time for me to stop doing what society, my family or anyone else expected of me. It was time to stop worrying about having an exact plan or the size of the paycheck and prioritize my passion, my purpose and my path.
Two things were born of this new decision to follow what felt good and true to me. I became the Development Manager of the +ME Project, a non-profit dedicated to inspiring self-confidence in youth through storytelling. And secondly, my passion project, an Instagram live show called Champagne Ministry where I host spiritual conversations over libations, became reality.
Overall, has it been relatively smooth? If not, what were some of the struggles along the way?
My struggle was two-fold. I struggled with trying to live up to other people's expectations in terms of career, education, marriage, divorce and family when my truth conflicted with what I had been told I should be.
The second and most important struggle was not knowing and owning who I was. I had to walk the wrong path to find the right one. I now know what I always knew, that I am a spiritual being, an infinite spirit, having a human experience as Morgan Chitty. This experience is temporary. I am here to remember who I am and create who I want to be. My life is a reflection of what I create.
I finally listened to what life was trying to teach me; that I had all of the skill, talent, vision, life experience, knowledge of self and perspective that I needed the whole time. Everything that I was seeking was already within me. It was only when I believed it, that I could receive it, and began to experience it.
The palm reader at Venice Beach told me that I would be a widely successful entrepreneur, and it would come to fruition at the age of 40. I turn 40 this year, and I can't help but think he may have been on to something.
Champagne Ministry – what should we know? What do you do best? What sets you apart from the competition?
Champagne Ministry is a show where we have spiritual conversations over libations. It's a one hour talk show that I host as Reverend Rose' where spiritual a topic is discussed over champagne, every Sunday on Instagram Live at 7PM @ChampagneMinistry. With each episode featuring cultural influencers sharing their perspectives, show themes such as Black Lives & Bourbon, Grief & Gimlets, Motherhood & Mimosas, Joy & Gin, Relationships & Riesling, put a spiritual spin on serious subjects with honesty, humor… and drinks!
The tag line and show format is GET LIT, TALK SHIT and FEEL THE SPIRIT. We kick the show off with the get lit portion, where we discuss the positive perspective of the theme, for the talk shit section, we engage in cultural criticism and the feel the spirit segment reveals the spiritual lesson for us all about the topic.
I believe that there is a spiritual lesson in everything and that we will recreate the same experiences for ourselves until we learn what life is trying to teach us. I approach spirituality in my Champagne Ministry Sunday service with love, humor, fun and foolishness, and yes, it is the work of God. My message is, come as you are. You are loved and there's nothing you can do about it. Champagne Ministry is for everyone no matter your believe or background.
What is "success" or "successful" for you?
My answer is inspired by my interpretation of Neale Donald Walsch's Conversations with God.
The measure of success is not in what you do, what you have, how hard you work or even in what you have achieved. Success is not in what you are DOING. Doing is a function of the body. Success is in what you are BEING. Being is a function of the soul.
You can be the most amazing doctor, the richest entrepreneur, you can have the biggest mansion on the block, you can be a revolutionary, the most giving philanthropist, but what are you being? A successful person is in a state of being that is kind, loving, forgiving, peaceful, truthful, confident, clear, joyful, helpful. Success is being in a state of love rather than fear.
Walsch says, "Your soul doesn't care what you're doing for a living-and when your life is over, neither will you. Your soul cares only about what you're being while you're doing whatever you're doing."
Contact Info:
Suggest a story: VoyageLA is built on recommendations from the community; it's how we uncover hidden gems, so if you or someone you know deserves recognition please let us know here.