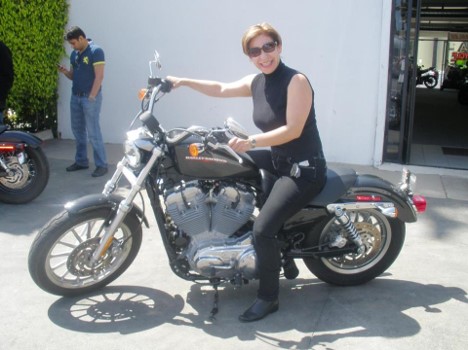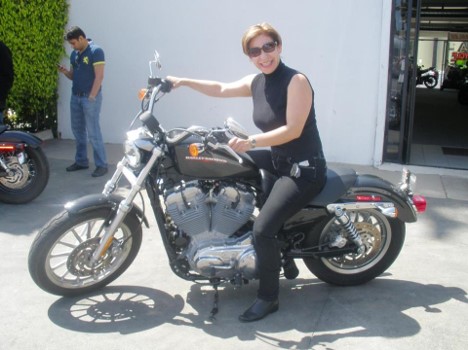 Today we'd like to introduce you to Monica Robles.
Monica, let's start with your story. We'd love to hear how you got started and how the journey has been so far.
I was born in Hermosillo, Sonora,Mexico ever since I was in touch with the English language I fell in love with it and made my commitment to learn it, because of that I had the opportunity to work with the Mexican State Government & the USA Federal Government at different agencies as the SSA, VA, USDA at various American Consulates and the American Embassy in Mexico City, I have a degree in Tourism and an International MBA.
We were five siblings four women and one man, my parents have always treated us with a lot of love and respect, I had a very humble but very happy childhood, my youngest brother died at the age of 19 it was a terrible situation for the family, at that time I just got my undergraduate degree on Tourism from a University in Tijuana, BC., Mexico and decided to go back to my hometown, nonetheless to say it was very difficult to be back under my parents supervision at the age of 25 yrs. old although since I love challenges.
Learning is my passion and I was there to support my father on his business which was a flying school, I decided became a Private Pilot for me was a way to understand the industry and mostly the students vocabulary, after that I received the invitation to apply for a position at the American Embassy in Mexico City and took my chances, I applied and got the position it was a great experience to live in such an amazing City, I learned a lot about myself and most important about my country,
After about three yrs. I went back to Hermosillo opened my own tour operator business, I was doing good but I did not want to stay there and moved back to Tijuana, Mexico with only $ 100.00 US and 1 way airplane ticket, it was very tough to start from scratch again, but I did and thank to my determination I was invited to join a sales team in the steel manufacturing industry, an industry I did not know anything about it, I joined because when I was interviewed and selected over five men that knew the industry my thought process was… "these people are seeing something in me that I don't see, I have to find out what that is"… sure enough a year later I knew what it was,
It was my extrovert personality and my soft skills that they were attracted to, the way I treat all kinds of people, after that I worked as a Regional Sales Manager for a subsidiary of Delta Airlines in Mexico (Worldspan), unfortunately, I lost my job, I was dating at that time and my fiance and I decided to get married so I moved to Phoenix, AZ and started (once again) looking for a job, interesting enough a lot of people, (including my then husband) would tell me that I could not aim to have a similar position than I had in Mexico.
Which I couldn't believe since I had worked for the US Federal Government and US Companies, there shouldn't be any difference in my performance, all the training I had received since 21 yrs. of age was here in the USA so working for US Company in the Country shouldn't be any different. So I am happy to share that proved a lot of people wrong, and I landed a similar position as Regional Sales Manager in the Direct Sales Industry (MLM), which I did not know anything about it, but again I was eager and ready to learn,
My marriage lasted only five years after that I moved to Seattle, WA then to Orange County, CA where I live now, during this time I decided to enroll in the International MBA which I finished in 2011 it was an up battle because at that time once again I lost my job, the then new VP said that it was because of "performance," we all have heard about harassment at our workplace that is exactly what happened, during this time I was so determined to finish my IXMBA that I wasn't going to allow anyone or anything to stand on my way.
I moved to Grand Rapids, Michigan where I met great people and made great friends lived there for almost three yrs. And moved back to California, when that happened I came across with the John Maxwell Team, a group of people that are being trained by John Maxwell and his team of Coaches and Mentors, that is when I realized what was my purpose in life.
I had been living it but I was not aware of it and that is to empower people to become the best version of themselves, increase their leadership awareness because even though I had all this experience and I had studied an International MBA, I was not aware I was the Leader being a Coach, Public Speaker and Trainer has helped me increase my self-awareness and that is the reason I decided to start up my own company.
Has it been a smooth road?
As we all know when you want to get things done it takes a lot of Determination, there has been a lot of struggles along the way, I had moved many times in the Country of Mexico & the USA after losing my brother, I kind of lost my own identity and sight of what I wanted to do or became, back in Tijuana after having a very good position at the American Consulate, to start from scratch and with only a $ 100.00 in your pocket is not an easy task.
Going after a masters degree under the economic circumstances I did it with no supplement income was not easy, but I was determined to do it, the only thing I had in my power was to study and do my best, not to "try" my best but DO IT!.., because of that.
I was selected the Group Leader during my master's degree that taught me that it doesn't matter where you are coming from how much money you have or not. What matter is your essence as a human, your authentic self, being authentic and showing your true colors is what people are attracted to, knowing your true self.
I can share many other struggles and successes; nevertheless, I believe that it is important that if you have a definite goal that you pursue do not give up, be persistent & never give up.!
So let's switch gears a bit and go into the Heart Centered Leadership Coaching & Consulting Group story. Tell us more about the business.
My company mission is to provide Leadership Awareness Training in English and Spanish and Mastermind training Lunch & Learns based on the John Maxwell Team Philosophy and Methodology as well as my own personal and professional experiences, I strive to empower man and women to educate themselves on their own leadership and the application of it in their daily lives & small businesses.
I created an Entrepreneurship Program (Emprendedor@s Program) which main mission is to educate, motivate and empower the Hispanic community, I did this in Spanish as a volunteer for the Mexican Consulate in Santa Ana, CA, the initiative was to create a program to help women that had suffered domestic violence and had any skill to develop into a sale.
The idea was to teach them how to be financially independent and today I am very proud to share that we had graduated more than 300 women and men since 2016, in the Counties of Orange, San Bernardino & Riverside, this program is the staple Spanish program for the OCIE-SBDC where I teach it in my capacity of Business Consultant.
I am very proud and happy to be able to provide those services for my community., what differentiates me from others is that everything I do, I do it with real love and care for the people, I am authentic, I want to serve my community and other communities for that matter, I also volunteer for the WHW (Women Helping Women) where I teach the Leadership Awareness Program all in English with very good results as well.
How do you think the industry will change over the next decade?
I see the Coaching, Training and Leadership Industry going up meaning, there are a lot of areas of opportunities and needs, we meet people at different stages in their lives, we strive to support their personal & professional growth as we (Coaches & Trainers) must be always growing & improving ourselves.
Technology has been very important to make us able to work virtually and reach out to more people, unfortunately, technology has also isolated people mostly the young, it is important that we continue socializing using or learning how to use our soft skills, be able to work and collaborate together, teamwork will continue to be an essential part of any size of company and these skills need to be polish more often than not, so I believe that our services will continue to be required.
Pricing:
Coaching sessions (minimum 6 months commitment) in the range of $ 3,500.00 +
Leadership Awareness Program (2 hrs./2 sessions workshop) max 20 people $ 1,500.00+
Contact Info:
Getting in touch: VoyageLA is built on recommendations from the community; it's how we uncover hidden gems, so if you know someone who deserves recognition please let us know here.