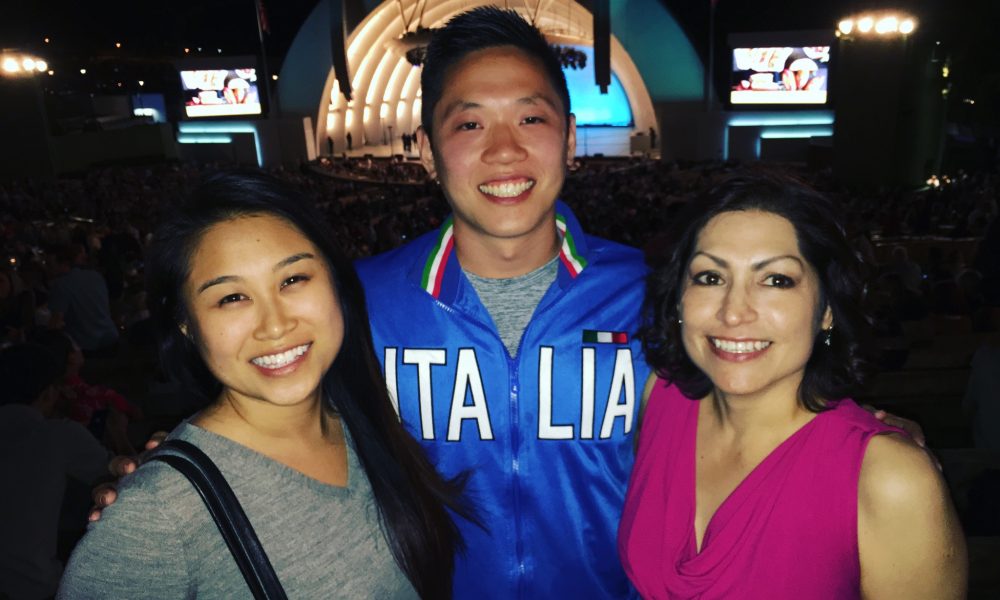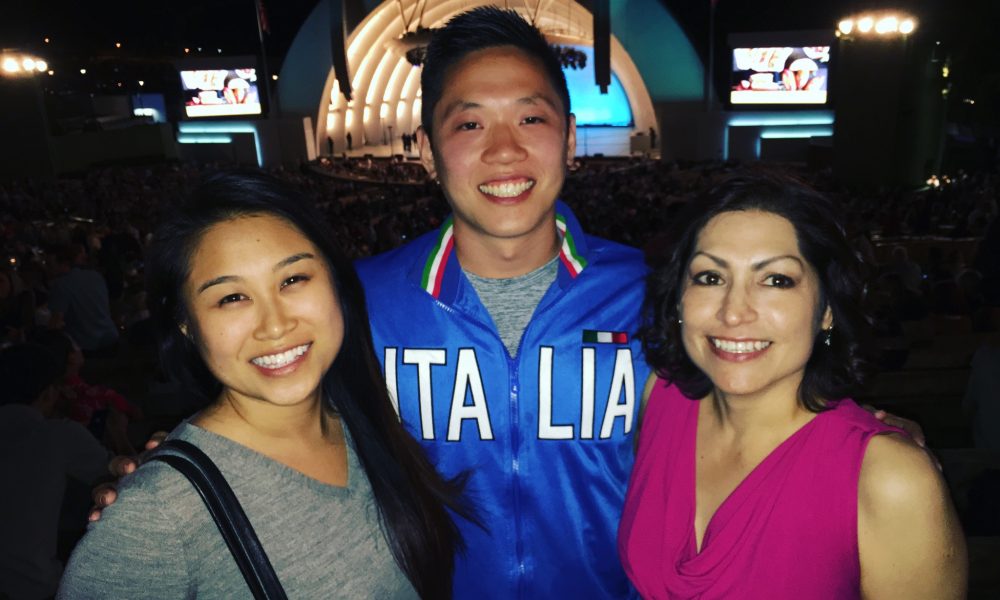 Today we'd like to introduce you to Monica Ortiz.
Thanks for sharing your story with us Monica. So, let's start at the beginning and we can move on from there.
While growing up, I never dreamed that I would be teaching success, relationship, and life skills at Stanford University, University of Southern California, Google, and so many other incredible organizations.
My life has resembled an exciting roller coaster ride and through it all I have always helped people in need.
When I started college, my goal was to be a Psychiatrist because while growing up so many people had come to me seeking advice and help with their lives and I thought this would be the best way to help. I did a great deal of studying while holding down a job. But I discovered something I didn't like within the focus of psychology, and in my second year of school I decided to change my major to business. After that, I began a career as a financial analyst and then in 2004 as a film maker. Throughout that entire time, people continued to seek me out to help them fix situations in their life.
While helping them work out issues and achieve the success they wanted, I discovered that no matter the age, ethnic background, or profession, there were specific patterns that we all fall into and desires we all have. I dove deeper into my studies of psychology and medicine and decided that I needed to create specific work for the individual to do in order to assist them in coming to their own enlightenment of what had transpired to get them to that point and what they needed to do to move forward. I have seen so many lives change for the better and that has been so rewarding for me.
In 2004, several of the people that I had helped urged me to write a book, saying "what you do really works and you need to help everyone so why don't you write a book." The idea was daunting to me and I was finally living my own dream of making movies so I didn't really want to take on that challenge.
In 2012, after more urging, I wrote Universe 101: Learn Grow Evolve, started The Universe Series in 2013, and then compiled several specialized workbooks/courses and in 2017 have opened Exceptional Life Institute.
Seeing so many people achieve the success they wanted and watching their dreams come true is a huge motivating force for me to continue this work. I am super grateful for the team I have standing beside me with support and love as we continue our work to revolutionize the industry of self-help into 'self-education.'
We're always bombarded by how great it is to pursue your passion, etc. – but we've spoken with enough people to know that it's not always easy. Overall, would you say things have been easy for you?
The road I have been on has resembled a well-traveled cobblestone path in the 1500's. I have had my own personal struggles of familial expectations, health, lost love, and working to support my family along the way.
Because I had a daughter to support, I was always very conscious of my finances. For a period of time, some of my family members called me a "corporate mercenary" because I was always moving from job to job based on the pay and benefits structure I was offered. I took each job as a challenge to do my best and succeed past the company's expectations which in turn made me a work-a-holic. That combined with having a huge 'compassion chip' and helping everyone who came to me along the way left very little time for fun or recreation. I discovered I was being challenged to have my own healthy life balance and I needed to practice what I teach so I rose to the challenge and created a breathing technique and meditation to help me not let stress overwhelm me. It worked so well, that is has been incorporated into the teaching we do at Exceptional Life Institute now!
Founding The Universe Series and Exceptional Life Institute, I have come to understand that I have embarked on a road less-traveled and I am changing the face of 'self-help' into "self-education." Luckily, I have a lot of support from the people whose lives I have affected positively. And that continues to give me hope for how I am changing the world.
I am also so grateful to have had the love and support of my friends throughout. Also, knowing how many lives I have affected positively and watching the people who I have helped succeed in fulfilling their dreams, breaking their cycle of addiction or abuse, or overcoming their painful past and move into a bright future, has been a wonderful experience for me. To think on where my life began and to see where I am today, I can say it has truly been an amazing journey!
So let's switch gears a bit and go into the Exceptional Life Institute story. Tell us more about the business.
After years of research and testing course material, Exceptional Life Institute was launched in the beginning of 2017. Exceptional Life Institute is a place of mindful learning where students come to learn about themselves so they can create the life of success they want. We teach useful, practical tools that can be applied in every life situation in order to help you navigate yourself into the life you desire.
Our courses teach better relationship skills, effective communication, career success, how to overcome your past, negotiating raises and promotions at work, how to implement healthy boundaries, and digging out painful life roots that have been holding you back. In 2017, we are excited about adding the following three courses to our curriculum: Holistic You: Better Body Better Life, Finding Your Inner Goddess, and Redefining the Modern Man.
I am most proud of the fact that our tools have helped thousands of people who were stuck move forward from whatever was holding them back and create success. We have saved marriages, bridged gaps in families, watched people find or create the career they wanted, get off drugs, find love, and de-stress for better health. When the tools we teach are learned and applied, real, lasting change happens that leads people into their successful future.
Exceptional Life Institute, its curriculum, and the manner in which the curriculum is taught is what sets us apart. We believe that learning is not a one size fits all and that is why our courses are limited to eight students per course. This allows us to give each student the attention they deserve.
Has luck played a meaningful role in your life and business?
I don't know how much I believe in luck. I was taught to work hard for everything that you want and that is what I have done. Some of my choices weren't good ones and some of the things I have wanted haven't worked out along the way. When I stop and analyze those instances, I can see what has held me back and the reasons why and then I work to change them. I also think that not everything is meant for everyone. We are all different and handle situations differently and what can be easy for one person is difficult for another.
I am not a big gambler because I know it is based on odds and risk. If you are playing roulette and bet on 35, it may hit on that turn of the wheel or it may hit 5 spins later and that is the chance you are taking.
There have been many things that I have worked really hard for that have worked out for my benefit and I attribute that success to the amount of work I put into it and my timing.
Pricing:
Courses that can help you accelerate your career, strengthen relationships, improve communication, art of negotiation, and learn valuable life skills start at $350 Mention "VoyageLA" and get $50 off the price of any course or 1-on-1 coaching call.
Contact Info: