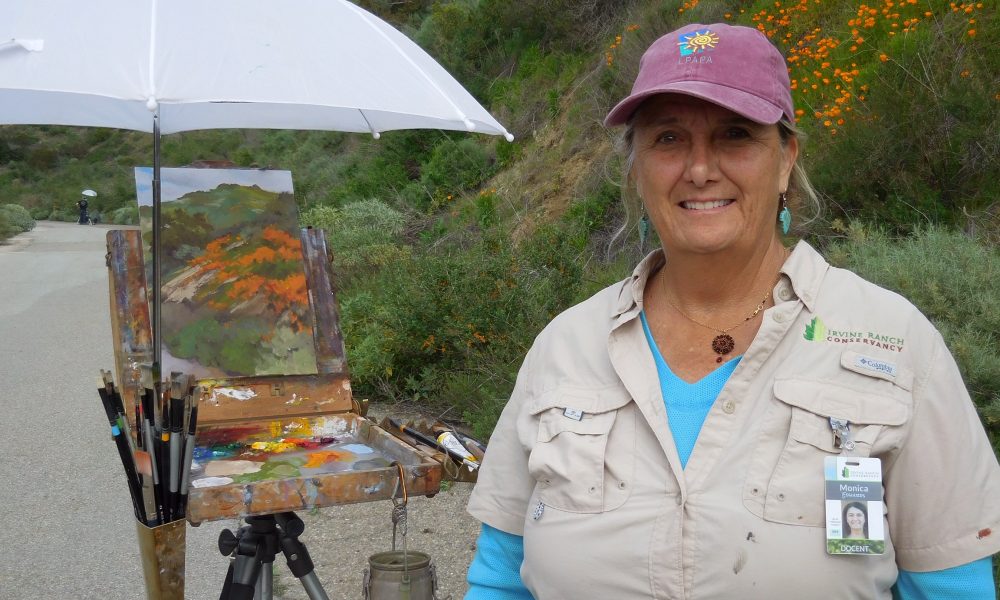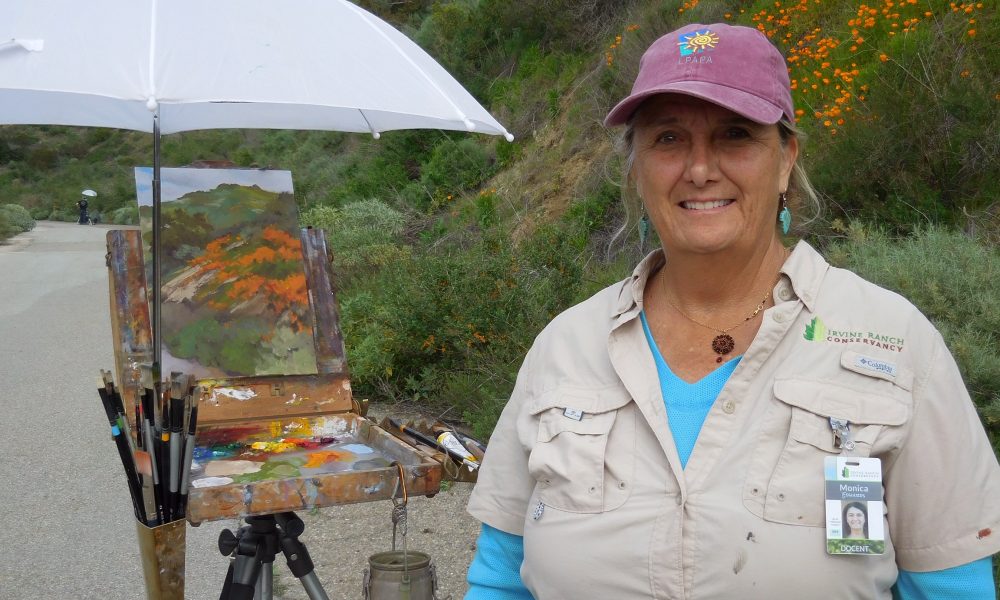 Today we'd like to introduce you to Monica Edwards.
Every artist has a unique story. Can you briefly walk us through yours?
Well, my life started in Argentina in 1962. In 1965, my parents immigrated to the U.S. with a travel-lust spirit, and we resided in many places. First, we landed in Lancaster CA (ugh. . why?), then off to Colorado, Wyoming, Florida and back to California. I've always been a nature nugget and an adventurer, often pushing my boundaries both physically and interpersonally. I love to challenge things because I find, I really don't know what I think I know.
I started my undergraduate studies at CSU-Fullerton as a biology student and realized what I loved most about these classes were the labs, where I had to draw the concepts of what I was learning. I heard that CSU-Long Beach had a great Bio-Illustration program, so I transferred, two classes short of my bio degree! Dang! But seriously, I really don't think I would have made it through my second-semester physics or my second-semester organic chem. I think now I would love it, but I digress.
I worked my way through school as an illustrator for the Cabrillo Marine Aquarium. After receiving my BFA in bio-illustration degree, I had many jobs testing my new found skills. I illustrated for medical filmstrips, litigation graphics, children's books, and finally landed in a 14-year career as an info-graphic artist for the Orange County Register Newspaper. This was my dream job because when I started in 1993, they had the state of the art color printers, all the best pre-press machines, and some kick-ass artists on staff. I had arrived!
As we all know, the internet revolutionized everything, mainly the news industry. So I was forced to reinvent myself after the fourth round of layoffs. I decided to take on all my fantasy jobs, and now I had time to do it. The next few years went like this; I got a job taking care of the animals at Disneyland, a worker at the OC Zoo, a Park Ranger, an Alaskan tour guide, an REI employee and a flight attendant. Although I'm glad I had a chance to live these fantasies, I finally found it back to my first love. ART!
In 2000, a friend had bought me an easel, and I dabbled in Plein air painting. I loved it, but to get good, you really need to dedicate time. A few years ago, I decided I would give myself 100% to this passion. I'm glad I did. In the past few years, I've had the pleasure of many noteworthy "wins" and exhibitions, and the passion for painting only increases every day.
Lately, I've added large scale botanical paintings to my body of works. I'm headed in the direction of making these into interactive pieces, but for now. It's just the form, structure and color and texture I'm working out.
The journey has been amazing. I can't wait to see what the future holds.
Please tell us about your art.
My work these days consists of plein air painting so I can really get the sense of color and light. And there's just no way to really get color subtleties working from a photo, mainly in the shadows. After I gather lots of color and atmosphere ideas from the field, I bring that into the studio to make bigger pieces.
I paint because I love it. When people respond to the work and actually want to buy it to hang in their homes, it shakes me out of my little world and gives me thought-provoking joy that someone resonated with what I was feeling. It's amazing to me that we can communicate on this level and it usually is a connection much deeper than what words can give.
Sometimes people feel something from a piece I wanted to toss when I finished it, and that makes me shake my head too and realize that we really don't know what we think we know after all!
My days always start with a meditation and a prayer. I put myself in service to create what is asked of me. I've experienced some amazing spiritual things in my travels, so I know. It's not about me. If there's something I'd like anyone to take away from my work, If I can bring joy to someone's world with my paintings, that's just a big ole bonus in my world. Oh yeah. . and I get to keep paying my bills and living indoors. Those are the Earthly perks.
As an artist, how do you define success and what quality or characteristic do you feel is essential to success as an artist?
If I was to define success as an artist, I'd say this. And I may say something else tomorrow, so. Nothing is really set in stone.
I do feel strongly that the quality or characteristic I find essential to success as an artist is to persevere when working on a painting. Let the painting speak to you. Let the painting tell you what it needs. Paint for the sake of learning to paint and let it evolve as the relationships of color, line, space, composition, and mood begin to evolve.
You never know what a painting needs until you lay down that next stroke or color. Success is in the openness to discover and not get lazy when you see something that isn't working. That mistake won't go away by wishing it away or ignoring it. Pushing beyond the feeling of wanting to walk away is essential. Working until the painting says stop and knowing that the devil is in the details.
When you accomplished the real feeling of what you want to convey, then it's done.
How or where can people see your work? How can people support your work?
I'm currently showing my work at the Forest and Ocean Gallery in Laguna Beach. In the summers, I exhibit at the Art-A-Fair and the Festival of Arts in Laguna Beach.
I will be exhibiting my plein air work at the Art-A-Fair, and my Botanical works will be at the Festival of the Arts.
You can contact me on my email or through my website. I'm horrible at keeping my website updated, but I tend to post all my recent works on my Instagram account, so that's the best place to see my recent or available works.
Contact Info:
Image Credit:
Monica Edwards
Getting in touch: VoyageLA is built on recommendations from the community; it's how we uncover hidden gems, so if you know someone who deserves recognition please let us know here.