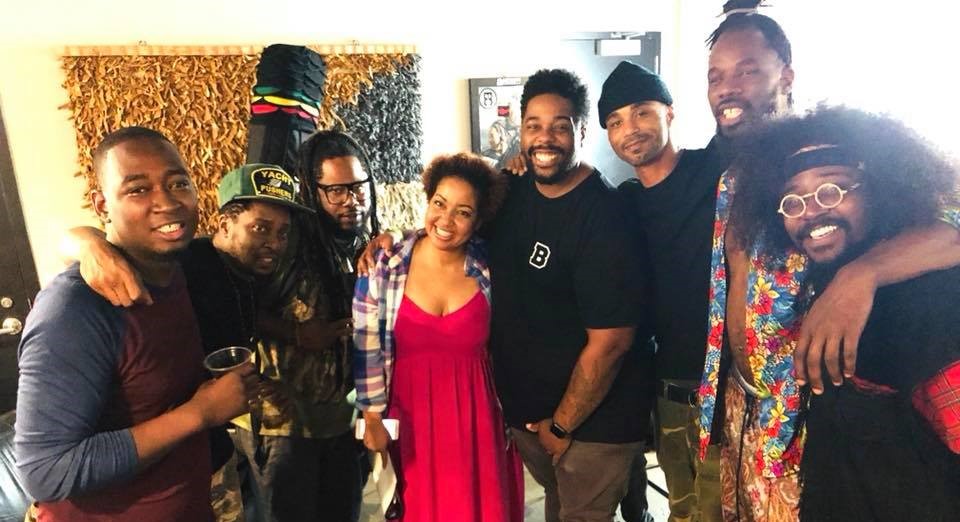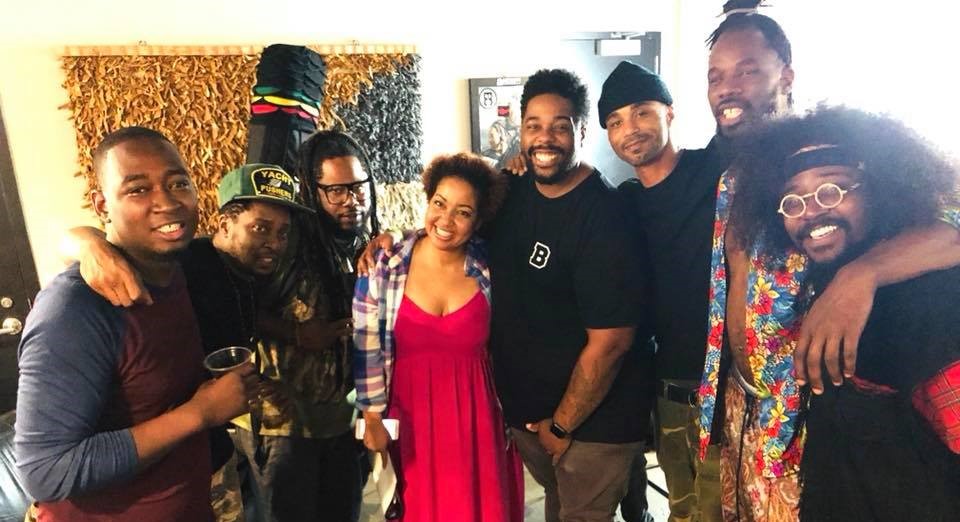 Today we'd like to introduce you to Monesia Hobbs.
Monesia, please share your story with us. How did you get to where you are today?
From the age of 18, I was helping to facilitate a portion of a gospel music and arts conference that I had been attending since I was 14. I was working with the youth and young adults but also contributing ideas for marketing and educational concepts taken from the youth. I helped in that capacity well through my 20s but had not considered how I could turn that into an actual career.
In this conference, I crossed paths with many singers, songwriters, and musicians, which became the core of my network for years to come. It wasn't until I started my master's degree in 2009 that I realized I really wanted to provide opportunities for artists to showcase their talent and grow their audience. My thesis was a business plan for what would become the business we are discussing now.
While getting my master's I produced a live show that featured three up and coming gospel groups and one internationally recognized artist as the headliner. I learned many lessons from that event but it also somewhat scared me. So I shelved my ideas for a while. At the end of that same year, as I was preparing to graduate, I was invited to sing for and help coordinate a European tour with a New York choir.
During this tour, which started in Rome and went throughout Hungary, Germany, and Italy. I assisted with nightly room assignments, the sound of my section and conflict resolution. But I still didn't take it seriously. At the same time, I met producer and jazz musician Terrace Martin. Spending a lot of time with Terrace, I realized he wanted to change his image from a musician and producer to an artist.
I had studied many bands of the past and focused on how they maintained their fan loyalty and longevity. The biggest thing I noticed was that they had grown their audiences through live shows and events. They built followings by performing all over, sometimes for little or no money. I decided to take that model and test it with Terrace. I planned his first live show in Los Angeles.
We kept doing the shows at one venue until we had outgrown it and had to move to a bigger venue. At the same time, he was not only releasing his own albums, he was producing some of the biggest songs for Kendrick Lamar, and we were learning how to leverage all of this growing popularity using social media.
He started getting booked for shows outside of Los Angeles, and I was traveling with him… New York, San Francisco… then Japan… then Canada… And finally, with the help of the manager for Robert Glasper, we booked a European tour. I ended up finishing the planning and then managing this tour. Within all of this, I officially launched my business after months of careful planning, to make things official.
The same year of the European tour, we were also nominated for a Grammy award for the album Velvet Portraits. So the following year I was able to attend the Grammys. Later that year, we decided to do another live local pop up show. I got the call on a late Sunday night that Terrace and Robert wanted to do this show on a Wednesday. The show featured legendary drummer Chris Dave, and bassist Derrick Hodge, which was also the original Robert Glasper Trio.
The show ended up being really star-studded, with Don Cheadle and Wayne Brady hosting and appearances from Dave Chappelle, Ledisi, Goapele, Thundercat and so many more. That night I spoke with Chris Dave who asked me "so what all do you do?" From that night, I started working with him as well, producing a live show the following month. He released his debut album at the beginning of 2018, and I was asked to plan his US tour for later that year.
We set out in September of 2018 for a month-long tour covering all of the secondary markets, again, growing his audience from him as a sideman drummer, to bandleader and artist. By the end of that year, Chris Dave also received a Grammy nomination. I have a special relationship with many musicians and like to call myself "The Musician Whisperer."
At the same time of all of this, I'm also consulting in management with aspiring artists and working on producing bigger shows. Outside of music I have also have done business launch parties, weddings, class reunions, and birthday parties. I've managed red carpets for awards shows and worked the door for special events with large corporations.
I'm also a writer, so I've written bios, press releases, website, and social media copy and edited college term papers. One of my dear friends and clients once said many years ago "Everybody needs a Lil Mo." The phrase stuck. Hence, you need mo. This year I plan to work on bigger projects and events and take my artists to higher heights.
Has it been a smooth road?
It's never a smooth road. And anyone who says that is a big fat lie. Lol.
One of my biggest struggles has been navigating the industry as a woman. I didn't realize I have a mentor, so every experience I had has been trial and error. Entertainment is a male-dominated industry, so if I'm too assertive, I called one thing, If I speak my mind too much or react to the negativity that is spewed at me, I'm called emotional. I've learned to stay very sterile in most situations unless its safe enough for me to be myself.
Another obstacle I face is financial. I have a heart for aspiring and up and coming musicians/artists, but they don't always have the budget to pay or the work to give me a commission. I've found myself not being paid by people who had called on me to perform a task. Or I have had to wait quite some time to receive payment.
Another obstacle is that because I haven't gotten big corporate contracts or a steady retainer that would sustain, I have had to keep a regular job that helps to keep the bills paid and provides me and my child medical insurance. I struggle with being able to go into a full-time business owner, At one point I did, and due to some bad business deals, I ended up having to once again, get a standard job.
In the way of booking shows, one of the challenges I have had is convincing out of the loop club and venue owners about the popularity of my artist so they can receive a deal that is comparable to their talent. So I would settle for what they were offering, but after seeing the performance would beg for us to come back. It can be frustrating, but it's the nature of the game.
We'd love to hear more about what you do.
What do I do?
I do all aspects of public relations for clients. I produce live music events and plan other events. I work with venues, vendors, and clients to bring visions to reality. I'm also a writer and editor. I plan and manage tours for musicians, and consult in artist management. I also evaluate and create social media and marketing strategies.
What do I specialize in?
Marketing and promotions through live events. Managing people and events. Conflict resolution. Writing.
What am I known for?
Bringing ideas and vision to life for my clients and understanding musicians needs, wants and desires on a deep level.
What am I most proud of?
That I work with some of the best in the business. Being a part of two Grammy nominations from unlikely contenders. That the majority of my business has come from referrals and I have had to do very little of my own marketing and advertising, although I know that's what is going to take me to the next level.
What sets me apart?
I've been told it's the way I care. I also have keen attention to detail. Also, I've worked in and studied luxury brands, so I approach my clients as if they are a luxury brand and deal with them from that mindset.
Is our city a good place to do what you do?
People come here from all over because they view it is a land of opportunity and for most its true. I'm born and raised from here, but many of my clients, colleagues, and associates have come here from somewhere else. Many of them find success. And if it's not more success than where they were, it might be a different success. They might find themselves able to tap into a different area of their field that wasn't available to them before.
There is always something going on. There is always someone new moving here. There is always new talent. There will always be a need for an event to be coordinated or produced. As many people as I know, I still don't know everyone, and I still don't cover every aspect of the field, so there is always room for others.
But I don't recommend people start out here if they aren't from here. I think they should really make their mark at home first. Go as far as they can at home, before coming out here. Those who make it here are not just the best; they are the ones who work the hardest.
Contact Info:
Getting in touch: VoyageLA is built on recommendations from the community; it's how we uncover hidden gems, so if you know someone who deserves recognition please let us know here.