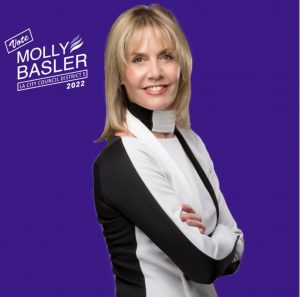 Today we'd like to introduce you to Molly Basler.
Hi Molly, thanks for sharing your story with us. To start, maybe you can tell our readers some of your backstory.
I was born in Downtown Los Angeles and raised in Woodland Hills, in the San Fernando Valley. At the time of my birth, I had three brothers. My parents wanted a girl, and they finally got one. I lived in a beautiful house that was up on a hill overlooking the valley with fields of corn and horses grazing. I grew up watching the sunrise every morning from my bedroom window and watched the sunset from our backyard that looked over the other side of the valley, houses, and Woodland Hills park. Our backyard was filled with eucalyptus trees and a basketball ball court at the bottom of our yard. From the time I can remember, I wanted to go into the entertainment industry — modeling and acting. So that is what I did. I graduated high school, moved out of my parent's house, and moved in with a couple I met in an acting class. She was also an aspiring actress.
We both we're moving g in the fast lane. I began working immediately and was running with a powerful Hollywood crowd. It was fun for a while, but I lost myself in the party scene and was being pulled in too many directions. I then decided to go back to school. I ended up going to USC for a couple of years, but I still was too close to Hollywood, so I moved up to San Francisco, did theatre, and went back to school at Mills College. I came back to LA when I graduated and finally settled in Santa Monica.
I was trying to find work as an actor, but it didn't have that magic when I first started. I was struggling. I met a man and decided to get married, and moved back up to San Franciso. I stayed up there for about a year and got restless and wanted to come back and try Hollywood again. I had this pull to Hollywood — I couldn't stop the pull. That marriage ended in divorce. I moved back to LA. I lived in Silverlake with a friend. Then found a place in Santa Monica where I stayed for 13 years. I had fun. I was an artist and was always creating a new project — playing the banjo, writing music, and starting an acting class that reunited me with my dear friend, who was also an actor, who I had lost touch with years ago. We became best friends, and I began running the Hollywood scene again. I was trying to work as an actor /model, and I always had agents, and I would work, but nothing to catapult me into the realm I wanted to be in STARDOM
It's funny; I knew some of the biggest names in Hollywood at that time but never asked them to put me in a film in a major role. Hmmm?
So I was hanging with the big wigs drinking too much, and other "things," and I was losing myself.
I kept that up for a while. Got married again to a beautiful Doctor, and we had a beautiful life until it wasn't, and that marriage ended. I went back into the Hollywood scene and hung with the "Mr. Bigs" and having fun until it wasn't, and I realized my life was going nowhere, and I was running out of money, and I knew that something had to change or I would die. I was already dying spiritually and had lost who I was; the young woman who wanted to be a success and make a splash in the world, who wanted to do great things, had become a party hound and had become someone I didn't recognize any longer.
When I was in Junior High, people would tell me: you will be the first female President of the United States. In High School, they would say to me: you're going to be a famous model. In Hollywood, they were grooming me to be a star. In college, they said I would be a great film star, but I did none of those things because I got lost in alcohol and drugs.
Then I found Alanon and met people who were in AA, and slowly my journey brought a woman into my life who told me I needed to go to AA and my life would change. And that is what I did. It has been an arduous journey, but I have become the person I was meant to become: The young girl who was an activist, passionate about the underdog, President of her class, an athlete, a leader, someone who helped others and cared about others.
So I got clean and started to study yoga meditation, and I began to teach it to women in sober living and domestic violence shelters. I started teaching a lot. I became a vegan and began marching for the animals. I started a wellness business, wrote a promo vegan cookbook, and created and bottled The Yogini Ginger Clove Luscious Lemonade. I was helping the people and the animals, and then I realized our planet was dying. I went and studied climate change with Al Gore. I became a Climate Reality Leader. I came back from Pittsburg, where this Al Gore event took place, and my journey went into full throttle: People. Planet. Animals. I began speaking to groups of people about the climate crisis and educating them on what they could do as individuals in their community to help with the Climate Emergency. I launched the Green Dream Campaign with the Wedt LA Dem ClubI, became the State and National Issues Chair for the West LA Dem Club. I wrote articles. I marched. I organized. I rescued animals. I started a podcast, and then I decided to run for POLITICAL OFFICE to have a larger platform to help people, the planet, and animals.
I am here to serve. That is the greatest goal we can have. To serve others and help make the world a better place.
I am not a politician. I am a community organizer activist who wants to lead the people of LA into the green Dream future. It's time to vote in leaders who will lead, not politicians who play the political game and use the people as their pawns.
I'm sure you wouldn't say it's been obstacle-free, but so far would you say the journey has been a fairly smooth road?
No, not at all smooth. I have gone through so much to come to where I am now and I still am overcoming obstacles. Running for political office is not easy or obstacle-free. My challenges have been many things: stepping into my power as a woman, finding my voice, finding who I was outside of being an OBJECT, becoming financially independent. And I couldn't do any of those "things" unless I was sober. Getting sober has been the biggest challenge in my life, and going through all the steps to remain sober, lead a spiritual life and learn a whole néw way of being.
I had to get sober to find my authentic self. I have been sober for 15 years, and now I am on an entirely new journey: running for political office.
Thanks – so what else should our readers know about your work and what you're currently focused on?
I am running for LA City Council District 5. People. Planet. Animals. I am not a career politician. I am an activist/environmentalist community organizer. I am here to serve, and I want to make a difference for Los Angeles. I was born and raised here, and I have seen the demise of our City, and it's time for a change.
I am NOT, nor will I ever be, part of the Political Machine that keeps the status quo in place. That keeps the people down and the politicians in power.
What's next?
It depends on if I win the election. If I win, I'll be in office, and I can make a difference. If I don't? I don't know what I'll do. Hopefully, I'll win…….
Onward Together!
Contact Info: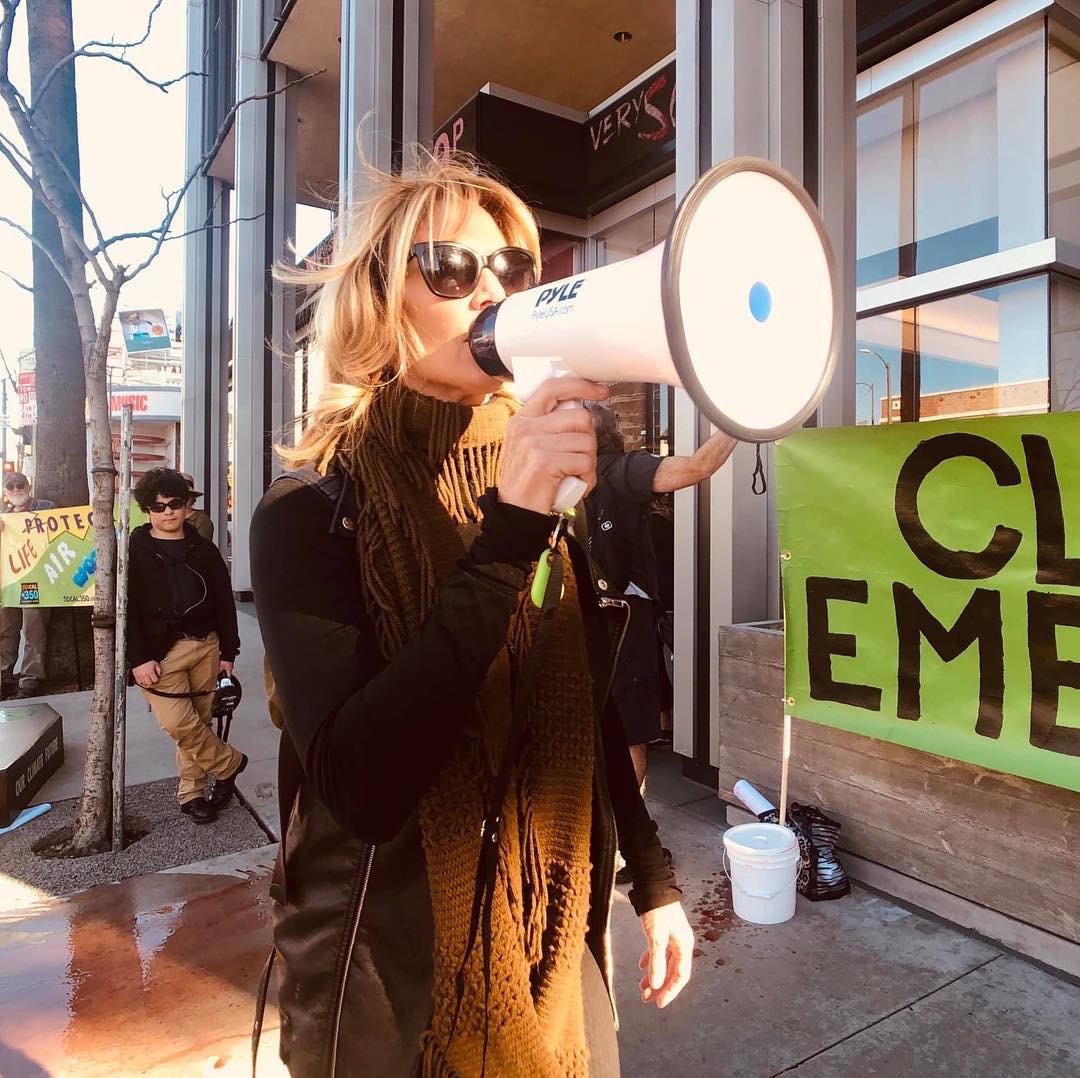 Suggest a Story: VoyageLA is built on recommendations from the community; it's how we uncover hidden gems, so if you or someone you know deserves recognition please let us know here.