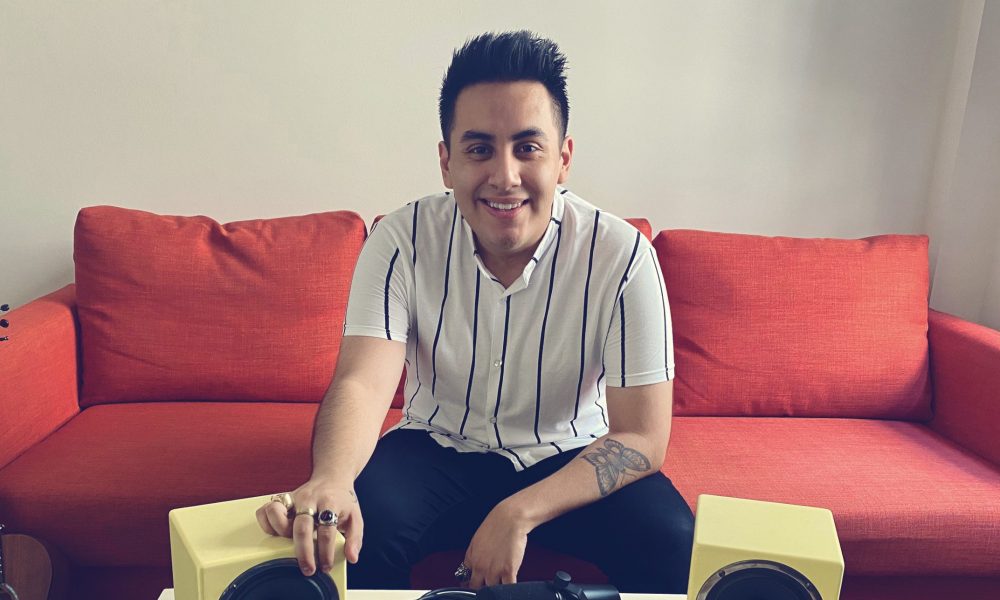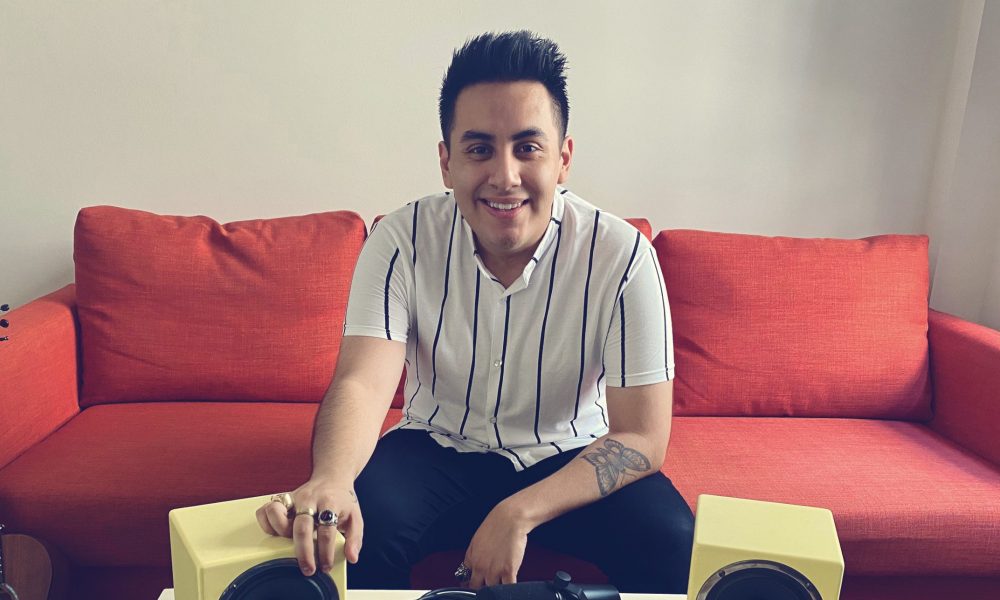 Today we'd like to introduce you to Moises Zulaica.
Thanks for sharing your story with us Moises. So, let's start at the beginning and we can move on from there.
I was born in a very non-musical family. Don't get me wrong, I'm Latino, and Latinos love music, we love to dance, sing, and party, but choosing music as your profession is definitely something that would give your grandma a heart attack, at least that's how it is back in Mexico. Remember the movie Coco? It's just like that. Even if there weren't any musicians in my family, I've always loved music and felt a special connection to it from a very early age. I started singing lessons when I was ten years old, and that was a huge passion for me for a few years, I even made an EP when I was 15, and that was my first experience with recording music.
I worked on my first EP with a local producer from Guadalajara, the city I grew up in. We worked on six songs and I remember being mind blown by the whole process of making a song come to life: everything from tweaking the writing, recording the instruments, programming the drums, to the vocal production and mixing. It was a whole new world that I wasn't even aware of. It might sound a little stupid, but before being in the studio for the first time, I had no clue there was so much to making a song, and the more I knew the more I was curious to learn about it all.
Fast forward a year and by a twist of fate, I met one of the most successful record producers in Mexico, and 16 year old me thought it would be a great idea to show him the not-so-good very first body of music I had ever worked on. Luckily, while he did let me know that what I thought was a revolutionary EP, was really not that great, he also told me he saw potential in me. And that to see that potential evolve, he would suggest I try moving to a city with a bigger music scene. That's when the thought of moving to LA first started. I decided to make the move to Los Angeles as soon as I finished High School, just a month before turning 18. Gave my grandma a heart attack, my mom cried for hours (happy tears), and all my friends were in shock, but ultimately I felt the support of a lot of people, and they were all happy to see me move to this city to pursue my dream career. I went to the LA Recording School to get an Associate's Degree in music production, at this point I didn't know if I wanted to be a producer, songwriter or artist, but I figured that getting an understanding of music production would probably be the most beneficial in the long run regardless of what I wanted my role in music to be.
I interned at multiple studios in LA before landing a production assistant job for multi-platinum music production team "Da Internz". Working with them was such an enlightening experience. I got to understand so many aspects of the business, grow a network, and define what I wanted to do in music. While I originally started having a passion for singing, through the years that evolved into a passion for every aspect of creating music, and I realized I had a more natural talent for producing and writing songs than I did for singing, and now doing what I do I can't imagine doing anything else. Now I get to make songs everyday with so many artists and songwriters that have talent beyond anything I would have ever imagined, and I couldn't be more grateful for all the opportunities life has given me, I'm so excited to see where this journey will take me in the future.
Has it been a smooth road?
There's a lot of words to describe going for a career in music, but smooth is definitely not one of them, haha! I'm sure every profession has its difficulties and struggles, but I think what makes music seem like such a distant dream for a lot of people is that there's not a clear path to take to make it in music, everyone's journey is so different. Specially when you come from another country. The one thing that holds true is that consistency is the key.
I've been really lucky to have had people in my corner supporting me these past few years, from my mom helping me financially in order to move out to LA, mentors who have shared their knowledge, songwriters who I have learned from and grown with, my friends at ASCAP helping me meet other creatives, and artists who have taken a chance on a new producer in the game. Like Kira Kosarin, who I had my first legitimate cut with a little over a year ago!
I've had my ups and downs, but ultimately getting the chance to do what I love is so rewarding, and I'm so grateful to have met so many amazing souls in my time in LA.
Can you give our readers some background on your music?
I'm a music producer and songwriter. I don't think it needs a lot of explanation, but for people who are not in music, it's kind of the equivalent of what a movie director would be. As a producer, I'm responsible for overseeing the whole process, from working with songwriters to write a song to recording/making the instrumentation, recording the artist's vocals, and even sometimes take care of the mixing and mastering process.
I think what sets me apart from other producers is that I grew up with a completely different musical background than most people in the US. Growing up with Latin music I have a special place in my heart for rhythm, I love playing around with interesting rhythmic patterns and percussion elements, it's my bread and butter. I was also really involved with the Hip-Hop and RnB community when I started working in LA, so that shaped my sound heavily. Combine all of that with my love for pop music and you get me. So it might sound like a bit of a mess but it works for me!
Is our city a good place to do what you do?
Los Angeles is a great city for anyone who wants to work in the entertainment industry, but here's the catch: Anyone who is also ready to work for it. The city has no lack of exceptional talent and people who want to make a name for themselves, so that also turns it into a really competitive city where a lot of people are willing to do your job if you're not willing to do it yourself. Unfortunately, that leads to things that need to change in the industry, like unpaid internships or lack of compensation for songwriters and producers, but it also separates the people who are here cause they think its an easy path from people who are genuinely passionate about what they do.
If music, film, or dancing is something you're passionate about, moving to LA is definitely something that will be beneficial. Just be aware that you will have to do three times the amount of work you're doing wherever you are in the world right now in order to make it.
Contact Info:
Image Credit:
Alexandra Coppock (Not all photos)
Suggest a story: VoyageLA is built on recommendations from the community; it's how we uncover hidden gems, so if you or someone you know deserves recognition please let us know here.