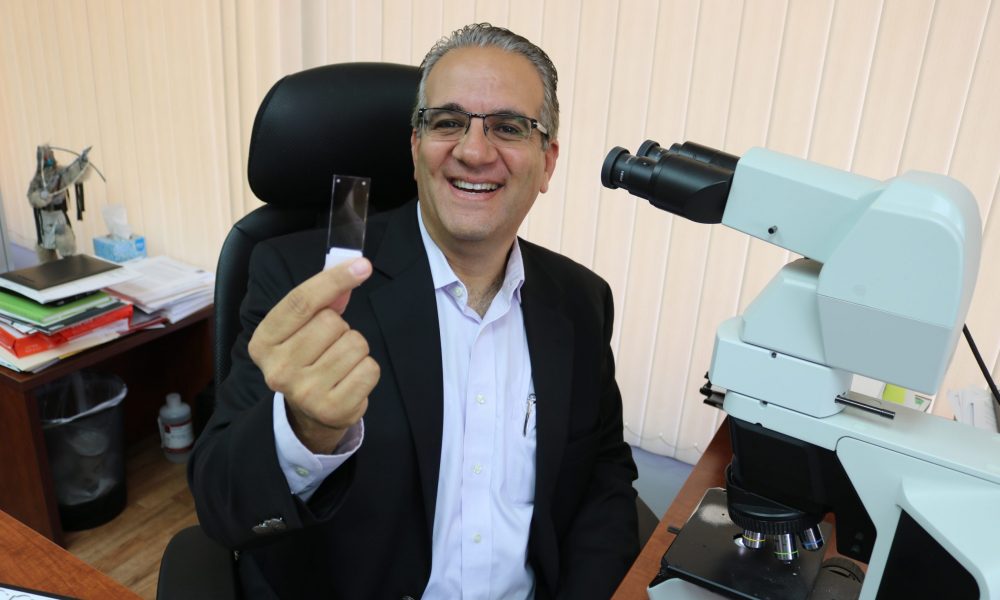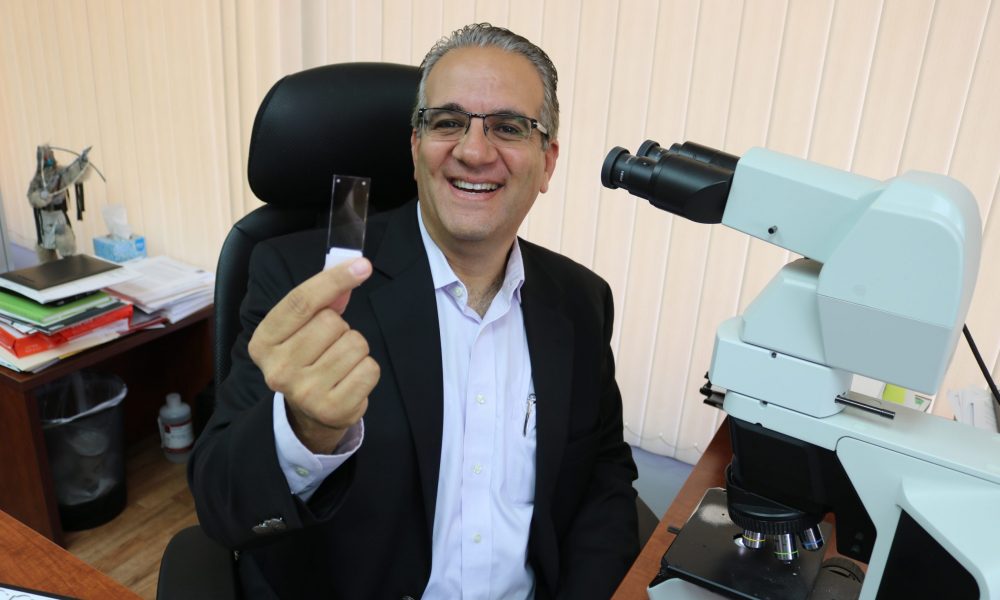 Today we'd like to introduce you to Mohammad "Kimo" Kamal.
Mohammad, please share your story with us. How did you get to where you are today?
I use Kimo as my artist name. I am a pathologist and an artist. Pathologists are medical doctors who specialize in the diagnostic side of medicine. I received my medical education in Cairo University and completed my pathology training and subspecialty fellowship gastrointestinal pathology at UCLA. I started my laboratory Omni Pathology in Pasadena in 2009. We receive biopsies from physicians. My laboratory technicians process the tissue and prepare the slides that my pathology team and I review under the microscope and render the diagnosis. Based on our interpretation, the physicians treat the patients. We diagnose cancer cases and other benign tumors in addition to various inflammatory conditions.
In addition to managing Omni Pathology, I am a volunteer clinical assistant professor at UCLA.
I routinely capture images of interesting cases to use for teaching. One day an interior designer who was helping me prepare for the opening of my lab saw the images in my computer and complemented them. She suggested that we use some of the images to decorate the hallways of the lab. They were a big hit and received great reviews from our guests. From that time, I became interested in art photography as I started to notice interesting shapes and figures under the microscope during my daily review of cases. I began to see beyond the diagnoses. I became more aware of artistic figures. I went through different phases. I started with shapes that resembled smiley faces, animals, recognizable objects etc. I then evolved into capturing abstract images. Another transformation I am going through now is playing with colors. My early work is taken in the original pink and purple colors of hematoxylin and Eosin the stained used in pathology. Lately I stared to digitally manipulate the images and use different colors. This process gave life to many images in my library that I thought were not as spectacular in H&E colors as they are now in the new coloring.
This art adds a new dimension to my life as a pathologist. Because pathologists do not have direct contact with patients, it is very easy for a pathologist to lose sight of the human behind the slide. My art acts as a constant reminder that within every sample, there may be a hidden treasure waiting to be discovered and a reminder that there is more to the slide than just a piece of tissue to diagnose. This art is proof that the smallest things in life can leave the biggest impression.
We're always bombarded by how great it is to pursue your passion, etc – but we've spoken with enough people to know that it's not always easy. Overall, would you say things have been easy for you?
Switching roles from a scientist to an artist is one of the challenges. As a pathologist, my job is to report to my physician colleagues what I see under the microscope.
As an artist, because of the versatility of these images where two individuals looking at the same image can see completely different things, I feel that the less I say about what I see, the better it is. I feel that saying too much may limit the viewer's imagination and diminish the potential of the image and its impact on the viewer.
Even in naming the image, I try to be subtle to allow the viewers to explore the image without the distraction of a specifically descriptive name.

Another challenge is to resist the viewers' desire to know the disease displayed in the image or the body site of the tissue. Although I believe that this curiosity is natural, I am always concerned that the scientific knowledge could overshadow the art and limit its potential. For example, one may be turned off by an image if it was taken from an aggressive cancer. I believe that there is beauty in everything and the nature of the disease, from the artistic standpoint, does not change that. Therefore, it shouldn't matter what the science behind the image is. What's in my art is really what you see, not what I see.
We'd love to hear more about your business.
The famous French internist Armand Trousseau said "Every science touches art at some points—every art has its scientific side; the worst man of science is he who is never an artist, and the worst artist is he who is never a man of science."
I started my website www.artiscopic.com because I want to share my art with the world. Hundreds of years ago, the concept of taking a small fragment of human tissue, processing it in a laboratory and examining it under the microscope to diagnose and treat disease would be beyond imagination. But to be able to do all of this and to find art that evokes thoughts and emotions is fascinating.
Given the uniqueness of these images, when you hang my art on your wall, you are guaranteed to create very interesting discussions. Your friends will stare at these images and describe things that you didn't see.
I hope that my art can help in raising awareness for science and health. I hope it inspires scientists to expand their view beyond the scientific facts and to see nature and beauty in every little detail.
I am hoping to build around Artiscopic a community of individuals who appreciate art and science and use both to make this a better world. What can be better than having young scientists interested in art and young artists interested in science?
I am currently in discussion with a local University to have an exhibit of my art at their new Health Science Campus. I would like to have more exhibits in college campuses and other venues all over the world.
I can see my art in the future used as a therapeutic tool, where patients would bring their slides and sit with the artists and find an artistic image that they keep to memorialize their fight against disease and to celebrate overcoming their struggle.
What were you like growing up?
I was born in Washington DC and raised in Cairo, Egypt. I was in a gifted student class throughout most of my education. At the age of 13 I was introduced to Croquet, a very popular game, played at a very high competitive level in Egypt. Being part of a team and competing in front of large crowds transformed me from a shy child to a confident and socially comfortable young man. I excelled in croquet and became one of the top players in Egypt winning multiple national championships with my team. I am a 3-time US national champion and have represented the USA in many world championships, the latest was in Melbourne, Australia in March 2017.
After finishing medical school, I got married to my sweetheart Omneya. Being a US citizen by birth played a major role in our decision to come to America in 1991 to pursue our career dreams and start our family.
Although I had no interest in arts as a child, living in a highly creative city as Los Angeles facilitated my evolution as an artist.
Pricing:
Contact Info: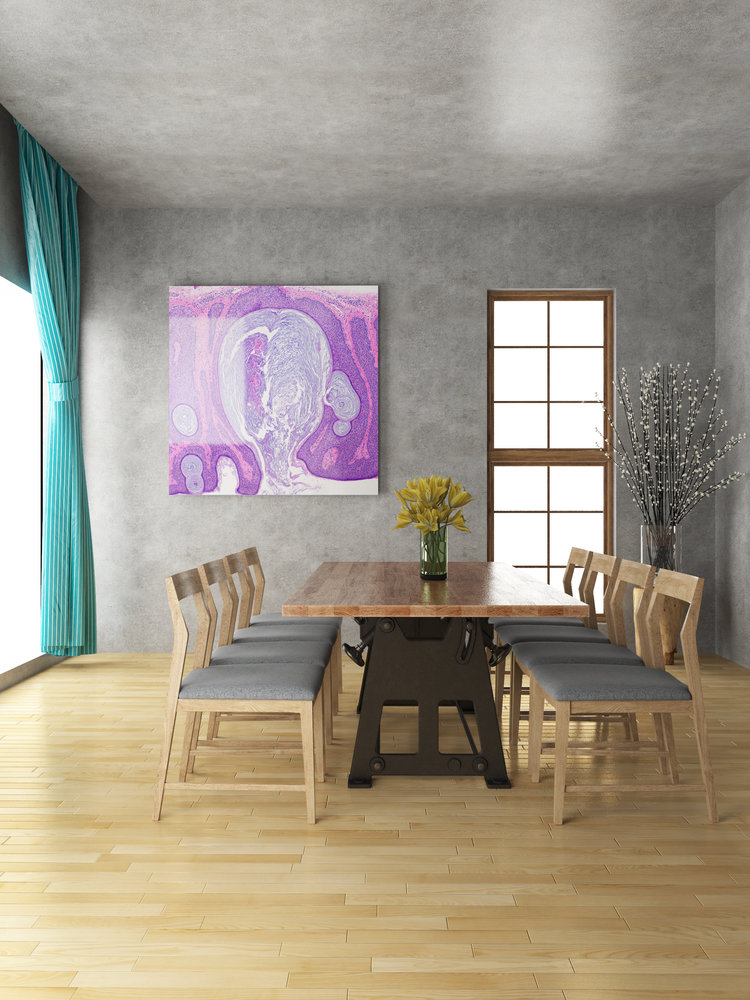 Image Credit:
www.artiscopic.com
Getting in touch: VoyageLA is built on recommendations from the community; it's how we uncover hidden gems, so if you know someone who deserves recognition please let us know here.