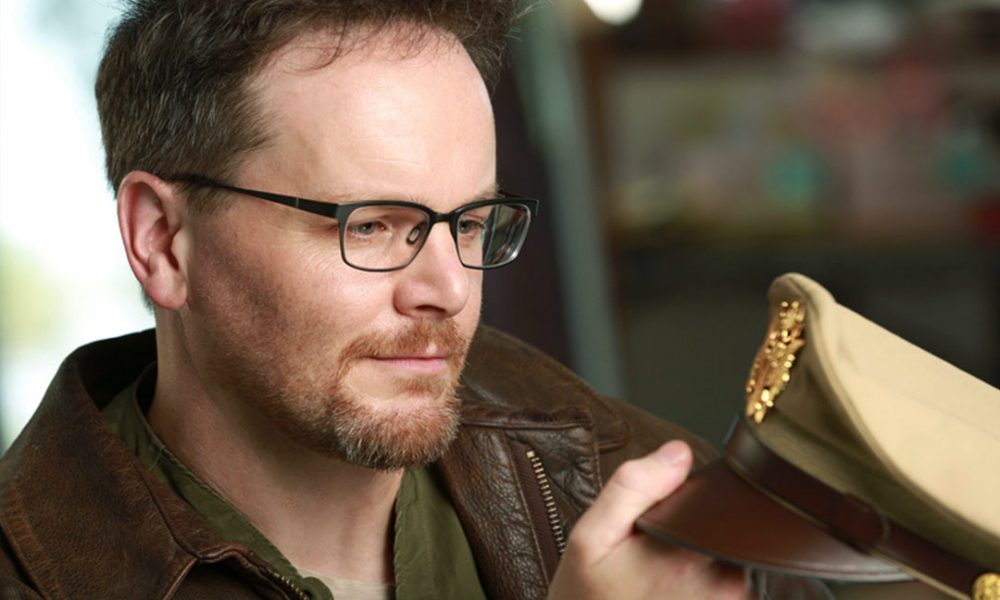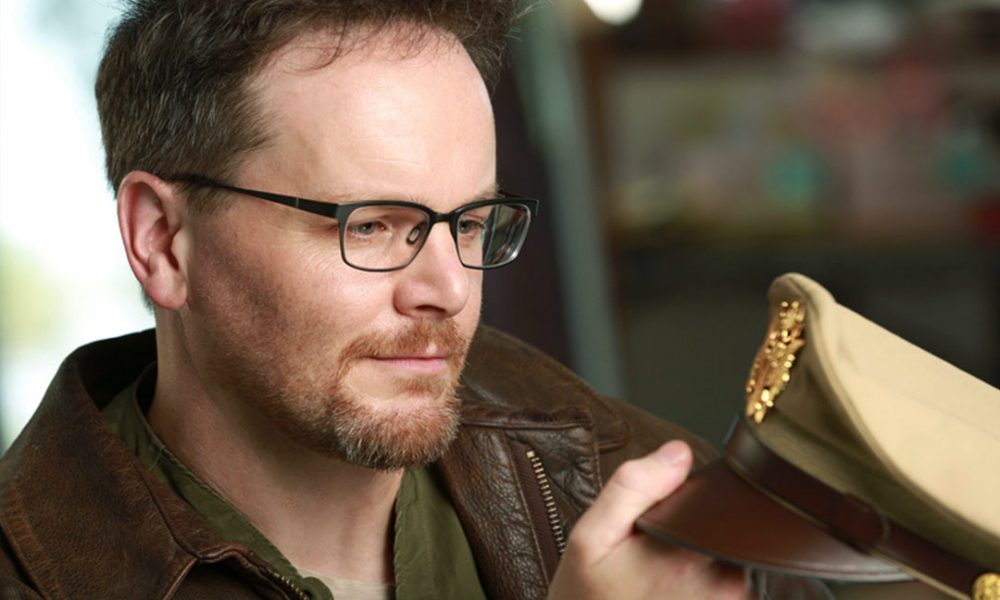 Today we'd like to introduce you to Christopher Johnson.
Christopher, can you briefly walk us through your story – how you started and how you got to where you are today.
Years ago, I learned of a WWII rescue squadron that served with the sole purpose of saving lives. They would fly amphibious planes called PBY Catalinas (code named Dumbos because of their massive wingspan) and pilot into enemy waters searching for downed American or Allied airmen, pluck them from the waters, and bring them home to safety. A spark ignited in me as I learned about their extreme bravery and sacrifice. That started a long process of learning everything I could about the subject and pooling all the details into a narrative structured for filmic storytelling.
What initially struck me, which was unique to my process from the outset, was that this production was based on real people, veterans of WWII who performed profoundly dangerous and equally miraculous missions which resulted in the saving of lives during a period in our global history fraught with the polar opposite. The story of these veterans had to be told and I sought out the surviving members of the squadron to interview as research for a feature film script I planned to make.
It was only after recording an interview with the first of the veterans that I realized no feature film or script could do justice to this man's story. As much as his actions during the war, HE was the story… they all were, and are – and so I changed course and set out to create a film that is a hybrid feature film/documentary and which showcases the actual people who the film is about. Nine years later, I'm pushing toward the finish line with the hope that the remaining veterans will still be here when we reach that finish line, to see their story on the big screen. There are some obstacles yet to overcome, but my struggles as a writer-director could never equal those endured by the brave members of the greatest generation, whom I have come to know and love throughout the process of making JOURNEY TO ROYAL.
Great, so let's dig a little deeper into the story – has it been an easy path overall and if not, what were the challenges you've had to overcome?
Obstacles and challenges present themselves throughout the life of your career. When I began as a filmmaker back in the day, film (as opposed to digital) was the mainstay and you were working to grasp the photochemical process. Once you learned to expose images consistently you were then challenged with making those filmed images artful in service of the story, learning about how camera movement impacted viewers and so on. Technology has evolved and changed some of the ways we do things, but the principles remain the same.
Ever present is the learning process of effective storytelling in film, which can take on so many forms, but all harkens back to ancient archetypes and structures found in foundational mythologies, which reflect the 3-act structure and innumerable takes on the classic hero's journey. The other side of that coin comes in learning all of the ins and outs of the business of making movies and in fact, I would argue that easily 80% of the work you do in independent filmmaking is logistical.
External struggles are the easiest to overcome in my estimation. The real challenge comes when you're trying to forge a new path or try something different and you're the only one who really sees the end result in your mind's eye and you're working to convey that to your cast and crew (and sometimes, investors.) There are a lot of internal questions and fleeting moments of self-doubt. Making movies is such an expensive and massively involved endeavor, and the amount of energy required to get some movement, let alone momentum, is daunting. You really have to be invested in what you're striving to accomplish and the story you're telling. In terms of directing, I've worked entirely independently of the studio system, which on the one hand is liberating, and on the other, very challenging and risky.
In fact, I welcome the challenges of working in the studio system where some of the heavy liftings of those obstacles and risks are taken on by a well-oiled machine designed to facilitate the solving of whatever demands may arise… it remains a primary career goal. But on the independent level, as a writer-producer-director, you're the one driving the entire creative pipeline and the one that has to go out in the world, obtain funding for the thing, oversee making it, and get it sold.
The Misty Falls Motion Picture Company – what should we know? What do you guys do best? What sets you apart from the competition?
In founding The Misty Falls Motion Picture Company, my goal was and remains to provide a business platform wherein I can make the films I want to make, while at the same time providing an environment where people feel valued and enjoy contributing.
That I've been able to go through the steps of making a movie, A to Z, more than once is, in and of itself, remarkable to me given the nature and expense of the process. JOURNEY TO ROYAL is my fourth outing as a writer-director and I'm most proud of the fact that my spirit endures despite the challenges and obstacles life and the business have presented to me. It also happens to be about a subject that is very important to me.
At its center, JOURNEY TO ROYAL tells the extraordinary true story of WWII pilot Royal A. Stratton and the 4th Emergency Rescue Squadron who, over the seas of an embattled South Pacific, flew 862 rescue missions to save the lives of 576 men adrift in its treacherous waters. Royal also happens to have been my great uncle and through my journey making this film, I am striving to unravel the mystery surrounding his fatal May 29, 1945 mission.
Juxtaposed with the dramatic events of WWII is the evolving contemporary story of Fred Mancuso, a Green Beret, whose own tumultuous journey takes him through active service into retirement, cultivating an analysis of the startling long-term effects armed conflict and PTSD have on our veterans. So this picture has the potential to be galvanizing in terms of how people may view me as a filmmaker and director and it is certainly the work that has the most depth and meaning for me to date. Perceptions of the film are so subjective that it is unclear if this effort will set me apart from others in any way that will manifest substantially.
But my hope is that the story of these courageous young men, the effort that I've put into realizing their story, my goal to preserve history and honor the legacy of all those who served in the capacity of saving lives in one of the most unifying conflicts in modern history, as well as addressing the ongoing struggles of post-military service (PTSD and reintegration into civilian life), and by actually completing and getting this film to market, that all these efforts will set me apart in some way. It's the most multi-faceted and difficult film I've undertaken to date – substantially more challenging than the fictional narrative features I've directed.
I think it's beneficial to view your approach to art as your brand. I won't say all good directors have done this, but usually, the most successful ones have developed a signature style or a way of telling stories that are recognizable on some level. Watch a few scenes from a Steven Spielberg film, or a James Cameron film, or a Quentin Tarantino film, and you will know pretty quickly whose work you are viewing. And that's something that often develops over time and the scope of many films, though some directors come out of the gate fully formed.
So, my business has been about developing a style of storytelling that is unique at some level while still meeting distributors' expectations and those of the audience. If you've done that successfully, then you'll have a good shot at meeting the expectations of your financiers and you'll know if you get to do it all over again. If you don't make your money back, it makes your next outing all the more challenging. So, if one of your goals is to engender your work with any kind of financial success, I believe it's imperative to keep in mind the way your storytelling will be received and who that audience will be.
What quality or characteristic do you feel is most important to your success?
The quality or characteristic most important to success is persistence. You will face overwhelming obstacles at some point, you will face doubt, fear, joy, elation… every conceivable filmmaking challenge and related emotion on the spectrum. The only thing that will defeat you is the voice in your head and/or stopping in your tracks; giving up the fight. I can tell you that it is possible for something to go on so long and so far beyond your expectations that you will have to dig to new depths to find the energy and fortitude to continue on even after you think you have exhausted all your resources. Believe that it is possible, through persistence and ingenuity, to reach the finish line, because the foundation of success in all endeavors, artistic or otherwise, begins with the belief that you have in your ability to finish what you start.
Filmmaking can feel like a kind of artistic war where your mission objective is to organize the chaos inherent in the process and transform it into art. Never has that fact been clearer to me than when filming a sequence on the open ocean with two life rafts, 9 actors, and a full crew, battling nature, currents, cargo ships, and sailboats, while camera operating off of a diving platform on the back of a 50-foot yacht.
Stay the course… even when you get a little seasick.
For more information about JOURNEY TO ROYAL, please visit the website at www.JourneyToRoyal.com and follow us on Instagram @JourneyToRoyal and Facebook at www.facebook.com/JourneyToRoyal.
To make a financial contribution towards the finishing fund of our film, please contact us at Info@JourneyToRoyal.com. We would be so grateful.
Contact Info:
Image Credit:
Mariana Tosca – www.toscaphotography.com
Getting in touch: VoyageLA is built on recommendations from the community; it's how we uncover hidden gems, so if you know someone who deserves recognition please let us know here.