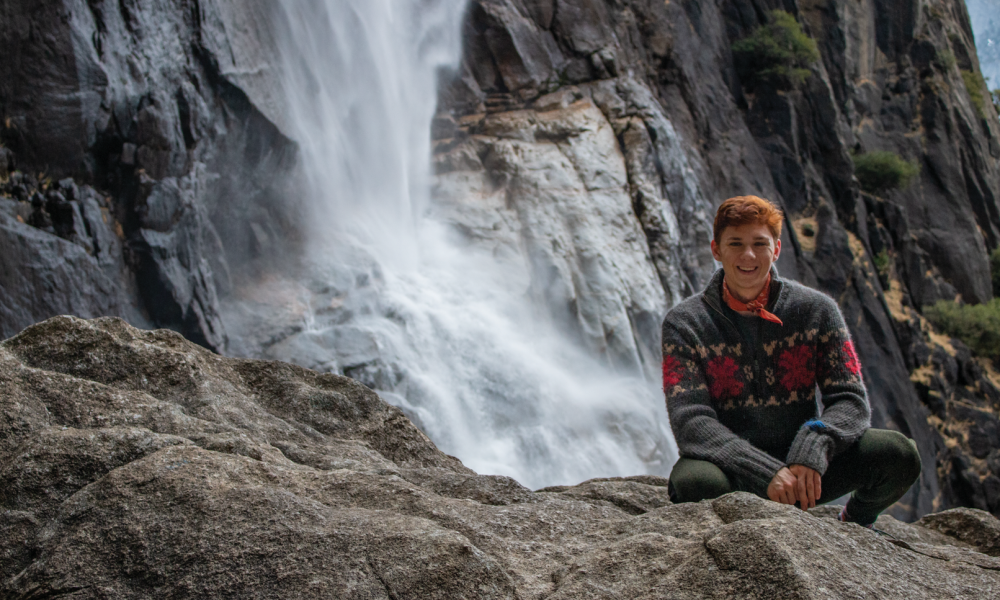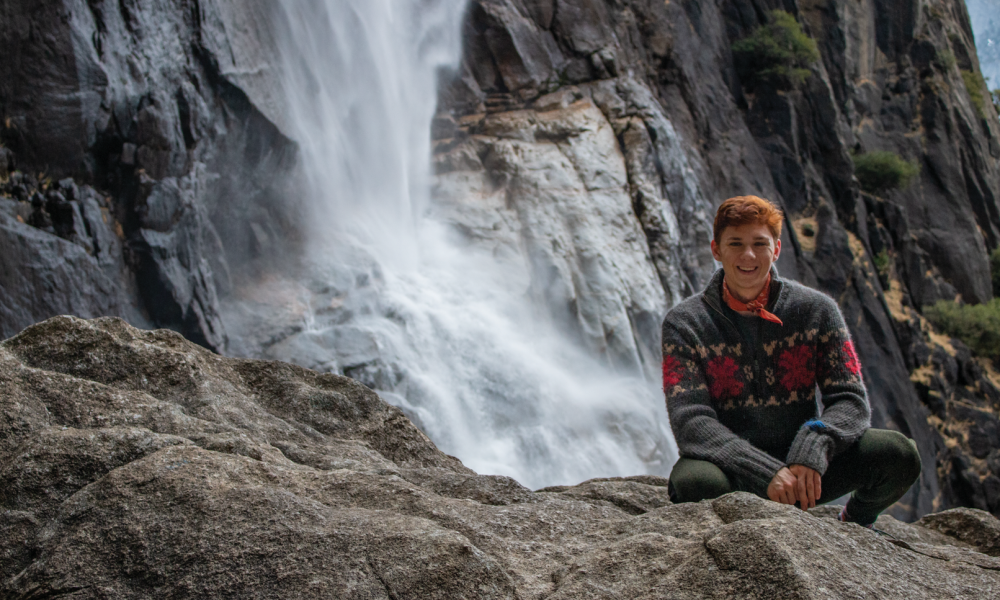 Today we'd like to introduce you to Austin Quinlan.
Austin, can you briefly walk us through your story – how you started and how you got to where you are today.
My start in drag is unfortunately not a very interesting one. Like many drag queens my age and younger, I watched RuPaul's Drag Race and thought "that seems fun, I can do that". So, I bought a sewing machine, makeup, and wigs, and started very lightly practicing drag for over a year before I even first performed in a competition that I lost. Humble beginnings, I suppose.
However, once I moved to Los Angeles in 2018, I realized that I wanted to take my drag in a different direction. I decided that I didn't want to perform in clubs, mostly because I am very self-conscious in clubs and I love going to bed at 9:30 pm, and instead I wanted to combine my style of drag with my passion for wildlife documentary filmmaking. So out with the old, and in with the new. I changed my drag name to Miss Adventure (I love a good, simple pun) and my changed aesthetic to be more safari and wildlife themed. I started filming out in nature and working with local wildlife groups to learn more about animals in order to create wildlife education-based drag content.
Has it been a smooth road?
As someone who has had to teach himself drag completely on his own, it definitely hasn't been a totally smooth road. Learning to sew has resulted in plenty of ugly garments and even a sewing machine needle through my finger. Styling wigs has culminated in lots of destroyed wigs and finger burns too. Pinpricks, curling irons, sewing needles, chipped nails – it seems like my fingers really get the short end of the stick when it comes to drag. But sewing and styling are nothing compared to the two real difficulties I've faced when doing drag. Overcoming all of my self-doubt and self-image issues, and dating, are the two biggest struggles I've had.
Every time I get in drag, 99% of the process is me hating what I'm sewing, hating the wig, hating my makeup, and getting extremely discouraged or disheartened with how I look. And it's a frustrating process to feel so bad about yourself almost the entire time. There's always a point in the transformation, about three-quarters of the way through, where I feel I should just give it up. I'll look at myself in the mirror and think "You're terrible at makeup, you don't know what you're doing, you need to quit drag".
The payoff, of course – the last 1% of the process – is when I put everything together. The completed outfit with my finished makeup and styled wig and BAM! I'm the most beautiful person that's ever lived. When I get into drag I literally spend the rest of the night looking at myself in every shiny surface like a parakeet looking at its own reflection in the window. I can't get enough of myself in drag! It's a great feeling, especially after coming off a three-hour process where I hate it. I feel like a girl in Dance Moms or Toddlers and Tiaras when they cry and sob over how much they hate dancing but then they go on to win first place and are on top of the world. That's me. Mood. Relatable.
The other struggle is dating while doing drag. Despite the progress, we've made legally in the last century for LGBTQIA rights, there is still so much work to be done socially. We still very much exist in a patriarchal society that dictates what is masculine and feminine, and what is good versus what is seen as weak. I can't tell you the number of guys that have ghosted me or accosted me when they find out I do drag. I've had relationships end when a guy finds a pair of pumps in my car, or when I have to explain why I'm at Ulta buying lipstick. I even had one ex threaten, harass, and stalk me overdoing drag. It can sometimes be a scary situation. And people who don't do drag don't fully understand that. From the outside, with RuPaul's Drag Race being so popular, it seems like drag queens are the new hit thing and that dating a drag queen would be all the rage. But it's very much the opposite. Many gay men still adhere to strict patriarchal views and see drag as something fun, albeit a weak and degrading feminine trait. It's a whole "masc4masc" culture that is difficult to escape from. So, I often find myself hiding the fact that I do drag so that I can protect myself, despite being a huge advocate for drag and gender expression.
What do you do, what do you specialize in, what are you known for, etc. What are you most proud of? What sets you apart from others?
I like to describe myself as "Drag Race meets Steve Irwin". I'm the single point of intersection in wildlife education and female impersonation Venn Diagram. A niche no one asked to be filled. And yet, here I am, ready to fill that niche like it's my job.
I think what sets me apart from other drag queens is that I have different goals in mind for myself. I'm focusing more on wildlife conservation and education rather than current fashion trends or nightlife. I want to use my drag to reach new audiences and to create more global change. In my mind, as drag becomes more and more mainstream, we should use our drag characters to fight for more than just queer visibility. I can be an advocate for all things queer AND can educate people on beekeeping. I can tell people about how fighting for gay rights extends decades earlier than Stonewall AND can teach about how the products we buy directly hurt the planet. These things don't have to be mutually exclusive, and I think people forget that.
I'm excited to work on new projects in the future that focus more on wildlife, too. I'm currently working with a local wildlife conservationist to create videos on animal conservation, I have plans for an environmental activist podcast, and even have plans to change my own habits to further practice what I preach.
Is our city a good place to do what you do?
I was nervous moving out to LA and deciding to focus on wildlife because, frankly, when you look in any direction in LA you see traffic, buildings, concrete, fake grass, dead grass, and pollution. At first glance, it doesn't seem like the best place for a wildlife documentary filmmaking drag queen. But when you look closer and find that there are so many people working with animals, there are colleges focusing on conservation issues, and you can drive just a couple hours to be completely secluded in nature, you realize that LA is really the best place to be for work that's creatively integrated.
Moving to LA and starting a new life or business seems so daunting. But there are so many resources here that make everything so accessible, no matter what type of work you want to do. And now with social media playing such a huge role in communication, it's easier than ever to collaborate with someone. So, go ahead and send a DM to that person on Instagram about their photography. Email that director whose style you really like. Call up the professor whose researching work on your favorite topic. You'll find that people in this city are eager to share information and help lift others up.
Contact Info:
Email: misadventuresandmakeup@gmail.com
Image Credit:
Irena Weaver, Chris Crompton, Anastasia Beverly Hills Team at DragCon LA
Suggest a story: VoyageLA is built on recommendations from the community; it's how we uncover hidden gems, so if you or someone you know deserves recognition please let us know here.