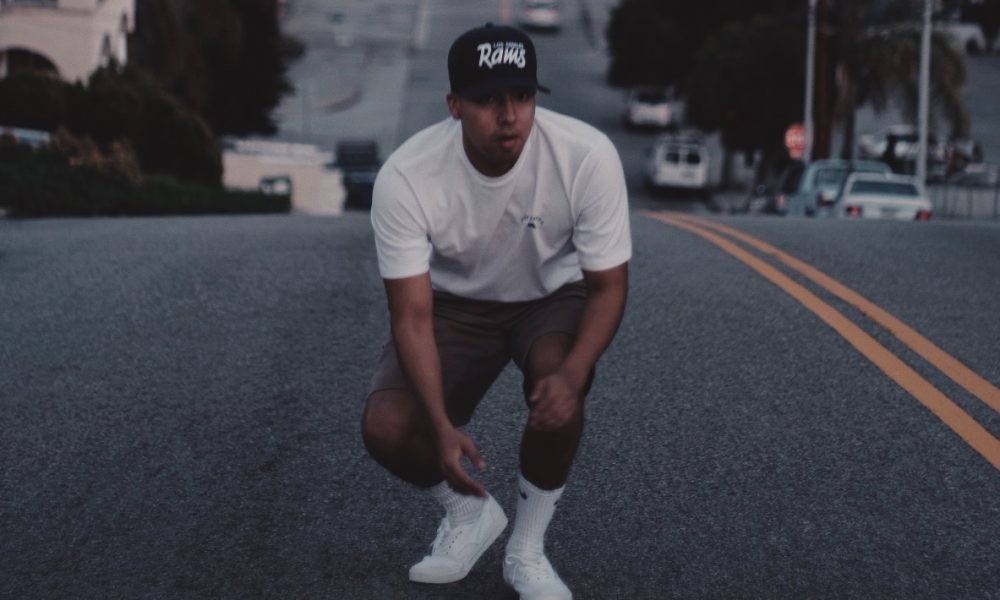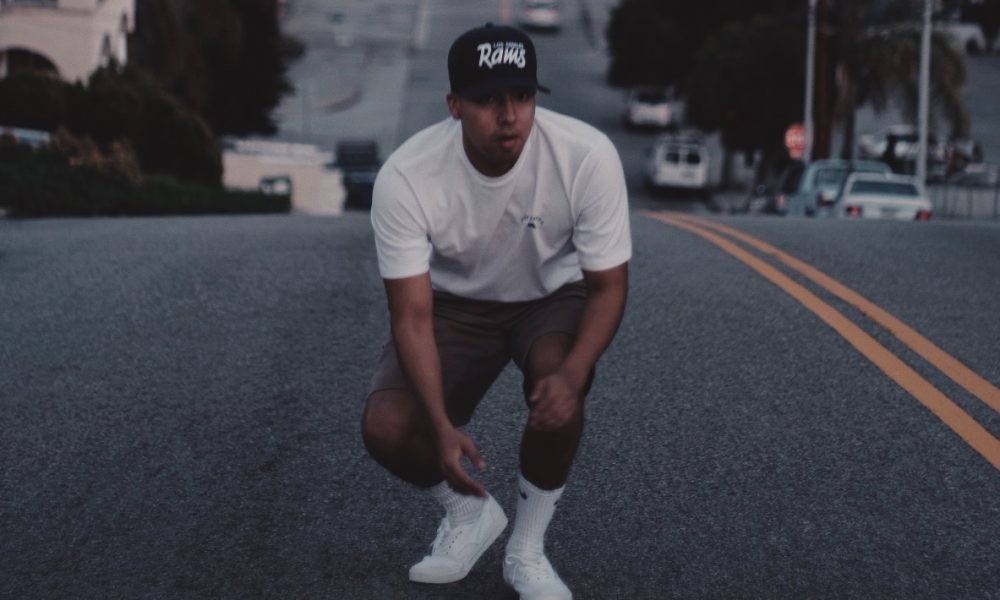 Today we'd like to introduce you to Misael Alvarado.
Misael, please share your story with us. How did you get to where you are today?
Since a kid, my dad always had cameras around. He had them around in order to capture moments of us as kids, the family, and just for leisure I would say. He didn't do it professionally he did it for fun. While growing up, I was I always lenient to the creative side of things. I loved music, drawing in my free time, and not really till the last years of Middle school did I get into creative programs like lightroom and premier pro. My first camera was given to me by my pops at the age of 15. It was a Nikon D3100. An entry-level camera nothing special but I thought it was the best thing in the world at that time. I took pictures everywhere I went. Throughout high school, I actually got into video while being a junior/senior. I had a busy highschool schedule. I played soccer and ran cross country in the off season. I attended my local Boys & Girls Club a lot. That is really where I stepped up my photography game and started messing with video. I was there everyday after school and also on the weekends in a small studio where I really got to learn the basics of photography and video work. You know the settings, lighting, and editing aspect of it all. I studied it like crazy.
Fun fact, I never took photography class in high school. Not sure why but if I was, I'm sure I would have left back some dope work there… During my time at the boys and girls, our teacher there (she deserves a lot of credit), would let me take some of the equipment home. So I would take home top of the line photography cameras and video equipment as well. I would take pictures of everything. Literally. But I really enjoyed to take pictures of my town and surroundings. So I began to take pictures of the culture around town and my favorite, oldies and lowriders. I would hit up a cruise night since there is at least one once a month anywhere nearby. So a lot of my work on Instagram (@MISAEL_90744) was lowriders. I just love them and hope to own my collection in the near future. Regarding my intro to video work, I had a friend in high school named Marcelino. Marcelino and me would spend our time speaking about music and video work. We brainstormed ideas of launching a brand. A creative brand.
At first, we wanted to make it a clothing brand. But it turned into a logo we would place behind our work. At that time, it was just an idea and my work was being uploaded mainly on my Instagram. We graduated high school, he went off to college and I stayed back and continued taking pictures while learning about video. My transition to video was not that hard. I used to edit shuffling videos back when it was a trend so I had some knowledge on editing programs. I just didn't know much of what filming actually meant. I started shooting music videos for my boys that were just getting started with their music career. This was around the time when Instagram really started becoming a platform for many people. So I would DM local artists to work with them. They would check out my work and would hit me up. When I started making videos, I brainstormed ways of putting my name out there. So I began placing the V98 (vision 98) logo on all my videos. I placed the logo like what world star or lyrical lemonade did. Mind you, I was in college and the teacher at the boys and girls still let me use these expensive cameras. I used them the most I can and taking video more seriously.
Some of my first work was for an artist named Vinny West (VinnyWestSZN). He had a song popping off called "two player" that was getting played most parties in LA. I met him by hitting hit him up on twitter to pull up to my friend's house party. He did and after that, we talked and I showed him my work. I started to create Day in the life Vlogs with him and then eventually shot some music videos for him. While working with him, I was also shooting all over the place. I was meeting people from left to right and everywhere I went I networked. I showed artists I met my work; they all thought it was dope so we worked. Doing so, I met an artist named Rocky in Long Beach at a barbershop while shooting a video. We spoke and he brought me along everywhere he went. His uncle is a member of Bone Thugs and Harmony. The day after we met, I was in San Diego at the Observatory backstage with Bone Thugs. I was in awe cause I always wanted to meet them and now I was backstage with them. SOLD OUT show and it was nuts especially cause I was huge fan. I kept in touch with Rocky and attended many shows after that including being backstage at the Forum where I got to meet so many West Coast legends from DJ Quick to The Luniz. I was also networking with a lot more other people. I have some dope stories to tell but I will them for another time.
So I continued shooting videos and taking pictures. My Instagram following kept growing as well. I was all over LA. I was shooting Rich the Kid, YG, Ty Dolla, Wiz Khalifa, RJ, and several other LA artists. That year was crazy, I think it was 2017. Then, my video camera broke. So I began taking pictures again. Saved up some money with my job and got me another video camera. I started shooting again but gave focus more to local artist and really try to build and provide content for them. I started creating work for an old friend of mine called Derso (@kingderso) and the little homie that is on the come up, Young Demon (@troublesdayoungdemon). We shot a couple of videos recently some of them will probably go viral soon. I also have a friend of mine that has helped me a lot. He actually lives down the street from me. That is my homie Samie (@Samieedotcom). Ya'll should interview him as well cause his work is stupid dope. He always provides help when I need it. From tips on cameras and lenses to the music business in general. He has worked for a variety of huge artists and through him, I have been able to meet several dope people like boy Meza (@Meza_700). Meza is Casey Veggies manager. I am sure Meza may have some crazy stories as well if interviewed.
These past two years, I been focusing more on creating friendships with the people I work with rather then just networking with them. Thanks to the job I have, I don't do video work or creative work for the money. I do it to create some dope work with these artists. We discuss, plan, and create dope art. I have my own hustles on the side like my own trucking business I want start up and even some food spot ideas I got in mind. So I limit myself with the artist I work with. I've only been working with one artist recently. His name is Mani Coolin' (Mani_coolin). He is part of RWTW$ connected with Niko G4 & Dom Kennedy. We have a video out, it did numbers. Now we are plotting our next move. The creative direction he wants to take and the vibe he wants to give off. I have been studying film to really set my work apart from the others. I want to create my own short films as well based off of the stories I hear in my town. I am a busy guy. I want to do so much sometimes I get frustrated with just having 24 hours in a day. But I can assure you, I am just getting started. Whether it's my business or creative side of work, I got some really dope stuff on the way.
We're always bombarded by how great it is to pursue your passion, etc – but we've spoken with enough people to know that it's not always easy. Overall, would you say things have been easy for you?
I think you can pick off of what I wrote in the last question. I kind of laid everything there. But definetly, there has been challenges and obstacles. From making no money off of this to having no camera at all at some points. It has been tough. I lost one of my boys about two and half years ago… That really had me down for a while. But it also picked me up and made me who I am today. I decided to go hard at life and keep progressing cause life is short. His persona was to work hard and never put excuses. So I implement that into my life. Obstacles/challenges will always come into our lives but we decide and learn how to overcome them. The better you are at overcoming them the more you can progress forward.
We'd love to hear more about your work and what you are currently focused on. What else should we know?
I have several business ideas. V98 is obviously my most active one up to date. Although I wouldn't call it a business its more of a title for my creative work. I also want to start up my own trucking business (soon to launch) and a food business that should be opening up soon as well . All these make me proud due to the effort and heart that is placed into each one individually. My goal is to own several businesses in different industries. I believe what sets me apart from others is the ability to simultaneously handle so much weight. I don't mean actual weight but the amount of things I am able to do without feeling pressured. I love learning. So whatever business I begin, I learn every aspect of it. I made it a habit to enjoy learning new things. My ambition also sets me apart from others. Not an ambition of wanting more but progressing more. Ambitious to do better and be better at anything I do.
So, what's next? Any big plans?
My big plans are laid out in the previous questions… I just hope to get interviewed on here for a second time in the near future when I have new business ideas or projects after these current ones come to life.
Contact Info:
Image Credit:
@MISAEL_90744
Suggest a story: VoyageLA is built on recommendations from the community; it's how we uncover hidden gems, so if you or someone you know deserves recognition please let us know here.