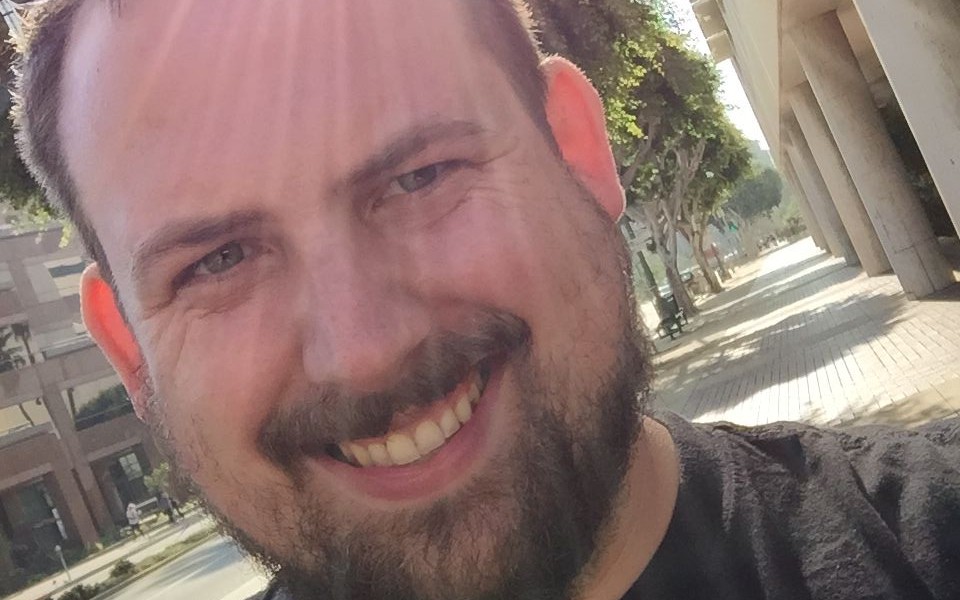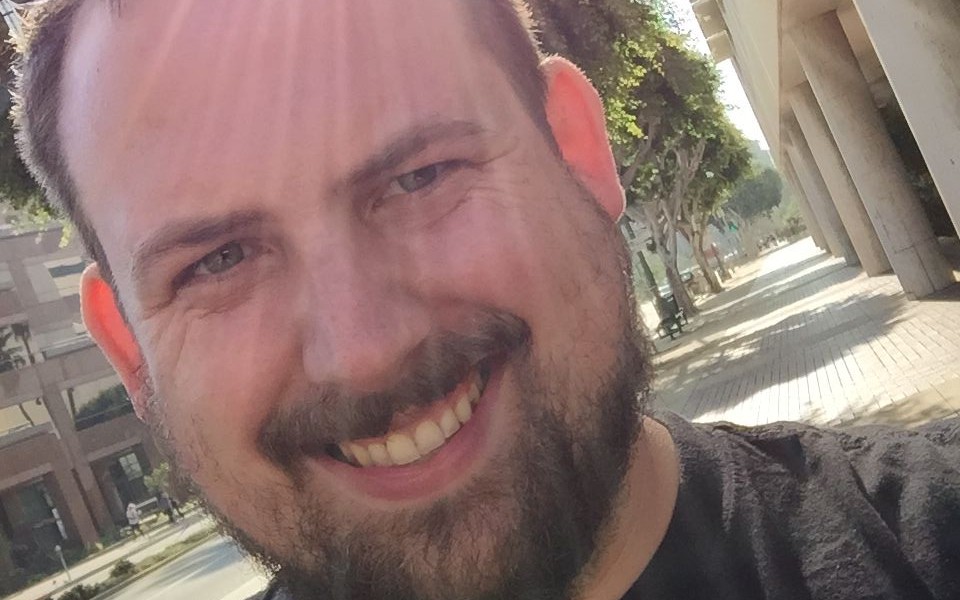 Today we'd like to introduce you to Nick Lovell.
Nick, please share your story with us. How did you get to where you are today?
I got my BA from the USC School of Cinema-Television, and that was a pretty fantastic experience. Since then I've been building my career as a Commercial Producer, Director, and Editor which has been very exciting, with my still photography (and now fashion film) moving on a parallel course.
Before that, music and musical theater were my first love. There's something so raw and otherworldly about expressing an emotion or story through song. It's not what you see in everyday life; we don't go about singing to each other. And yet, it's something we all connect to. We don't question why a popular song on the radio isn't read as a monologue, we understand singing as an expression – not quite reality, but emotionally real. The visual work that I see out there that excites me, and the work that I do that I feel is the most "me," has this quality – it's like a visual song, not just a recitation of reality, but a reflection of it, with some otherworldliness or theatricality built in. This discovery is a fairly new one, and I hope it will inform my work moving forward.
I'm greatly inspired by photographers like David LaChapelle and Melvin Sokolsky, artists who blur the lines of art, commerce, theatricality, and reality. Currently, I'm a huge fan of Juco Photo (Julia Galdo and Cody Cloud) and Ricky Middlesworth. Two very different styles of work, but both take my breath away when I see what they do.
Has it been a smooth road?
I think that for most people, working in a competitive industry like photography isn't a smooth road, that's just the nature of the beast. Maybe for some people, it is, but I really think that's the exception rather than the rule. Plus, the explosion of digital technology and distribution over the past 2 decades has increased the competition exponentially, so you have to be significantly better today than you would have had to be 20 years ago to get equivalent paying gigs.
I think that all content creators in today's market struggle with that from day to day – you can never stand still, you can never rest on your laurels. You need to be exponentially better than you were yesterday, no matter how good you are today. It can be very exciting, but very daunting. For better or worse I'm obsessed with visual imagery, so I don't really feel I have much of a choice but to keep practicing, getting better, and refining my voice.
Do you feel luck has played a role in your life?
I think the old cliche "luck is when preparation meets opportunity" is 100% true. Looking back at my career, 90% of the jobs I've succeeded at came from someone knowing me and recommending me, which has a definite element of random chance but also required me to have a track record established, and having put myself in a situation to know the people who recommended me. For instance, one of the best jobs I had in my career came about because a colleague of mine saw a posting on a friend's Facebook wall and she recommended I contact her friend about the position. Random chance was undeniably a factor – what if she hadn't been looking at her Facebook feed at that moment and never saw the post, and then never recommended it to me? But on the other hand, I also had the experience to be a good fit for the position, so that was the preparation part. I feel like every job you do well, every positive connection you make with another person, increases your chances of random events happening that work in your favor, and then, if you're lucky, what you have to offer is exactly what's needed at that moment. You can't always "make your own luck" (another cliche), because everyone, no matter how good or powerful, has circumstances outside his or her control. However, the more work that you do and the more connections you make, the more chance you have of random events working in your favor.
Is there a characteristic or quality that you feel is essential to success?
I think the most important characteristic if I have to narrow it down to one, is that I care. I care what the client wants, I care that I do a good job, I care about the technology and technique that I use, and I care about being a nice guy. All of these things are very important to me, and they give me the obsessive energy to push through challenges.
What do you love about our city and what do you dislike?
I love LA and I've loved it ever since I was a kid. My sister, who is 10 years my senior, went to UCLA, so I remember visiting her a couple times a year up here and every time getting sucked into the glamour and excitement of it. The song "Hollywood Hills" really captures the way I saw LA before I moved here. As an adult, I love that there always people everywhere, there's always something to do, it's a key destination for just about any musical artist or cultural event you could think of, and it's a lightning rod for new people and ideas. And oh, the weather. I'm from Southern California, so I often joke that I would shrivel up and die if I ever had to spend a real winter anywhere.
On the other hand, LA is a city that prioritizes appearances, sometimes above all else. It makes sense that, in industries driven by the perfect appearance—movies, modeling, advertising, etc.—you'd have "beautiful people" competing for limited professional resources. The problem is, I think for most people, it's hard to separate the competition in the industries that thrive here from personal competition because it's all so tightly intertwined. Youth, beauty, the appearance of wealth, and social status are commodities that transcend the divide between professional and personal life. So you end up with a lot of people working very hard to appear a certain way to the world, which creates insecurity in both themselves and others. Not getting caught up in all that and confusing appearances with reality is not a challenge for the faint of heart.
Pricing:
Headshots and Model Portfolios – Starting at $150/hour, minimum 2 hours
Editorial and Commercial Assignments priced based on usage and circulation.
Contact Info:
Website: nicklovell.com
Phone: 213-925-6425
Email: nick@nicklovell.com
Instagram: NickLovellPhoto
Facebook: NickLovellPhoto

Image Credit:
_MG_0726 – Model, Nick Koester
5P5A1676 – Model, Huntley Woods
495A6150 – Model, Taylor Livingston; Makeup, Austin Mark; Hair, Archie Guzman
1W5B8225 – Model, Mallory Beach; Makeup, Austin Mark; Hair, Sonia Kiani
yellow_fever – Model, Trevor Carstens; Grooming, Austin Mark
01- Model, Carl Stevens
Ellements_Spread2 – Model, Nicole Kristin, Makeup, Kevianno Guerrero; Hair: Alicia Zavarella; Wardrobe, Cat Li