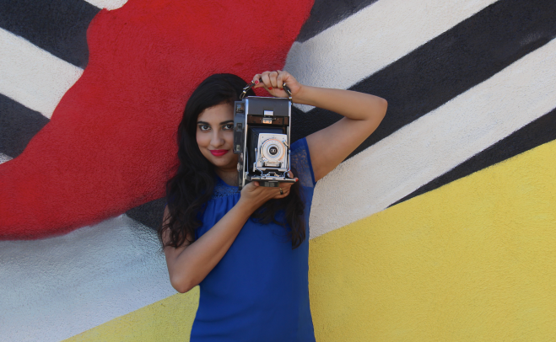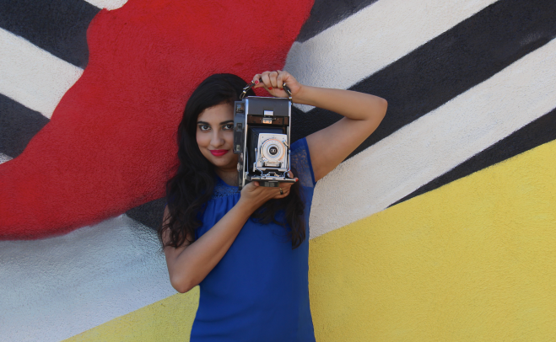 Today we'd like to introduce you to Minoti Vaishnav.
Minoti, let's start with your story. We'd love to hear how you got started and how the journey has been so far.
I was born in Mumbai, India and left home at 19 to move to Los Angeles to pursue a career in entertainment. I've always known I wanted to be a writer and producer but trying to make it here when I didn't know a soul wasn't easy. I worked very hard. I went to California State University Northridge for Screenwriting. My first job after graduating was on the Emmy® nominated HBO film American Winter as a researcher. I also produced events for the International Documentary Association and assisted with the script for the 28th Annual IDA Awards. In 2013, I co-founded Prophecy Girl Films. Running a production company is never something I thought I would do – but it's one of the most fulfilling things I've ever done. During my time at Prophecy Girl Films, I worked on several narrative and documentary projects in various roles, including award-winners like Let Them Eat Cake, Women Behind the Camera, My Guardian Angel and Abducted.
In 2016, I started branching out into live events and television. I co-wrote the script for the 57th Annual Genii Awards produced by the Alliance for Women in Media Southern California. I was also elected President of this 65-year-old organization where I worked through several initiatives to advance the impact of women in media. In 2017, I began working at Karga 7 Pictures, where my job included writing episode outlines for the History Channel show Hunting Hitler. I soon moved into development as a Producer at Karga 7 Pictures, where I currently work, producing unscripted content for Netflix, A&E, Discovery, Travel Channel and Science Channel among other networks.
I still play a consulting role at Prophecy Girl Films, but the majority of my focus is now in the television producing space. Along with the work I do in unscripted television, I have also written several television pilots and feature film scripts. My scripted work has gathered me many festival and competition placements including the Sundance Screenwriters Lab, New York Television Festival, Austin Film Festival, and Final Draft's Big Break to name a few. I have also been a finalist in three network fellowships and had my work read at several showcases.
I came here with nothing, so I am grateful for my successes. I can't wait to see what LA holds for me in the future.
Has it been a smooth road?
Most of my struggles have been personal, stemming from the fact that I didn't grow up here. I faced obstacles just to get the everyday things people take for granted. For example, I started with no credit when I moved here. As an international student, I wasn't allowed to work here either. So how do you get an apartment when you have no credit and no job and no relatives to co-sign a lease for you? How do you lease a car with no credit? I had to figure it all out on my own when I was just 19, in a foreign country where I knew no one.
Then, there are the usual struggles every immigrant of color faces. I have been paid less because I'm a woman of color. Many people think that that's illegal now but there are so many loopholes in the system that it still happens everywhere. And don't get me started on stereotypes. Just because I'm from India does not mean I:
a) eat Indian food all the time
b) am "arrange married"
c) will only date an Indian guy
d) don't speak English well
e) work in the tech industry
And so on. None of the above is true about me. These stereotypes are hurtful because people think they know you before they've even spoken to you. It's the reason I've missed out on jobs. On dates. On friendships. It's…alienating.
These types of struggles could fill a whole book. Maybe I'll write one!
There are millions of writers and producers in Los Angeles. What do you like about your work and sets you apart from others?
As a writer and producer, particularly in the development space, I really like coming up with new story ideas and figuring out the arcs and beats of each story. In the scripted world, there are added components of characters and dialogue, which I also really like.
In general, people think that writing and producing are easy jobs. Everyone thinks they can write. Everyone thinks they have a great idea. But when it comes down to it, there's a reason why making it as a writer is so hard. Only the best writers can find real work in this town – and that's because writing is a skill not everyone possess. It takes hard work, passion for the craft, talent, and determination to write something good enough to be considered for staffing…or to be greenlit by a major studio or television network.
That's in the scripted world. But what many people don't know is that the unscripted world is even harder to make it in. Unscripted producers have to know how to do everything. You not only need writing, research and storytelling skills, you need to know how to edit. You need to know the casting process. You need to know how to design pitch decks. You need to know the ins and out of development, pre-production, production and post-production because you could be working with all those departments at the same time. Being a TV Producer is several different jobs all rolled into one and you need to be extraordinary to be good at this. A lot of people look down on reality TV. The truth is, most of the people who look down on it can't produce it. Only the sharpest minds are able to constantly find work in this town because it's such a hard job. I have a lot of respect for producers who can churn out several hit shows in a year. It takes real talent to do that.
Let's touch on your thoughts about our city – what do you like the most and least?
What I like best about Los Angeles is that if you find your tribe and your circle of friends here, it's a great place to live and work. There are great bars, restaurants and places to go to spend time with people.
What I like least about Los Angeles is almost the same as the above. It's the fact that if you don't find your tribe or circle of friends, it is a very lonely city where you are judged solely by the way you look. I wish people in this city made an effort to get to know people outside of the little bubbles they live in. I think that would make LA a much nicer place.
Getting in touch: VoyageLA is built on recommendations from the community; it's how we uncover hidden gems, so if you know someone who deserves recognition please let us know here.