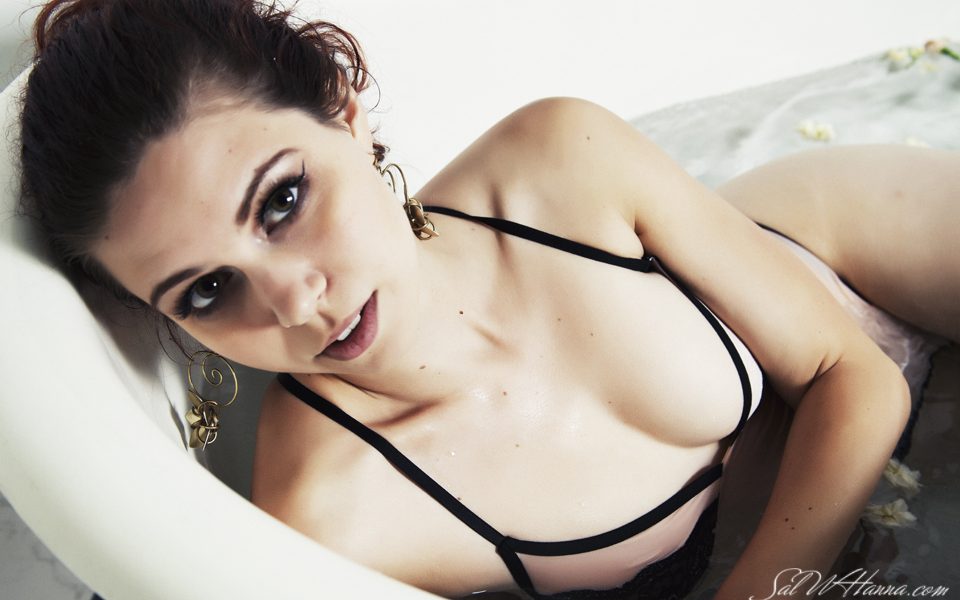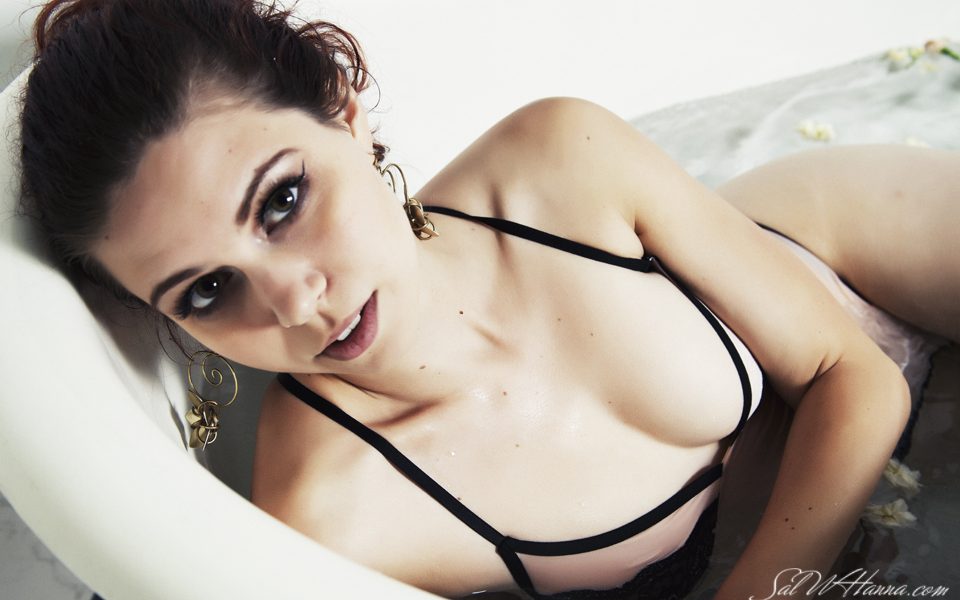 Today we'd like to introduce you to Mina Salome.
Every artist has a unique story. Can you briefly walk us through yours?
I'm a professional model and belly dancer. I've traveled throughout the U.S. for my work, and am known for my boudoir photography and for my dance shows, which I stream twice a month through my Instagram. When I made the decision to start my career as an artist, I was in my early 20's and working a 9-to-5 job that made me absolutely miserable. I was rushing out of the office every night to take dance classes and do photo shoots, and I would work on meticulously hand-sewing my own costumes at night and on lunch breaks. After a string of miserable "traditional" jobs, it was becoming clear to me that there was no perfect desk job that I'd be satisfied with, so I struck out on my own to start my business as a freelance model and belly dancer.
The first year was full of speed bumps and setbacks, but every time I'd think about giving up something inside me would want to push to keep going, and successes along the way helped build my confidence. Today, I'm continually grateful that I was able to take the leap and devote myself to my art full-time. I've found success I could only imagine before, I've been able to travel the country doing what I love, and have been featured in increasingly prestigious events and publications. I have a lot of goals for my work in the future, including international modeling and dance tours, continually pushing my own limits of the photos and videos I create, and creating more content for my online fan base.
Please tell us about your art.
As a professional belly dancer, I appear throughout Southern California at restaurants, parties, and events. I also host live-streamed belly dance shows every two weeks on my Instagram. I take a lot of pride in continuing this amazing art form while adding my own personal flair to it. I try to take my joy and love for the dance and present it in a way that people can understand and relate to, even if they don't know much about belly dance. There's been a sharp decline in the average person's access to the music, dance, and culture of the middle east, so I put a lot of thought into the way that I dance, the music that I use, and the way I talk about the culture. I may be the first belly dancer someone seeds, and my show might be the first time they hear Arabic music, so I have a lot of responsibility to respect the source culture.
With my modeling, I work creating images and sometimes video in a variety of genres. The main ones are fashion/fantasy costume, yoga, dance, boudoir, and artistic nude. Generally, I am hired by companies and individuals for their specific projects, but I also get to bring my own artistic visions to life by creating images and photosets for my Patreon. I love modeling because it's a great way to collaborate with other artists, and it's a chance to push myself not just with posing, but with makeup, hair styling, wardrobe styling, set design, and artistic direction. It's challenging, but incredibly empowering to make beautiful images which I love.
Given everything that is going on in the world today, do you think the role of artists has changed? How do local, national or international events and issues affect your art?
In many ways, I think art is more important than ever before. Art has always been a lens for interpreting the world around us, and there's a lot going on right now that makes people look to art for both guidance and escape. At the same time, this is a difficult time to make art professionally. For belly dancing, modeling, and many other industries, wages have stagnated, while the cost of living has skyrocketed.
In the U.S., censorship laws SESTA and FOSTA, passed earlier this year, have had wide-ranging consequences for people working in a variety of fields. The laws were meant to help sex trafficking victims, but have done little to help, and instead, have done much to harm others who choose their careers from a place of empowerment. It affects me as a nude model because many sites are cracking down on even the tamest artistic nude shots. Many sites which models rely on to support themselves have tightened their rules around nudity and cracked down on their existing users, leaving many struggling to keep their businesses profitable.
As a belly dancer, I see fear of the Middle East affect the way society treats art from that part of the world. People still want to see an attractive woman in a sparkly costume dance around, but I've seen many Middle Eastern restaurants, and music clubs close down in the past 15 years, in the wake of 9/11. Some belly dancers choose not to dance to Arabic music or learn about the Middle Eastern culture. To me, the dance and the culture are inseparable, but I worry about the harm caused by scrubbing away the cultural roots of the art form to appeal to a more mainstream American audience.
How or where can people see your work? How can people support your work?
I post previews of much of my work on my Instagram, which is also where my live-streamed belly dance shows are. I'm also launching my Patreon this month, which will offer full photosets, belly dancing videos, behind-the-scenes posts, and more. In person, I dance all around the LA area but can be seen most regularly at Babouch in San Pedro on Thursday evenings.
Contact Info:

Image Credit:
Photo Credit: Sal Hanna, Glenn Fidler, Bob Hoffman, Maharet Hughes, and Charles Davis Jr.
Getting in touch: VoyageLA is built on recommendations from the community; it's how we uncover hidden gems, so if you know someone who deserves recognition please let us know here.