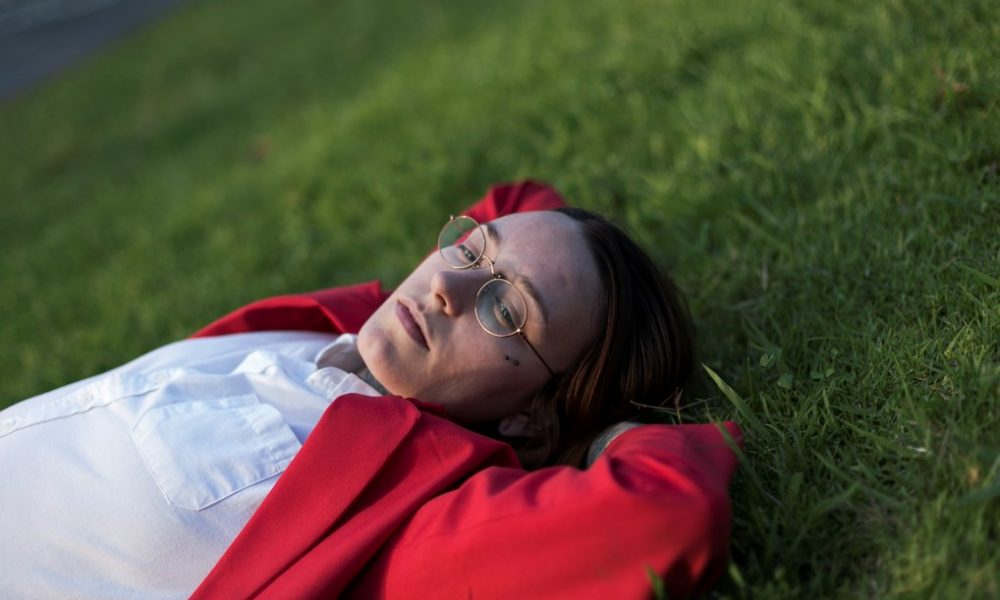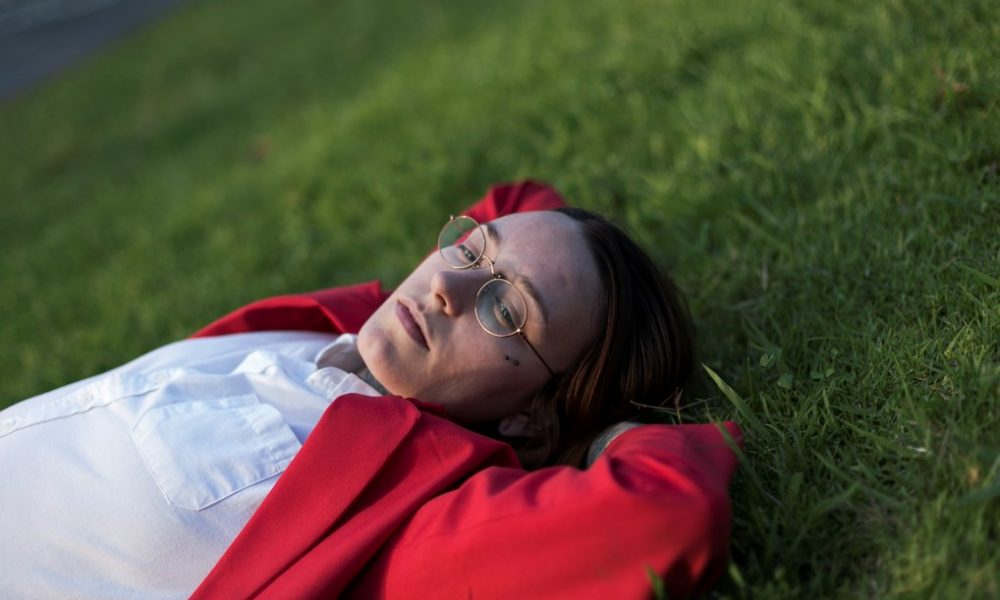 Today we'd like to introduce you to Miller Robinson.
Miller, can you briefly walk us through your story – how you started and how you got to where you are today.
I have always enjoyed making and started doing so early in life in much a similar way that I still do now. From a very young age, I would find myself playing in sawdust, making small assemblages out of wood scraps in my father's workshop, making potions from flower petals and rainwater and doing pseudoscience experiments with insects I found in the yard.
My knowledge of art was greatly limited due to where I was raised, in a small conservative town in Northern California. How I expressed my creativity shifted at some point in grade school to painting and drawing because that was what others in my immediate surroundings understood art as being.
My basis for understanding art during my youth was from a perspective of skill – if you could copy what you saw then you were a good artist. In high school, an art teacher asked me where I planned to attend college and suggested an art college, which I didn't even know existed. I didn't even plan to go to college at all, but when I realized I could study art, I jumped at the opportunity to attend the only school I ended up applying to – Otis College of Art and Design.
It was during my time at Otis learning about art history and other forms of making as well as after making many unsatisfactory paintings that I switched my focus to sculpture. Body casting was the initial process that allowed me to step away from a romanticized view of painting and drawing. I was working with imagery of the human body and came to realize that casting was a much more direct way to reference the body than my poorly rendered and quite literal representations.
The first sculpture I realized that I remember feeling was successful was a lead cast of an open mouth in which I placed a small pile of dust inside. Hung above it was a cast of a closed mouth made of ice. The ice mouth melted and dripped onto the cast below, causing a sully of mud to form inside the dust-filled metal mouth. It was with this piece that my entire understanding of art shifted and my discipline with it.
Since that piece, I have worked across many mediums, including installation, sculpture, performance, and writing, but find that there is always an emphasis and focus on the materials.
Overall, has it been relatively smooth? If not, what were some of the struggles along the way?
Growing up in the same town and even the same house my entire life made moving to Los Angeles out of high school a big change. Most people who grow up in the central valley, stay there their entire lives. Moving away was my main objective, but it took many years to adjust to life in Los Angeles, and I can finally say it feels like home. I'm really not convinced that art can be separated from a person's life and within that – all of life's hardships.
As an artist, my work is a way I process my surroundings, emotions, thoughts, and understandings of existence. Making art is a living, breathing process for me and as we all know life is unpredictable and always in flux. Art is not just about a finished product, it is about the entire process, and my struggles within art seem to be the same as the rest of my internal struggles. My process is always changing, and experimentation is a huge component when making new work.
With experimentation comes excitement but also often failure, and with it frustration, confusion, sadness, etc. but within that process comes the potential for expansion. I would have to say the biggest logistical hurdle for making my work would be financial and time restrictions. My work does not always present itself in a way that holds easy monetary or commercial value. How does one buy a piece in which a gallery floor is covered with dust? Some of my works are actions or ephemeral installations…
Working full time for other artists is the only way I have been able to have a steady income to finance my life and my studio practice, but it also restricts the amount of time I can spend in my own studio. Outside of that, I am happy to say that I have been lucky enough that my education and various assisting jobs has led to many connections within Los Angeles and has allowed for continuous opportunities to show my work.
We'd love to hear more about what you do.
My work is generally research-driven, site-generated and time-based in one way or another. The materials I use range greatly and can take many forms but can always be traced back to the body. I use blood, dust, water, hair, egg yolks, copper, zinc, lead, salt, ash, rust, etc… my work has taken the form of garments, books, objects, videos, actions, wall works, etc… I have shown work within white-walled galleries, Victorian houses, lush gardens, barren deserts, and 100-year old underground tunnels…
My work being installation-based shifts and forms to the space it occupies, and many of my materials change rapidly due to the conditions of their environment. Although I am generally the creator of the pieces I make, my work is constantly changing and with it my understanding of it. Just as a body grows, ages or evolves with its experiences and often needs to be cared for, so my pieces also do. I like to think that nothing is ever finished or stagnant and there is always more to learn from the process of those shifts, whether subtle or dramatic, whether in my studio or outside of my studio.
Prior to 2018, I would say many people knew of me as a performance artist. It was with my last solo show, at the Southwest Museum in Mt. Washington, and a return to object-making that my discipline has shifted once more. Within my varied mediums and applications, I would say that the constancy of my work and what people know me for is for my use of materials, use of space, primary colors, and my avid interest in other species – specifically lizards and cockroaches.
Any shoutouts? Who else deserves credit in this story – who has played a meaningful role?
I think every person I've encountered in my life has influenced my work in one way or another. Friends, family, lovers, my favorite artists, the list feels truly endless but let me try to narrow it down.
Of course, there is my father. Lance Robinson, who has supported me through every decision in my life and never once questioned my intentions to pursue art as a profession. He has attended most of my shows regardless of the distance he has to travel to see them and continuously expresses his love for my art even when he doesn't understand it.
Robert Overby is always the person I mention when thinking of mentors which requires some explanation because I was never able to meet him in the flesh. I was an archivist at his estate for five years, and it was my job to understand his work and physically care for it.
During that position, I became very close to the spirit of overby and the works he left behind. I would truly not be the artist I am today without his presence in my life and would have never started making sculpture without him. During my time there I also made extremely valuable friendships and relationships with some of the other people I will also mention later on.
With that said, I cannot neglect to mention Overby's wife, artist Linda Burnham who manages his estate and gave me the opportunity to work with Bob's art and make numerous connections within Los Angeles. I would also have to mention my current boss, Elyse Graham for being the most supportive and flexible person I have ever worked for.
She is my number one cheerleader, and it is very special to be a part of her studio practice and for her to be apart of mine. I could not fund any of my projects with her, and I am grateful for her endless generosity and encouragement.
My best friend and companion, McLean Denny has for the past two years been my go-to for any help I need conceptually. He knows my work better than any other person on this planet and is there for me no matter what.
Pejman Shojaei is a dear friend and curator that I am always thrilled to work on projects with. To this day, I have been in numerous shows that Pejman has curated and his support and trust in my work is limitless. I look forward to seeing both our careers blossom simultaneously side by side.
I can't forget to mention all of my artist friends and collaborators that keep me excited about making art and give me hope to continue the process even when I am feeling hopeless and exhausted. GeoVanna Gonzalez, Juliette Toma, Creighton Baxter, Aaron Jupin, Frankie Carino, Vivian Sming, Kophns Martinez, Nicole Cooke, Lev Abramov, Maxfield Miles, and the list goes on and on.
Contact Info:
Address: 235 N San Fernando Rd
Los Angeles, CA, 90031
Website: www.millerrobinson.net
Phone: 209-327-0781
Email: millerlaurierobinson@gmail.com
Instagram: @millerrobinson
Image Credit:
Alyson Aliano, Chris Hanke, Frankie Carino
Getting in touch: VoyageLA is built on recommendations from the community; it's how we uncover hidden gems, so if you know someone who deserves recognition please let us know here.