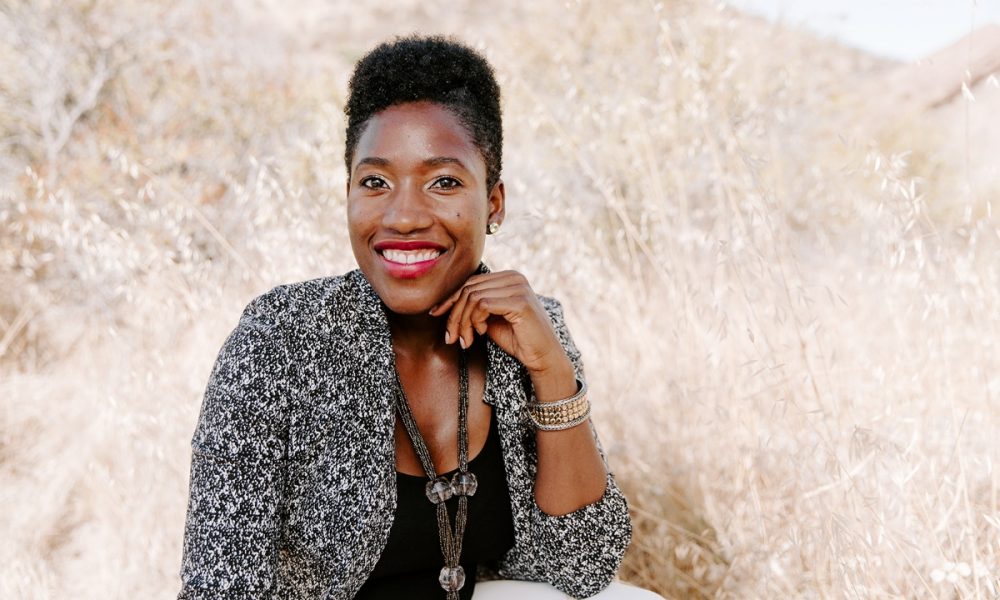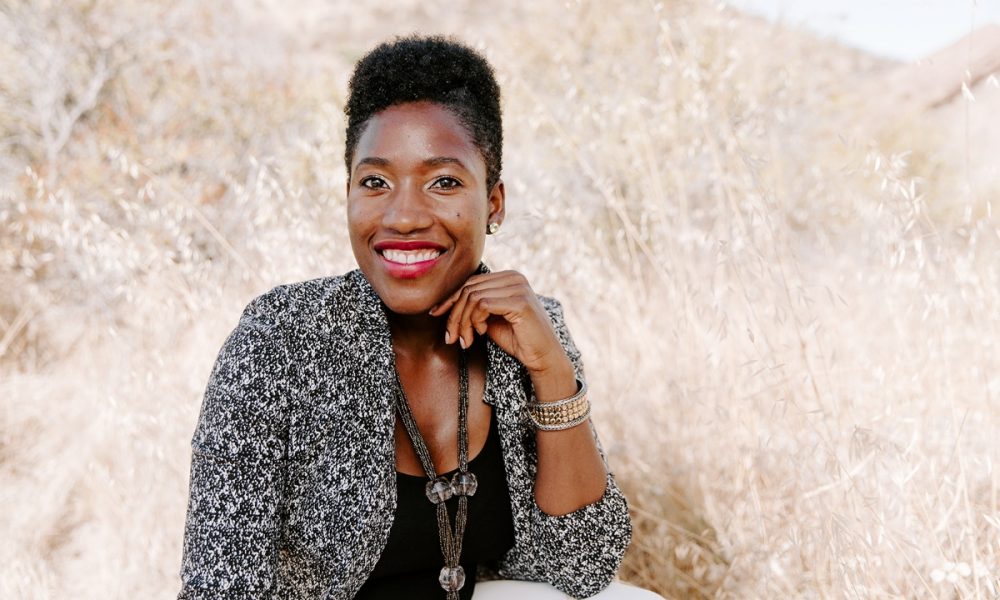 Today we'd like to introduce you to Mildred Marie Langford.
So, before we jump into specific questions about the business, why don't you give us some details about you and your story.
As my mother would probably say, "I've always been a dramatic child." Lol.
I think the first time that I witnessed there was something artistic in me was when I was five or six years old and my mother bought a record – Gosh. Almost seems like an anomaly, right? Of Whitney Houston's first solo album, aptly titled – Whitney. I. Feel. In. Love. With. That. Voice. I wanted to sing and sound just like her. So, I would be on my bed, hairbrush in hand and just belting out the lyrics to "I Wanna Dance with Somebody" – which is one of two of my go to karaoke songs!
My mother may or may not have regretted the decision after the fact. Because I'm very sure at my five or six years of age I wasn't hittin' them right notes. Ms. Houston became my first artistic inspiration. And through this new exposure to such an amazing gift of a voice. I also discovered my own singing ability. Thus began the journey to other artistic outlets. I played the violin and sang in the choir starting in fourth grade. I stuck with the violin for seven years and stayed with the choir until graduating from high school.
The acting bug came when I was 14 years old. My mother and I were watching an episode of the "Cosby Show." And it was a scene with the actress Keisha Knight Pulliam, who played "Rudy." I can't remember the scene exactly. But I do remember turning to my mother and saying, "I want to do that. I want to act." And in a very supportive way she said, "Okay. You'll want to sign up for drama classes when school starts back up." So, I did! And I did theatre all through junior high and high school, And then went on to get my B.A. in Theatre from George Mason University.
As undergrad was coming to an end, I really had a focus on going to grad school – NYU and Yale were my top choices – and I got close with Yale the second time around with a callback. But alas, those grad school efforts didn't pan out. So, shortly after undergrad I toured nationally for five months with Theatre IV – now the Virginia Repertory Theatre in Richmond, VA – in their production of "Harriet Tubman and the Underground Railroad." And that was a pretty cool experience. Travelling all over the U.S. New Orleans was particularly my favorite.
Came back from touring and began working in the D.C. area with such companies as The Folger Shakespeare Theatre, The African Continuum Theatre Company, BOBco and The Young Playwright's Theatre. And after a few years of working in D.C. I was ready for another change. Ready for another artistic challenge. Ready to start playing characters that were closer to my age…lol. And after a conversation with a friend of mine, who was then living in Chicago, I decided to apply to Steppenwolf Theatre Company's Intensive Ensemble Training Program – The School at Steppenwolf. I got accepted and moved to Chicago, initially, just for the length of the program – which was eleven weeks during the summer of 2006. But as fate would have it, I feel in love with the city and really felt a pull to move there permanently. Now…understand this was the summertime. And I had never lived anywhere in the Midwest before. So, in the summertime it's really hot, there are street festivals happening all over the city, folks are hanging out at Lake Michigan all day and all night, I'm in this acting program and were open emotionally and livin' off endorphins. Life was good! Baby! I moved there in the Spring of 2007 and experienced my first Midwestern winter. I was like, "Oh, HELL. No!! I am going RIGHT BACK to Virginia!" I had never experienced such bitter cold in all my natural life, and nobody warned me. Disrespectful! LOL!
Attending The School at Steppenwolf definitely changed my life as an actor. It gave me such a strong artistic foundation from which to use my vessel. Monica Payne and Audrey Francis challenging me in our Meisner classes to tap into emotional caverns within me that I had never traversed before as an actor. And being frustrated at times because I didn't want to be seen as "An angry black woman!" But them reminding me that, "You're the only person getting in your way." And I have to stop and marinate on that sometimes – when fear starts to creep in. I thank them for their persistence. My other amazing teachers were Fran Guinan, Yasen Peyankov, Jeff Perry, Alexandra Billings, Kim Rubenstein, and I'm probably forgetting somebody else – so please for give me. It's been many years now. That experience also began my acting relationship with Steppenwolf Theatre. My first big show in Chicago was The Crucible at Steppenwolf directed by Anna Shapiro.
From there I ended up having a really blessful acting career in Chicago – working with Steppenwolf again on a few more occassions and other great theatre companies in the city, especially Timeline Theatre – which became my permanent artistic home – shoutout to TIMELINE THEATRE!
Chicago definitely planted and cultivated the seed for the kind of artists I truly wanted to be.
After nine years in the beloved Windy City. I felt that pull, once again, for another change. Another challenge. I was now ready to put more of an emphasis on cultivating a t.v./film career. In the Spring of 2016 I made the transition to L.A. and it's proving to be another good life decision. I was fortunate to be moving here at a time when there was already a nice size Chicago contingency here – so I still had Chicago with me, even though I wasn't there physically. And then the addition of new artistic tribe members that God has afforded me the opportunity to get to know, work with, create with, etc. has been more than I could ever have imagined. Super Grateful!!
Great, so let's dig a little deeper into the story – has it been an easy path overall and if not, what were the challenges you've had to overcome?
Have I had my challenges of ups and downs. Absolutely!! Ups, downs, turn-arounds and backwards flips are intrinsically imbedded in the DNA of this business. Lol. And some of those struggles have been learning acceptance of me and who I was created specifically to be and look like, comparison of where I am and where another peer of mine may be along in their career journey, feeling defeated and contemplating whether or not to keep going. You know…the usual things we make ourselves crazy over. But I come from a very supportive network of family and friends, who continue to nurture, guide, inspire, encourage and influence me on a regular basis. So that certainly helps in regaining – when lost – a clear perspective on why I truly and genuinely do what I do as an artist. And my goal is always to remain 100% faithfully committed to the work and ride this bad boy of a roll-coaster to the very end!
Alright – so let's talk business. Tell us about Mildred Marie Langford – what should we know?
It's me! It's me! It's me, oh, Lord! As actors, we ARE our business and greatest asset.
Since moving to L.A. three years ago I've begun chartering other terrains – writer, producer and content creator – artistic endeavors, up until then, I'd never really saw myself doing. But find that I really enjoy doing them.
In Chicago I just saw myself as an actor. And that's what I did. I hadn't really discovered that I had an interest in writing, producing or creating content. I guess I felt I wasn't knowledgeable enough about doing those things. I hadn't studied them. And I had studied acting. I knew how to do that well. But coming here to L.A. forced me out of a comfort zone. It put a fire under me to want to stretch myself and challenge (as nervous as I was) those thoughts about how I felt about not feeling equipped enough to do so – But you know what? GOD doesn't use those who are already in the know. So…I've written a short film that I hope to shoot next year, co-written three pilots, one of which I also co-created and co-executive produced with two of my other favorite Chicago compadres; Tiffany Yvonne Cox and Sean Walton. The series is called "Commune" and you can check it out now on our Youtube Channel – Commune the Series. You can also follow us on Instagram @communetheseries and on Facebook at Commune: The Series. We are finalizing a full piIot version now. I'm also a co-founder for a new organization called The Black Creators Collective. BCC is an organization that brings artistic knowledge and resources to under-served communities, while also creating and developing content and opportunities for artists of color. And I'm super excited for what we've got in store!
So, I'm really excited and proud that I've not allowed fear to cloud what I've been purposed to accomplish. And I hope and pray that I can maintain that drive for the long haul. And I believe what set me a part is that I wholeheartedly believe in God, and that I am his child and that he will have my back…no matter what.
Is there a characteristic or quality that you feel is essential to success?
There are a few:
1. First and foremost – Keeping God first in whatever I do. Through me and what I do in my day-to-day; creatively or otherwise, is HE being glorified, recognized and acknowledged.
2. Operating from a clear place of discernment – as a friend recently reminded me – not everything is of God even though the circumstances may seem to present that.
3. Patience – Always working on this virtue!
4. Gratitude
5. Thankfulness
6. Not judging or comparing myself – Keep going. Everything you desire will come to you at a perfect time!
Contact Info:
Website: www.communetheseries.com
Instagram: @mlangford723
Facebook: @MildredMarieLangford
Twitter: @m_m_langford
Other: IG: @communetheseries, FB: @communetheseries (Commune: The Series), Twitter: @CommuneSeries

Image Credit:
Cristian Kreckler
Suggest a story: VoyageLA is built on recommendations from the community; it's how we uncover hidden gems, so if you or someone you know deserves recognition please let us know here.