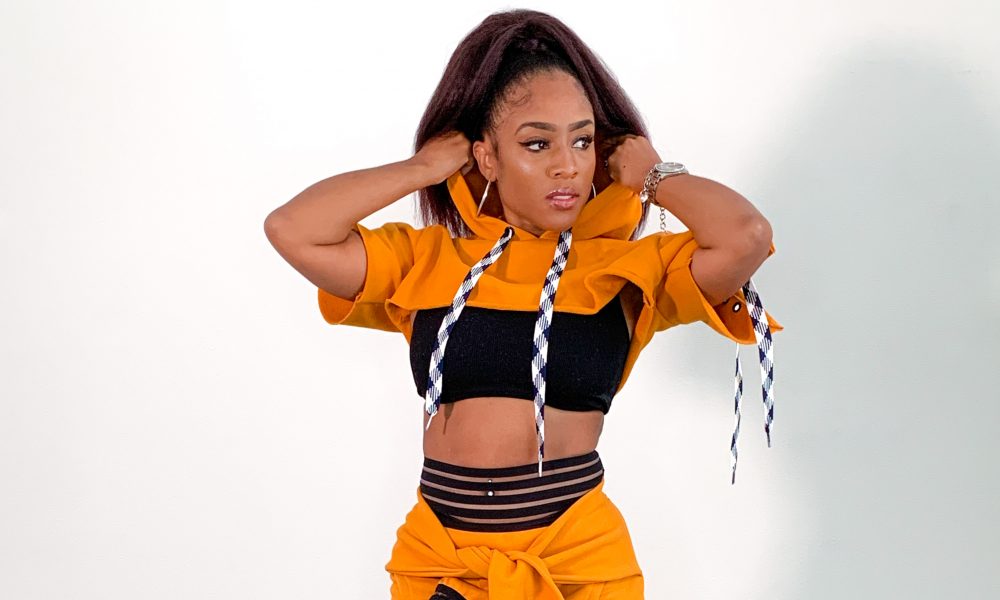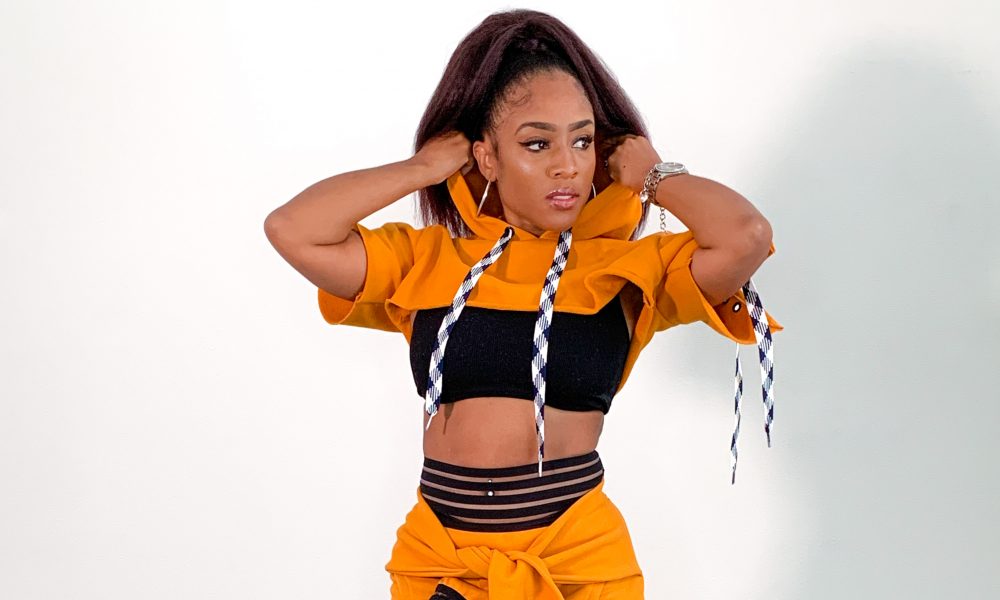 Today we'd like to introduce you to Mikeal Jinae Lee.
Mikeal Jinae, please share your story with us. How did you get to where you are today?
I have always been a fashionista in my own right. At a young age, I had a mind of my own. I knew exactly what I wanted to wear and how I wanted to look, so I was allowed at an early age to pick out my clothes and dress myself. In addition to fashion, I have always had a true love for music. Music was around me since being in my mother's womb. I often have moments I know a song that is way before my time and wonder why do I know this song (chuckles).
When I was about three years old, my mother put me into ballet and tap dance. I was the youngest in the class so the teacher was unsure of my capability to follow….oh but did I show her. The instructor was so impressed with how attentive I was, she accepted me into her class. Fast forward to grade school, I was the student that participated in all musical activities. I really enjoyed being on stage dancing and singing to music. I should have known being on stage was gonna be the chosen path because I loved showcasing my talents.
Circling back to my love for fashion, middle school was my chance to really show my style. Funny enough, I had individuals make fun of the way I dressed but I'm glad it never affected me. High school was by far some of my favorite school years. Many opportunities to express myself through fashion. I was one of the first to wear blue and red hair during that time as I strived to be different and daring. By my Junior year, I had started customizing clothes and created a whole clothing line that later hit a local fashion show. During this time Jerseys, airbrush, and customized everything was the way to go so I made a small business making custom jeans. It's so funny, everything is truly relative….I was charging $25 dollars for custom jeans and thought that was a lot of money…. I still laugh about that.
As mentioned before, music has always been apart of my life. At the age of 17, I decided to take a different path of becoming a professional dancer. At age 22, I was dancing for local artists and shows with my first dance crew… HyDef. With HyDef, I got to experience being on an industry stage. Not only did we do local gigs we were booked to dance with artist Monique Martinez on BET's 106th n Park. Sometime later, we were on this show AGAIN with an artist who goes by the name T-Buiz. This was a huge thing for anyone who made it onto that show and we were blessed to perform on that stage TWICE! I realized quickly this is only the beginning.
In 2012, I decided to take a huge step in my career and move to LA. Being that I had danced for some of the biggest artists out of the Bay Area (E40, Too Short, Laroo, and more) I felt it was time to expand. Los Angeles dance world was pretty good to me. Considering I never had an agent, I worked many jobs. Although my love for dance was strong, the starving artist life was hard. I decided to channel back into my fashion side and go to school for fashion design.
Two years later, after submitting myself into school, I graduated in 2015 with my A.S in Fashion Design. Of course like many, you have a huge dream of becoming a Fashion Designer or at least working in the industry right? Im here to tell you it's not that easy. Most jobs were starting out at $12 an hour and my first thought was, "You can not survive in LA with that pay" so I decided to go back into retail management where I can make some livable money.
After about five years in retail, the pandemic hits and I got let go from my job. About three months into my layoff, I decided to start my own business. I decided that this was the perfect time to go into production and start my clothing line. I couldn't accept being down and out or chance this happening to me again so I went for it. Here I am today after my long life journey of experiences showcasing my line. The life experiences and the path I took was so worth it. I gained so much knowledge, created many relationships, and gained so much courage to feel confident in my brand.
From Dancing with some of the biggest artists to now being my own CEO of a dream I've always have is a blessing. My brand represents who I am to the core. Be sure to check out my line at MikealJinae.com. I hope my story inspires people to follow their passion and displays what staying true to yourself means. Investing into yourself does not mean only financially…. but investing your time and love. Also, this all couldn't have happened with the amazing support of friends and family.
Great, so let's dig a little deeper into the story – has it been an easy path overall and if not, what were the challenges you've had to overcome?
Nothing for the most part is a smooth road. Success stories have some of the craziest experiences. What I've learned through my journey is celebrate the small victories and understand that you can not control anything out of your control, but… you can control yourself and create a better outcome. In the entertainment business, you have to have tough skin. You have to accept that you may get a bunch of "No's" before you get a "Yes". It does not mean that you are less than or not talented, it just means you need to go harder in that department. Struggles are learnings experiences and blessings in disguise. One thing I struggled with was picking up choreography quickly. I bombed many auditions because I could not retain the choreography quick enough to perform it. Because I knew that was my weak point, I stayed in dance class to exercise that opportunity. Taking class is extremely important. Thats where you are allowed to mess up and get correction. You also find yourself developing an execution style and finding out who you are as a dancer.
Another struggle I experienced as an inspiring designer was finding all the right tools to get started. One thing about the beginning stages of designing is, most people don't like to share certain knowledge with you. In my eyes, there us enough money to go around, why can't we all win? (chuckling). Due to having great friends who have experience in this area, My struggle was not as long as it could have been.
Mikeal Jinae – what should we know? What do you guys do best? What sets you apart from the competition?
Mikeal Jinae is a clothing line geared for those who love to be comfortable and stylish. It's about mixing luxury fashion with streetwear while incorporating styles from past eras. I am just starting but I am most proud of my vision. Being able to design from a place of what I would wear not what's trending, allows me to create my own lane.
What moment in your career do you look back most fondly on?
My proudest moment of my fashion career thus far is introducing my line. After years of ideas and visions, I finally did it. Now, ask me this question next year. I'm sure this answer will be so different (chuckling). My proudest moment in my dance career was randomly being selected to dance in the E40 "Function" music video. The story of how I ended up being in that video is hilarious. A fellow dancer and myself went to the shoot. When we got there, we were kind of just walking around taking it all in (this was my first industry video). We were known in San Jose to dance so everyone was asking if we were going to be in the video in which we had no idea.
So a friend and Bay Area DJ came to me and ask the same question as everyone else. "Are you dancing in the video?". I replied, "I don't know" and he said "hold on ill be back". Moments later, he says "come on" and we walk upstairs. What I did not know was he had spoken to someone and got us in the video. I was so shocked. This is the killer part…Most music videos after shooting take a while to release. Well, once it finally released, it was on BET 106th n park countdown and oh my gosh, I had no idea I would get that much face time in the video. Man was I so thankful. That was for sure a major accomplishment and a proud moment for me.
Contact Info:
Suggest a story: VoyageLA is built on recommendations from the community; it's how we uncover hidden gems, so if you or someone you know deserves recognition please let us know here.