Today we'd like to introduce you to Mike Welch.
Hi Mike, thanks for joining us today. We'd love for you to start by introducing yourself.
I was in college at KU and then I decided I wanted to try acting because I was feeling a little lost as to what I wanted to do with my life. I fell in love with the theatre and switched my major to Theatre Performance. While I was doing plays and enjoying my time, I started hosting sports talk radio shows as well. That evolved into doing television shows and hosting became something I was really good at. I graduated and got an offer to do my own daily sports talk show on ESPN South Dakota. I said, "Sure, why not?" and went to Aberdeen, South Dakota. I was promptly fired about five months later.
The legend I had replaced decided he wanted to come back, and I didn't necessarily fit in with the culture there either. So I moved back to Kansas City to stay with my parents because I didn't have any money and I started a sports podcast from my parent's attic. Nothing humbles you like talking sports while batting spiders away from your face in the attic. I ended up getting a job at 610 Sports Radio in Kansas City as a board-op for Royals games. I rose rather quickly in two months and because the producer of the afternoon show. That winter, about five months after I started, our boss left to Pittsburgh. Two weeks later, the Night Show host had been going to Houston to audition for the role as the voice of the Houston Astros, so we didn't have a night show host. They had decided to switch the feed over to our affiliate Fox Sports Radio. Instead, I emailed our GM asking if I could do the show. He never responded, so I lied to everybody and told them I had permission to do the Night Show myself. Exactly 42 minutes into the show, I got an email from our GM to see him in the morning… yikes. So, I finish the remaining hour and 18 minutes of the show, I come in the next morning, and I get chewed out like crazy. He opened by asking me to close the door and then yelling, "What the f— were you thinking!?" and it went on like that for 10 minutes. I was apologetic, I was legitimately doing what I thought was best for the station. In that business, the longer you can stay live and local, the better.
Then, after he felt I understood that I should have done what I did, he told me that the show was actually pretty good and you don't get anywhere by being a wallflower. They let me keep the show and decided to let the new boss make the choice as to what to do with me. By the time the new boss came, the original Night Show host became the radio voice of the Houston Astros (a job he still has), and the spot was open. He liked the fact I was driven enough to (their words) "hi-jack the radio station" to give myself an opportunity. He gave me the show for good and expanded it to 3 hours. Six months later, I became the afternoon drive host of 93.7 The Ticket in Lincoln, Nebraska which was probably the most fun 3 years of my life. I hosted a show called "Drop the Mike with Mike Welch" and it was the best. We had a bunch of success and that station is still doing well. I love everybody there. After three years, 610 Sports Radio wanted me to come back to my hometown and host a morning drive show. I went for it. We had fun over those 2 years, but the show didn't work out. It happens, just like in Hollywood. They put together a show with a bunch of different parts and sometimes it gels and works amazingly, and sometimes it doesn't work out the way everybody had hoped. I still love everybody there and want them to keep doing the amazing work that they do. Once I was done at 610 Sports Radio, living my dream of hosting a drive-time sports talk show in my hometown of Kansas City, I decided it was time to return to my dream before that one, acting in Hollywood. So I moved to Los Angeles.
My first audition here was for a spot on a TV show called Laff Tracks on TruTV. I'll never forget walking into that room and seeing 20 other guys who looked exactly like me. It was a trip. I got the role on Laff Tracks and was on TV within my first three months of living here. Shortly after that, I was fortunate enough to do a film called 'Goodnight America' with a couple of the leads from the 'Cobra Kai' series (Jacob Bertrand and Xolo Maridueña) and that was the most fun I've ever had with a character. William Duke (written by the brilliant Nathan Xia) was everything I loved and hated all wrapped up into one man. Getting to explore the deeper more sinister parts of humanity while still realizing those people are in fact human, is such a privilege that I'll never take for granted. Every film I've done has been a privilege. We have one in the festival circuit right now that's doing really well called "Invisible Flags" and that was the most intense film I've ever done. It focuses on narcissistic rage leading to extreme domestic violence. My character Gabriel (written by the Amazing Meitar Paz) is the most tortured soul I've ever played. We went through so much together making that film. The director, actors, producers, and everybody completely bought in and pulling in the same direction. When it happens like that it is so special and I feel amazing just getting to be part of something that beautiful.
Would you say it's been a smooth road, and if not what are some of the biggest challenges you've faced along the way?
Obviously, this industry has much more ups and downs than the happy times I'm focusing on. I know what it's like to walk out of an audition and think about how amazing everybody was and how well everything went, and then never hear from any of those people ever again. I know what it's like to spend take after take trying to find a specific emotional moment and struggling to get there so badly that I've contemplated never acting again for weeks after wrapping. I've been through the endless callbacks only to be told once again that I'm just not right for the role. So, there has been plenty of bad with the good, but I'm so grateful for both. For me, the high is working. I love the work, I love the process. The product is the product, and I love when it's great (including getting to be in Lady Gaga's '911' music video, which was, in a word, incredible), but what draws me to acting is the work. Every person on set doing everything we can to get a moment of magic and trying to get as many of those moments as possible. We become a family. We often stay friends for a really long time, and why shouldn't we? We have been through a lot together already. It's wonderful to have those people to lean on. The beautiful thing about "my story" and all of our stories is that it's never-ending. Even after we're gone from the physical realm, the people we've impacted and the people those people have impacted, and the lives we've all lived together will keep the passion and inspiration going until the end of time…. and I effing love that.
Alright so before we go can you talk to us a bit about how people can work with you, collaborate with you or support you?
People can find me easiest on Instagram @MichaelMikeWelch
Contact Info: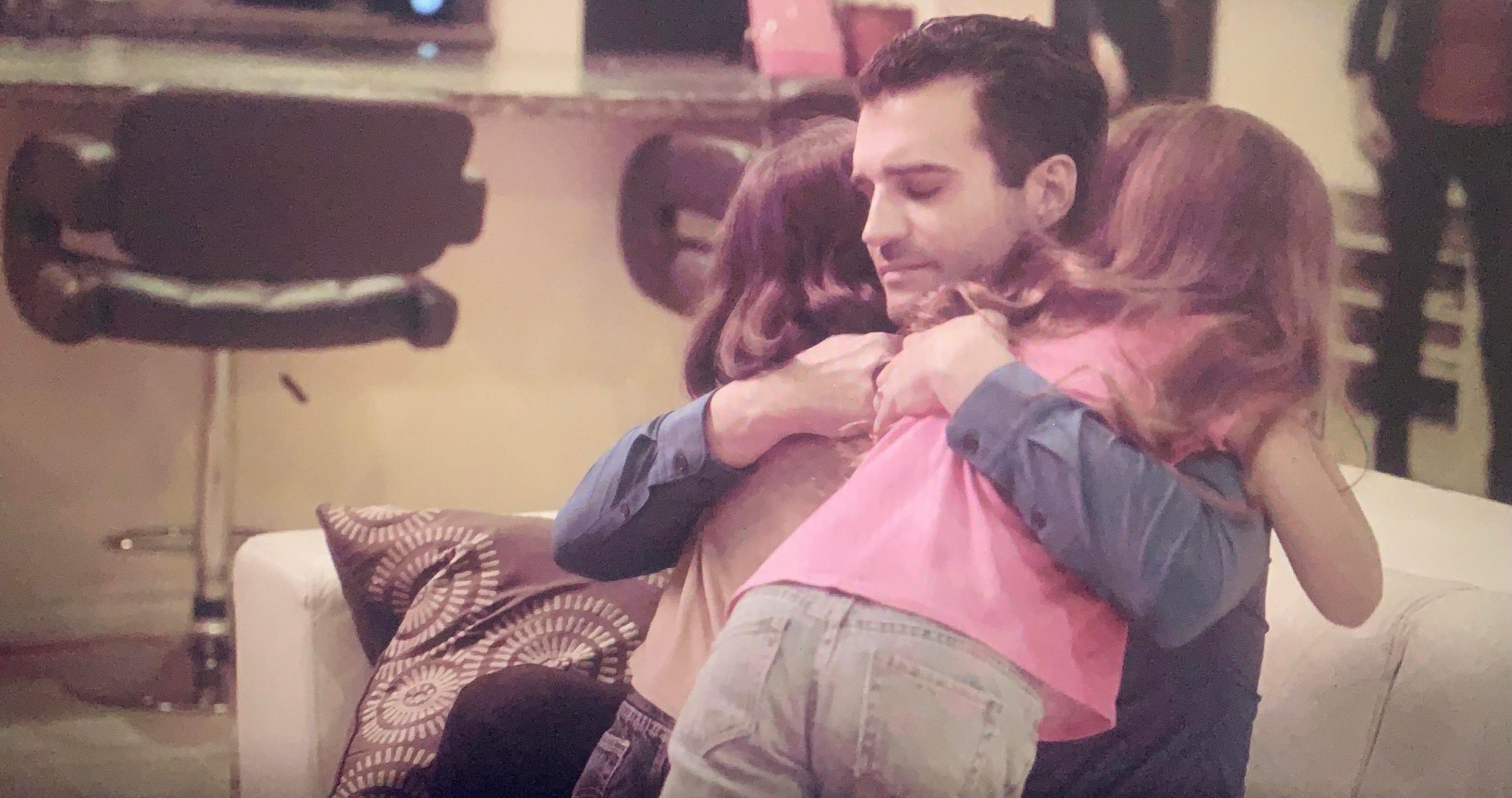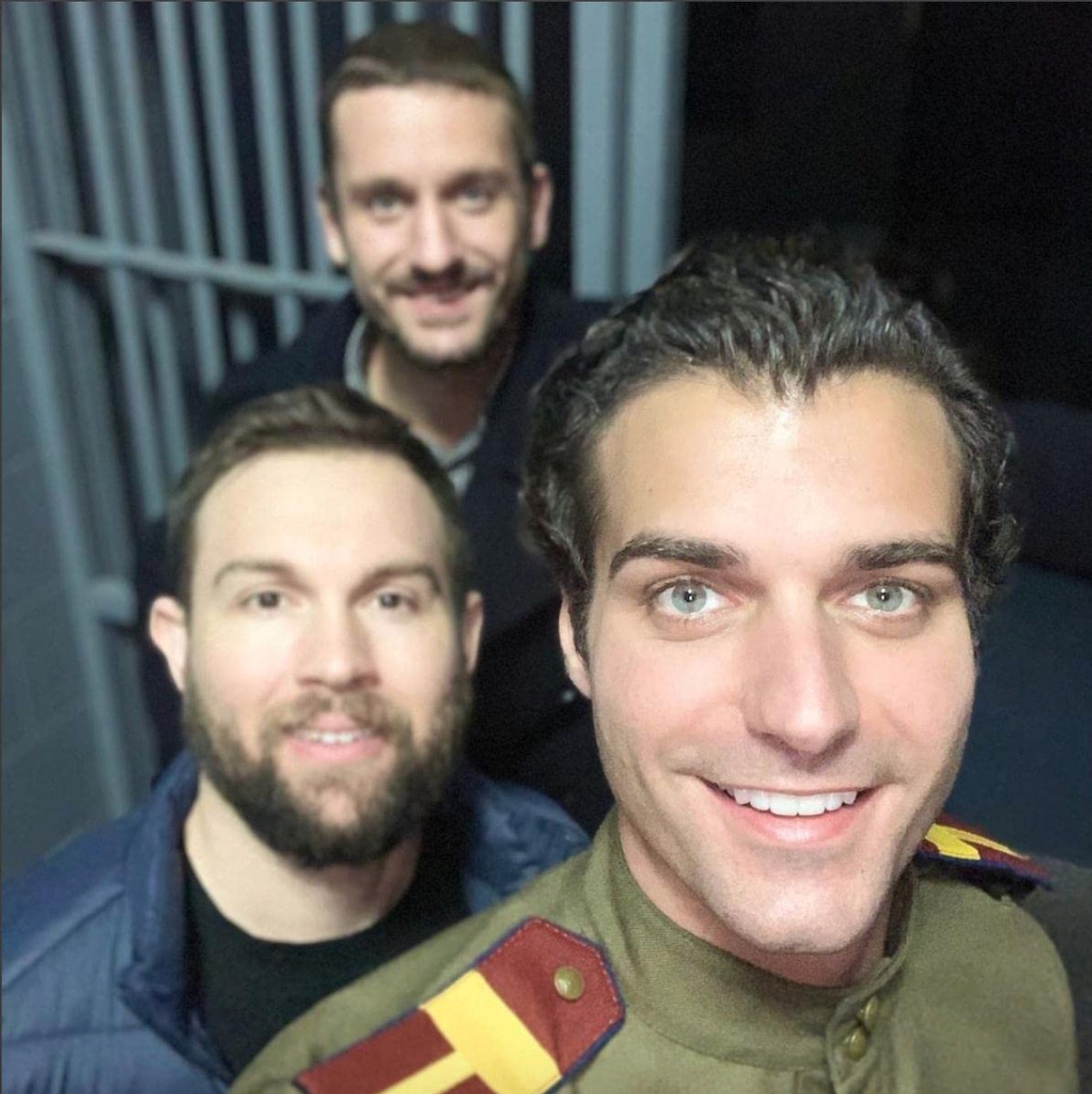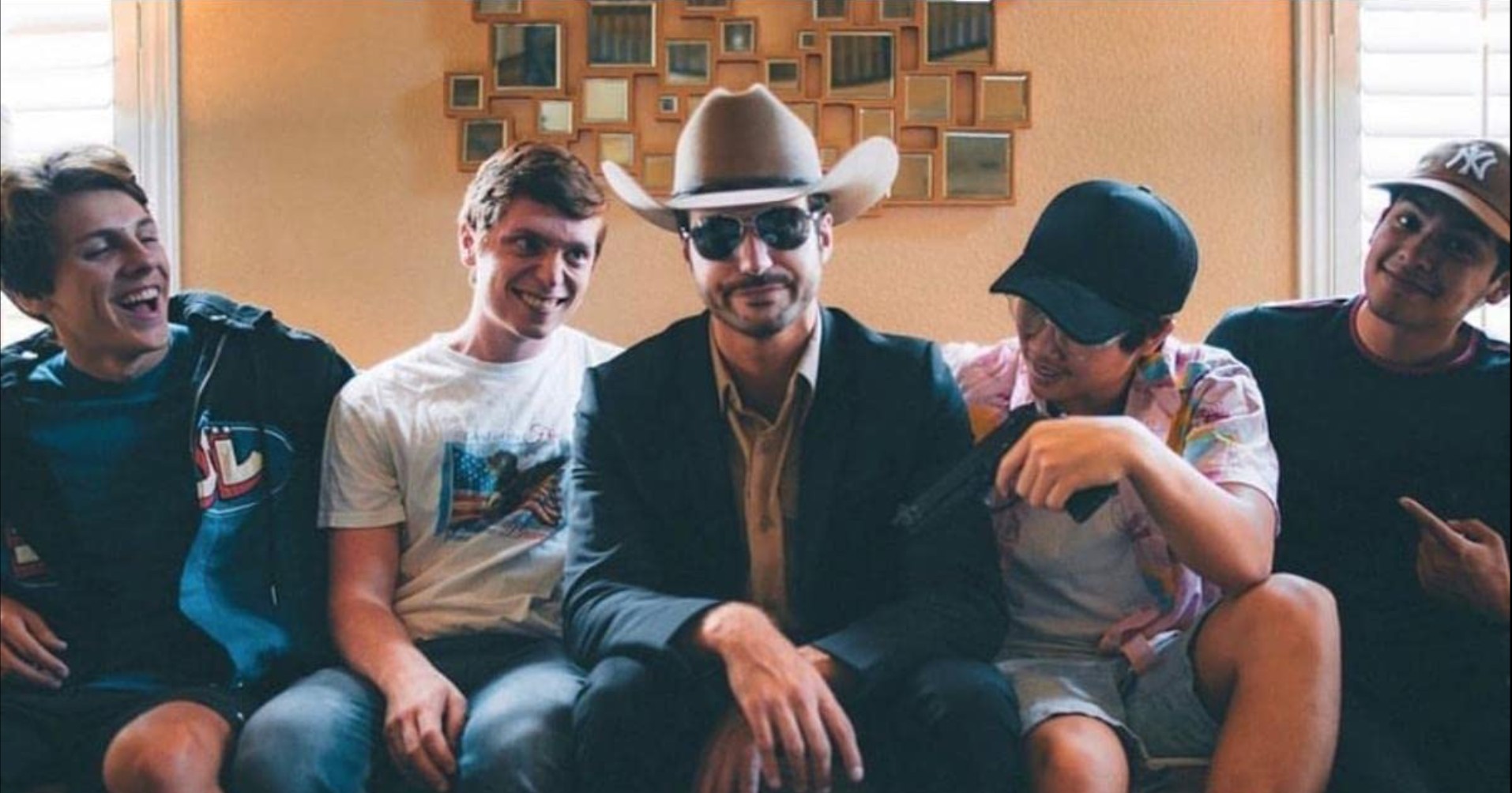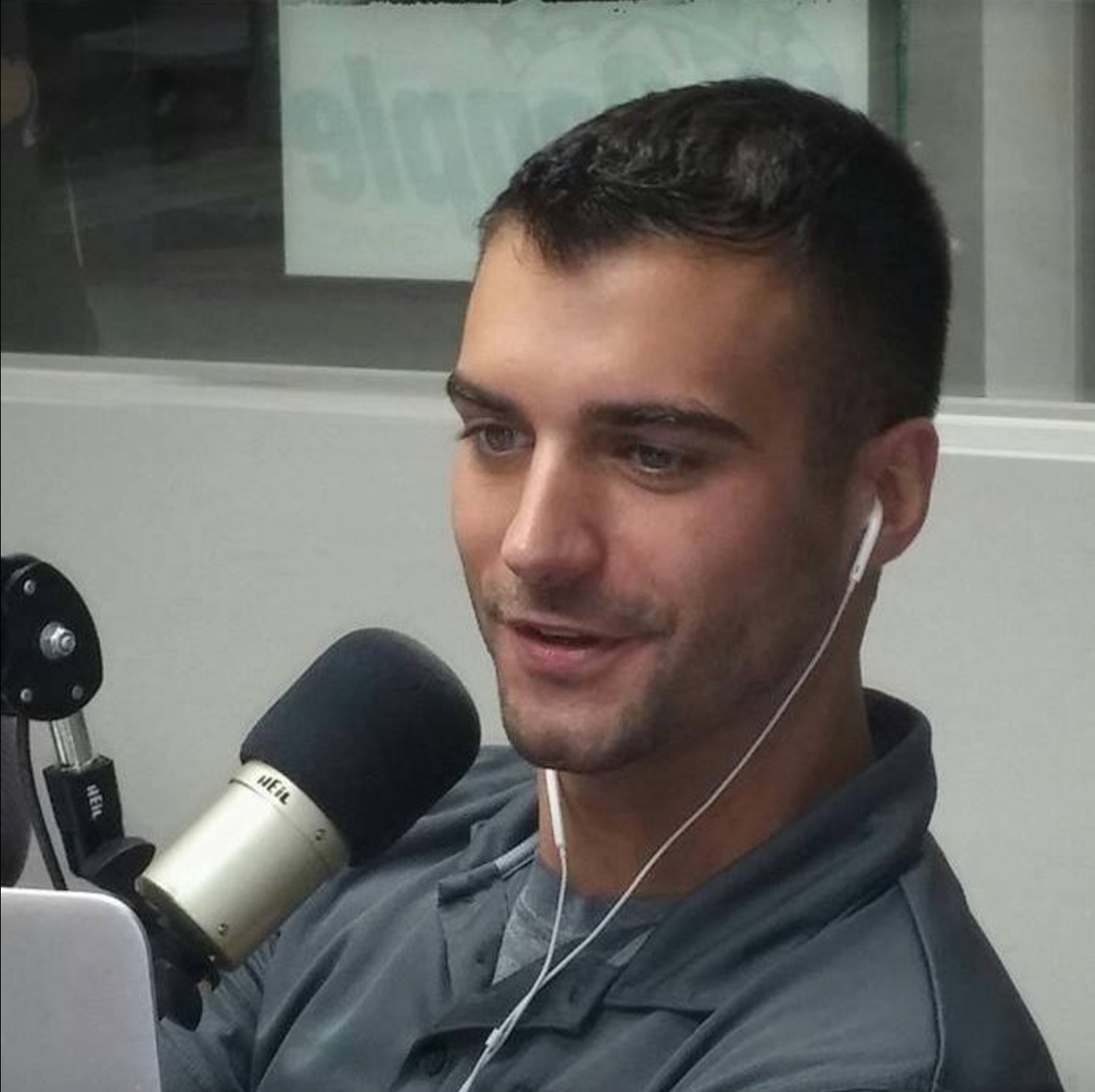 Image Credits
Meitar Paz Bradley Boeck KCSP KNTK Nathan Xia Charles Allen
Suggest a Story:
 VoyageLA is built on recommendations from the community; it's how we uncover hidden gems, so if you or someone you know deserves recognition please let us know 
here.