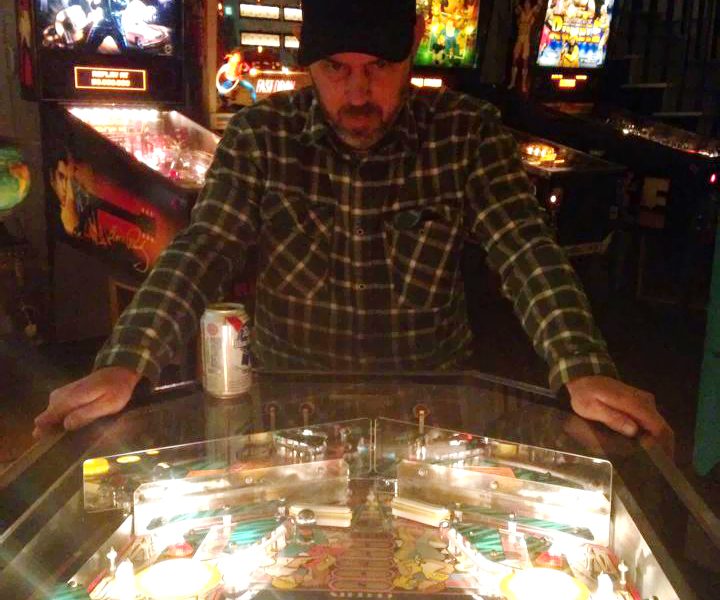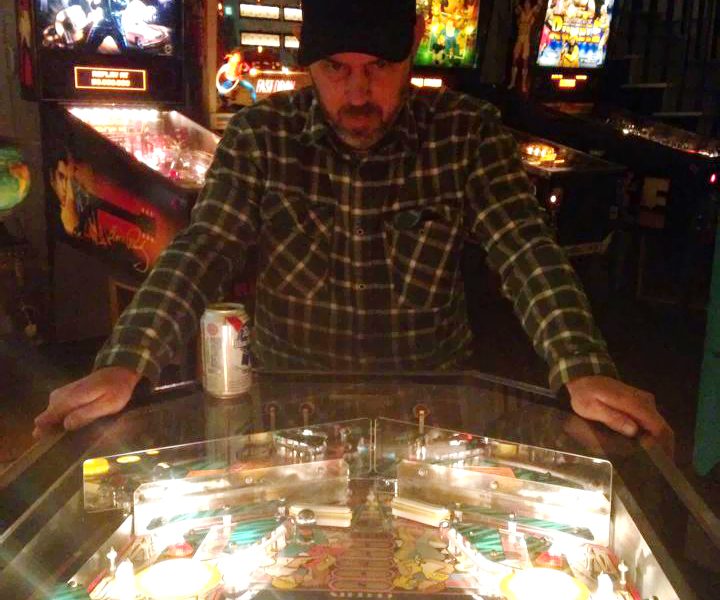 Today we'd like to introduce you to Mike Fisher.
Mike, please share your story with us. How did you get to where you are today?
Started like most artists at a very young age. Pretty early on my parents could see I was pretty artistically advanced at my age so, they encouraged me to stay with it. They put me in private art classes as a kid and that helped a lot with my understanding of the foundations of different art disciplines. Once I hit my teens in the mid 80's a started to find my thing through skateboarding and thew punk scene. Within a year or two of doing work for local bands I knew that making art for bands was going to be my all lifelong consuming desire. I studied animation and illustration for the short time I was in college. I left school to join the family business as a Repo Man. A few years of that made me realize I wanted to put my art skills to use as a profession.
Being in Northern California at the time there wasn't as much opportunity in feature animation as there was in the Game Industry. I started applying at Video Game companies as I figured my animation skills would cross over to that. I landed a gig answer phones at Electronic Arts. They figured out pretty quick that I had some potential for advancement and was fast-tracked to be put on a production as soon as my six months temp position was up. In the meantime, I was offered a six months contract on a game production in Los Angeles. I decided to take that and moved to L.A. I spent 15 years moving from game developer to game developer as a senior animator/ senior artist.
During all my years in the game industry, I would spend my free time working on my personal art. In 2009 I decided to leave the game industry and strike out on my own as a full-time freelance illustrator and designer. Which is where I find myself now for the last decade.
We're always bombarded by how great it is to pursue your passion, etc – but we've spoken with enough people to know that it's not always easy. Overall, would you say things have been easy for you?
I have an insane work ethic so, it's hard to tell? Haha!! I see others struggling at times to stay busy and I have never, in the last 25 years been light on work. I always have work to do. New stuff coming in all the time. I don't really suffer from "artist block" or stuff like that so, I am able to work all day everyday and kick out stuff my clients seem to like. I get occasional burn out but, it's always short-lived. A day off and I'm back to it. Once I decided to go full-time freelance I made a pact with myself to work as hard as it takes to stay freelance. Never to go back to work for somebody else. So far-so good I guess?
If I have had any struggles they usually revolve around moving from one creative area to another and trying to learn the skills and ins and outs of a new arena. It seems every five years or so I get bored and refocus my attention on some new thing. Example: 6-7 years ago, I decided a wanted to do custom airbrush work, primarily on ice hockey goalie masks. So, I needed to learn an entirely new set of skills for that. Which I did and ran a very successful custom airbrush business. Now my new thing is graphic design for film and TV production. So, the new learning curve there is how to get entrenched in that industry. I did some work on the upcoming Andy Samberg film Palm Springs. That was super fun and it made me really want to design more props, etc. for films.
We'd love to hear more about your business.
I have always specialized in Rock Art. T-Shirt design, Record covers, screen printed Gig Posters, etc. It's been my core interest as a creative since I was an early teen. It will always be where my main passion is. I will always do that work and it will likely always be my favorite work to do. I have done designs for everybody from Paul McCartney, Led Zeppelin, AC/DC to Carrie Underwood, Lionel Richie all the way to the most obscure Scandinavian punk bands. And pretty much every possible genre and style in-between. I have always preferred the punk and metal stuff but, I always love the challenge of doing work for a broader range of artists.
In the end, I believe my biggest strength is my ability to handle about any project sent my way. At some point, I realized rather than try to be a name like "Warhol" or something that I prefer to be a Jack of All Styles type. Recently I have been working for two different toy companies and a board game company. At the same time, Art Directing for a record label, designing for three different merchandise companies, custom painting, fine art commissions, prop design and more. It's important for me to stay interested in my work so I try to take as many different projects as possible. I relish the challenge.
Aside from my work ethic and quick turn around times for projects my adaptability is my greatest strength. I have yet to find a project I couldn't figure out.
What were you like growing up?
From the time I was about 4 or 5, my only great concern was making stuff. It complicated my life all my life. Especially in school. I didn't care about any projects or classes that weren't art-related. I was a very high-level reader so I could pass pretty much any class (other than Math) easily by my ability to retain the information. It didn't help much though as I was always in trouble for drawing in my notebooks rather than paying attention to the class. My parents always had my back but, once I hit high school and started to rebel it became too much even for them. HaHa!! I spent a few years of my teens couch surfing and crashing at different punk houses. I decide to go back home and finish high school so I could at least have that foundation.
I never got into drugs or crime or things like that. I was so busy drawing, playing in bands and skateboarding that I managed to never find my way into the back of a police car. I was the kid who wanted to be "doing something" rather than sitting around getting high. I was as involved in the Bay Area punk scene as I could get. I always tried to be a positive force. Probably to an annoying degree at times. Haha!!
I had my first son when I was 19 so, my youth ended pretty early and I got to work and have stayed working for the last 30 years.
Contact Info:
Image Credit:
Art and Photographs Copyright Mikefisherca.com
Suggest a story: VoyageLA is built on recommendations from the community; it's how we uncover hidden gems, so if you or someone you know deserves recognition please let us know here.