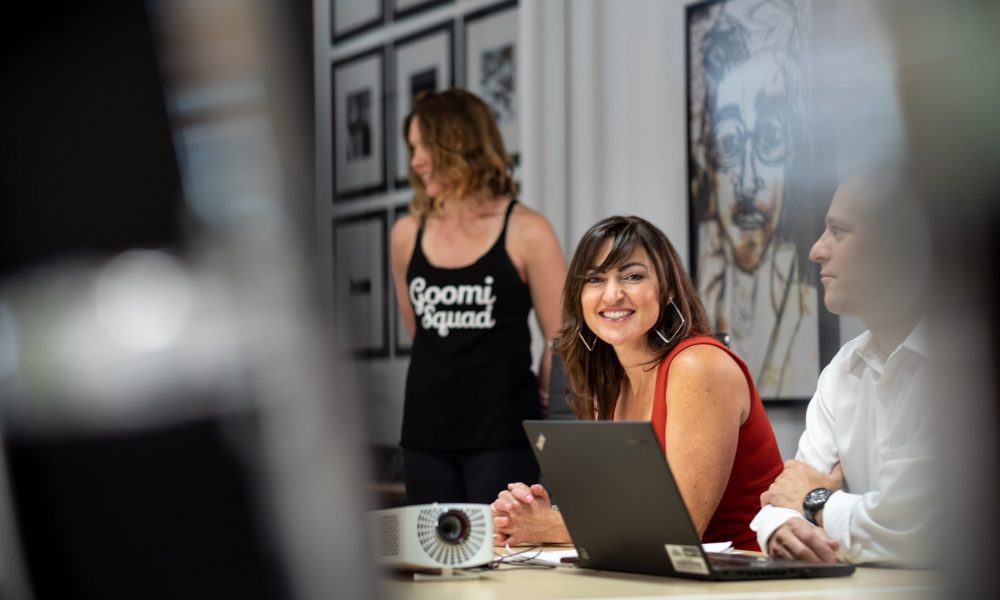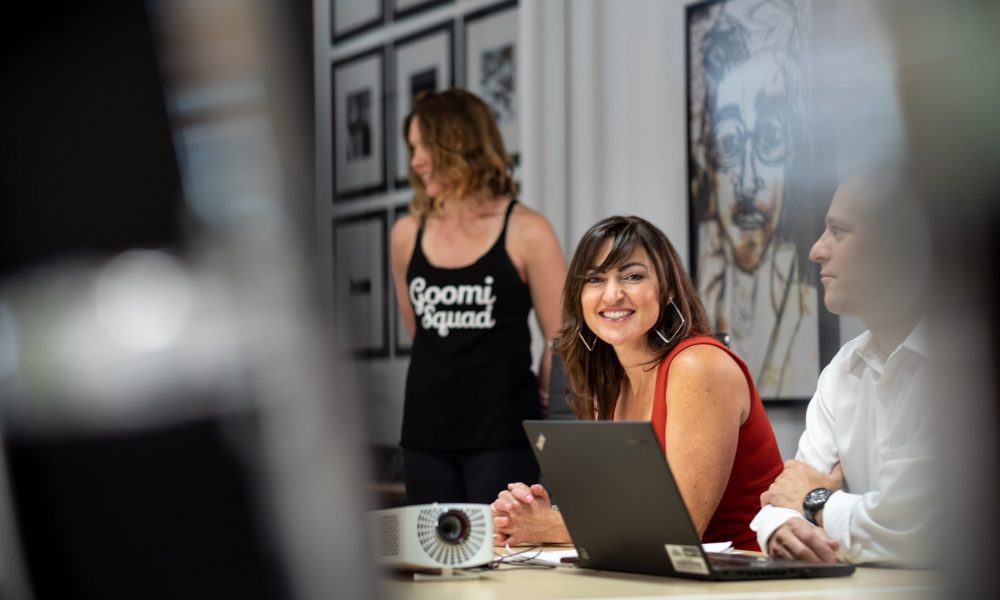 Today we'd like to introduce you to Mika Leah.
Mika, let's start with your story. We'd love to hear how you got started and how the journey has been so far.
This is one of those scary stories. One that, if you're a hypochondriac, might keep you up at night. Yet, I'm not sharing this story to scare you, I want to encourage you. So, I'll start by telling you about the moment that changed my life and inspired me to start Goomi Group, a fitness and wellness company.
First, let's back up, I have been an athlete all of my life. I began playing soccer when I was 5. I was that person who ate her fruits and veggies, avoided fast food, didn't smoke, rarely drank, and exercised the recommended 3-5x a week. Even just a few months after my daughter, was born, I ran my first half marathon. After I completed the half, I decided it was horrible and I would never run again.
I don't learn from my mistakes, so several weeks later, I did pick up running again. On my first run back I could barely make it two miles without shortness of breath and chest pains. Then I threw up. I continued to run, because as an athlete, we are taught to push through the pain. During my next few runs, I still experienced chest pains, strong headaches, and shortness of breath. Begrudgingly, I finally went to the doctor. She said that I was fine, the EKG's were normal and it was just stress and anxiety. My doctor politely reminded me I was going through a divorce, had two kids under the age of two, and a very fast-paced & high-stress job in advertising.
Well, when you put it like that, yes, like many of you reading this story – with fast-paced demanding jobs – along with multiple family and personal commitments – I was extremely stressed out. At the time, I was also teaching weekly cycling classes (yes, for fun). But, I couldn't figure out why I was breathless taking the stairs to the second floor – when I was fit enough to teach the hour-long cycling class.
Over the course of that year, I kept going back to the doctor and every time she would gently remind me the same thing, "The EKGs are normal… you're just stressed… it's nothing."
Fast forward to my 33rd birthday. Because I'm a fitness nerd, I chose to celebrate it by doing a short hike in Temescal Canyon. It really was an easy hike, one that I had done when I was nine months pregnant. So, I should've been able to do it 40 pounds lighter and in really good shape, right?
But I couldn't even make it the 1st mile of the hike without stopping twice to catch my breath. The second time I had to stop, I literally had to sit down. My hiking partner that day was a pack a day smoker, who was a good 80 lbs. overweight, drank two bottles of wine a night, and never exercised… and sitting in the dirt, looking up at him, I saw he hadn't even broken a sweat.
There I am with my heart racing, and it hurt. I felt like there was a 200-pound man sitting on my chest, and there was shooting pain down my left arm. It was then that I knew something was seriously wrong with me. After the hike, I made an appointment with my doctor, insisting that I wanted to see a cardiologist. She finally relented and referred me to one.
When I saw the cardiologist, he said that he spoke with my doctor and he completely agrees with her. EKGs are normal, it's just stress, that I was perfectly fine, to just go home. He even said that the symptoms I experienced, the vomiting and headaches, were not related to my heart. I told him about my family history, which includes heart disease in my father AND grandfather.
I demanded that I wanted a stress test and I wasn't going to take no for an answer. Two weeks later when I got on the treadmill for the stress test, I barely made it 8 minutes before my discomfort was at an 8 out of 10, and I had that now familiar shooting pain down my left arm.
The nurse technician asked me to get off the treadmill as quickly as I could and THIS was when the nurse said they would mail me my results in 2-3 weeks. Well… instead of 2-3 weeks, it was 45 minutes later when the doctor called me and said, "how soon can you get here, you are going straight into surgery." Surgery revealed that my left main artery was blocked at 98%. What many experts call the "widow-maker."
The two surgeons that worked on me debated whether to perform open heart surgery, that would have been a triple by-pass, or whether to stent it and take the chance the stents would hold up for the years to come. If we went with open heart surgery, I wouldn't be able to pick up my then 1-year-old and 2-year-old for 6-months.
Which would you choose? I chose my babies.
After surgery, the doctors told me that I was lucky to be alive. Had I not pushed for testing, I would have walked out of my cycling class and literally dropped dead. The doctors made it clear that no CPR or AED machine would have saved my life. By the time the paramedics would have reached me, it would have been too late. My one-year-old and 2-year-old would no longer have had a mother.
When I stop to think about it now, I would have missed the first day of Kindergarten for both my kids. Who would my boy have taken to the mother-son dance? Had I not survived, I wouldn't have watched my daughter score her first soccer goal.
To be honest, after my diagnosis, I felt my heart disease was a weakness. I didn't even share it with some of my closest friends or co-workers. It was only 6-months after I started Goomi Group that a mentor told me I need to share my story because it is the reason WHY companies need the wellness programs that we offer.
At that moment, I went from being a victim to being a warrior. I became a warrior and Goomi became my weapon to combat heart disease by offering on-site fitness and wellness programs for companies across the US. Saving lives through education and helping others get healthy and happy. I believe that a balanced life is possible for everyone.
Four procedures and five heart stents later, I've made it my mission to tell my story, in the hopes that I can one day save a life. Listen to your body and that inner voice you have, because if we don't take care of ourselves first, then we will not be here to take care of our family, friends, and loved ones.
Great, so let's dig a little deeper into the story – has it been an easy path overall and if not, what were the challenges you've had to overcome?
Yes, of course, there were struggles, obstacles, and challenges (and there still are!). My biggest struggle, in the beginning, was, a single mom of two kids, I worried constantly if I had enough money in the bank to feed the kids. Starting a business from the ground up takes time, and month after month I would watch the bank account drop below $100. Lucky for me, my kids love pasta – and I could feed them dinner for less than $5.
My obstacle is always figuring out where the next client will come from and having the confidence to know it will happen. The challenge is remembering that I am a Girl Boss and making the tough decisions of what is best for the company, even if I want to do the NICE thing.
Goomi Group – what should we know? What do you guys do best? What sets you apart from the competition?
GOOMI GROUP brings on-site fitness and wellness sessions delivered right to your desk at work or school. With the motto of "A balanced life is possible for everyone," GOOMI provides health and wellness solutions to corporate America.
Wellness comes in many forms, and Goomi offers fitness classes, yoga, mindfulness, cooking demonstrations, health fairs, nutrition, massage and so much more. We make it easy with turnkey programs and no minimum spend. What sets us apart is that we can offer ANY fitness and wellness session in ANY city in the US!
We are proud to help people feel better and think better, so they can lead better; better lives, better organizations, better communities, and ultimately contributing to a better world!
What moment in your career do you look back most fondly on?
When I first made the decision to start Goomi Group, I shared it with my two best friends – who told me that I was crazy and it would never work! They went on to tell me that I was a single mom with two young kids to support and that I needed to get a "real" job.
My proudest moment has been proving them wrong. I financially support my family by running my own company with over 250+ instructors; plus clients in over 20+ states across the US.
Pricing:
Any 1-hour Fitness Class: $200
Meditation 30-minute Session: $150
Contact Info:
Website: www.goomigroup.com
Phone: (310) 945-6857
Email: info@goomigroup.com
Instagram: @goomi_group
Facebook: @goomigroup
Twitter: @goomigroup
Image Credit:
Jason Flynn Photography & Hello Marketing Inc.
Getting in touch: VoyageLA is built on recommendations from the community; it's how we uncover hidden gems, so if you know someone who deserves recognition please let us know here.