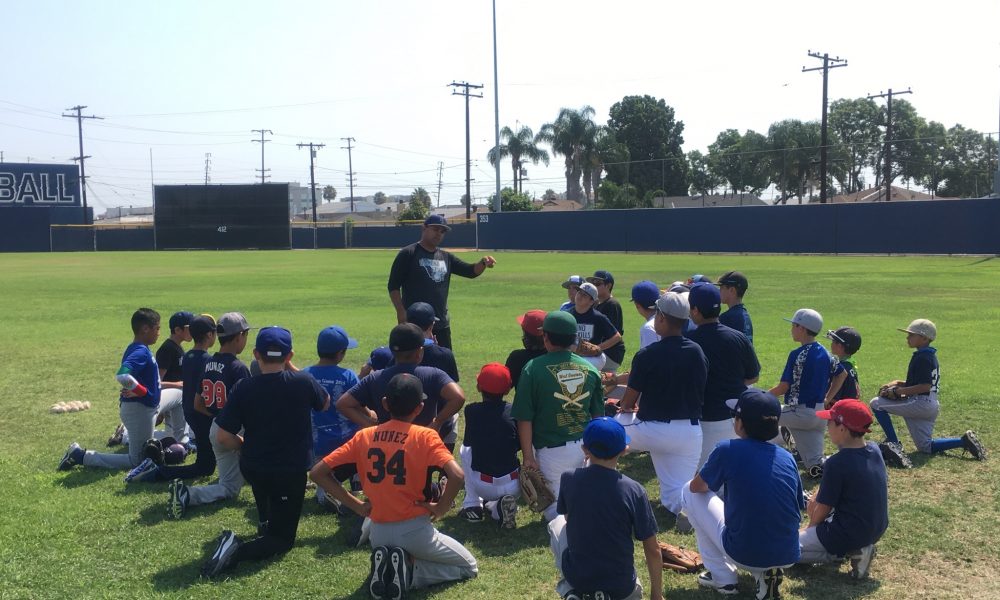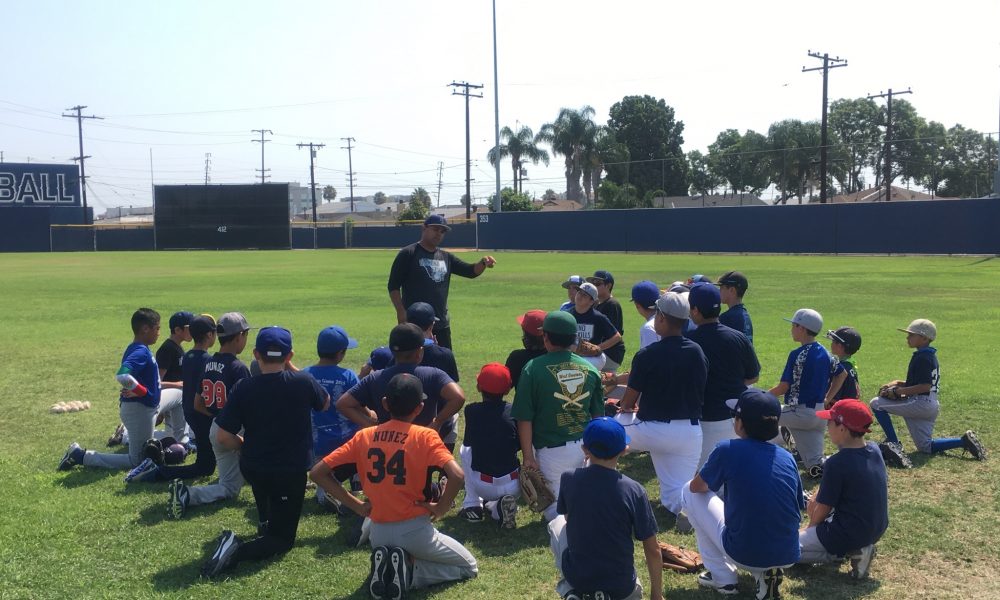 Today we'd like to introduce you to Miguel Mendoza.
Miguel, let's start with your story. We'd love to hear how you got started and how the journey has been so far.
I have a baseball background and passion that started at the age of four. Played little league and travel ball in various cities in Los Angeles. Continued playing baseball through high school, junior college, university and professionally. I played professionally for parts of 3 summers in minor leagues across the country.
After being released from a team in Richmond Indiana I decided to return to Chico State to wrap up my remaining credits studying kinesiology (study of body mechanics and human movement). Following Chico State, I proceeded to enroll in a radiology tech program at Orange Coast College. Unmotivated to continue the radiology program, I drop out because it didn't fit my strengths and the rhythm was not my tune. I felt there had to be more to my life than the road I was on.
I started reading personal development books and attending workshops to find my strengths and expand my perceptions of what was possible for me. I entered the dark night of the soul as they say (a collapse of a perceived meaning in life).It lasted 5 years. In those five years, I took on jobs to just get by and pay my bills. No creativity, no meaning, no purpose, no inspiration. Zero direction. I worked selling Life Insurances, Warehouse jobs, Valet, Dog shows and Medical Billing.
By 2009 I was beginning to feel confident in myself that even though I couldn't see my path clearly that things would work out. In 2010 Brad Pitt was making a baseball movie titled Moneyball. They were casting roles that resembled ex-major league players. A friend of mine Sergio Brown who currently coaches baseball at the University of Arizona calls me and gives me the details of the project and a phone number of an agent. He says I think you look like this guy they are casting for relief pitcher Ricardo Rincon.
I sent in some headshots and within a week or so received audition details for Moneyball. I audition for the folks at Sony and received 2 more callbacks, the last one being at USC campus throwing off the pitching mound for director Bennett Miller. Following multiple auditions, 300 players and actors going out for casting roles. They chose 25 players to portray the 2002 Oakland As. I played relief pitcher Ricardo Rincon. I spent six weeks on set, shot four scenes, hung out with Phillip Seymour Hoffman, Jonah Hill and Mr. Pitt. The editing room cut most of my scenes and left a 5-second cameo in the final cut with me in the clubhouse saying my one line: Hola Senor!
The Moneyball Project paid me 30k dollars! With that money, I decided to clean up my finances and pay off student loans and credit card debt. The rest of the money was invested in the business that was soon to become Diamond Skills 108. Diamond Skills 108 is a player development business that focuses on teaching the game of baseball to kids ages 8-20 years old. From basic fundamentals to advanced CLA concepts ( Constraint Lead Approach training). I chose 108 because a baseball has 108 stitches. Diamond Skills 101 sounded cliche and boring as the 101 gets overused. 108 has a bit more creativity and a great ice breaker to folks who don't know what it means.
We're always bombarded by how great it is to pursue your passion, etc – but we've spoken with enough people to know that it's not always easy. Overall, would you say things have been easy for you?
Starting your first business is an adjustment to be made mentally. You can handle the physical part because you know it's going to be a grind. Mentally it can wear you out as you have no idea what to expect. I have underestimated the amount of planning that it takes to organize camps and clinics, permits, insurance, equipment maintenance, marketing material/approach, and social media presence/value, and updating teaching methodologies and technology to name a few. In our first year, I tested interest with 2-day mini-camps to see how many kids in local little leagues would attend. It was a rough first summer.
In one camp we had 5 kids show up and only 2 kids showed up on the second day. We still did the camp! Never cancel. Getting our name out in the area (Downey and surrounding cities) and building trust with the community was a big challenge. What is Diamond Skills 108 and who is Miguel Mendoza. The 2nd year we started doing free promo camps to various Little Leagues to help establish trust and parents would get to see our work. I would approach the league president and say hey my name is so and so and I run this baseball business.
Would it be possible to do a 2-day free camp for your Lil league? All would say Yes, In return I would collect emails and contact information. Which later turned out to be a great resource. Giving out my services for free was a turning point to get us going in terms of the numbers. Big jump in numbers for camps that the second summer. The name started building up and word of mouth has been successful in bringing in more clients and expanding our services.
We'd love to hear more about your business.
We first started doing baseball camps only in the first two years. Since then our services have expanded to offer one on one instruction, group instruction (3-4 kids at a time), team sessions (train the whole team), mental lectures to explain mental rhythm of the game (high school and junior colleges only), specialty camps ( pitchers only, or catchers only camps), instructional scrimmage games where kids can learn hands-on in-game atmosphere and record/edit recruiting clips to help high school players get recruited. In 2017 we opened up Diamond Skills 108 apparel line. online/offline selling tee shirts with catchy baseball phrases like Rise And Grind, Hit or Sit, Long Game Short Memory. Our main focus is baseball instruction with a specialization in hitting and pitching.
I believe what separates us from other similar business are two things. We coach kids to coach themselves. We want them to explore their body movements and feel out their swings/pitches. Asking them questions and giving them feedback to find their natural movements and making those movements efficient in sports performance. Old school way of coaching/teaching was mechanics, mechanics, mechanics. You would isolate a particular body part and perform countless repetitions till it was perfected. The new era in coaching is shifting to movements. High-level movement patterns. If you learn to move efficiently, the smaller isolated mechanical parts will self-organize itself to carry out the task/result you seek, which is to do damage and crush baseballs.
The 2nd thing is actually caring about the kids. Building relationships and building them up to help them believe in themselves. In a game of failure baseball is by far the most self-esteem crushing sport out there. You will fail 70% and still be considered good in this game. That's how difficult it is. I take pride in showing kids who they can be instead of who they currently are. Getting them to believe in their potential is key to have them dig into the work! I'm proud of that! That I can care for players and do what I love. Gives it meaning, direction, purpose. I'm on track and on my path. Love it! Thank you, Brad Pitt and Books! hahahaha!
What were you like growing up?
I was always a curious kid and wanted to learn how things worked. I played baseball my whole life and that shape my mindset what it is now. I think baseball definitely prepared me for this business. I hated books until the age of 24. Never read one until then. I regret that.
Pricing:
Baseball Camps $100-$125
Individual Sessions $60 an hour
Team Sessions $15 each player
Group sessions $30 each player
Contact Info:
Website: www.diamondskills108.com
Phone: (530) 321-9171
Email: diamondskills108@gmail.com
Instagram: diamondskills108
Facebook: Diamond skills 108
Twitter: @diamond_skz108
Yelp: Diamond Skills 108

Image Credit:
Ray Munoz, Juan Memorable
Getting in touch: VoyageLA is built on recommendations from the community; it's how we uncover hidden gems, so if you know someone who deserves recognition please let us know here.