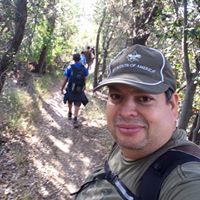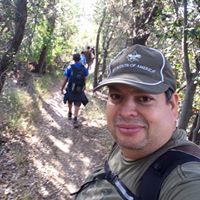 Today we'd like to introduce you to Miguel Diazleal.
Miguel, please share your story with us. How did you get to where you are today?
I am the Chairman for Pack 75 for the Cub Scouts. I am also the Scoutmaster for Troop 75. In addition to these two positions, I also volunteer at the district level to be the district webmaster and Membership Chairman. I started about five and a half years ago when my son joined Cub Scouts. At the time we had zero Cub Scouts and about 20 Boy Scouts. I took on the challenge to regrow the Cub Scouts. It was much more difficult than I could have ever imagined. Today the Cub Scouts I run are a back to back Gold Level Journey to Excellence group. This means we hit the top level of assessment for the Cub Scouts. For the Boy Scouts which my son transferred or was promoted once he got into sixth grade, we are still growing it, but not yet at that level. We will get it there also. Everyone that runs it locally is a volunteer.
Our group meets every Wednesday year round from 6:00 to 7:30 pm. Most groups take off summer, but I have always maintained that is the best time of the year to do scouting. We deliver a diverse and ever-changing program with a few key items we do annually. For example, usually, the last Saturday of January we do our Annual Pinewood Derby race. The boys make little 6 inch cars out of balsa wood and paint and design them for race day. We also do our Annual Blue and Gold Banquet the last Saturday of February. This correlates with scouting's birthday in America every February, (February 8, 1910). The second week of March we do Arrow of Light Transition Camp (formerly known as Webelos Transition Camp). This is where the Cub Scouts that are in the fifth grade get promoted from the Cub Scout Pack to the Boy Scout Troop. Then the first Saturday of June we host our big event, Scout 75 Fest. This is an event with two races. A 40-yard dash drag race and a 100 large cone obstacle course. We do this with large big wheel sized wooden carts built by the boys. In addition to racing prowess, an awesome theme helps distinguish each car.
Many ask, what is the difference between the Cub Scouts and Boy Scouts? Cub Scouts is currently kindergarten through fifth-grade boys. Meetings are led by parents/relatives of the boys. When they transition to the Boy Scout Troop, the script flips. We make every effort to have the boys lead the Boy Scouts. Parents including the Scoutmaster (myself) are to act more as advisors. The goal is to teach the boys to work in teams, and share and take responsibility for projects, camps, develop goals, and a plan of action. It can be a great challenge at times. Doing so, though, makes it so by the time the boys are out of high school they have already had a variety of leadership and teamwork opportunities. It looks great on their resumes. All the boys have fun while developing their real life marketable skills. They learn how to interact with older and younger boys and adults as well.
Boy Scouts is the single greatest program for the development of boys in the world!
Overall, has it been relatively smooth? If not, what were some of the struggles along the way?
It is much better now. I have several key leaders that assist in a variety of roles. In the very beginning, it was extremely difficult, if not next to impossible to keep people showing consistently. It's like anything, you learn though trial and error. If I knew then what I know now, it would have been much easier for us and much faster of a process to get it to the Gold Level. The troop would be much further along as well, but at the time my son was in the pack so I was more focused on that for him. It used to be very difficult for me to approach parents to ask for their help. Now it's second nature for me. I let them all know when they first come to inquire that all parents are expected to stay at the meetings and all must contribute in some way.
Alright – so let's talk business. Tell us about Scout 75 – Pack 75 Cub Scouts – Troop 75 Boy Scouts – what should we know?
Troop 75 has been around since 1957. Pack 75 I believe 28 or 29 consecutive years? It was my understanding the pack may have been there much longer, perhaps as long as the troop. If it was a new group the easy way would have been to just join a more stable neighboring group. I never felt that was an option for me once I had committed to taking over. I kept telling myself I can't let a legacy of almost 60 years shut down on my watch. I am not the kind of person that quits on something once I make a commitment to it.
We are known for a couple things. One of them is an International Scouts magnet. Being right next to Disneyland I marketed out website specifically in the hopes our group could reach worldwide and it has. We have had in the last three years seven international scout groups come to visit us on their visit to Disneyland. We are also known for Scout 75 Fest. We will have our fourth annual one on Saturday, June 3, 2017. The idea for this event hit me while we are the downhill pushcart derby races. They make these awesome wooden carts and teams of boys push each other off the top of a hill to race. The street is formally closed and lined with hay stacks around the perimeter. During the race, I thought what do we do with these carts now? We put a lot of time and effort into them. Now they're just what, firewood? Then it hit me. I thought what if we did an obstacle course and had the boys push each other through it. Then I thought we could do a straightaway too. So we have a stamina obstacle course and a quick sprint drag race. I tested it out with my kids in the driveway and they loved it. Then I tested it out on the basketball court at the church we meet with other scouts and they went nuts. Hence Scout 75 Fest was born. As scouts here is a chance for us to be green and reuse those already built carts and give them another shot at glory. In our case, we offer first, second, and third place medals for each grade level. We also have one set of medals for all troop boys, age 11 to 18.
I am most proud that we were able to keep the program going, and not only going but now to be an exemplary example of how great scouting units can be run.
Any shoutouts? Who else deserves credit in this story – who has played a meaningful role?
There are several people that deserve credit. My Cubmaster, Sarah Witty is my right-hand man, or in this case woman. She helped me tremendously. Also Jeff Gaulrapp. He has taken on increasingly more and more responsibility. There are several others that have stayed the course and helped make our scouting great. Jessica and Sean McCloud, Paulette and Ryan Bracamontes, Fernando and Ceci Romero. Karina Diazleal, Hector Diazleal, and more. I would like to give a special thank you to my son Kenton. I offered him the chance to transfer to other groups throughout the journey. I would tell him we could transfer to another group and it would be easier for him and I. There would be more boys, and he would probably have more fun. He never wavered and would simply say, "I don't want to transfer." Once in a while, he would give one of our chants to me as in 75 for life! I have put more responsibility on him than he was ready for. More than anything it was simply a necessity as he has generally been the most seasoned scout. Some of my favorite life moments have been in scouting with him and my daughter.
For mentors, I had a few Mike Mannix, who I nicknamed the five-star general of scouting. He knows every knot and scouting tip out there it seems. Darlene Wiertzema who always takes my calls and always willing to help. Linh Terry was instrumental in helping me get the group to another level. She is a big advocate of making sure parents are involved. She always says I shouldn't be doing more for other people's kids in scouting then their parents are. It's true, and really the parents get more out of it as does their child. Jorge Ruiz De Somocurcio, my District Executive. He is the only paid person. Everyone else is a volunteer.
Contact Info: