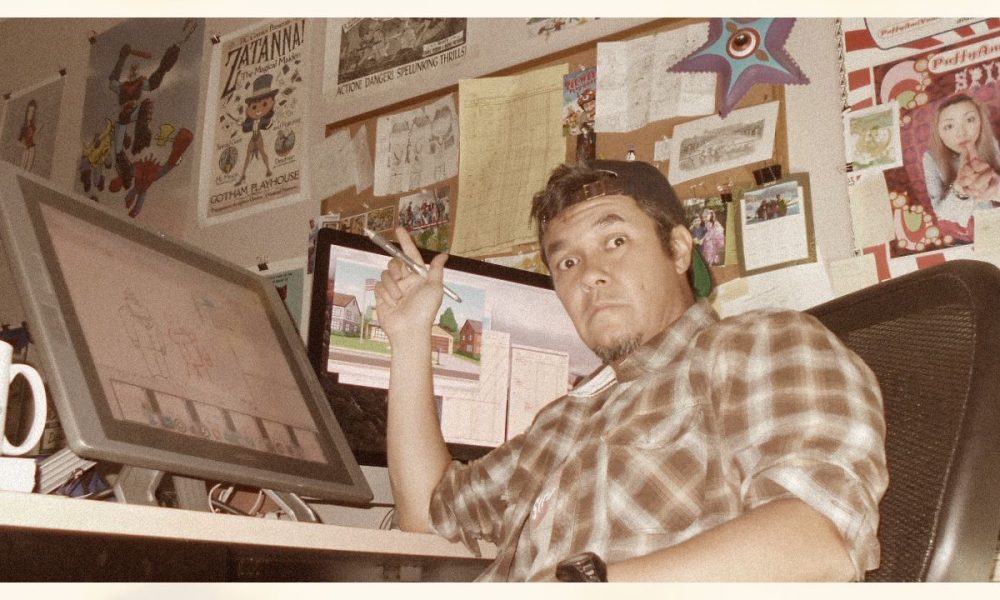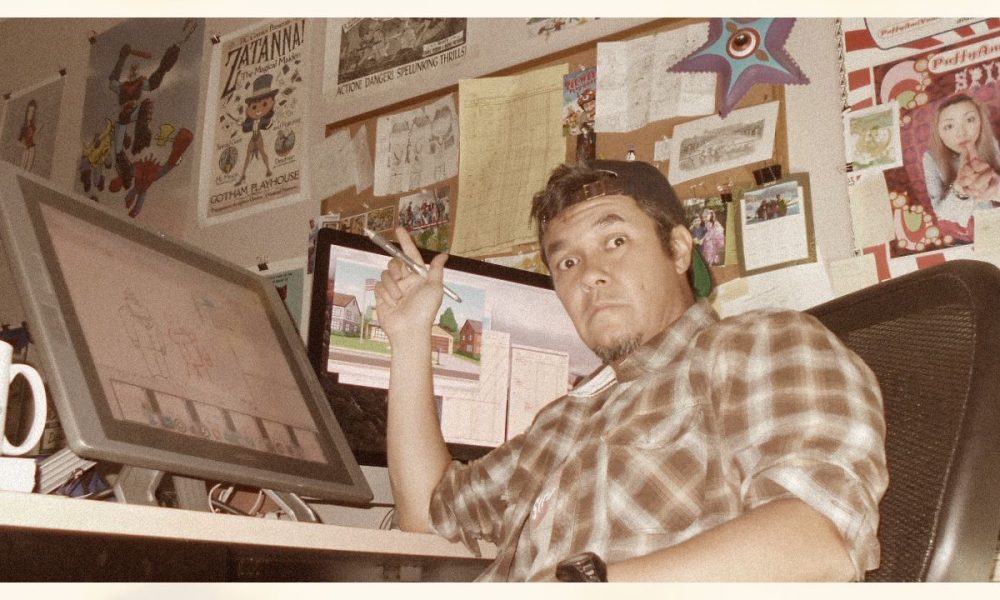 Today we'd like to introduce you to Michael Loya.
Michael, please share your story with us. How did you get to where you are today?
I guess you can say it's pretty typical of many people in my line of work, to say they grew up on comic books. I'm no exception. As soon as I was introduced to superhero comics, my drawings of dinosaurs were replaced by web slingers and caped crusaders. And from an early age, I made up my mind to make drawing comic books my career. Living in New York, working at Marvel, that was my dream. Even when I went to Oregon State University, studying college level math and history was merely a cover to make my mother happy, as I secretly continued my quest to one day become a comic book artist. But during my college years, I also started to open my eyes to something else. At the time, Disney was taking feature animation to new heights, with hits like Aladdin, The Lion King, and Pocahontas. I also got into Japanese Animation, watching just about anything I could find in town. And then I had an epiphany. I wanted to make cartoons! A year later I was enrolled at Vancouver Film School studying classical animation. Sometime after graduating, I got my first job at a small studio in Southern California working on, of all things, Islamic themed cartoons. While my time there was only a few months, I was able to use that experience to eventually land a layout artist position on the FOX animated comedy, "King of The Hill". I was there 9 seasons, spending my last three seasons there as a director. Since the show ended, I've been keeping busy with stints on "Me, Eloise", "Family Guy", and currently as a retake director on "American Dad!". I've also been active at local galleries, exhibiting my personal work in art shows. I consider my style to be, well, not really one style at all. I like to be diverse with my art, so much so that my portfolio might even look like it was done by different artists. It goes back to my film school days when part of the curriculum was having to draw in different styles since, let's face it, in this industry artists will most likely work on shows drawn in a style that's not their own. Using this as my mantra, I draw in all my favorite styles, from cartoony to realistic, graphic to anime, and anything else I'm in the mood for. That being said, my affinity for nostalgia is the one thing that ties most of my personal artwork together. I'm a fan of retro and get a lot of inspiration from old advertising, vintage movie posters, atomic age comics, Charles Phoenix books, even classic View-master reels. My digitally created homages have appeared in several exhibitions, including shows at Van Eaton Galleries and Creature Features.
Has it been a smooth road?
Sure, my journey to where I am today wasn't without one big hurdle. When I finished film school, I returned home to Oregon, not exactly a hotbed of cartoon animation. I was calling and sending out my portfolio and demo reel by mail (back in the days when looking for work over the internet was not commonplace) to any studio that might be interested in possibly hiring someone with no experience, living a thousand miles away. A couple studios sent me tests to do, and just when it appeared I was being considered for a position at one of them, the show got canceled. It was incredibly frustrating, and after several months I pretty much had scratched off every animation studio on my list, save for an obscure studio in Santa Ana that had it's contact info in an old animation magazine I had from a couple years earlier. Didn't expect them to still be in business, but to my surprise they were, and willing to possibly hire me. However, the studio would only consider me if I interviewed in person. Driving two days to talk to Disney Studios about a job is one thing, but for a tiny studio that I had no idea what they did, it seemed ridiculous. At the end of my rope, I rolled the dice, made a trip to Southern California, and scored my first big break.
What's the hardest part of your job?
In my department, I have to implement new ideas and changes in the story before the episodes air on TV, which is pretty manageable. But sometimes we get challenged with work that needs extra attention. In my position, I not only have to draw the characters but also time the acting and action. Basically, I have to figure out how many drawings it takes to get from one pose to the next. While timing can be pretty fun, sometimes if a scene is extraordinarily long, has a lot of things going on, like moving crowds, or complicated visuals, like special effects or animation within camera moves, then a little timing mistake can mean a big redo. There was this one memorable scene I worked on, that must've been almost a minute long, that had talking kidneys. The camera zoomed into Hayley's body, through multiple levels of organs, finally settling on her kidneys having a conversation. I had to adjust the camera move past the liver, stomach, and intestines, make sure the kidneys acted out the dialogue correctly, plus there was animation involving Hayley, Francine, and her friend, at the top of the scene. A lot of things to pay attention to that were so precise, it took many hours over a couple days to finish. So, I guess the hardest part of my job is making sure every detail is covered on those occasional lengthy, busy, and tedious scenes before shipping them out.
What are you striving for, what criteria or markers have you set as indicators of success?
As far as work is concerned, I want to be happy doing art, and for my art to make others happy. That's success to me. Yep, it's that simple.
What are your plans for the future?
Well, I'd love to have my own animated series on television. I've pitched a few ideas to studios over the years, and once even got a meeting with FOX to make a presentation in front of some of their big wigs. They passed on my pitch, but hopefully my perseverance will pay off eventually. But my ultimate goal is to direct a feature film. Fully animated or live action, I'd love to do something fun and epic.
Contact Info: