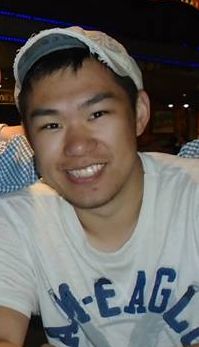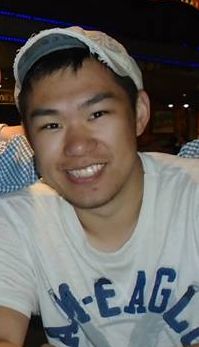 Today we'd like to introduce you to Arthur Chen.
Arthur, please share your story with us. How did you get to where you are today?
I originally moved out to Los Angeles almost 3 years ago to start my career in the video game industry. It was hard at first seeking employment in a completely new environment as a newcomer to the industry, so I resorted to attending a lot of meetup and networking events to gain new friends and contacts. Eventually, I was contacted by a staffing company to work as a contract employee at Disney Interactive. That was quickly followed by another contract opportunity at Naughty Dog.
It was there that I got involved with one of their community charity events, where they teamed up with Operation Supply Drop, called 8 Bit Salute. I fell in love with everything about it: the community interaction, helping others, and the ability to reach out to a huge audience and engage them through social media. It was at this point that I knew I wanted to work in social media / community engagement.
I left Naughty Dog soon after and dived headfirst into this new exciting industry. I already had some basic experience from the personal usage of social media platforms, but I decided to take some online courses to really learn as much as I could. After several months of studying and research, I received a certification in Social Media Marketing and hit the ground running hard, becoming the face of social media at not one, but two startups: Leaner Creamer and Habitica.
Has it been a smooth road?
One of my biggest challenges was the transition from my already-established career in the video game industry to the drastically different world of social media. I had to be proactive, learn from the ground up, and make a name for myself again. It's certainly been a bumpy road at times, but it is remarkably rewarding when everything lines up in the end.
What role has luck had in your life and career?
I can definitely say I'm lucky, but not in the way most would probably imagine when I talk about my career. I'm so lucky, not because I stumbled upon a dream job or the perfect reference contact, but because of the people in my life that supported me through thick and thin.
I made a conscious choice to quit my stable job in the games industry to pursue social media and community management. I had no college degree in marketing. I had no prior work experience. I was just immensely driven by my passion to connect with and help other people. I had to self-motivate a LOT and be proactive about learning as much as I could and picking up relevant part-time jobs to build my experience up again.
There were certainly times when I contemplated "Why did I leave the games industry. I must be crazy. I don't have a degree in this…I'll never actually find a job" But thankfully I've been proven wrong, and I would never have even gotten to this point in my life without the support of my friends, family, and loved ones. That's where I am truly lucky.
Is there a characteristic or quality that you feel is essential to success?
Drive. Passion. Motivation. Anything that gets you out of bed in the morning excited to work on whatever it is you're working on.
Let's touch on your thoughts about our city – what do you like the most and least?
Best: The wide variety of not just people, but also culture, food, music, lifestyles. If you have an interest, you better believe that you'll find it here in Los Angeles.
Least: Traffic…..and people who don't use their blinkers. Or I guess turn signal is the formal name for it.
Contact Info: