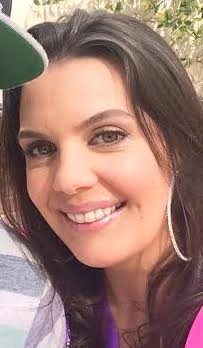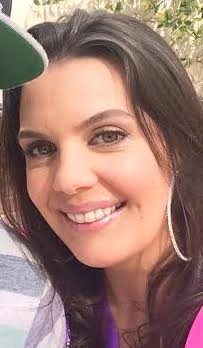 Today we'd like to introduce you to Erin Hoover.
She is a licensed cosmetologist since 2000. She did hair for a few years, then finished college and got a 'real job' (her words, not ours). "That was for the birds," she shares, "so about 4 years ago I started playing around with gel polish at home, went out for a job at a nail salon in Beverly Hills & got it! The rest is history. Bottom line, don't be afraid to go for it!"
Below you'll find a few highlights from our interview with Erin:
Erin – I assume the road to your success hasn't been a smooth one.  Can you give us some color on what the journey has been like?
I've had tons of hard times in life. Who hasn't? The most challenging for my career thus far was when I first went booth rent. That is when you rent a station and are not an employee of a salon. It's basically running your own business. I was working at a commission based salon and was unexpectedly let go. The owner partook in all kinds of illegal behavior and I made the mistake of speaking out. This is very common in the nail industry.
Wow, so what did you do?
I found myself thrust into being completely independent without much planning. Thankfully I found a salon to rent in that was owned by a 30 year vet of the Nail industry. Her name is Margaret Thomas, owner of 'It's a Secret Salon' in Culver City.  She inspired me and led by great example of how to set yourself apart and be successful. Along with another well-known mentor in the industry Naja Rickette I was able to implement plans to acquire new clients. Social Media was definitely a huge help. You can reach so many people for free! It was extremely scary and I questioned if I had made the right decision. Slowly but surely it came together and I have been running my own business for almost 4 years now!
Great, and how has running your own business been?
I am doing what I'm meant to do, so while it hasn't always been easy, it has been rewarding. My business has grown every year since going out on my own. Getting new clients can be a tough struggle but I have some great mentors in the industry who have given me invaluable advice! I am proud to have been renting my own station & running my own business for 3 years. 
That's excellent.  So, what are your future plans?
My future plans are to open my own boutique style nail studio and eventually a full service salon. The LA market is saturated with discount salons, unfortunately finding quality services, GREAT customer service & reasonable pricing is rare. I'm hoping to change that.
Pricing:
Full Sets $45 + Gel Manis $40+ Gel Pedis $50 + 
Contact Info:
Check out his work below: