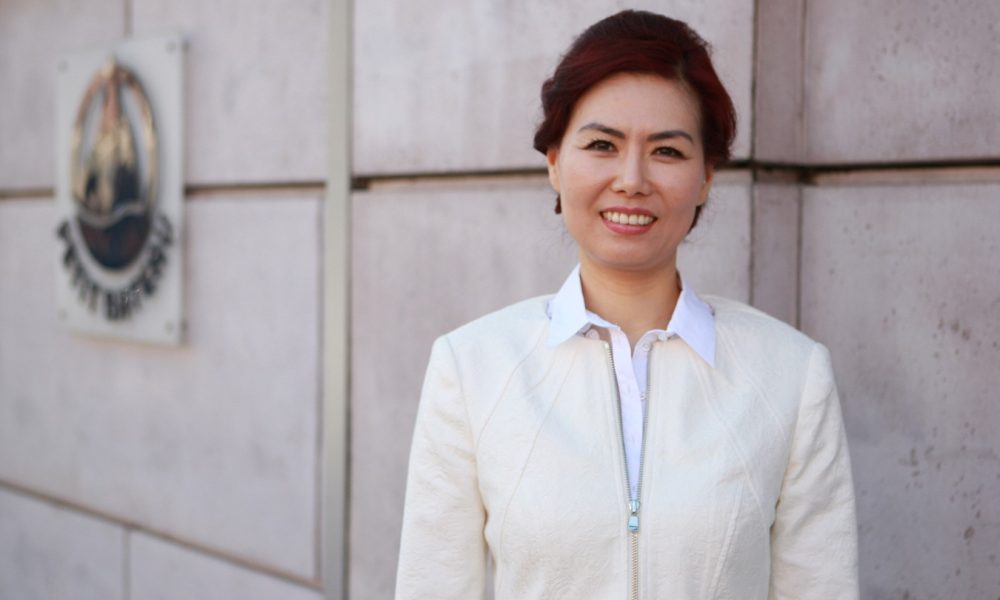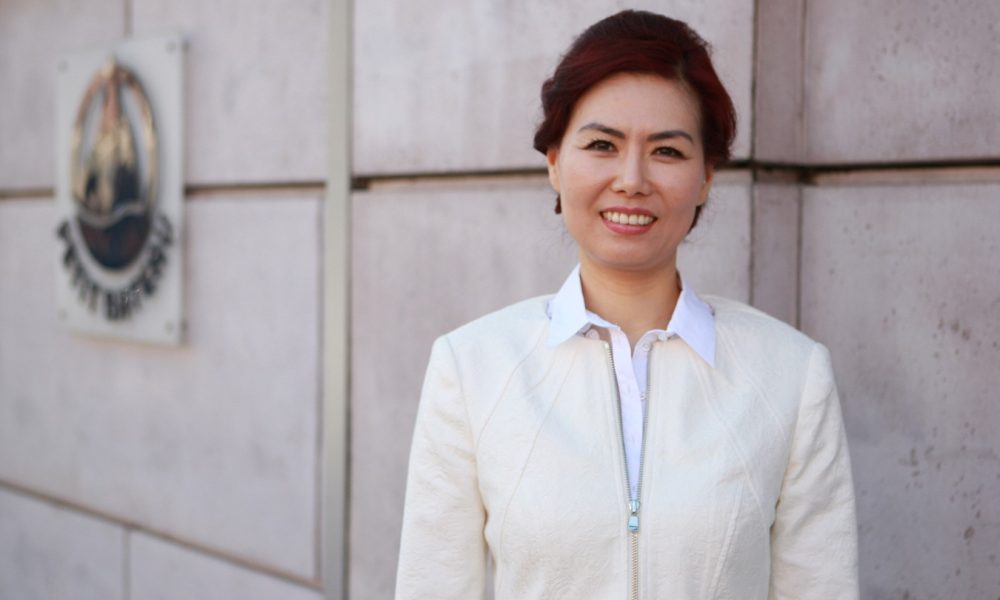 Today we'd like to introduce you to Michelle Park.
Michelle, can you briefly walk us through your story – how you started and how you got to where you are today.
In 1995 I started out as an Esthetician in Korea. Under the name of Michelle Oriental Esthetic, I provided skincare services. These skincare services were unlike any other service. I used a very different method which originated from oriental meridian massage techniques. To continue in the field of beauty, I obtained a CIDESCO diploma in 1998.
After years of being an Esthetician, I decided that I wanted to jump into the field of permanent makeup. At this point in time, permanent makeup was not that big. However, after hearing about Long-Time-Liner® and their semi-permanent makeup technique I was intrigued and wanted to learn more about it. Therefore, in the year 2000, I traveled to Munich Germany to receive training for the semi-permanent makeup technique. Trained and certified as a Linergist® I spent countless hours every day practicing to make it my own. This all paid off, as in 2002, I was selected among other qualified Linergists® by Long-Time-Liner® as Head Trainer and Licensee for North America. With this, I opened the first Long-Time-Liner® North American salon in Vancouver, Canada.
As a micropigmentation frontrunner, I have been featured in local radio stations, as well as being spotlighted in the TV series, Vanity Insanity.
In 2010, I debuted in Beverly Hills Golden Triangle. With my medical camouflage pigmentation services, including camouflage of skin pigmentation disorders such as vitiligo and hypopigmentation, I have become a choice referral by local Beverly Hills plastic surgeons. During my seven years in Beverly Hills, I have developed an impressive clientele bases, including men and women from royal families, actors, singers, supermodels, and television hosts from Hollywood to Europe to the Middle East to Asia.
And last year, I retired as the licensee of Long Time Liner USA and launched my own brand, Haute Makeup®. I am now continuing to build my own legacy in the field of micropigmentation continuing to bring the best quality service and high-quality safe products.
Has it been a smooth road?
The journey till today was definitely not smooth. I think the most difficult part was instilling upon people a different view on permanent makeup. Unlike the "tattoo" look that many people were afraid of, the field of permanent makeup was constantly developing and changing. Techniques were changing and no longer was it a dark shaded look that many feared. Especially the technique that I was enforcing at my salon was different in that it was semi-permanent. My technique was very gentle and almost painless. And it gradually faded over time so no one would be stuck with the same shape forever. But to get this across to a large amount of people was hard. But I stuck through it. And if you look now, there really isn't a girl out there without her eyebrows done! Everyone is now doing eyebrows and the semi-permanent makeup has become so big that all these new techniques and names are coming in.
So, let's switch gears a bit and go into the Haute Makeup story. Tell us more about the business.
Haute Makeup® is the first brand of highest standard luxury micropigmentation. This prestigious & premium semi-permanent makeup service is personally created by me. Haute Makeup® is a permanent makeup alternative for a natural and aesthetically pleasing appearance for clients. This is a semi-permanent makeup service, a less invasive treatment providing subtle-looking enhancement to eyebrows, eyeliner, and lips. Haute Makeup® can also do beauty marks; lip highlights, and wrinkle softening pigmentation that is one-of-a-kind to our method. Furthermore, our medical camouflage treatments can help mask problem areas due to scars or other skin problems.
Our professional-grade, hygienic, and beautiful semi-permanent makeup is of the highest quality. Our GMM Bespoke Method™ services are personalized to each individual, matching the shape and color perfect for every face. Unlike conventional makeup which can smear, smudge, or transfer throughout the day, Haute Makeup®, semi-permanent makeup, is designed to be long-lasting and effortlessly neat for a continuously flawless day-to-day look.
The Haute Makeup® is a fusion of extensive beauty knowhow with scientific research of skin dermatology and color pigment, all brought together through the talented skill of the Haute Makeup® beautician, Hautician®.
How do you think the industry will change over the next decade?
Haute Makeup® stands by innovation. We are constantly creating new methods to create a more natural and beautiful look. We have definitely come a long way but see something bigger. Right now, we are working with our Hauticians®, students that I have trained, to create a stronger brand image of our company. With students all around the world, other people who are interested in jumping into the field of semi-permanent makeup no longer have to travel far.
Our extensive network allows people to be trained by the best while being close to home. Our Haute Monde Network is unlike any other connection from other companies. Once a student joins our network, the student is provided with all the necessary materials and guidance for success. We want all our Hauticians® to be able to just focus on the service that they provide to the clients. Everything else is provided by headquarters.
I feel that this is a big jump in the field of semi-permanent makeup. It's unlike any other company and I am very excited to see the company grow. I am not just planning on growing my company in North America, but planning to continue expanding to Asia, Europe and other countries.
Pricing:
Eyebrow $1500
Eyeliner $1500
Lips $2000
Medical Camouflage starting $1000
Contact Info:
Address: 421 N. Bedford Drive Beverly Hills CA 90210
Website: www.hautemakeup.com
Phone: 310-271-3322
Email: info@hautemakeup.com