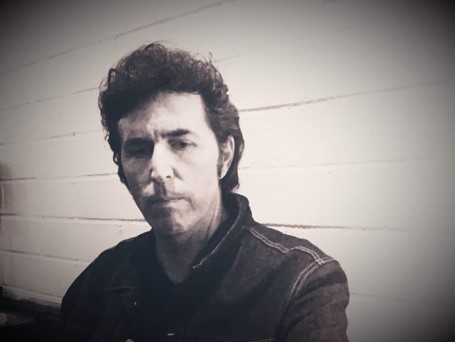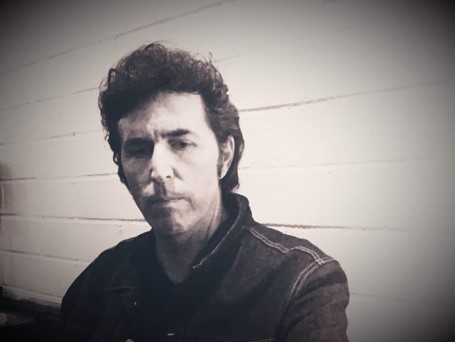 Today we'd like to introduce you to Michael Ubaldini.
So, before we jump into specific questions, why don't you give us some details about you and your story.
When I was four years old vividly remember and it's my earliest memory – The Beatles in an old clip from Ed Sullivan was on TV from many years earlier… No color footage exists of this performance, but I saw it in full-blown color. Not metaphorically but honest o God Technicolor. They say music has colors – you can feel or if you're on something, some kinda hallucinogenic drug. But I felt and saw the colors naturally. I've often thought about it. I started playing at age seven. My dad knew a few chords showed me Hank Williams 'Jambalaya' & Ray Charles 'What I'd say' A pretty great place to start the Best of Honky Tonk & African Soul, gospel & Blues. I became obsessed with, Blues, Rock n Roll & Folk music. My older sisters had lots of records.
As a kid I knew who these people were – Rolling Stones, Beatles, Hank, Dylan, Muddy Waters – "If I had a hammer" type of folk stuff… I knew who the stars of the day were from the radio in grade school but I wasn't into them-it was rock n roll all day & night for me. When the new Punk rock movement hit, It gave music a shot of much-needed rebellion and a change with bands like The Ramones, The Clash, The Jam, Thunders It reminded me of Gene Vincent, Chuck Berry Creedence & The Band in its raw spirit. Started my first band called 'The Earwigs'Then I started a band called 'Mystery Train' and signed to EMI-Joe Strummer used to come to my shows with my friend Brian Setzer – I toured with the Stray Cats- but we were not rockabilly – we predated in the west what later was marketed as Alt country & Americana-There wasn't any 'No Depression magazine' then Mystery Train split &I left that on the old dirt road behind me. I started putting out raw folk records with modern content.
The LA Times named my record 'Acoustic Rumble' 'Best album of the year' & 10th best of the decade. It was Top 10 in Village voice Pazz & Jopp poll. I was one of the only indies on the list wondering what I was doing there and how they even heard it.
I've recorded albums at Sun studios- toured the UK, Japan, Canada &The middle of America -Have a book of Poetry /Lyrics & short stories published in a 2nd Edition called 'Lost American nights'. I've released a bunch of solo albums along the way with a couple under the moniker 'Michael & the Lonesome Playboys' – That was pure Honky Tonk stuff. And now in 2019 have a new Folk record one out now called .' Song Of Our Time" for whatever reason causing a ruckus -the song 'Free Speech Blues' mysteriously disappeared on social media a few times.
Vocals guitar and Harmonica – nothing fancy but intense words -There once was a time I played those trippy sideshow roll into town-type places with rides packed from a truck & freak shows & stages made out of pallets – I'd sing things like 'If I had a Hammer' or some murder ballad-Being creative and belief in what you sing will put ya over. I have a solid underground loyal following – they showup so I play.
We're always bombarded by how great it is to pursue your passion, etc – but we've spoken with enough people to know that it's not always easy. Overall, would you say things have been easy for you?
The Road has not been smooth at all – my whole life's been a struggle. My first tour self made was in The UK at 18.I knew nothing about work visas, I heard Chrissie Hynde went there so I thought I would too, Saved my money sold some gear and split. They wouldn't let me in through customs. They threw me in a holding room with barbed wire around it for the weekend-I was with all the other immigrants of all stripes, Jamaicans, Middle Eastern folks, European whites, and hard cases & criminals too. Glad I met them. Talking with most of them they all wanted to know about The States excited to hear what it was like-It all finally got cleared up and I got into England – funny when they drove all us Immigrants to lunch it was in a type of van & bus with a cage. They fed us bad TV type frozen dinners & a loaf of bread being passed around. I decided I wasn't hungry. That was more of an adventure than a struggle but you had to keep your eyes open. As for struggles – I was born with a bad heart valve -It was replaced when I was real young – then in 2009, I suffered a hemorrhagic brain bleed caused by endocarditis from a rare infection that got on the valve only 20 people in Medical history had that happen.
I was partially paralyzed after I collapsed on Thanksgiving – I went to the docs before it all went down and got misdiagnosed. When in the ER I was told I was lucky to be even alive that I'd never walk again and I had a better chance of walking than ever playing guitar again-I was destroyed – But lo' and behold I started to move my hand Christmas day & a miracle happened – The physical therapists were stunned and doctors by how fast I recovered – I was in the hospital for two months – It was truly a miracle from God. The impossible happened. If you saw it in a Hollywood movie, you wouldn't believe it. In about four months to a year, it was like nothing ever happened – Even atheist doctors were thinking twice. Then years later in 2015, I collapsed on stage — I was dead They say four times. Two of my friends who weren't gonna be there that night did CPR right on stage in a packed house. People were shocked & freaking out, complete chaos. Crying, pushing & shoving & screaming I was told. It was hot that night. I thought I had just passed out when I woke up.
People were so stunned no one filmed it with their phones – The Meds figured out my old valve had to be replaced – my Aorta was too big – one more centimeter it would have burst – God put his hands on me & I pulled through again and was playing and touring later that year -I hope the story inspires anyone who is experiencing trials and tribulations — My nephew sent me a pic of Keith Richards with the word 'Rookie' under it.
We'd love to hear more about your work and what you are currently focused on. What else should we know?
I'm a guy that writes and sings songs, I write a lot of them. They come really easy to me & fast. If I have to struggle, I just throw it away-I don't think of being proud I like moving through the dusty souls in the parlor to arrive at that place. I'm known for my lyrics as a songwriter and guitar player. What sets me apart, you ask? Well its definitely the words & the way I record. My songs say a lot – I hold a mirror up to society looking through a dirty lens and don't subscribe to any political ideologies. Politics means nothing to me, I prefer to view the whole chessboard and not be a servant. Don't pay attention what's 'hip' or not 'hip; Music writers have said I write 21st-century protest songs or rock n roll – others call me a poet. I'm not living in a 60s protest or Punk rock past-though I dig what came before that much is true – labels & categories mean nothing — I write about whatever I gotta get out… My records – unlike the way most are approached recorded in the studio – live vocals and music & no headphones at the same time minimal overdubs. As a band, we lay it down together.
You can't fake push & pull of that chemistry — I'm after feel, not the sterile over produced. You've probably noticed music coming out sounds sonic wise the same in Pop, Americana, Rock, Punk, Country, Hip Hop, etc… People are told that's how it's done by industry types,& songwriting magazines – I'm not even putting that or anyone down. I check everything out – I won't close options But its gotta come natural, not interested in songwriting panels with judges of talent TV shows even if they are successful. I admire anyone's achievements- however, those same industry types mocked The Sex Pistols & turned down the Beatles and Aretha Franklin & called Blues 'Race music' – They think the first Clash album is too raw. I go where the wind shuffles me.
So, what's next? Any big plans?
I've put together a Folk music Series called 'The Outlaws Of Folk Music Series' its been going for a decade and now has branched into East Hollywood, Long Beach, Seal, Beach & Newport. Performers together creating a sense of community an alternative to how things are done. I got sick of hanging out and watching a young or elderly singer-songwriters pour their heart out on acoustic guitar with people deliberately talking inches from them, taking their own picture – self-loving on the phone – TV sets turned on while a band plays. Songwriter nights were getting condescending and cliquish-musicians leaving when their sets over the host saying "you've got 5 minutes to play buddy"- making artists sell tickets.
My mind floated over the horizon to a place where people don't have to kiss ass to play to some booker or club. I've played The Bluebird in Nashville many times. I like how people listen there… I'm not a host type at all never wanted to be or will be, I'm a songwriter but no one else it seemed was gonna put something together so we'd all to have a place to play in a kickback communal gathering. Its how I imagined it was in the Greenwich Village days, I romanticized that, spurred me on to put. Outlaws of Folk music series together. Its a musical community with many great artists and songwriters from LA – O.C. & LB and also touring artists – bringing counties together.
The people, fans and music lovers that come out to the series and support it each month are a major part of it as much as the players if not more. They are everything. All of us performers women & men musicians get treated equally and we have a place to play.
Outlaws of Folk is held once a month in four counties each venue with no cover. Its held at Sabor y Cultura – Last Wednesday of each month (East Hollywood) Portfolios Coffee house Every 1st Saturday each month (Long Beach) Bogarts Coffee House every 1st Thursday each month (Seal Beach) Muldoons Irish Pub every last Sunday afternoon each month (Newport Beach).
I'm recording another new album now even though "Song Of Our Time" just was released. I recorded it a studio with an engineer named Bruce Witkin, talented and great guy. I have no idea about changes the past is gone and there is no tomorrow so I am in the here and now. Changes will hit me though, they always do.
Contact Info:
Image Credit:
Lori Brystan – Jesse Navarro — Sue Bustamonte
Getting in touch: VoyageLA is built on recommendations from the community; it's how we uncover hidden gems, so if you know someone who deserves recognition please let us know here.