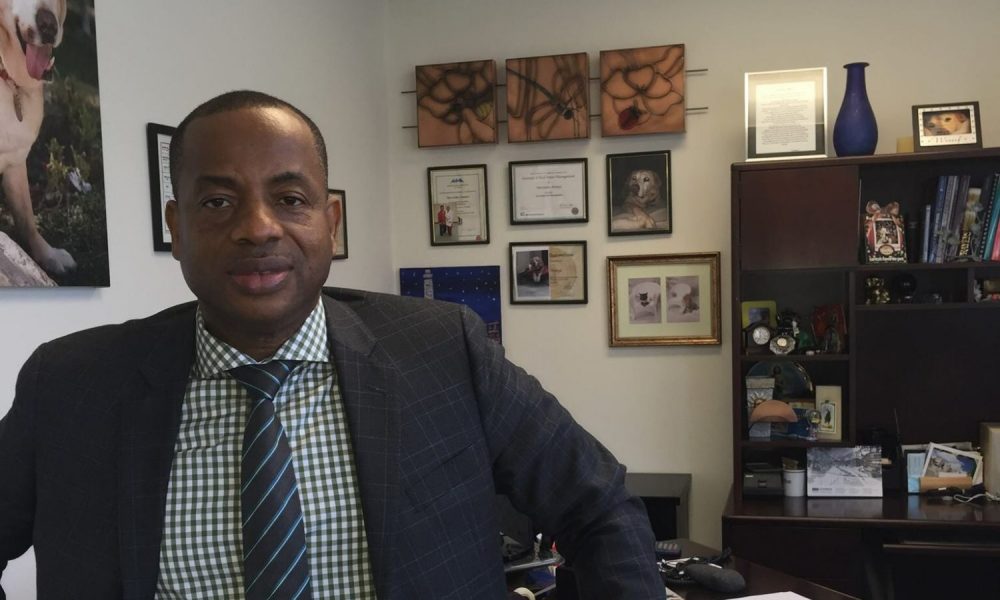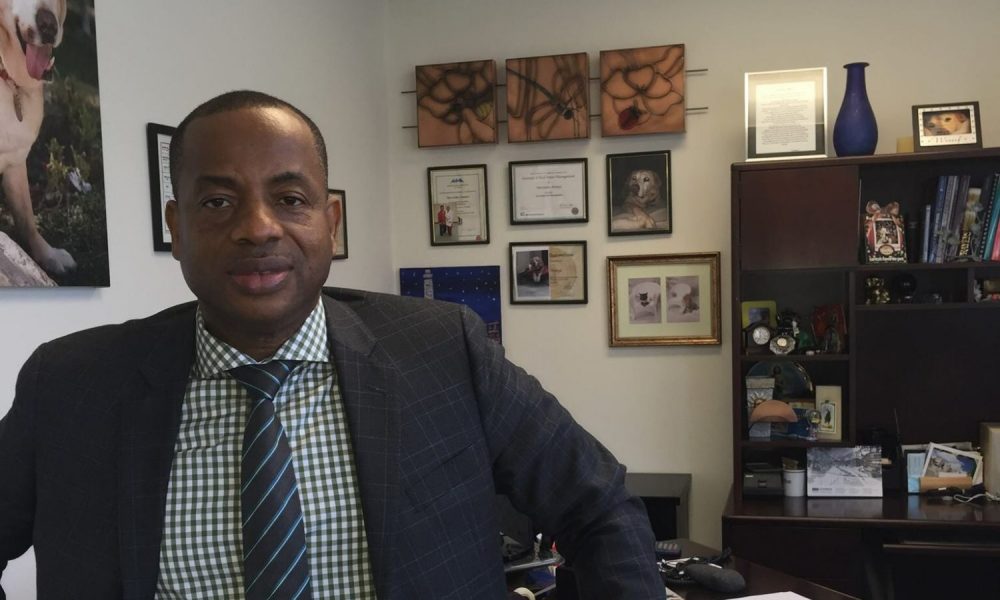 Today we'd like to introduce you to Michael Ochuru.
Michael, can you briefly walk us through your story – how you started and how you got to where you are today.
After completing my initial education, I had the opportunity to come to the United States from Nigeria to visit my siblings, who were currently in Northern, CA. With only hundred dollars in my pocket, I initially arrived in New York before making my way to Oakland, CA, where I met my older brother. After a few months of exploring Northern, CA and getting acclimated to cold weather, I decided to venture on down to Southern, CA to make a life for myself.
Upon arriving in Inglewood, CA, in 1993, as an immigrant, without an official work permit, I had to engage in various odd jobs, such as, in fast food and security companies merely to save in order to open my own business. From a family with a long history of entrepreneur's, I was very motivated to establishing my own business, which was strongly rooted in my passion for real estate. However, getting my feet into the real estate business was very challenging, as I lacked the capital, credit history, employment history, and necessary financial documentation such as tax returns. In addition, many of the real estate agents that I approached were reluctant in representing me in any type of real estate purchase.
Following these initial obstacles, I redirected my attention to explore another business venture that provides me with more exposure to the real estate domain, to eventually owning my own business. In 1994, I went into partnership with an associate, Mercedes Anaya, also an immigrant from Mexico, called M&M Enterprises. This company's main purpose was to provide maintenance services to property owners in the Greater Los Angeles Area, ultimately, allowing my associate and I to form professional relations with property owners, such as Mr. Henry Weise. Our business with the successful property owner Mr. Weise, owner of Weise properties, significantly increased our level of exposure among other property owners in LA.
After 2 years in the property maintenance business, in 1996, I purchased my first home in South Central, merely with cash advances, I obtained from a credit card. I purchased a foreclosed home for $70,000 (with a $10,000 down payment and closing cost), with the intentions of renovating and reselling the home for a higher value. That being said, with my vast experience in proper maintenance, I was very knowledgeable in the process necessary to renovate the home. In 1997, I sold this property for an estimated $90,000.
This successful real estate transaction led me to continue investing in properties, and in October 1998, my partner and I launched a property management company, called PrimeWest Management Inc., which became in conjunction to M & M, then became a sole maintenance company for PrimeWest.
With limited office space and no property under our name, we were very motivated to begin soliciting for business from various property owners. We were met with an unbelievable amount of rejection, as many property owners preferred to partner with larger, more well-known property management companies. After many months of continuous rejection and no new business ventures, PrimeWest was on the verge of shutting down. Suddenly, one day we received a call from the property owner, by the name Fred Domavandi, who was in desperate need of a management company. He entrusted us with 7 of his properties in Mid-Wilshire, totaling over 400 + units.
Successfully managing Mr. Domavandi properties led to him increasing his portfolio in PrimeWest and us gaining the attention of various successful property owners ranging from Mid Wilshire to San Fernando Valley and Long Beach.
Today, Primewest Management is a multi-million dollar corporation, owning over 5,000 apartment units all over Los Angeles County, San Fernando Valley, Long Beach and Northern CA. In addition, to property management, PrimeWest has successfully managed many Reos for various lending institutions, banks, private lenders, and investors throughout the U.S. At this time, 40% of properties managed by PrimeWest are owned by PrimeWest Management Inc., and M & M, currently grosses over 2.5 million annually in revenue.
Primewest Management is a household name in the property management industry with vast experience representing clients that have remained with us for over 20 + years.
Has it been a smooth road?
No, unfortunately, it has not been a smooth room. When I first thought of going into real state/property management, it was very difficult because I lacked connections, financial capital, and a well-known family name. As well as, being an immigrant, many people were not interested in giving me an opportunity to even prove myself.
Following these continuous rejections, my associate and I remained determined in order to gain business and ultimately stay afloat. We knocked on doors, passed out fliers, registered in mail listings and advertised in the classified mail. The little business we did receive from wiling owners only consisted of "unfavorable" task predominately in a high gang and drug-ridden neighborhoods. Task included: handling tenant disputes, evicting/replacing tenants and property employees, entertaining prospective clients, and filling property vacancies.
Despite of completing these tasks many owners were still hesitant in allowing Primewest to fully manage their properties.
We'd love to hear more about your business.
PrimeWest is a property management company that performs real estate sales and property development overseeing properties in the Greater Los Angeles Area, San Fernando Valley, Long Beach and Northern CA. As the president of Primewest, part of my responsibility is to provide owners with quality tenants/property employees, increase revenue for clients, decrease the stress owners face owning large properties, and to ensure that the properties are functioning smoothly.
One aspect of Primewest that I am most proud would be our contribution to the current shortage of housing in LA by building several apartment complexes. I believe a distinctive element would be my diversified working staff not only being tri-lingual myself, but the majority of my staff is bi-lingual allowing us to reach a broader spectrum of clients and property owners.
Is our city a good place to do what you do?
Yes, Los Angeles is an excellent location for property management companies largely because LA is highly diversified and continuously growing, making the need for new housing/buildings a continuous necessity.
I believe that the current state of LA, with the continuous influx of people, makes LA an ideal place to be/start regardless of the inevitable challenges one face starting a new business. Every day, new apartment complexes are being built, meaning each one of these buildings will ultimately need to be managed to make property management companies a necessity.
Contact Info:
Address: 3660 Wilshire Blvd # 323, Los Angeles, CA 90010
Phone: 213-487-4911
Getting in touch: VoyageLA is built on recommendations from the community; it's how we uncover hidden gems, so if you know someone who deserves recognition please let us know here.