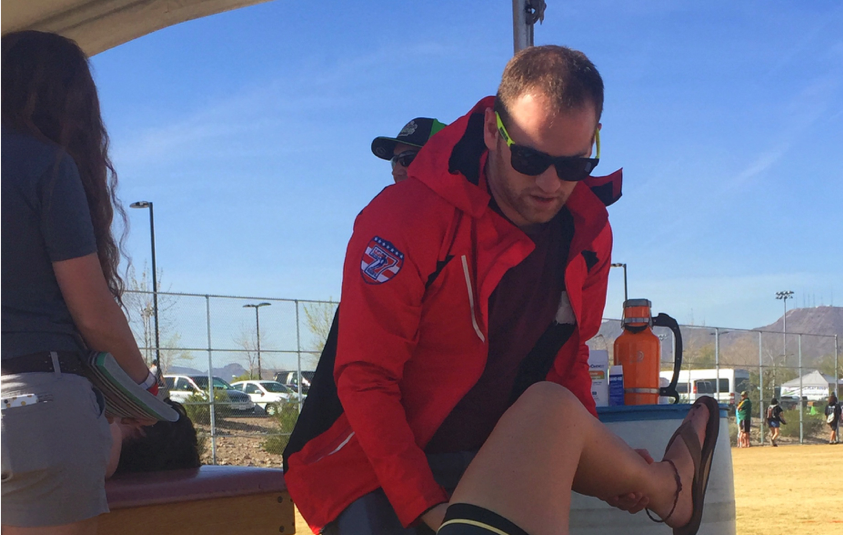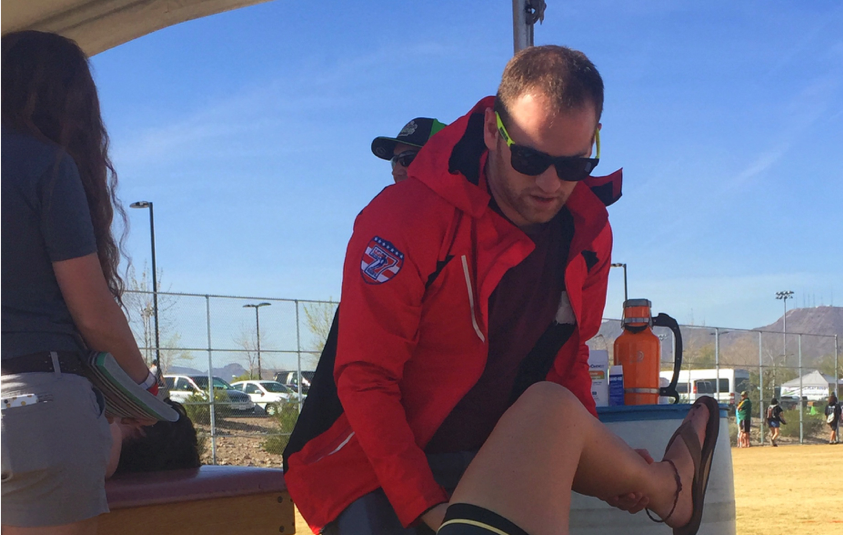 Today we'd like to introduce you to Michael Lovich.
Michael, can you briefly walk us through your story – how you started and how you got to where you are today.
When I was a child of about 4 years old, I was at a playground with my brother and grandmother in Brooklyn, NY. I was about to go down the slide when I accidentally fell backwards and down the ladder, landing on my head. No mTBI officially diagnosed, but a hospital trip and a number of stitches later I was "fine." About a year later I was diagnosed with ADD and shortly after medicated with Ritalin. Over the years I progressed from Ritalin to Concerta, to Vyvanse, to Adderall, to Adderall XR, to Daytrana, and back to Concerta.
By then, I was in my second year at chiropractic school at the University of Western States, just about to start my Masters in Sports Medicine. I noticed that I would not feel the same effect from my medication day to day, and my ability to perform in school was directly affected by my diet. While exploring ways to improve my performance and figure this out, I found Dr. Glen Zielinski, a professor of clinical neuroscience and functional neurologist in Lake Oswego, OR. I figured the best way to learn was to become a patient.
After 2-3 months of skeptically starting functional neurology brain-based treatment, I noticed my speech, focus, and balance improved. I was able to perform without my prescription medication, and my grades improved 5-10 points. I was sold. I jumped with two feet into learning everything I could about neurology and the brain. As a bonus, understanding the neurological pathways connected dots and provide the "why" areas in my sports medicine and chiropractic education that previously did not make sense.
Things were going very well until I caught an edge and fell skiing a powder day on Mt. Hood. I had a concussion and a broken PCL. What's worse, I felt like I had lost all the progress I had made in brain performance over the past year. My primary care physician, education in chiropractic school, and most online resources had very limited useful information. I was uncomfortable with the lack of knowledge about concussion and became more determined to continue learning and training in functional neurology.
This became my motivation to provide better resources and patient education, with evidence-based complementary treatment options for concussed athletes and those stuck with post-concussion syndrome. I used this drive to push myself through the 4 year DC degree, 2 year MS degree in Sports Medicine, and 3-year post-doctoral degree in Functional Neurology, moved to the east coast and set up my practice where I serve patients in New England, and serve clients across the country.
Has it been a smooth road?
The toughest part of reaching this goal is that science and medicine are always butting up to the line where current knowledge ends, and research begins. Graduating with multiple degrees provides you with a wealth of knowledge, whereas the goal at this point is to convert that to wisdom, then apply it to improve the health and lives of the people who seek you out. I spend most of my time pouring through research articles and trying to filter them for audiences in person, on social media, and on Quora.
The other struggle of working in such a cutting-edge industry is that no one has heard of it, and it doesn't fit the pre-digested concepts that we all grow up learning. For example, when you have muscle pain, the go-to is to think that it's tight, so therefore you need to stretch it or take a muscle relaxer. Human physiology is so much more complex than that, but to give more detail then you risk losing your audience.
My choice in this dilemma is to provide more information than requested, over providing a white lie that may not convey the true message. Especially in the world of concussion, post-concussion syndrome, and brain health, our choice of words to convey an image is crucial.
So let's switch gears a bit and go into the Delta S Performance, Functional Neurology, Sports Medicine, and Chiropractic story. Tell us more about the business.
Delta S Performance is a health company designed to put the patient at the center and focus on achieving the most important things in life, health and happiness. The name Delta S was chosen for its meaning in physics. It means, left alone, all things in life go toward a state of disorder, and energy needs to be put into the system to improve its state. This is a perfect metaphor for health, it is not something you can buy and take, but is a constant work in progress to maintain your optimal performance. At Delta S Performance, we act as your guide in this process.
I am set apart from others who walk the wellness path because I specialize in brain health, brain nutrition, and brain performance. In person, I work with concussion and post-concussion syndrome and achieve positive outcomes and improvements though neurological rehabilitation, and nutritional intervention. Through my wellness programs, we focus more on physical exercise and rehabilitation, and nutritional intervention.
I am most proud of my ability to provide a "view from above," as I like to call it. Many times patterns are missed because a specialist is too focused on their singular craft. I have cross-trained to be able to recognize underlying patterns that may have been missed.
How do you think the industry will change over the next decade?
Our industry of Functional Neurology is in an exciting position. On the surface, we seem like a combination of other fields that do vestibular rehabilitation, visual rehabilitation, and physical rehabilitation, but we go so much deeper because we, for example, not only look at how well the eyes are moving, but extrapolate their function into correlated brain areas, and then integrate those areas with other systems that use those same brain areas. It allows us, in many cases, to find a root cause of the issue that may have been missed.
As a profession, Functional neurology is becoming more and more interdisciplinary. Many different fields are all following the research and converging in the Functional realm. Also, the new growing field of functional medicine is fantastic but seems to minimize that the gut-brain connection is an axis, which means it goes in both directions, and only treating the gut may not be a long-term solution.
Contact Info:
Getting in touch: VoyageLA is built on recommendations from the community; it's how we uncover hidden gems, so if you know someone who deserves recognition please let us know here.