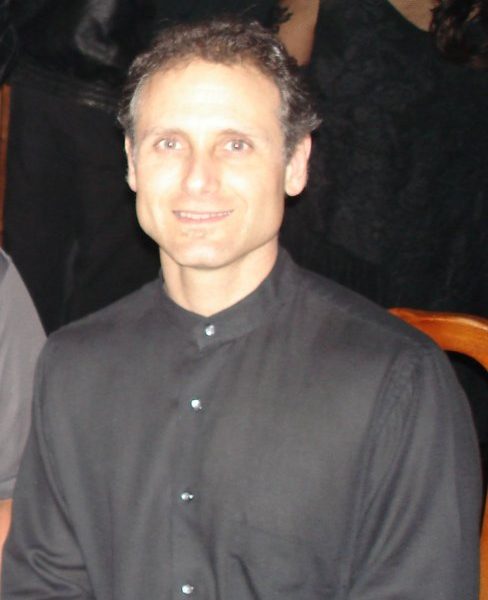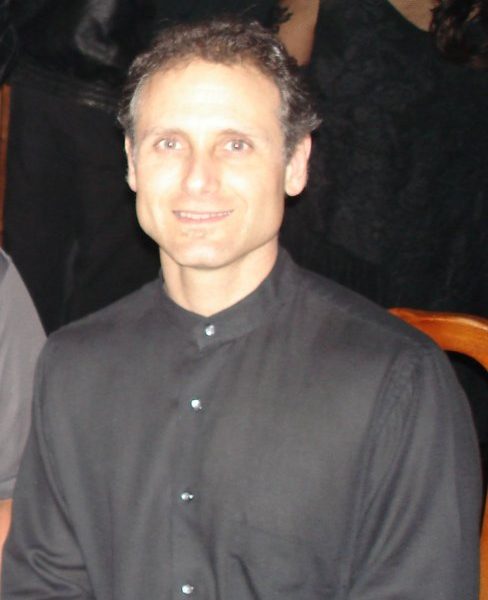 Today we'd like to introduce you to Michael Goff.
Michael, let's start with your story. We'd love to hear how you got started and how the journey has been so far.
I have been training with weights since I was 12 years old, my sport through Junior High School, High School and College was wrestling. I graduated from Syracuse University in 1981, with a degree in Electrical Engineering and moved to Los Angeles, CA to start my engineering career with Hughes Aircraft Company. I tried a few gyms, World's Gym, Gold's Venice, and Marina Athletic Club but I lived and worked in El Segundo and I noticed this old school gym on Main Street called 4 Star Gym. I joined 4 Star Gym in 1982. 4 Star had been in business since 1969. It was founded by, Venice Beach Body Builder, Jim Fox. The next owner was Horace McKenna, known as "Big Mac". There is a whole story around Big Mac, even a documentary film was made about him. He ran the gym from 1976 – 1989, until his untimely death, when he was gunned down by his business partners. I'm mentioning this bit of history of the gym because, it's colorful and I knew Mac and attribute the gym's survival all those years to him. Even for a guy like Big Mac owning 4 Star Gym was a passion versus a business. He would come to the gym to train during lunch time, the same time I worked out and so I got to know him and his son, Michael over the years. After Big Mac, the gym went through a few different owners, the last, prior to my buying the gym, was the current property owner. He and his wife were going to close the gym, because they needed to make money on the property. By this time, I had been training at 4 Star Gym for 26 years. Weight training was/is a big part of my life, and I loved the atmosphere and community of this small gym, so it was my desire to keep it open. At the time a group of powerlifters had adopted 4 Star as their home. I thought that by renovating the gym, catering to this powerlifting community, and adding trainers focused on strength and functional training, I could keep the gym going. This gym had a rather rough appearance and reputation of being hardcore. I envisioned expanding 4 Star's community presence and encourage people in the community to engage in fitness. I bought the gym September 2008. At the time I was still working as an engineer for Raytheon, so for the next 5 years, until I retired in 2013, I had 2 jobs! Over the first couple years a number of trainers had come and gone. In 2010, a young guy, named Jason Kelske, approached me about being a trainer at 4 Star Gym. I thought Jason would be a great addition to 4 Star, because he was a competing powerlifter that held a World Record in the deadlift of 716 lbs. at 220 lb. body weight. Jason proved to be a phenomenal trainer and astute businessman. Jason was able to bring in a substantial female clientele to the gym. This was a turning point for 4 Star Gym, as our business started to grow. In 2012, we acquired more space next door and added a Jiu Jitsu/wrestling/MMA room and brought in two more trainers to teach boxing/kickboxing and MMA/Jiu Jitsu. We currently have six trainers. Jason Kelske (Game Time Strength), Jason Kahn (JK Physical Culture), Sean Crenshaw, Lauren Siekmann, Natalie Bibas and Eric Gable. Please see our website to view each trainer's background and specialty – www.fourstargym.com. To this day I am still inspired by this gym and the community of people that come here (trainers and clientele). To me fitness is so important and I love to see people transform themselves and their lives.
Great, so let's dig a little deeper into the story – has it been an easy path overall and if not, what were the challenges you've had to overcome?
The fitness industry in Los Angeles is very competitive, there are at least 20 other gyms within a 5-mile radius of 4 Star Gym. It's a challenge to get people to consider training at our gym versus the large corporate gyms, targeting niche markets like powerlifting and strength training is what has made us successful and we do that by providing specialized equipment that is not available at other gyms. Another obstacle that I had to overcome is, in buying an existing business, I inherited a culture that wasn't used to or necessarily open to having trainers or new people in "their" space. Also, the previous owner because they owned the property didn't run the gym like a business, so the rates that the legacy clientele paid for gym memberships were very cheap. When I bought the business the rent I was charged was more than twice as much as anyone before me had to come up (but was in line with the going market rate). I needed to raise those rates substantially, so many of the existing members quit. It took over three years to get to where I was breaking even on a consistent basis.
Please tell us about 4 Star Gym.
We are 4 Star Gym, located at 436 Main St, El Segundo, CA. Our specialties are powerlifting, strength training and functional training. What sets us apart from the other gyms in our area is our equipment. We have eight power racks (these racks are substantial professional grade racks). We've invested heavily in the bars, because many of our clients are loading these bars with weights in excess of 500 lbs. on a daily basis. The types of bars you'll find at 4 Star Gym are Ivanko, Eleiko, and Texas power series bars (3 Texas Deadlift bars, 1 Texas Power Squat bar and several Texas power bars). We also have specialty bars like safety squat bars, a camber bar, swiss bar, trap bar and lighter bars for people just starting to train with weights (the standard bar weighs 45 lbs., which can be heavy for someone that has never lifted weights before). In addition to the pound weight plates (round plates, not the trendy and almost useless octagonal plates), we have kilogram plates, and bumper plates. Our dumb bells go up to 150 lbs. and we carry a full set of kettle bells. Other equipment we have includes TRX, gymnastic rings, chains, bands, plyo boxes, and a series of custom made lifting boxes that are super useful for pulling the bar from different heights off of the ground. We also have a Forza bench and are acquiring an ER Rack. The ER Rack is used in competitions; it allows you to adjust the height of a loaded bar.
In addition to all the equipment we have for weight training, we have a Jiu Jitsu/Grappling/MMA room with a heavy bag. The concept behind this room is to provide a place for people to come roll with their friends and practice their sport for the price of a gym membership.
Another aspect of our gym that makes us unique is that for a small fee you can get your own electronic key, giving you 24 hr. access to the facility. This makes your membership super convenient! Christmas day or 2 am, you can go work out!
Pricing:
1 month gym membership – $65
3 month gym membership – $165
6 month gym membership – $270
1 year gym membership – $420
Electronic gym key – $20
1 week gym pass – $35
Day fee – $15
Contact Info:
Address: Contact Information:
436 Main St, El Segundo, CA 90245
(562) 896-8612
Website: www.fourstargym.com
Phone: (562) 896-8612
Email: mgoff.4stargym@gmail.com